Posted by Will on 20th Jan 2023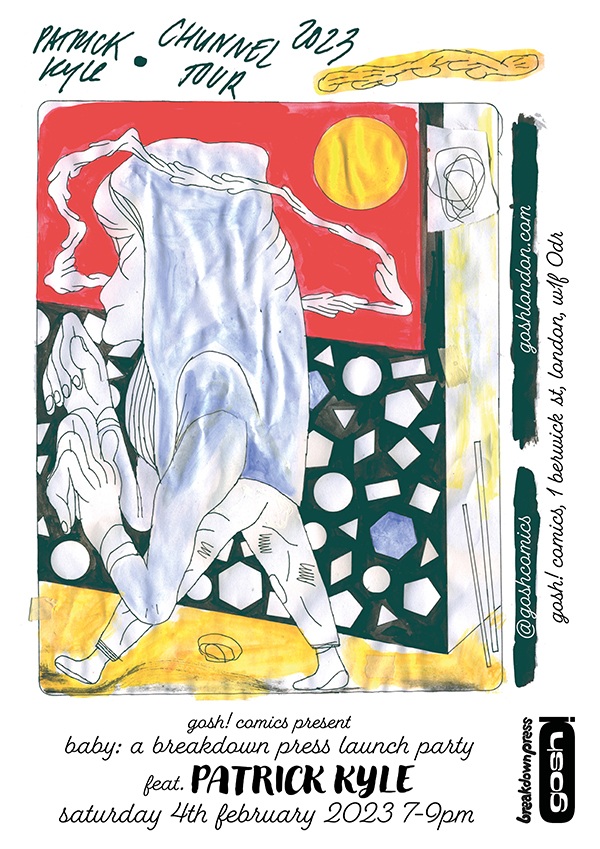 Patrick Kyle is releasing his new comic, Baby with Breakdown Press! We're absolutely thrilled to welcome him to the shop for a launch party on Saturday 4th February 2023, from 7-9pm.

Toronto based cartoonist and illustrator, Patrick Kyle (Black Mass, The Death of The Master, Don't Come in Here), originally self-published Baby as a series of zines from 2019 to 2021. This collects all of Kyle's comics that capture the perpetual feeling of never growing up and the dangers of desiring adulthood all too soon. Here's some words from the publisher:

Just when you think you've got it all figured, you find out you're still the same old baby you always were. Welcome to Patrick Kyle's improvisational contemplation on the absurdity of existence. Baby.

The launch party for Baby will be on Saturday 4th February 2023, from 7-9pm. We look forward to seeing you there, but if you can't make the event, you are able to pre-order a signed copy of the comic from our website here.

Keep up to date with any updates over on our Facebook Event Page.