Posted by Will on 20th Aug 2022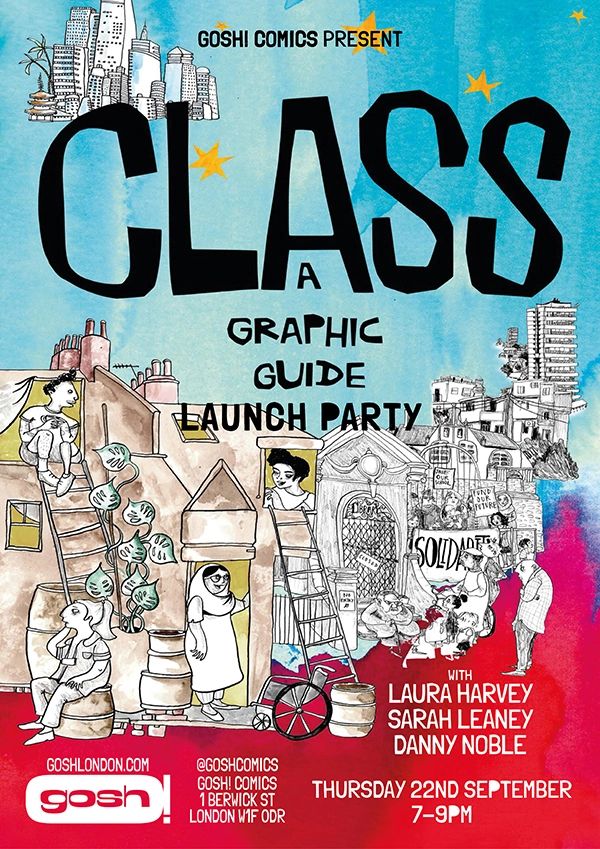 To celebrate the release of Class: A Graphic Guide, we're happy to annouce a launch party with all three creators on Thursday 22nd September, from 7-9pm. We'll be having writers Laura Harvey and Sarah Leaney, along with artist Danny Noble to the shop for the launch, so save the date to meet them, share a drink and pick up a copy of the book!

From publisher, Icon Books, comes the latest in their series of comic guides, previously exploring pyschology and gender, this time, taking us on an illustrated journey through class. Written by sociology lecturers from the University of Brighton and illustrated by award winning comics artist Danny Noble. Here are a few words from the publisher:

What do we mean by social class in the 21st century?

University of Brighton sociologists Laura Harvey and Sarah Leaney and award-winning comics creator Danny Noble present an utterly unique, illustrated journey through the history, sociology and lived experience of class.

What can class tell us about gentrification, precarious work, the role of elites in society, or access to education? How have thinkers explored class in the past, and how does it affect us today? How does class inform activism and change?

Class: A Graphic Guide challenges simplistic and stigmatising ideas about working-class people, discusses colonialist roots of class systems, and looks at how class intersects with race, sexuality, gender, disability and age. From the publishers of the bestselling Queer: A Graphic History, this is a vibrant, enjoyable introduction for students, community workers, activists and anyone who wants to understand how class functions in their own lives.

We'll be joined by Laura Harvey, Sarah Leaney and Danny Noble on Thursday 22nd September, from 7-9pm. If you'd like to pre-order a signed copy of the comic, you can do so over on our website here! Available both for mail order and collection.

Keep up to date with any updates over on our Facebook Event Page.