Posted by Will on 28th Jan 2023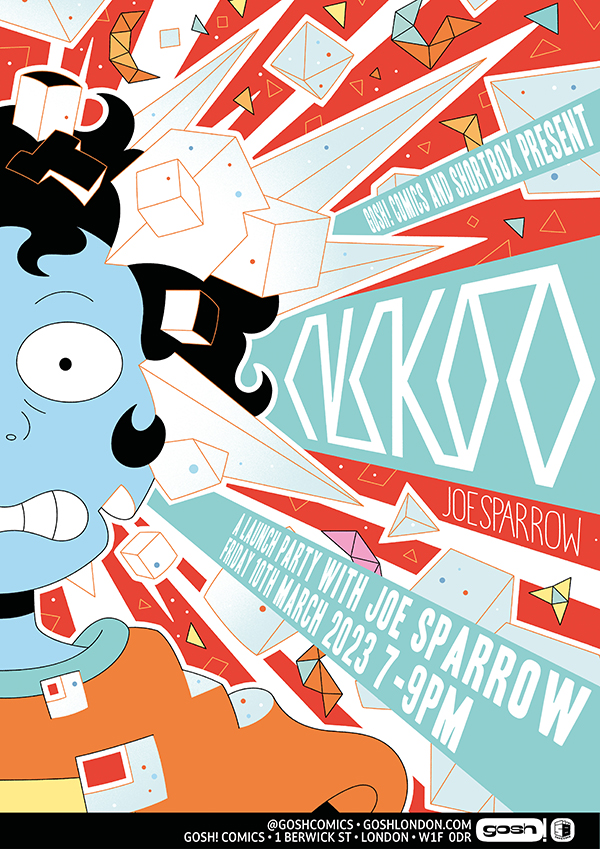 The phenomenal Joe Sparrow has a brand new comic, Cuckoo, released by ShortBox this year. Joe will be launching Cuckoo at the shop on Friday 10th March, from 7-9pm.

Joe Sparrow is an award winning animator who you may remember releasing the Eisner nominated comic, Homunculus, telling a sci-fi story entirely through the perspective of a newly built artificial intillegence, also from ShortBox. Cuckoo is a coming of age story that traverses the growing anxieties of today's youth. We're big fans of Homunculus at Gosh and can't wait to explore the vibrant, bewitching world of Joe's newest comic. Here's some words about Cuckoo from the publisher:

Dorothy Weaver is an anxious 19-year old still living at home with her mother and failing a vocational art course when memories of a mysterious childhood event start resurfacing. Something about a meteor in the garden… Now, she and others have begun manifesting strange powers. Are these powers a gift or a curse? Psychic phenomenon or mass delusion? Either way, Dorothy is changing - but into what?

Joe will be launching Cuckoo here on Friday 10th March 2023, from 7-9pm. You can pre-order a signed copy from our website here.

Keep up to date with any updates on our Facebook Event Page.