Posted by Andrew on 2nd Jan 2021
Happy New Year!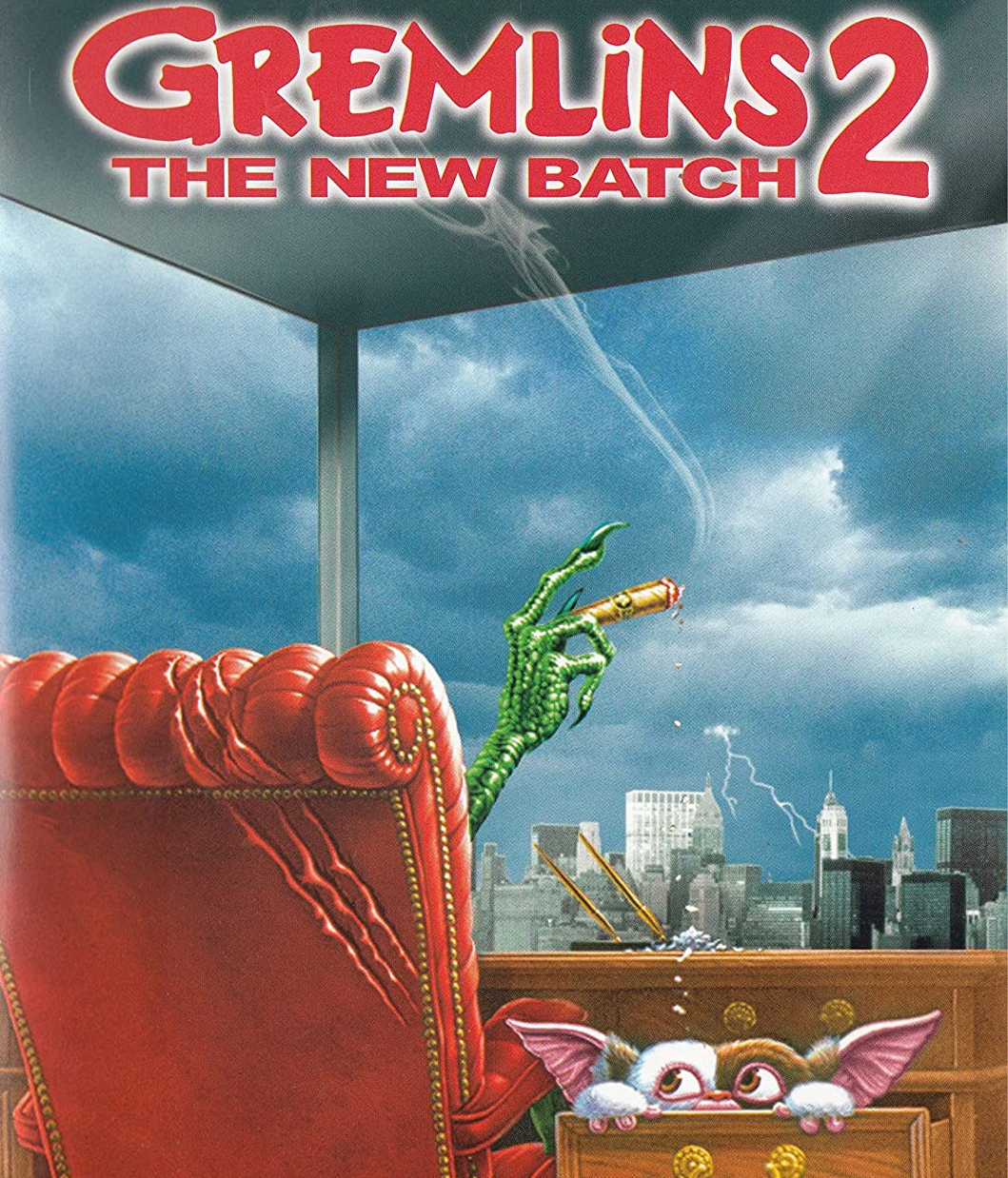 Well, slightly qualified as there's a bit of chicanery with deliveries this week, because of course there is. The bad news is that a lot of titles that are shipping for the 6th in the US aren't making it to the UK this week, but we've been assured it's all coming. Titles from all publishers are affected, but particularly Marvel. Hopefully they will show next week, but possibly later - we'll let you know when we know. The good news is that the stuff from last week is coming through, and there are also a number of 06.01.21 titles that did make it, so still some new reading for 2021!
As London continues in Tier 4, we will remain closed. As usual, there will be staff on-site Monday-Friday, 9.30am - 5pm to deal with mail orders and click and collect requests, so give us a shout if you want us to send out your standing order (free shipping for S/O's over £50) or can safely make it into town to collect at the door. And if you fancy ordering any books from our webstore, or using https://uk.bookshop.org/shop/goshlondon to buy any other books you're looking for (we get a revenue share on any purchases searched from that page), then that would be just swell!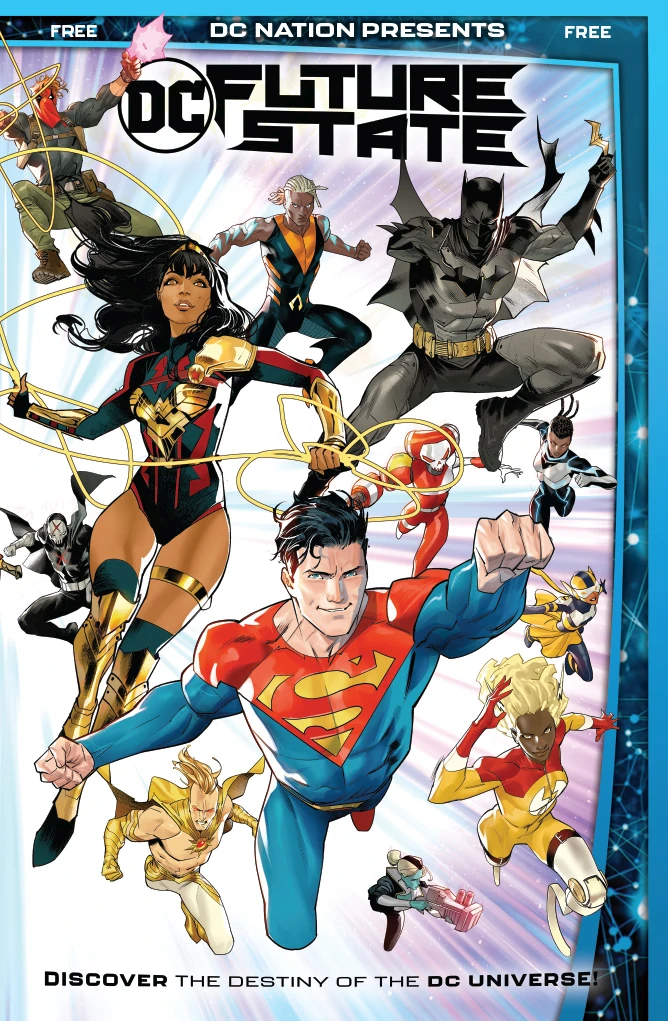 This week sees the start of Future State, DC's big 2-month event spinning out of Dark Nights Death Metal that replaces all of their regular titles with books that look at the legacy of the DC heroes. Titles take place anywhere from 2025 to the far flung future of 4500, so can be comfortably read on their own, and although it might seem like a bit of an eye-roll excuse to just skip DC for a couple of months, there's actually a lot of fun, interesting stuff going on in them (we've had a chance to read pdfs of all the first issues). So have a look through the info each week and if anything grabs your fancy at least you know you're not having to buy into the whole thing! Oh, and a number of them have some good-looking backups, so watch out for those.
We will be copying some titles across for these, mainly just the obvious ones, so if you get any on your order that you don't want, just kick them back to us. Equally, if there are any you want to make sure you get, just let us know!
Okay, let's go!
HIGHLIGHTS THIS WEEK (AKA DC THIS WEEK (apparently))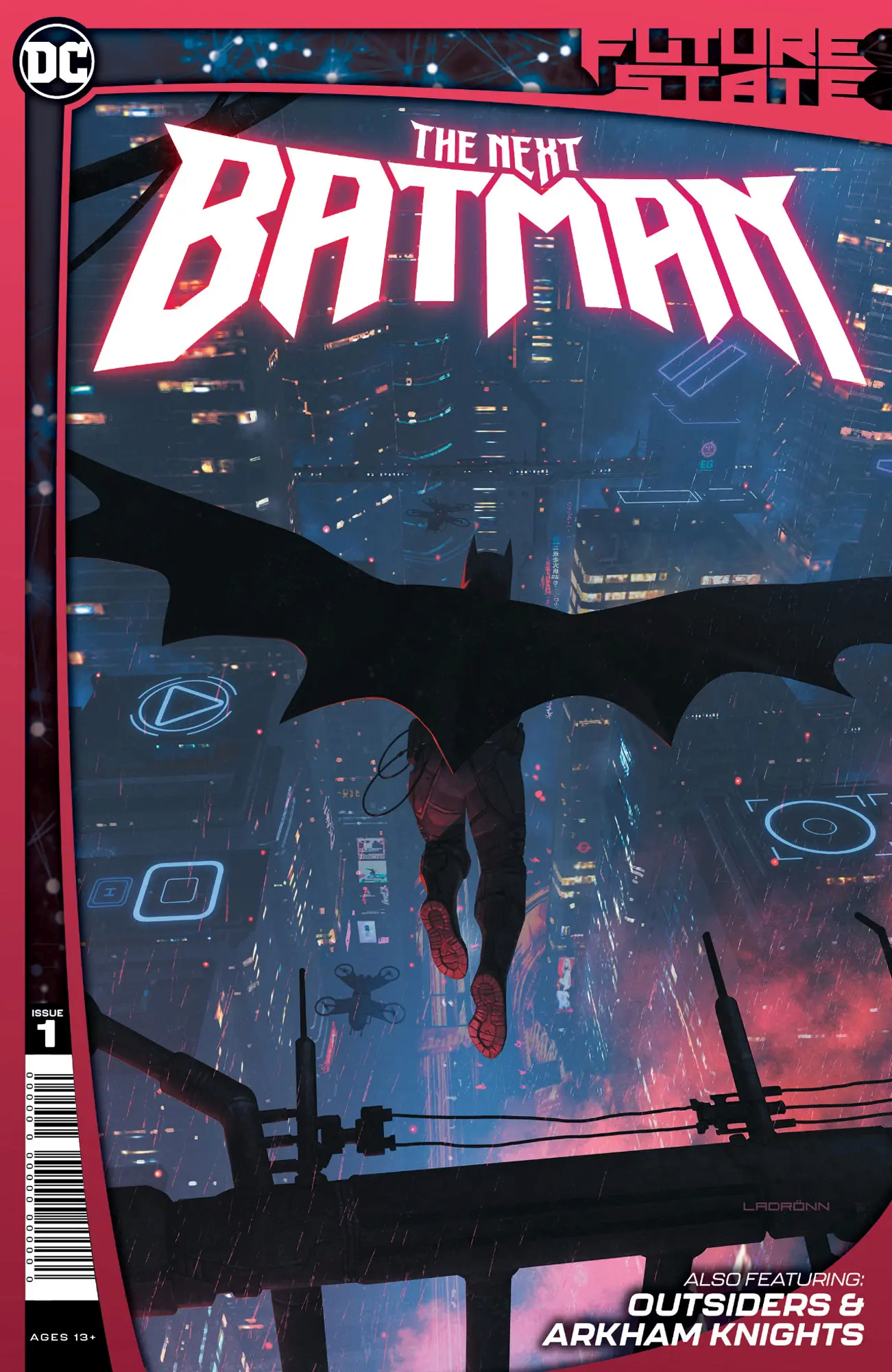 FUTURE STATE THE NEXT BATMAN #1 - Probably the biggest profile book of the event, award-winning screenwriter John Ridley and artist Nick Derington (who is going from strength to strength) introduce us to Bruce Wayne's successor. In a police state Gotham of the future, a new Batman hits the streets. This is one of the bumper-sized titles that also features two back-up stories: the Outsiders by Brandon Thomas and Sumit Kumar and Gotham Knights by Paul Jenkins and Jack Herbert.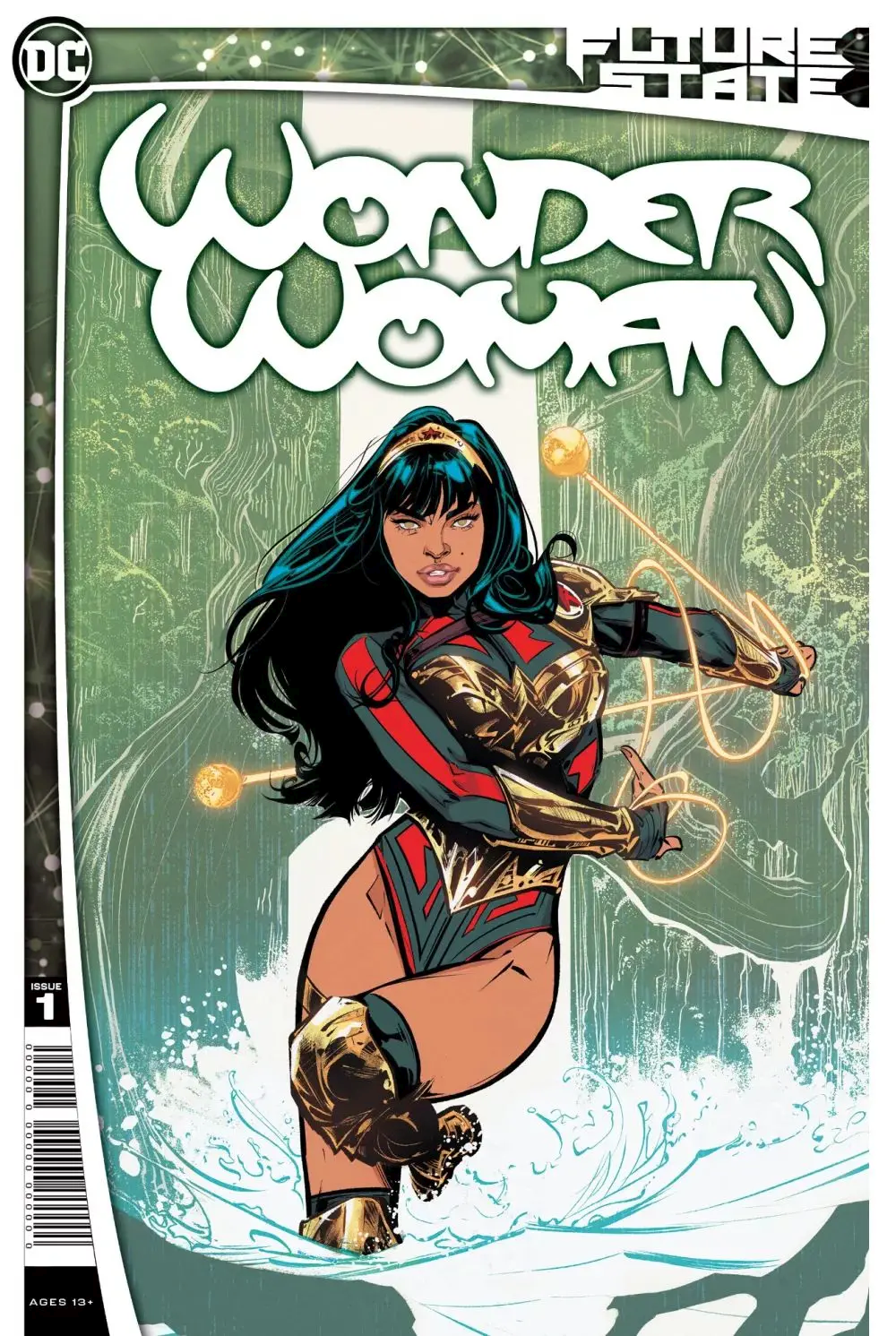 FUTURE STATE WONDER WOMAN #1 - And probably the second-highest profile of the lot, introducing an all-new Wonder Woman: Yara Flor. She's part of a Brazilian tribe of Amazons that were teased in a recent Wonder Woman annual, and in this two-parter she's headed for the Underworld to save a kidnapped Themysciran. Themyscirian? I dunno. Anyway, it's written and drawn by Joelle Jones with colours by Jordie Bellaire, so sounds pretty good to me.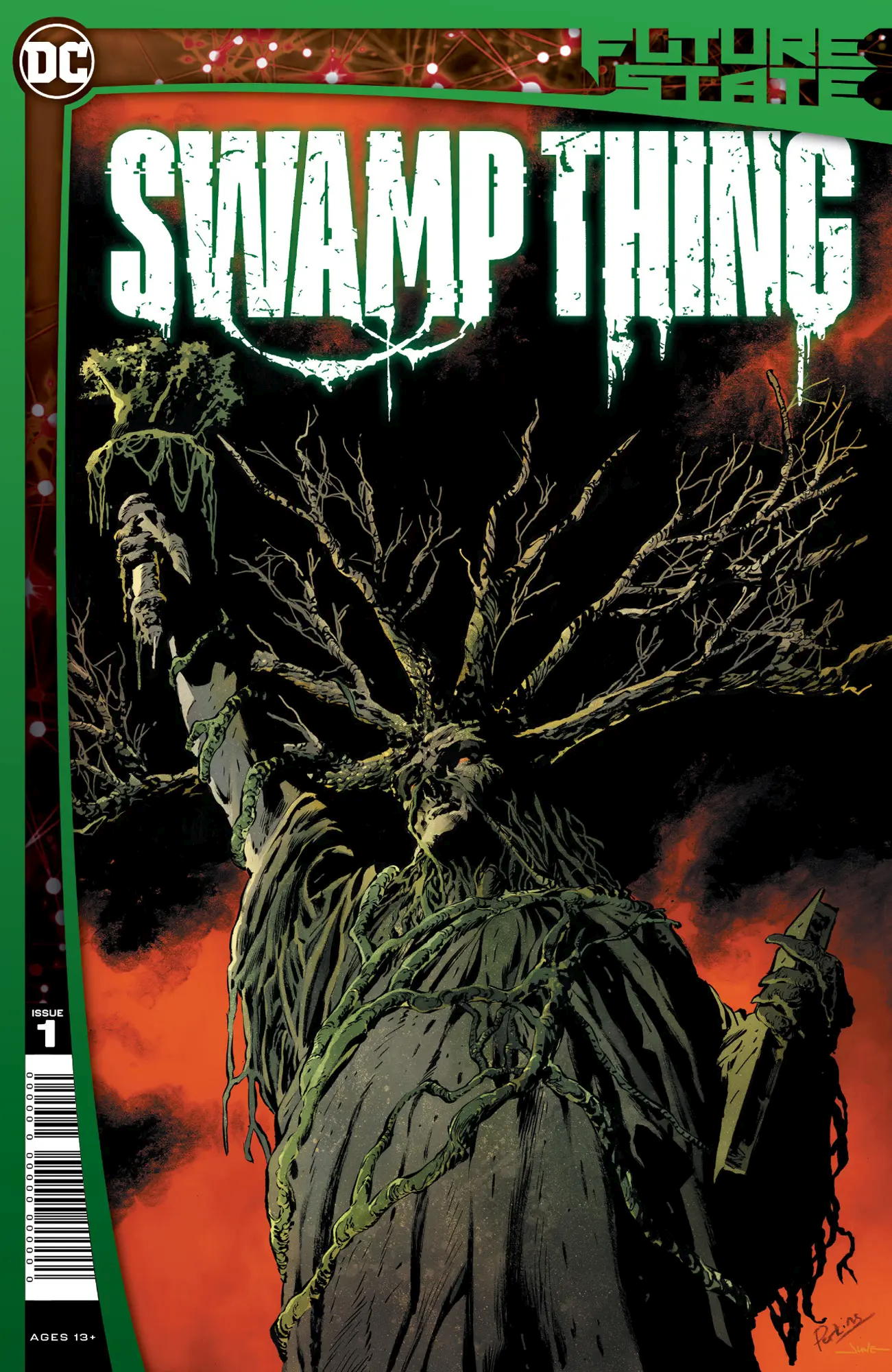 FUTURE STATE SWAMP THING #1 - And we're off to the fuuuutuuuure! Gosh fave Ram V and Mike Perkins take us to the year 4500, where a fallen humanity lives in a world now controlled by the Green. But a ragtag bunch of rebels seeks to start a war and the Swamp Thing might have a thing or two to say about it. Typical bully-boy nature, eh? What has humanity ever done to nature to deserve that kind of treatment?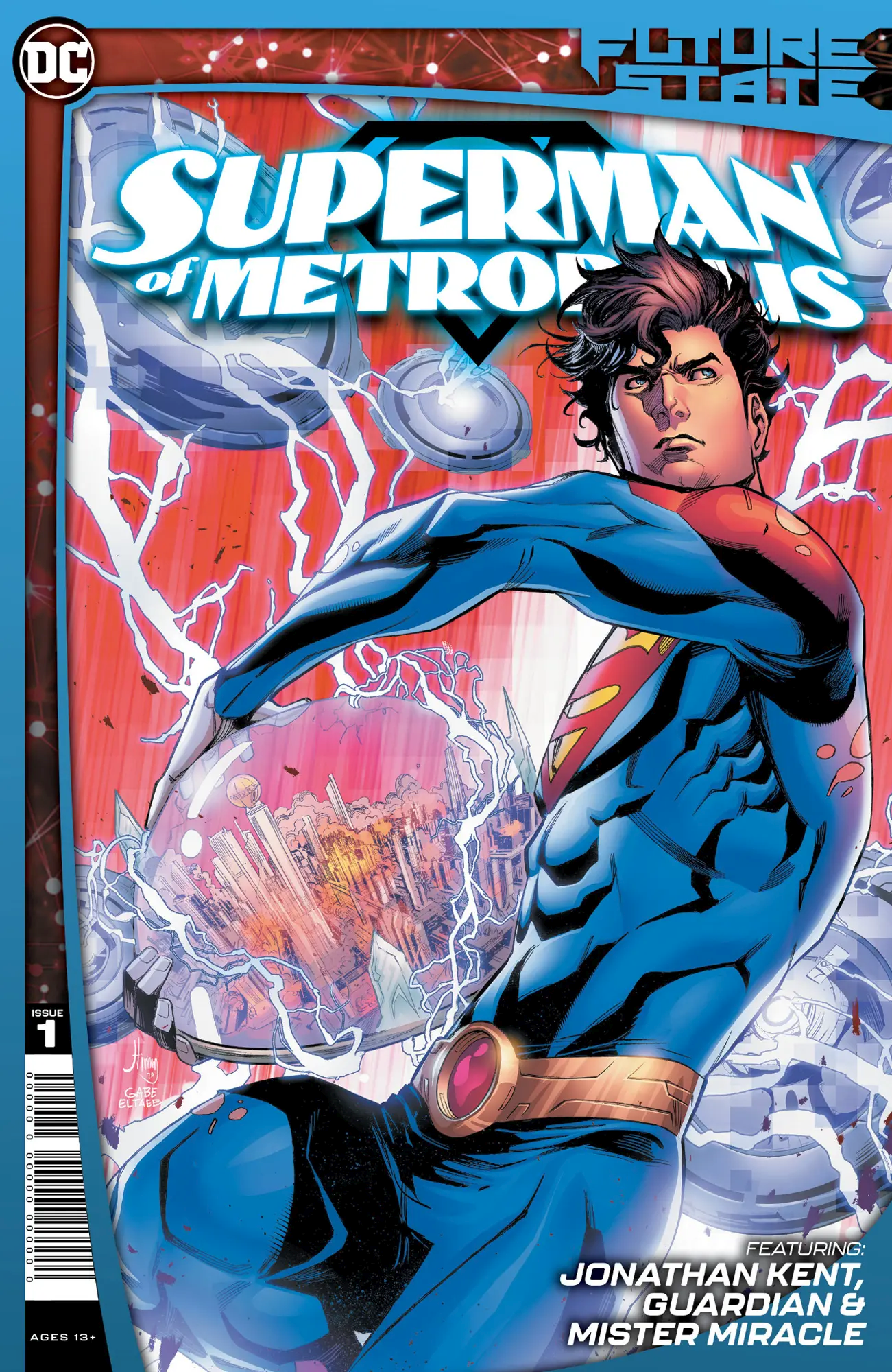 FUTURE STATE SUPERMAN OF METROPOLIS #1 - Jonathan Kent is the new Superman of 2030 (after dad flies off to Warworld), and must defend Metropolis from the menace of Braniac. And how better to protect a city than put it in a bottle? Sean Lewis and John Timms handle the lead story. Plus, this issue also features a story of the Guardian by Sean Lewis and Cully Hamner, and Mister Miracle by Brandon Easton and Valentine de Landro.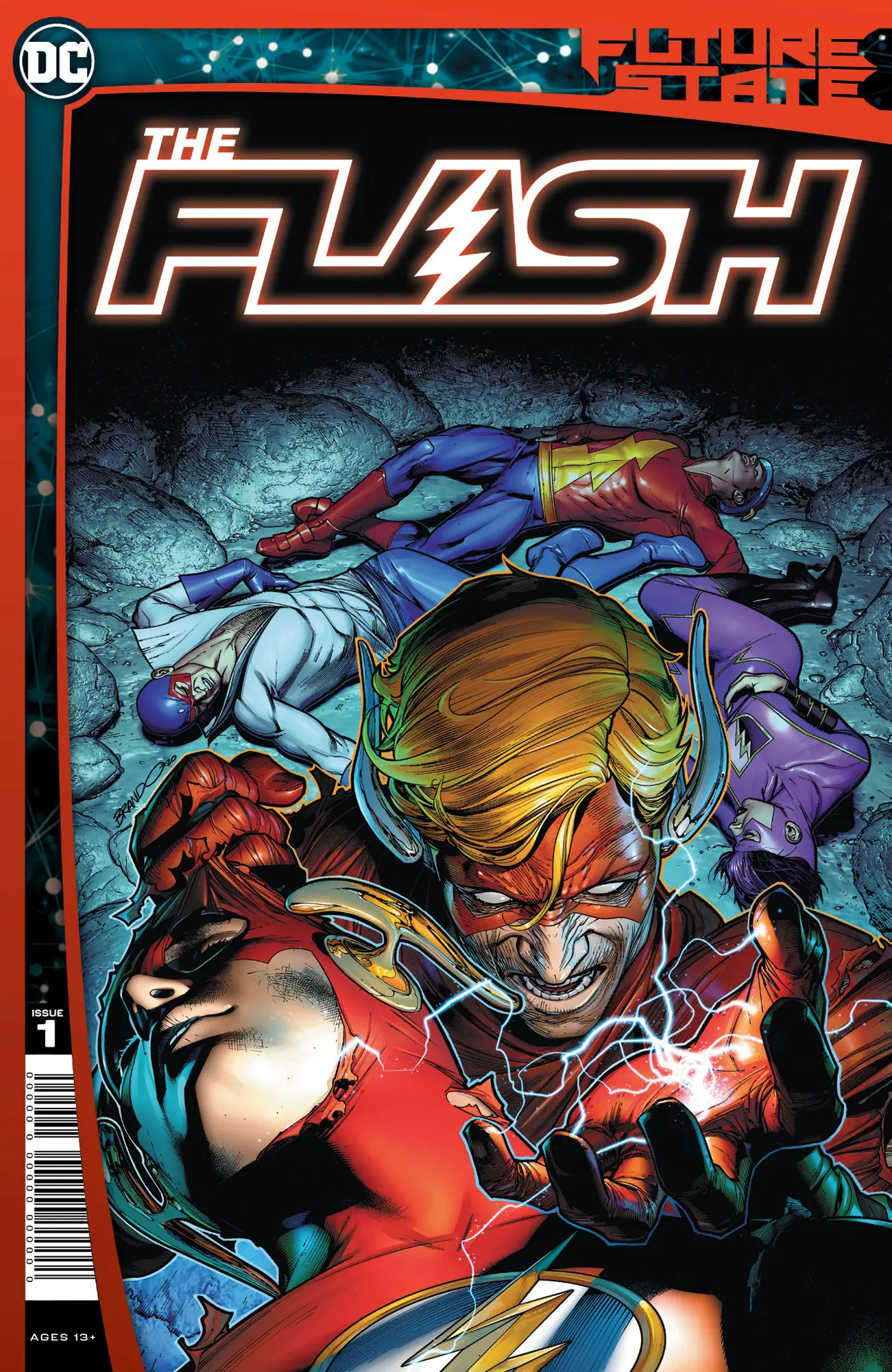 FUTURE STATE THE FLASH #1 - It's 2025 and the Flash Family must face off against Wally West, possessed by an ancient evil which has been trapped in the Speed Force. Brandon Vietti and Dale Eaglesham do the honours.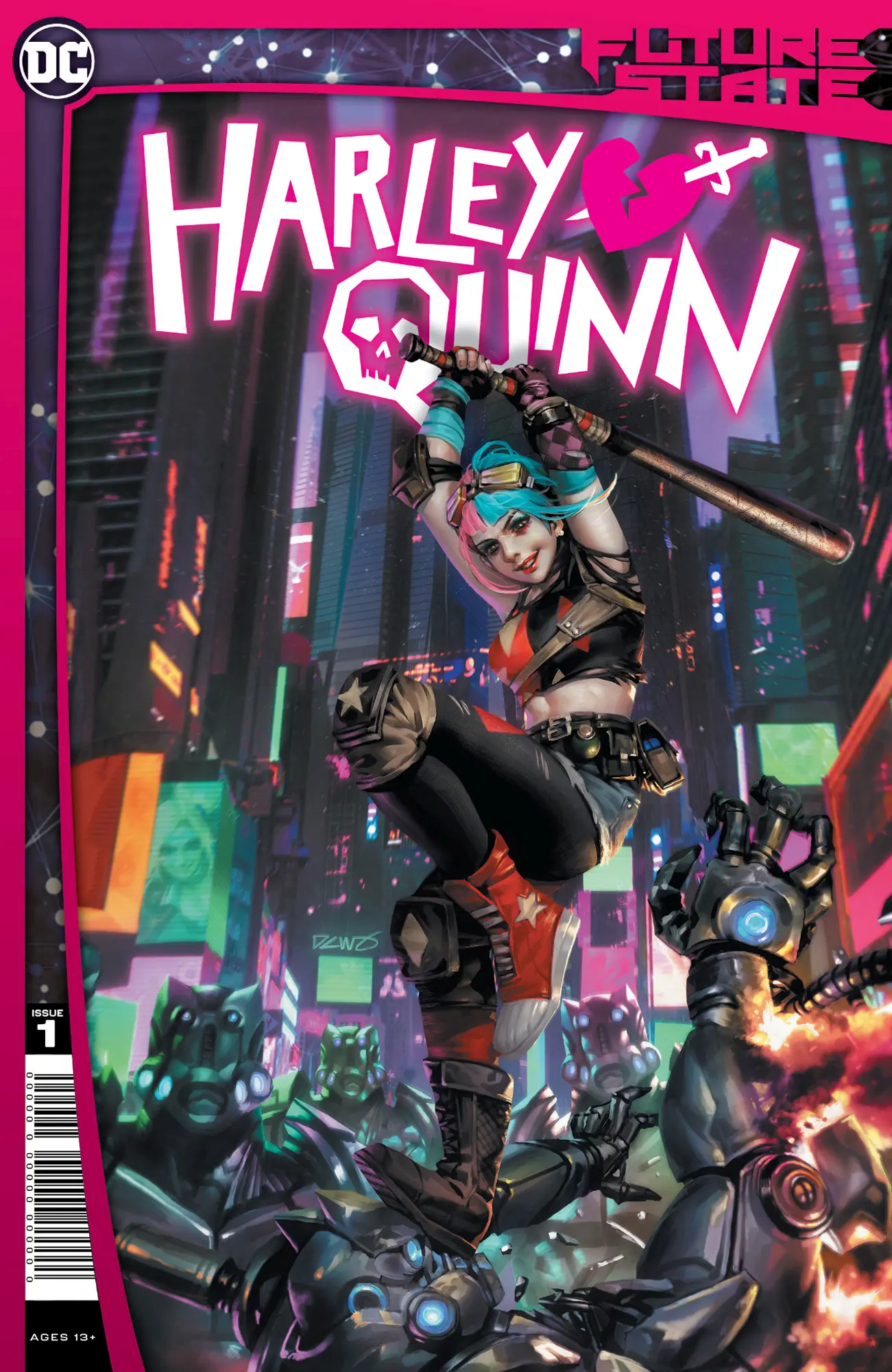 FUTURE STATE HARLEY QUINN #1 - Harley is captured by the Magistrate, the new security organisation that runs Gotham with an iron fist. Not that she'll stay captured very long, and Stephanie Phillips and Simone Di Meo are here to make sure of it.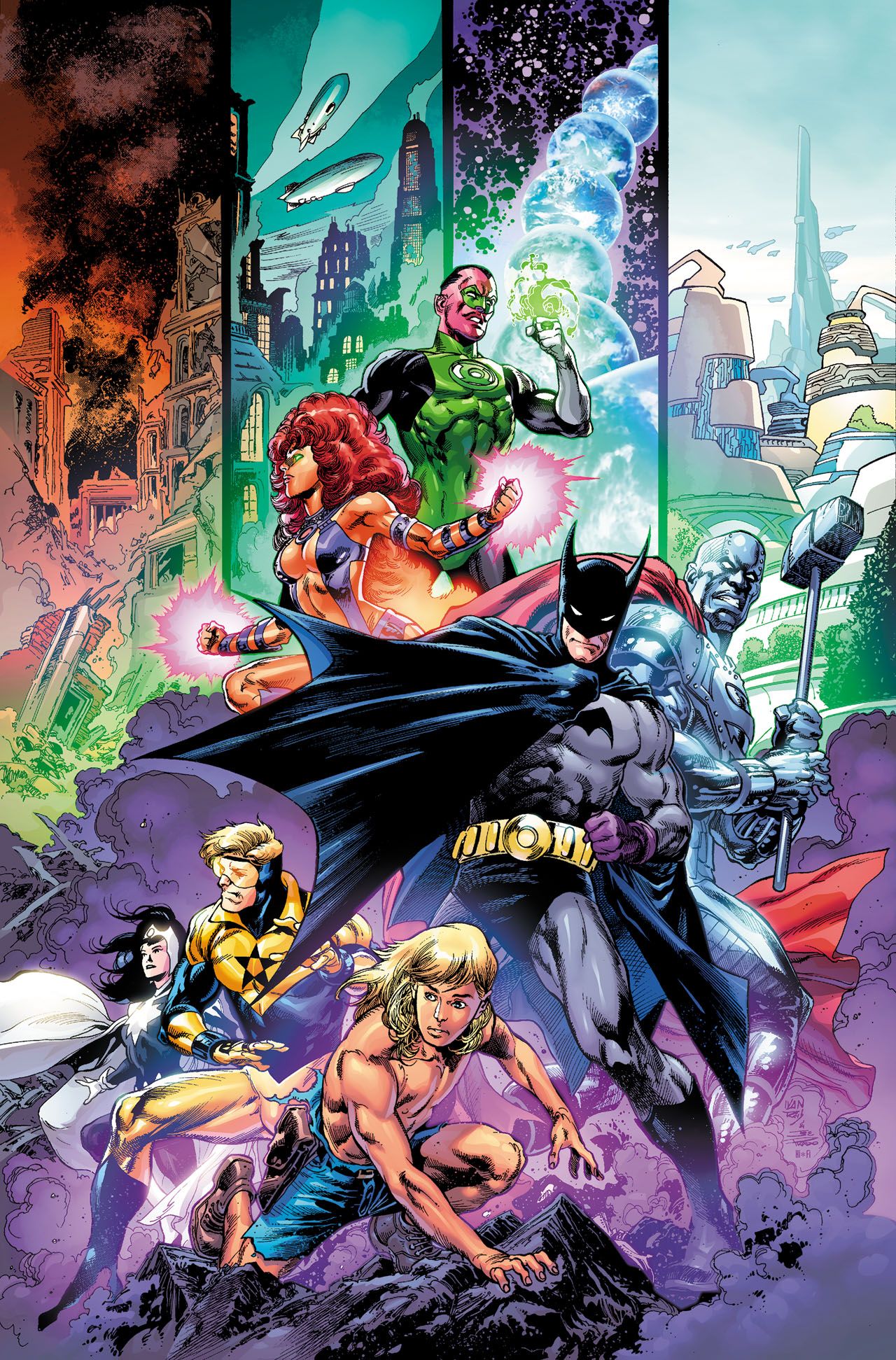 GENERATIONS SHATTERED #1 - Meanwhile, as if we didn't have enough DC continuity stuff to deal with, here comes Generations! A two part story consisting of this and a follow-up - Generations Forged - it's essentially a pared down reworking of what was supposed to lead into DC's big plans for 2020. As it stands, it looks to be an enjoyable romp through the generational history of the DC universe, with characters from different eras joining together to face a universe-threatening enemy. Creators include Dan Jurgens, Robert Venditti, Andy Schmidt,
Paul Pelletier, Aaron Lopresti, Bryan Hitch, Fernando Pasarin, Kevin Nowlan & Ivan Reis.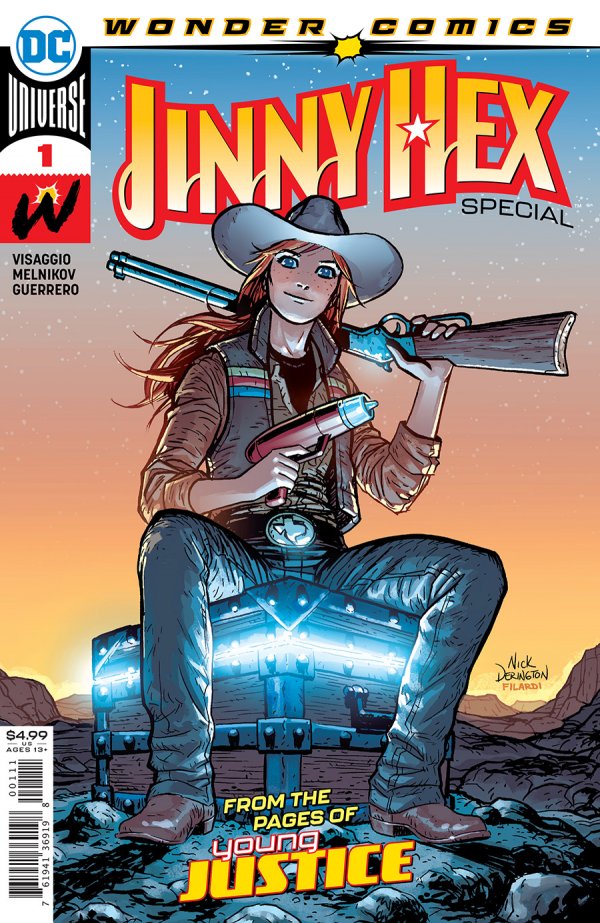 JINNY HEX SPECIAL #1 - Ahh, that's more like it! A one-shot adventure free of continuity shenanigans starring Young Justice fave Jinny, who is flung back in time to battle against a super-powered gunslinger. Magdalene Visaggio & Gleb Melnikov handle the rootin' tootin' action!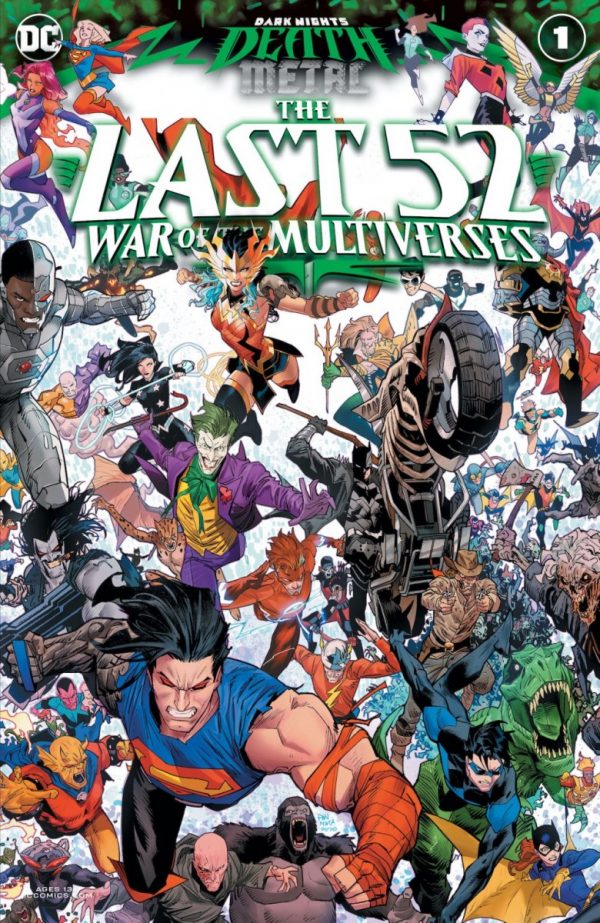 DARK NIGHTS DEATH METAL LAST 52 WAR MULTIVERSE #1 - Whaaat? More DC Multiverse stuff? Well, okay, with Death Metal #7 also coming this week it does feel like a last big hurrah, and this does look like a fun one-shot as every hero and villain left standing join the final battle against the Batman Who Laughs. We get snapshots of various battles, from Wonder Woman to the Penguin to John Constantine to Lois Lane. Well, okay, I'll roll with the big multiverse nonsense this one last...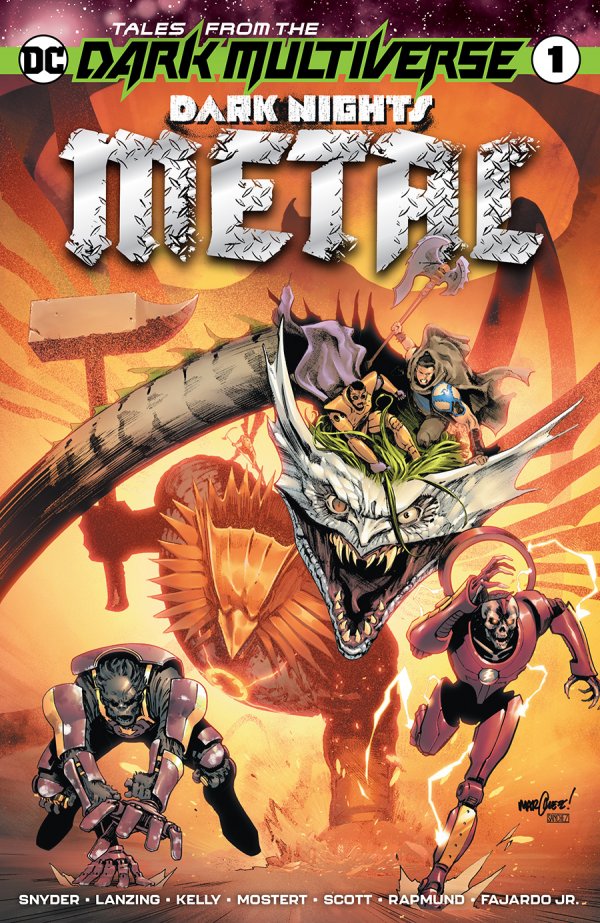 TALES OF THE DARK MULTIVERSE DARK NIGHTS METAL #1 - Oh c'mon! Wait...how do you even get a Dark Multiverse version of Metal? Maybe I'm just not supposed to question these things. Can't they just have kept Elseworlds as a thing? And does moaning about this mean I'm old now? So many questions, and only Scott Snyder, Collin Kelly, Jackson Lanzing, and Karl Mostert know the answers!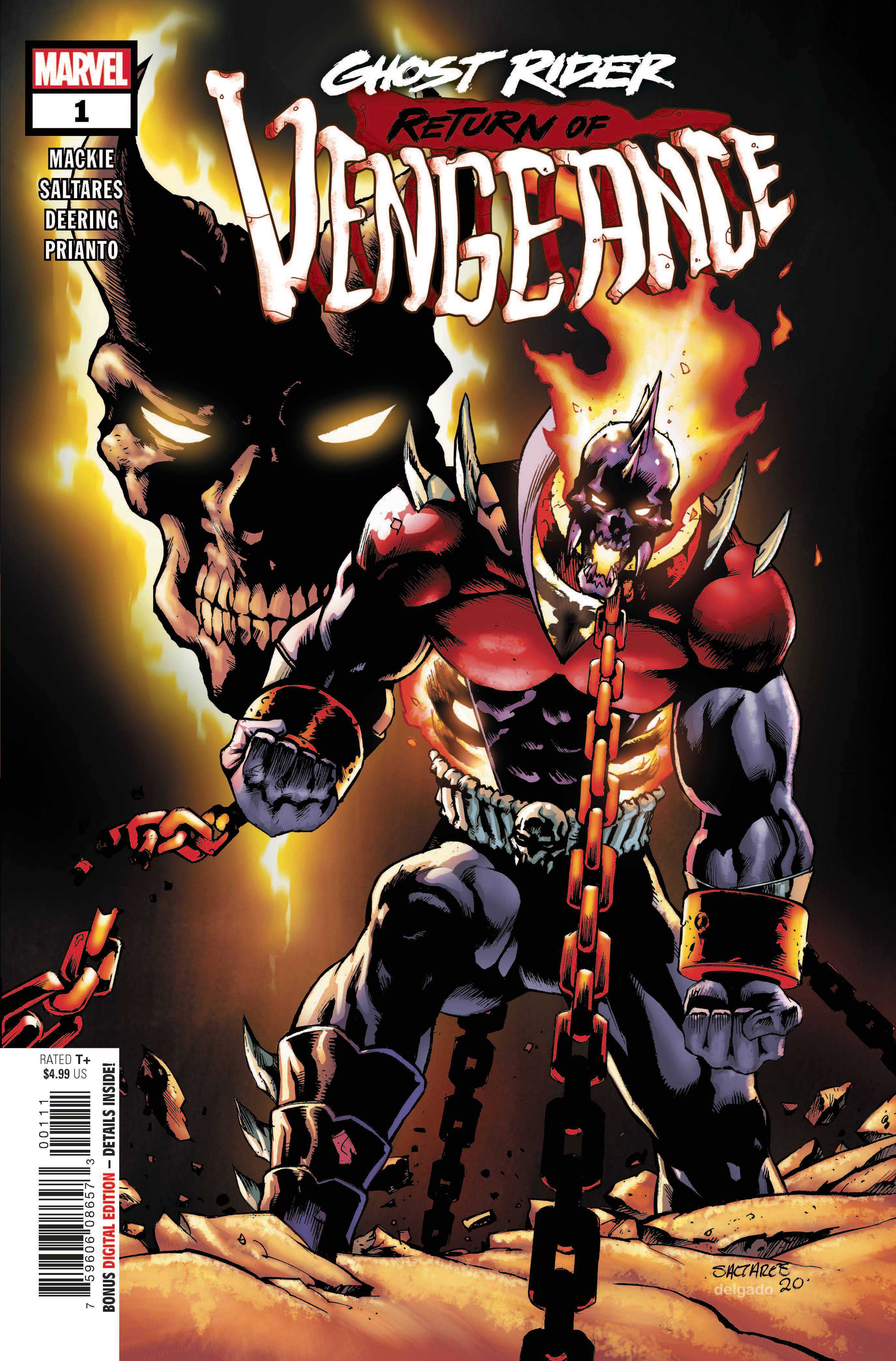 GHOST RIDER RETURN OF VENGEANCE #1 - DC's other Spirit of Veng......Marvel's other Spirit of Vengeance returns! Yes, the Ghost Rider's ugly cousin is back courtesy of 1990 Ghost Rider superstars Howard Mackie and Javier Saltares!
And that's it for this week, folks! See you in the funny papers.
Andrew.