Posted by Andrew on 4th Oct 2021
Hello!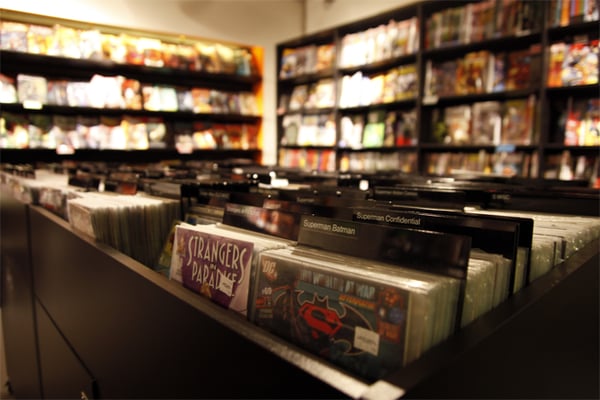 It's been a while since we talked about our back issues here at Gosh, but it's an area we are constantly developing and refreshing. If you've not really delved into back issues before (and we appreciate that many people prefer to read comics as GNs or TPs these days), then I'd recommend heading downstairs and having a browse. Although we of course love the medium itself as a carrier of great stories of all kinds, we'd be lying to say we didn't also love the hobby of comic collecting. There are so many treasures buried in back issue collections that have not been (and in some cases never will be) collected into a book format that even if you're not looking to complete runs of titles or on the hunt for particular vintage items, your efforts of having a flick through our bins downstairs can be richly rewarded. Plus we have many packs of complete storylines bundled up for very reasonable prices. And best of all, we're constantly buying in new collections to replenish our stocks. And for those of you who are looking to complete collections and pick up vintage books: we've got a big collection of Spider-Man and Batman titles going out very soon!
So that was the old comics, now on with the new comics!
HIGHLIGHTS THIS WEEK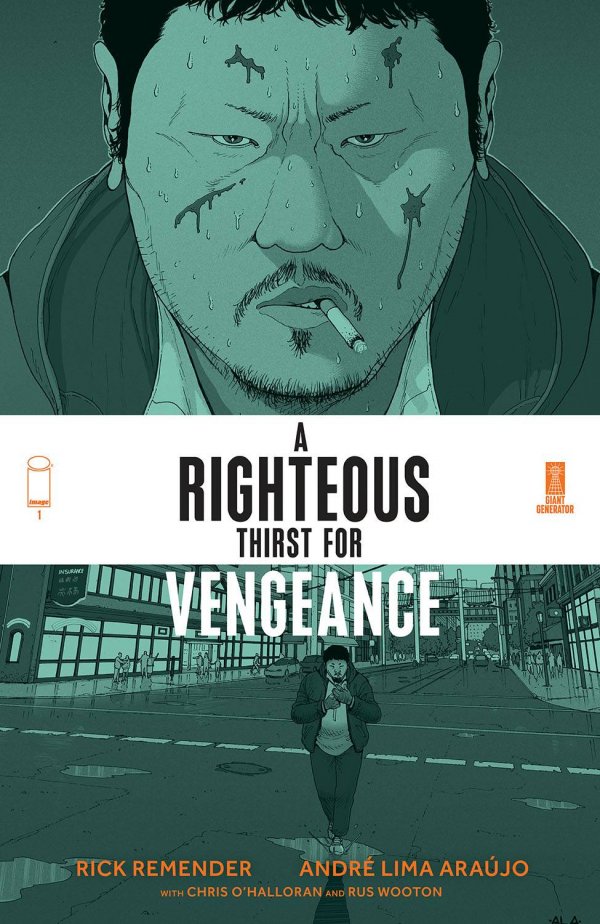 A RIGHTEOUS THIRST FOR VENGEANCE #1 - Rick Remnder is back with an all new hard-boiled revenge thriller with art by André Lima Araújo. A man discovers a plot by a wealthy elite to kill an innocent man, and decides to take matters into his own hands to protect the target. He himself soon becomes a target, but there's more to our unassuming protagonist than meets the eye. I'm guessing this sucker is already optioned.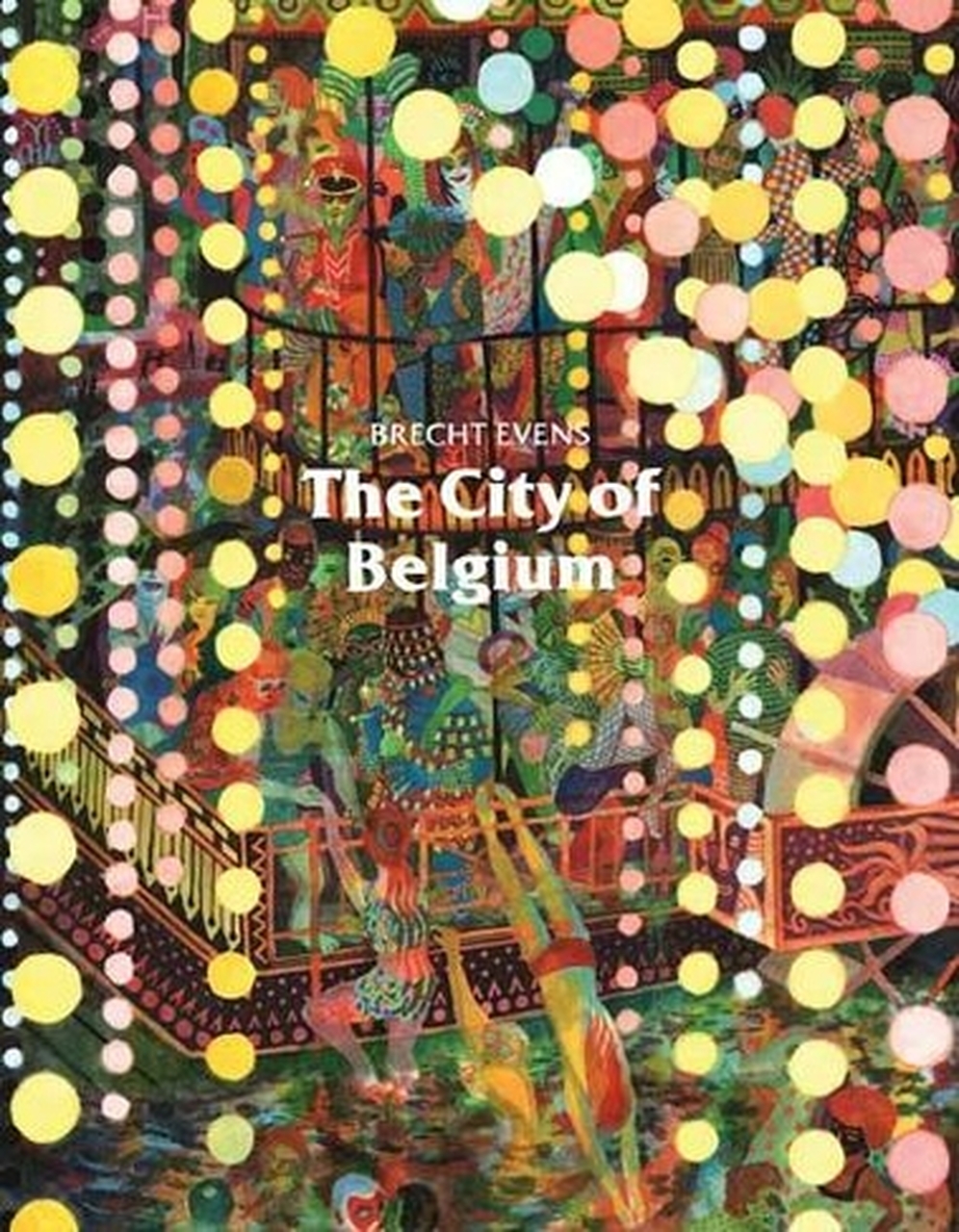 CITY OF BELGIUM HC - Painfully delayed in getting an English translation, the latest work from Brecht Evens is just as brilliant as we've come to expect. Three unconnected people wind their way through a night out where each seeks an escape of some kind, and each in turn uncovers just how close to the brink they are as their evenings spiral out of control. Brilliant stuff.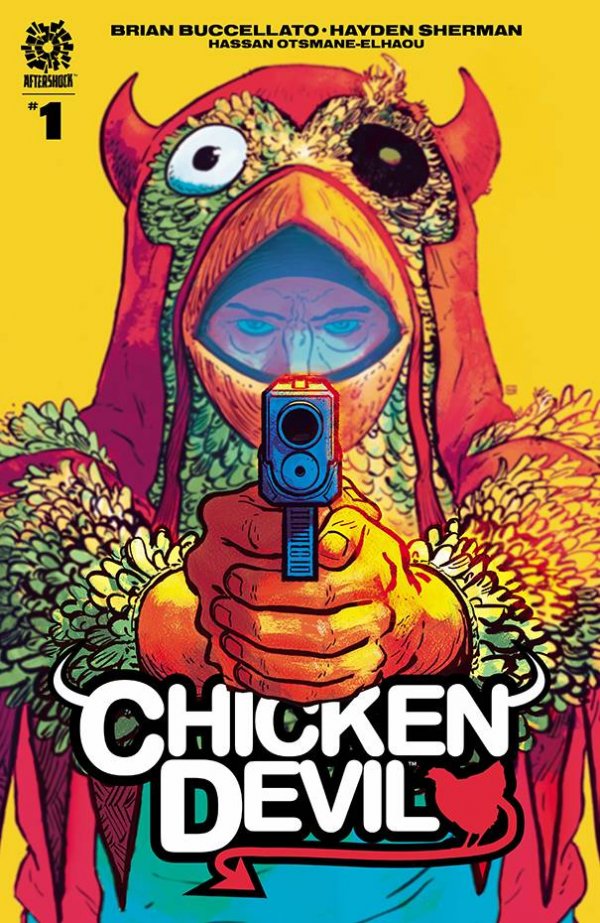 CHICKEN DEVIL #1 - Chicken joint owner Mitchell Moss discovers his business partner owes the mob two million dollars, and they're coming to collect. But how can he, a mild-mannered restaurant owner, face up to merciless criminal enforcers and protect his family from harm? By donning the mantle of CHICKEN DEVIL is how!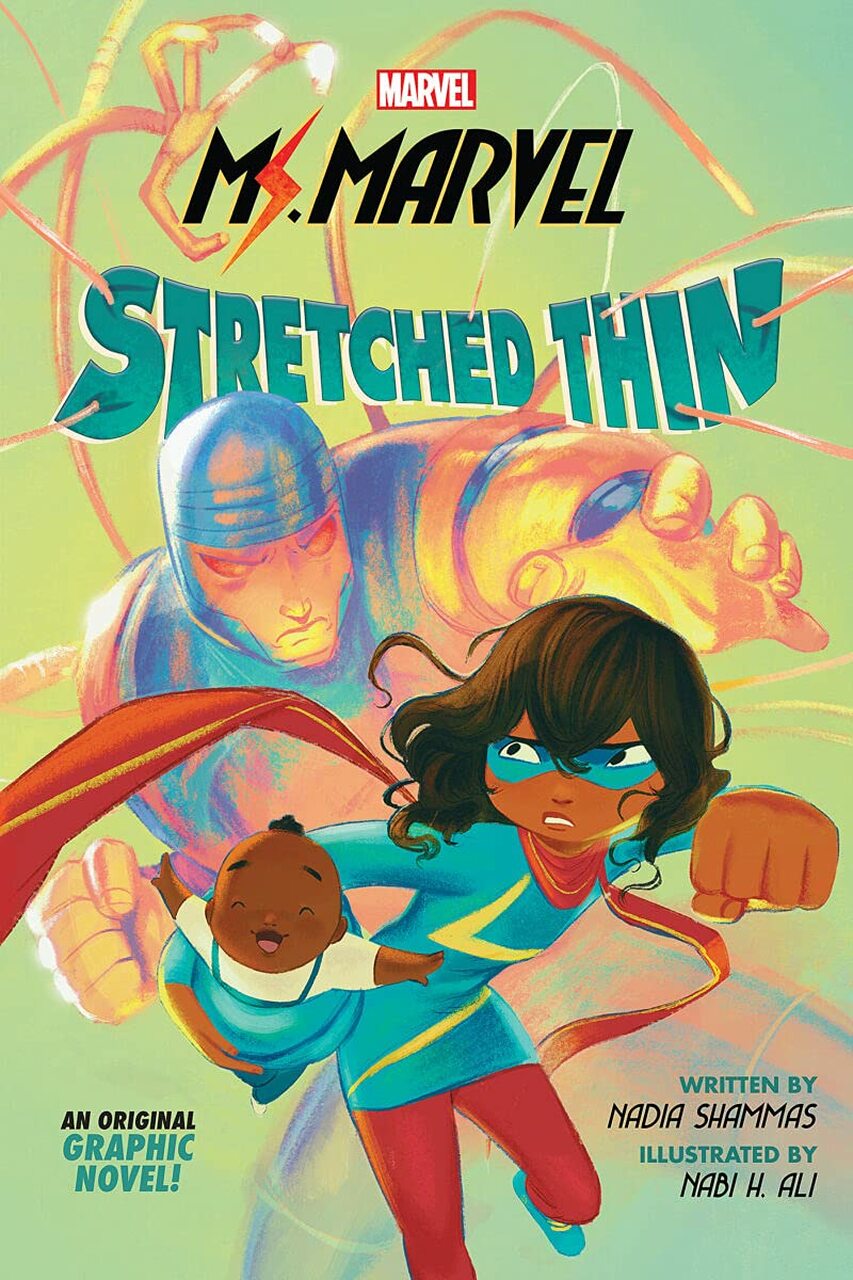 MS MARVEL STRETCHED THIN OGN - The first of two Scholastic-produced original Marvel graphic novels for younger readers shipping this week. Honestly, Scholastic are doing an amazing job with these, much better than anything Marvel themselves have produced for that audience of late. With fresh, animation-informed artwork and fund storylines, these things are a real treat. First up, Kamala Khan tries to stop a runway robot from infiltrating Avengers tower while juggling homework, friendships and her fan-fiction writing career! By Nadia Shammas & Nabbi H Ali.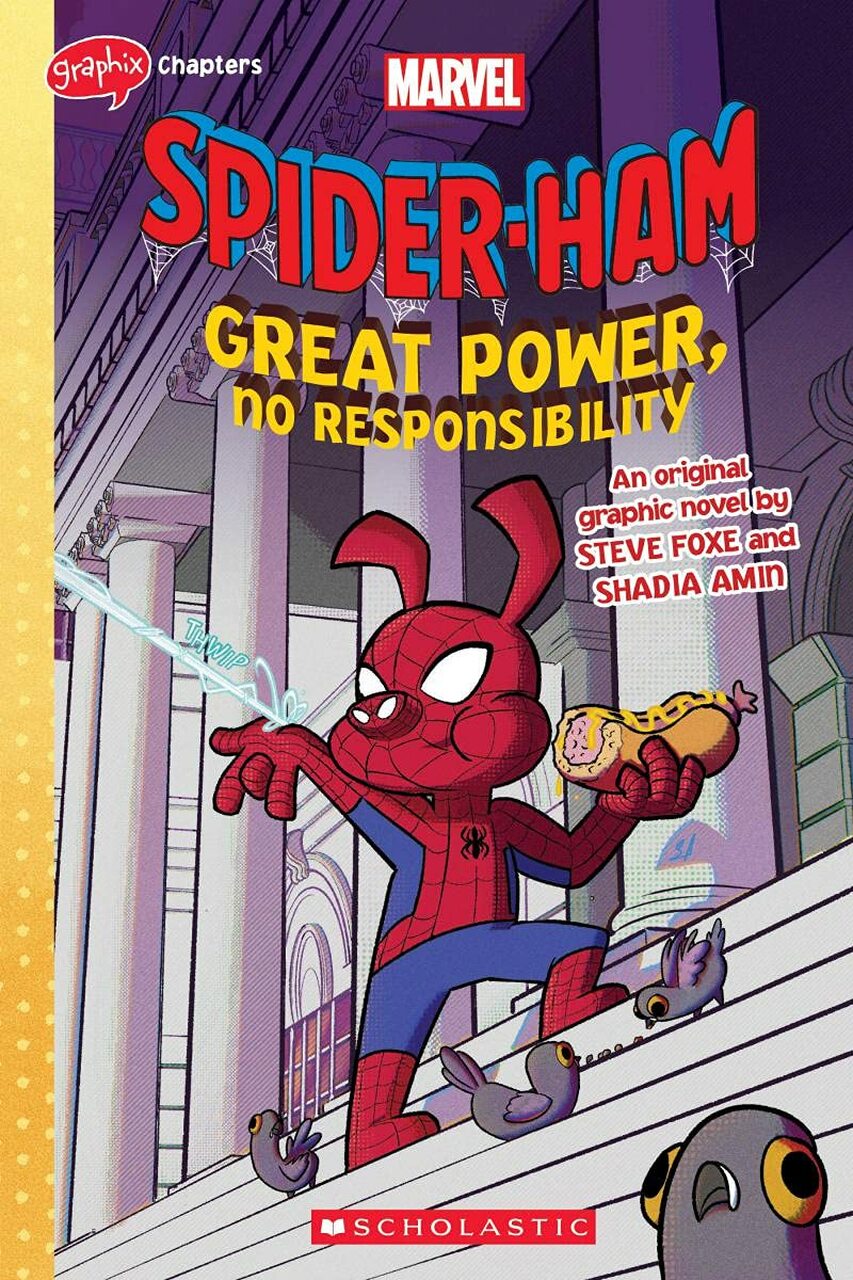 SPIDER-HAM GREAT POWER NO RESPONSIBILITY OGN - And then Peter Porker gets some well-deserved airtime in a version of the character informed by his Into the Spider-Verse appearance courtesy of Steve Foxe and Shadia Amin.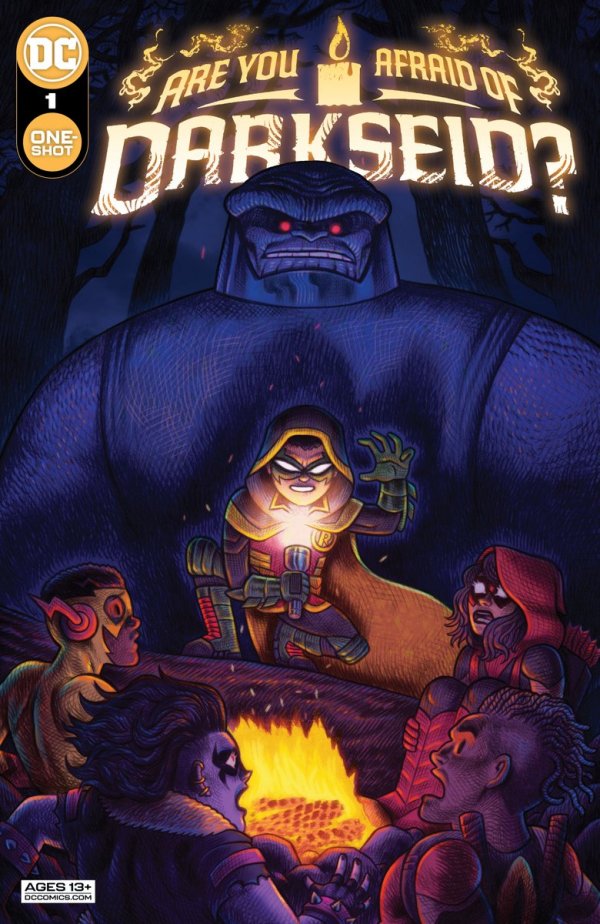 ARE YOU AFRAID OF DARKSEID #1 - Or "DC Halloween Special" as we might call it in a slightly more boring fashion. You should know the drill by now: a collection of seasonal shorts - in this case spooooky shorts - by a whole bunch of talent. Get yourself in the Haloween spirit!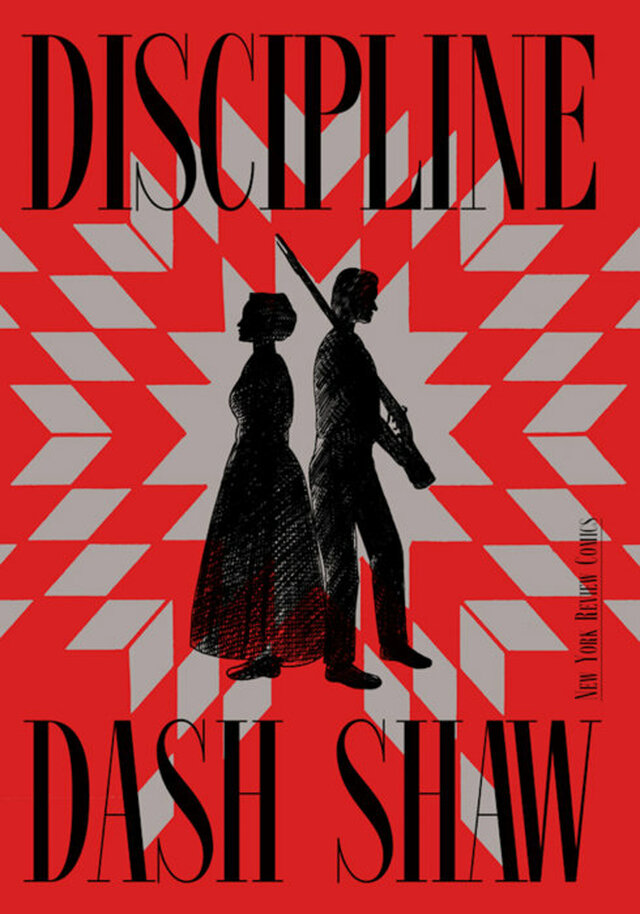 DISCIPLINE GN - Incorporating actual correspondence from the time, singular talent Dash Shaw tells a story of a quaker who leaves his sheltered community and the non-violent principles of the quaker faith to join the Union army. The shock of army life and the violence of conflict leave him clinging to his faith, with only letters from his sister to connect him to his old way of life.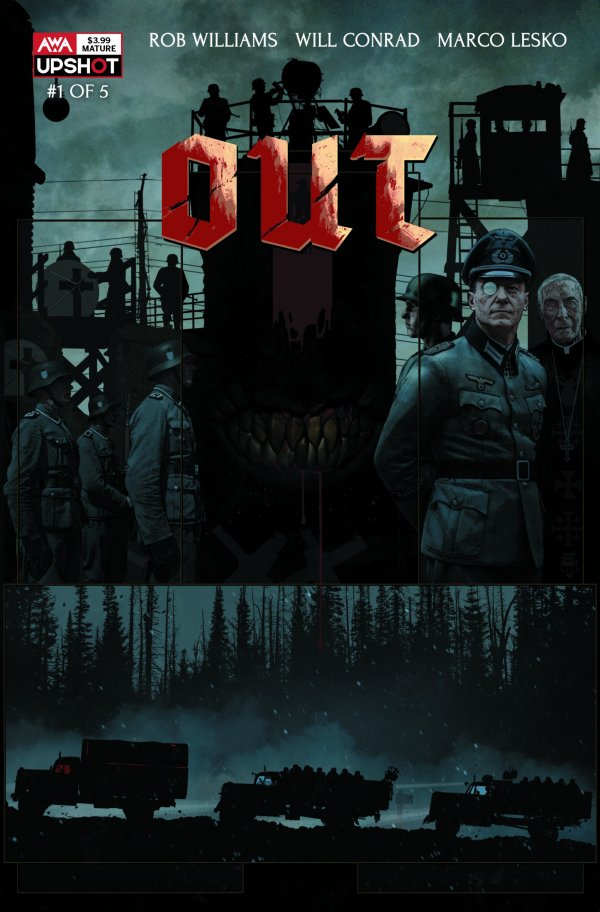 OUT #1 - A supernatural World War II thriller by Rob Williams and Will Conrad. With their backs against the wall in the conflict's closing days, the Nazi's discover a creature from legend which they test on unsuspecting POWs. But the vampiric monster seems to want more than just an easy dinner, and one of the POWs, a Comanche linguist, finds a line of communication with it. Looks pretty solid!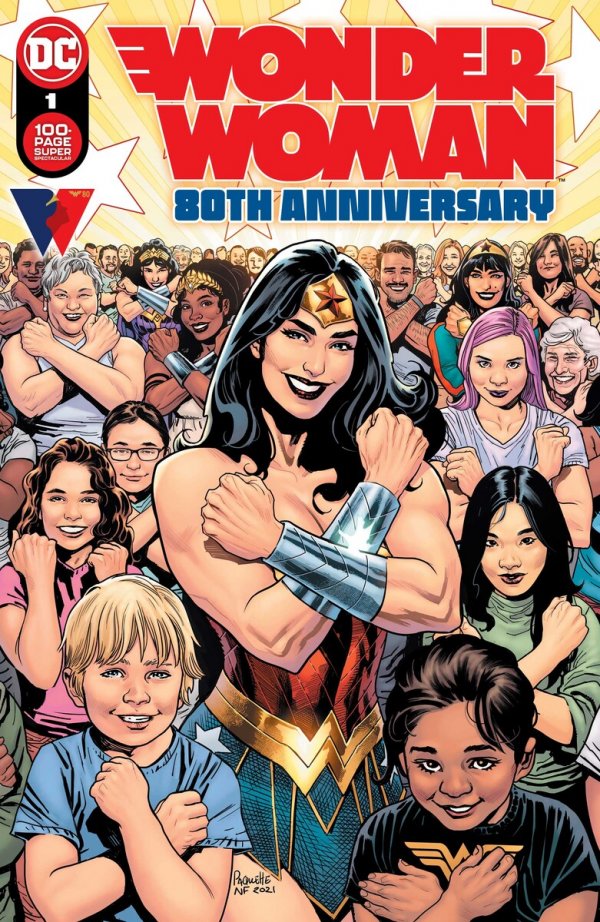 WONDER WOMAN 80TH ANNIVERSARY 100 PAGE SPECIAL #1 - AKA a comic ordering variant nightmare. But hey, if you're a Wonder Woman fan you'll be in hog heaven with this bumper collection of shorts by Wonder Woman creators past and present (whatever cover you end up with!)
And that's that!
Andrew.