Posted by Andrew on 6th Dec 2021
Hello!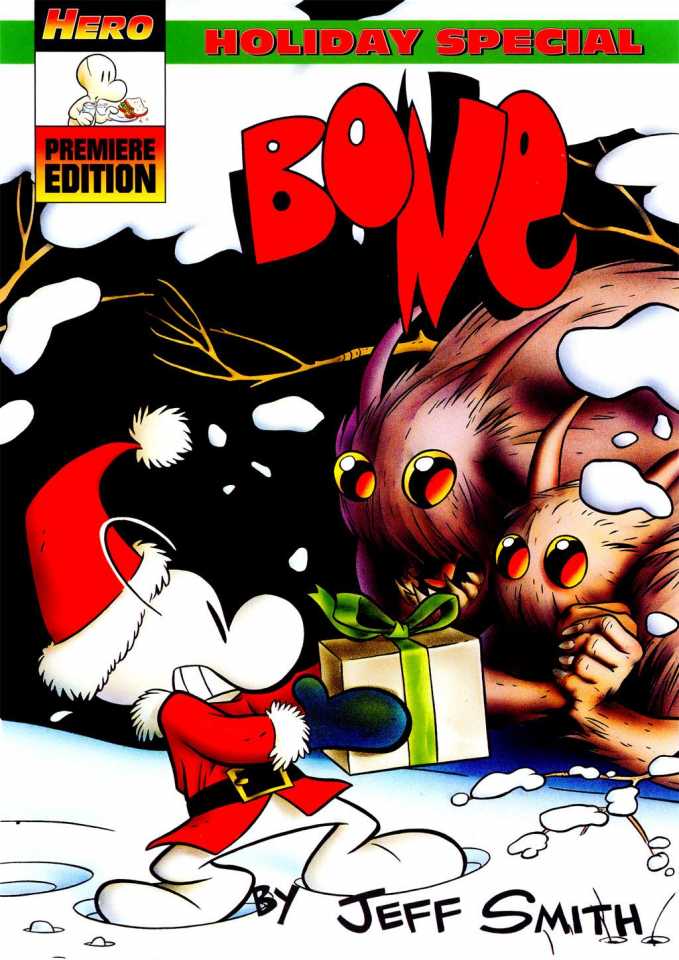 Another week closer to Christmas! We now have information about what's happening with Christmas deliveries, which I'm sure you've all been holding off setting your yuletide schedule for.
The week before Christmas is, as you might expect, a standard Wednesday delivery on the 22nd.
Then in the week between Christmas and New Year there will be no delivery of new comics.
And then in the bright dawning of 2022 (!) we'll have a delivery on Thursday the 6th January, arriving with us to go out the same day.
So there you have it, you can make those plans to visit your families secure in the knowledge of when you need to come grab some comics!
And speaking of comics...
HIGHLIGHTS THIS WEEK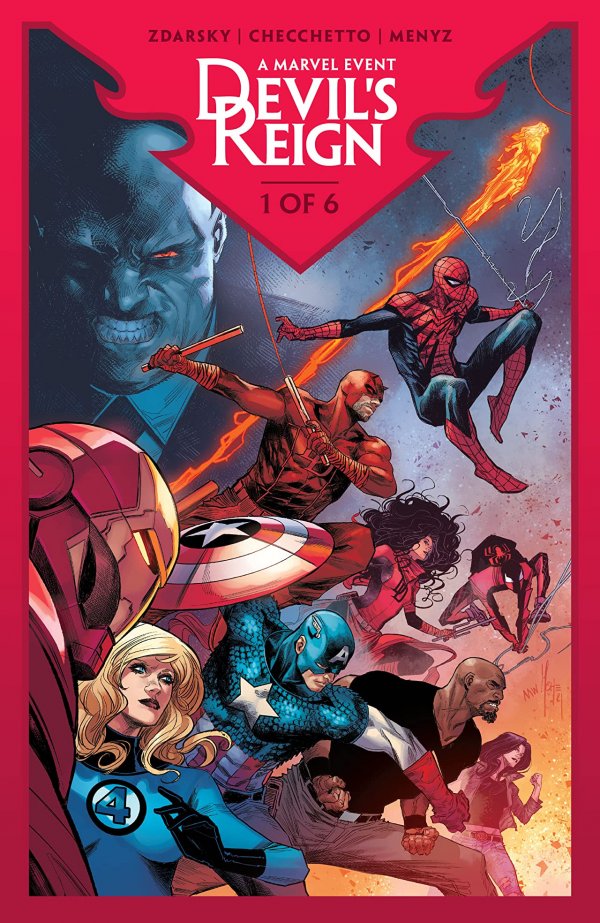 DEVILS REIGN #1 - Chip Zdarsky and Marco Checchetto begin the next chapter of their phenomenally popular Daredevil run with this six issue mini. Wilson Fisk, NYC Mayor, shows his true colours at last, unleashing the full combined might of his legal authority and super-villainy to shut down the heroes of New York City. A good old fashioned Big Apple supehero throwdown!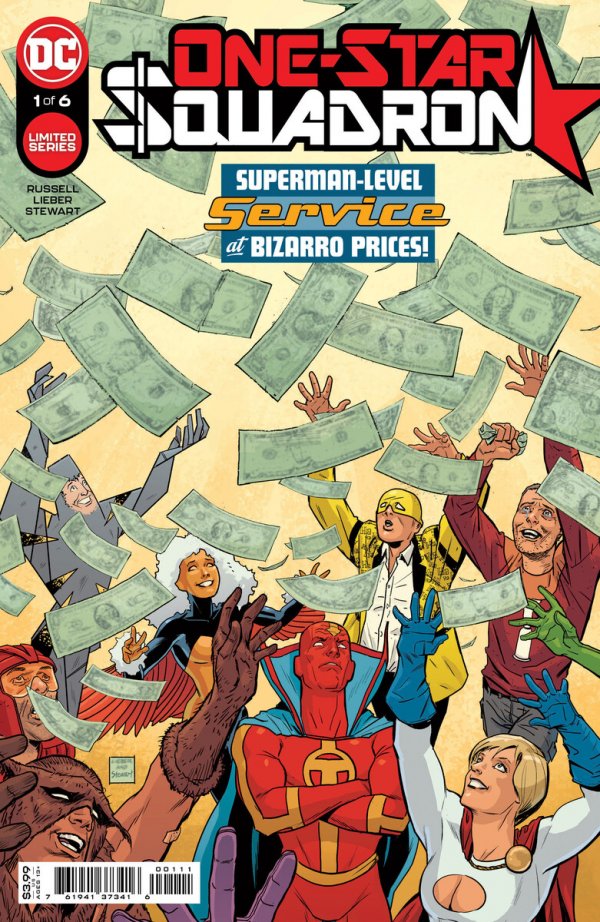 ONE-STAR SQUADRON #1 - Mark Russell and Steve Lieber get their Giffen/DeMatteis JLA vibe on in this satirical take on the gig economy. Red Tornado, Power Girl and more are heroes for hire, as long as you have the app. Foiling a crime? Kids birthday appearance? Done! For a price...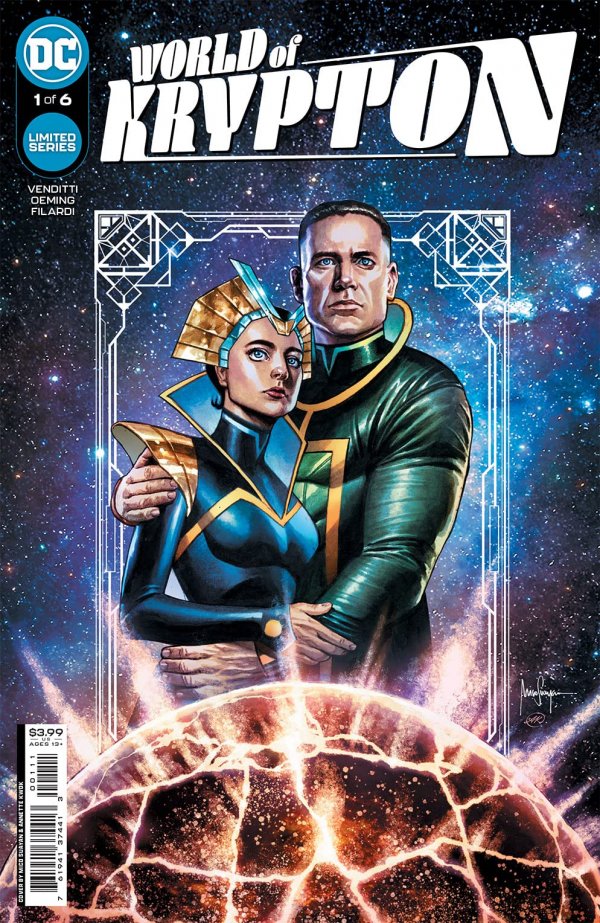 WORLD OF KRYPTON #1 - Robert Venditti and Michael Avon Oeming take us back into the pre-apocalyptic past of Krypton. After a catastrophic event warns of even worse to come, pre-eminent scientist Jor-El begins to work on saving the supposed utopia that is Krypton. I'd suggest you avoid reading any Superman comics ever if you don't want to spoil it for yourself.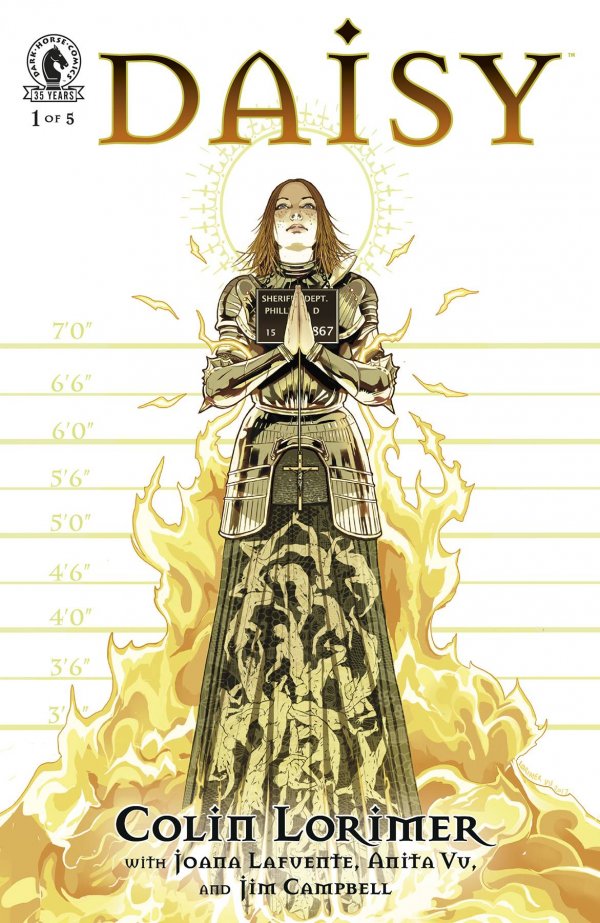 DAISY #1 - Kind of difficult to describe this one, but I'll give it a shot. Daisy, a teenage girl from a small US town, suffers ridcule and ill health because of her unusual size. But when a woman arrives in town searching for her missing daughter, it becomes apparent that Daisy might actually be a descendent of cannibal giants who were cast out of heaven. Quite like the look of this!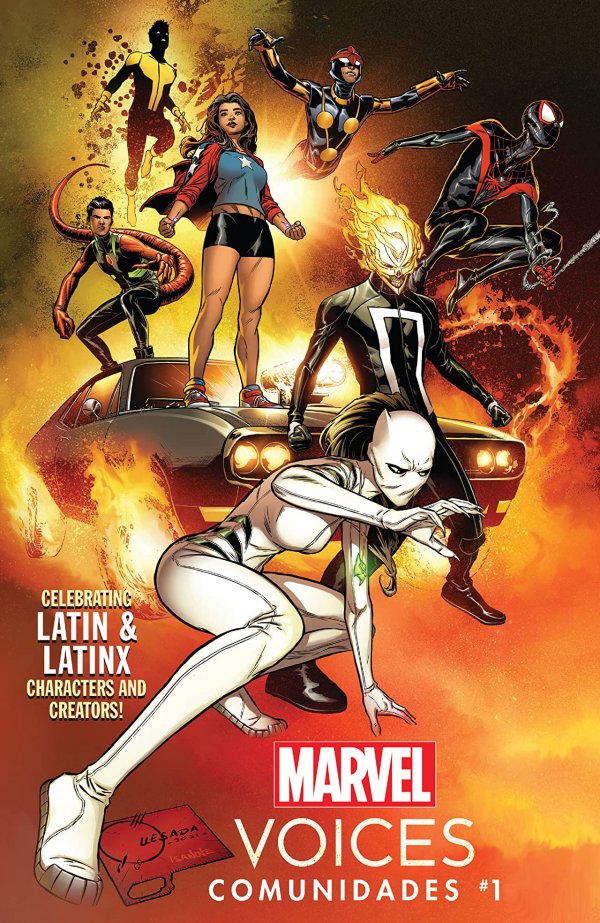 MARVELS VOICES COMMUNITY #1 - The latest of Marvel's one-shots giving storytelling opportunities to traditionally underrepresented voices. This time a range of Latin and Latinx creators and characters get their chance to shine.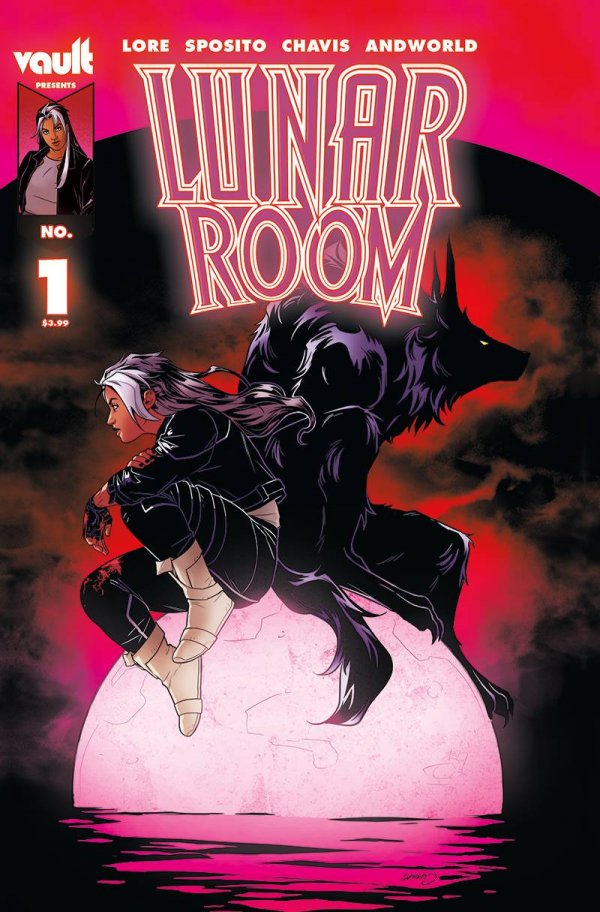 LUNAR ROOM #1 - Danny Lore (good writer name...) and Giorgia Sposito kick off an all new urban fantasy series about an ex-werewolf enforcer, a mage in need of protection, and a dark secret that might give them both the thing they need most. The folks at Vault have a good eye for this kind of Vertigo-esque series, so probably worth a look.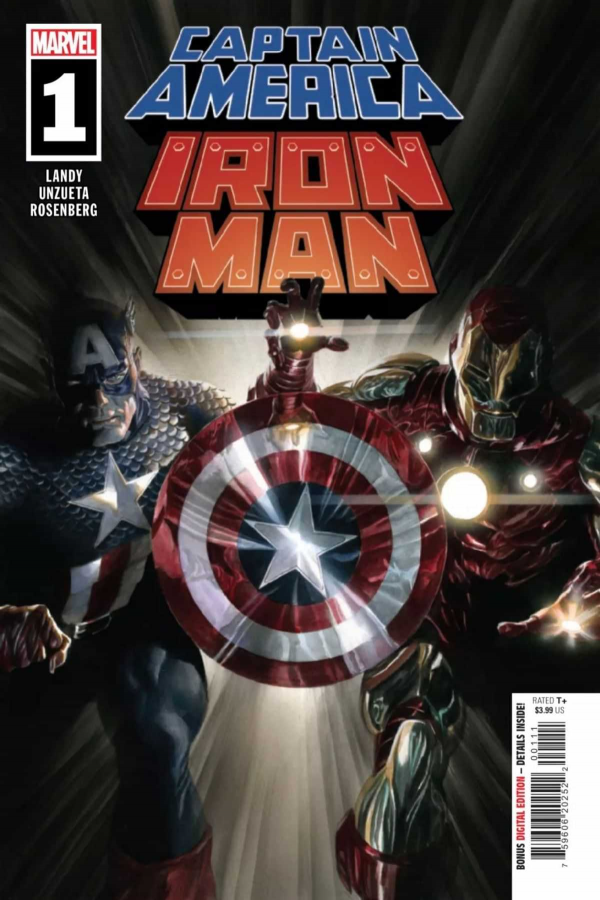 CAPTAIN AMERICA IRON MAN #1 - A mini-series featuring two of Marvel's most iconic Avengers by writer Derek Landy and artist Angel Unzueta. Steve and Tony are on the trail of a sinister Hydra agent in what would seem to be a refreshingly straightforward standlone superhero adventure.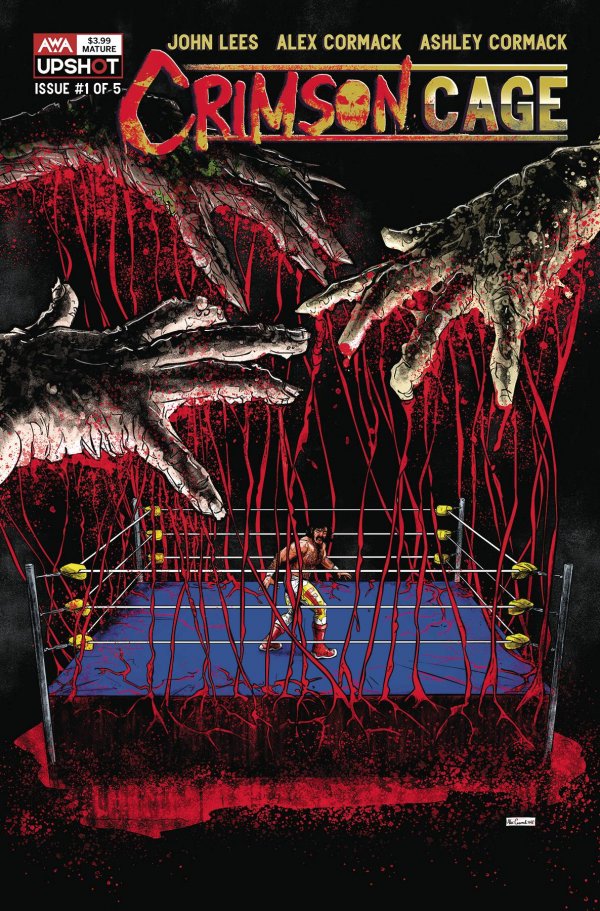 CRIMSON CAGE #1 - John Lees and Alex Cormack, creators of critically acclaimed horror series Sink and generally lovely fellows, adapt Macbeth to the world of professional wrestling, which honestly is my favourite high concept pitch this year. Small-time wrestling champ Chuck Frenzy encounters three supernatural beings in the Louisiana Bayou who promise him all he desires in return for a terrible act.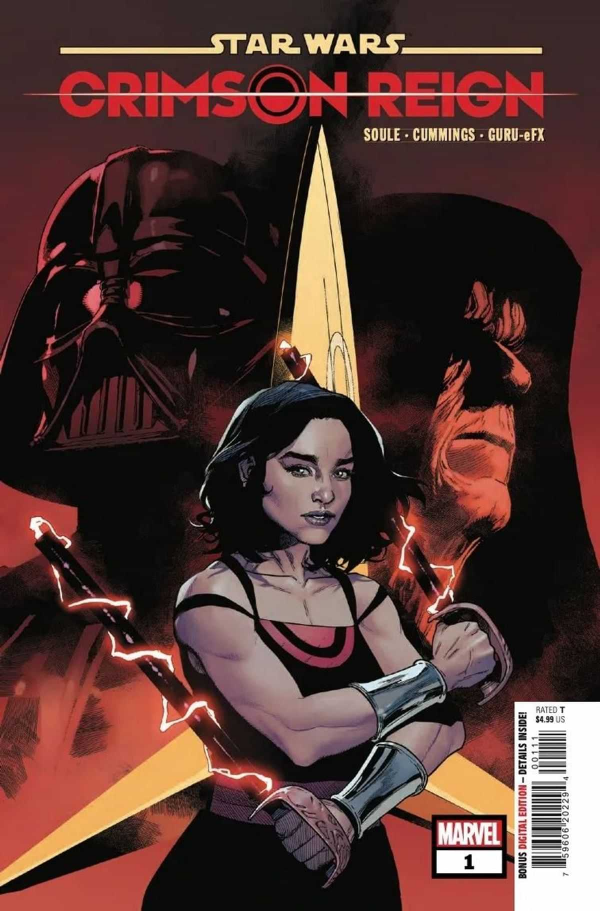 STAR WARS CRIMSON REIGN #1 - Hot on the heels of War of the Bounty Hunters comes the second in a trilogy of galaxy-shattering tales by current Star Wars comics supremo Charles Soule, this time with artist Steven Cummings.
And that's your lot this week! See you next time!
Andrew.