Posted by Andrew on 10th Jan 2022
Hello!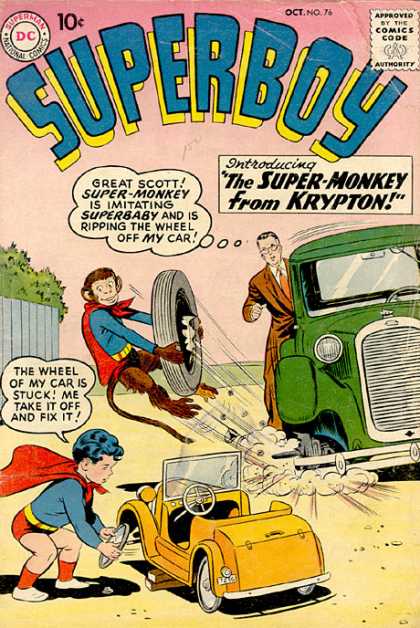 At last, this week should see a return to some kind of shipping normality, with new releases hitting shelves this Wednesday in a fairly decent-sized delivery. Provided I haven't just cursed it, that is. Please DHL....pleeeeease....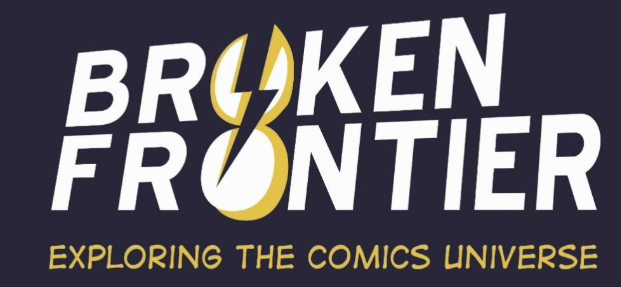 Those on the lookout for top reading tips should cast their eyes over to our pals at Broken Frontier, who have just announced their annual Broken Frontier Awards winners. Of note is ex-Gosher Steve Walsh, who has been inducted into their Hall of Fame for his efforts in the comics community. Well deserved we say!
HIGHLIGHTS THIS WEEK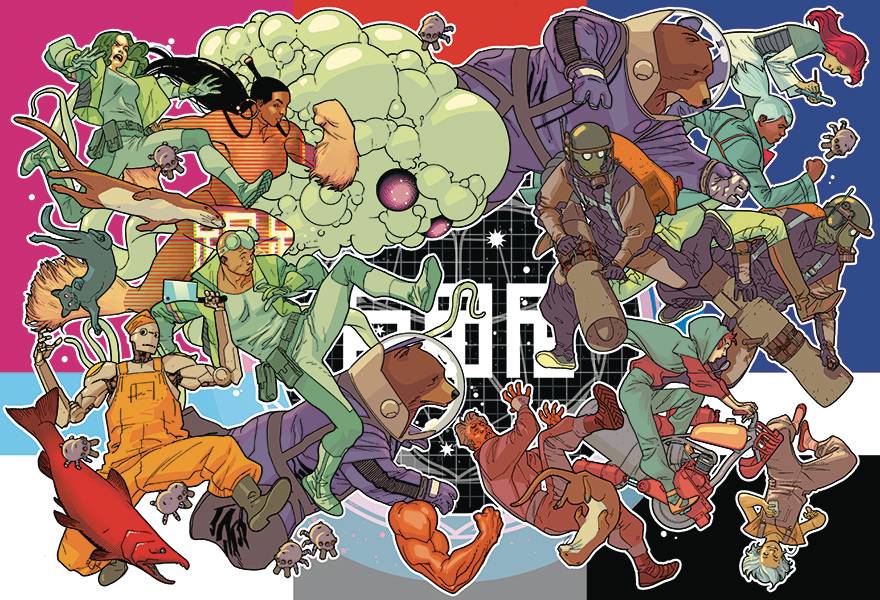 GRASS OF PARNASSUS HC - The eagerly awaited graphic novel by Stuart and Kathryn Immonen gets a proper UK release at last! An experimental sci-fi story that was originally serialised online is now collected into a beautiful hardcover edition with 50 pages of supplemental material thrown in for good measure. It's a madcap adventure with a massive cast of space-kooks and some truly jaw-dropping artwork. Trust us, you're not going to want to sleep on this one, as it's likely to not be available for long (Adhouse Books announced last year that this will be their penultimate publication before shuttering this year, which breaks our hearts a bit). Sure to be one of the best (and best-looking) books of the year and something people talk about for years to come.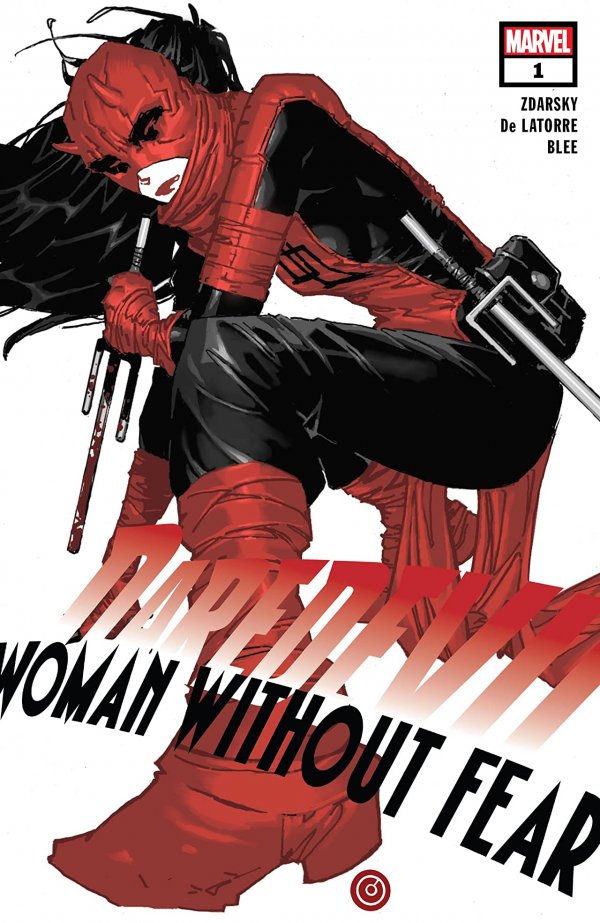 DAREDEVIL WOMAN WITHOUT FEAR #1 - A limited series tie-in to Devils Reign (the best Marvel event we've read in quite some time) that also bridges the gap to the upcoming Daredevil relaunch. Chip Zdarsky and Rafael de Latorre spin this series directly out of events in Devils Reign that will bring Elektra/Daredevil face to face with someone for whom she may have to break her pledge not to kill.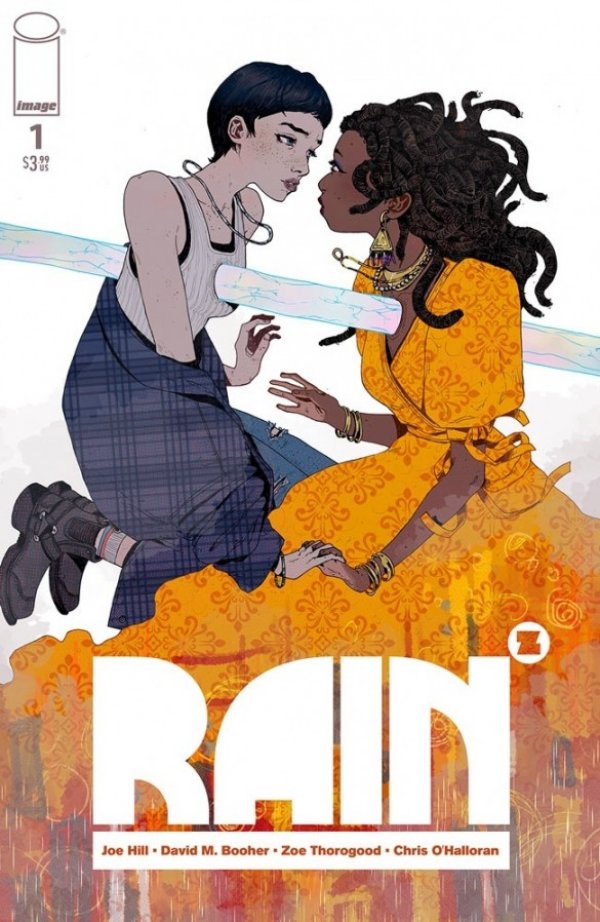 RAIN #1 - Gosh fave Zoe Thorogood teams up with writer David M Booher for this adaptation of the Joe Hill novella of the same name. Everything seems pretty rosy for Boulder Colorado resident Honeysuckle Speck, who is about to move in with her girlfriend Yolanda. But things take an apocalyptic turn when piercing crystal shards begin to fall from the sky dark clouds that spread around the world, shredding the unwary. It's a love story at the end of the world, drawn with Thorogood's typical aplomb.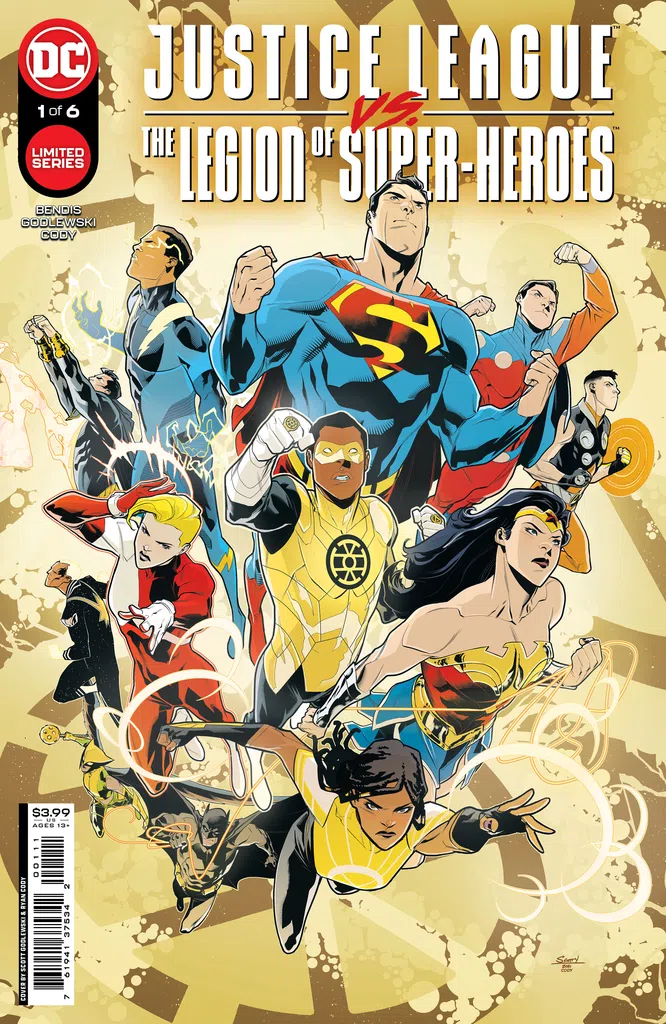 JUSTICE LEAGUE VS LEGION OF SUPER-HEROES #1 - Bendis smushes together all of his DC toys in this six-issue mini-series with art by Scott Godlewski. With callbacks to the classic Great Darkness Saga, Bendis brings the two teams together to fight a growing evil in the present day and 1000 years into the future. A threat that has something to do with a secret kept by the gold lanterns.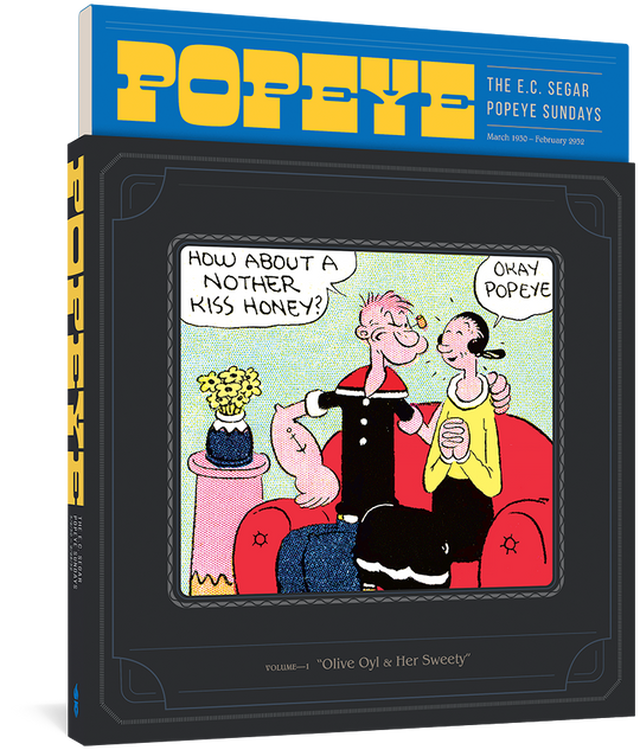 POPEYE SUNDAYS SC VOL 01 - Beginning a four-volume run of the complete Segar Popeye Sunday strips, in all their four-colour glory. This Segar Popeye material is wonderful stuff, and being able to pick it up in an affordable edition is great. And what an edition: a softover slotted into a lovely die-cut slipcase.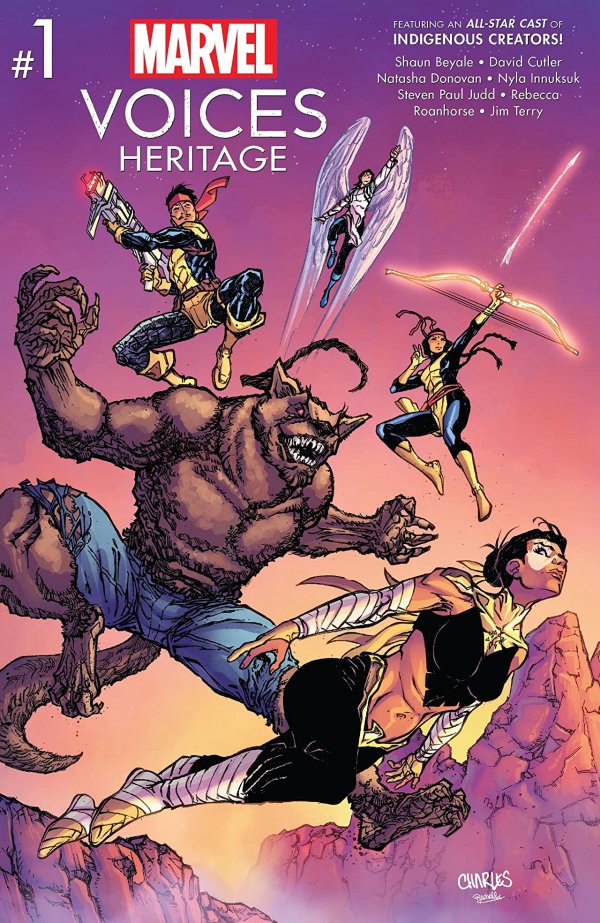 MARVELS VOICES HERITAGE #1 - The latest of Marvel's one-shots featuring creators and characters from North American indigenous backgrounds. There's also a tie-in to the current Phoenix Song Echo series, with a look into the origins of River.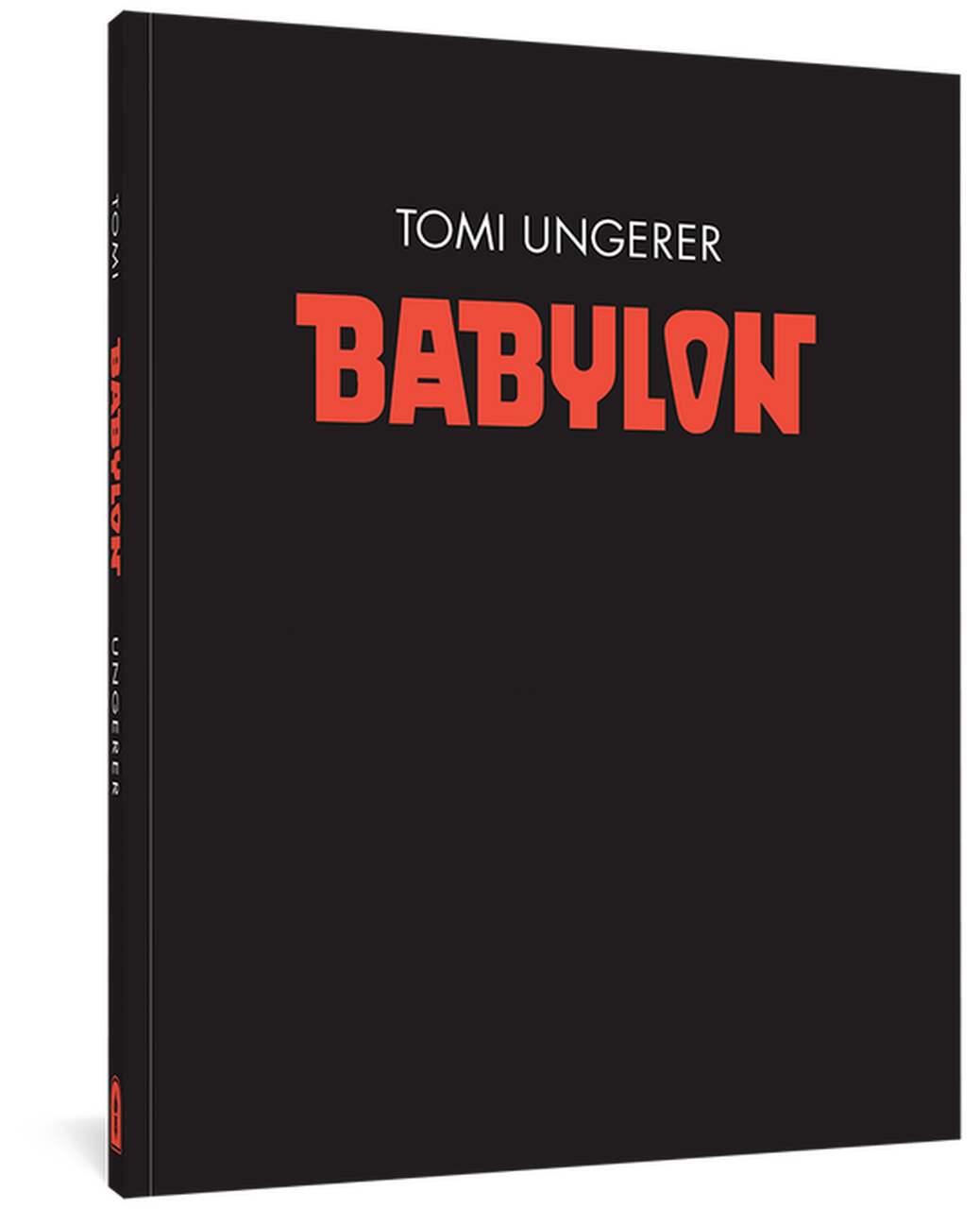 BABYLON SC - The latest in Fantagraphics' collections of the satirical work of legendary Alsatian artist Tomi Ungerer. This volume features Ungerer at his most blackly comic, with scathing attacks on inequality, spirituality and general callous misanthropy.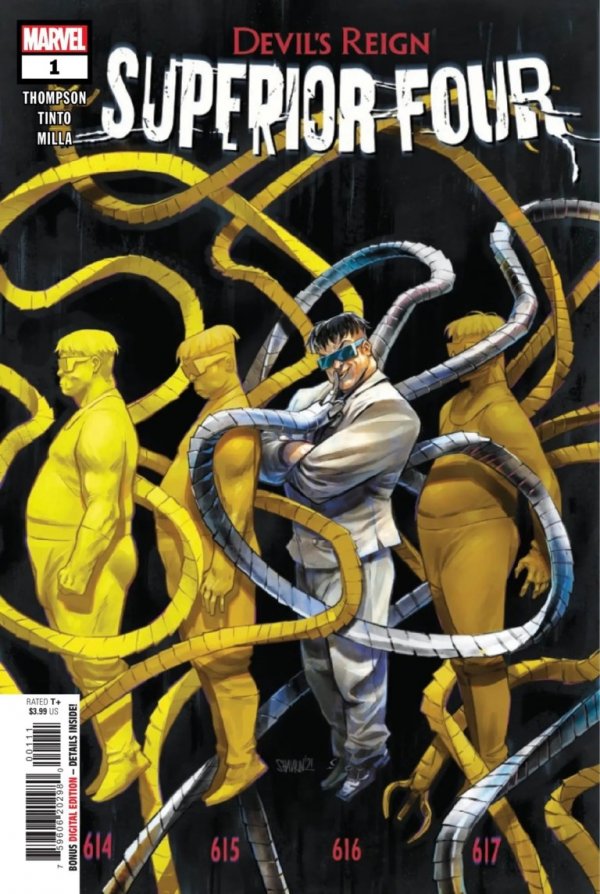 DEVILS REIGN SUPERIOR FOUR #1 - With the Fantastic Four sidelined thanks to Wilson Fisk, Otto Octavius sees his opportunity to create an all-new foursome to preside over Manhattan. But who could possibly be a match for his intellect and power? Why, himself of course! Scouring the multiverse, Doc Ock finds alternate versions of himself to fill the roster of....the Superior Four! Ta-daa!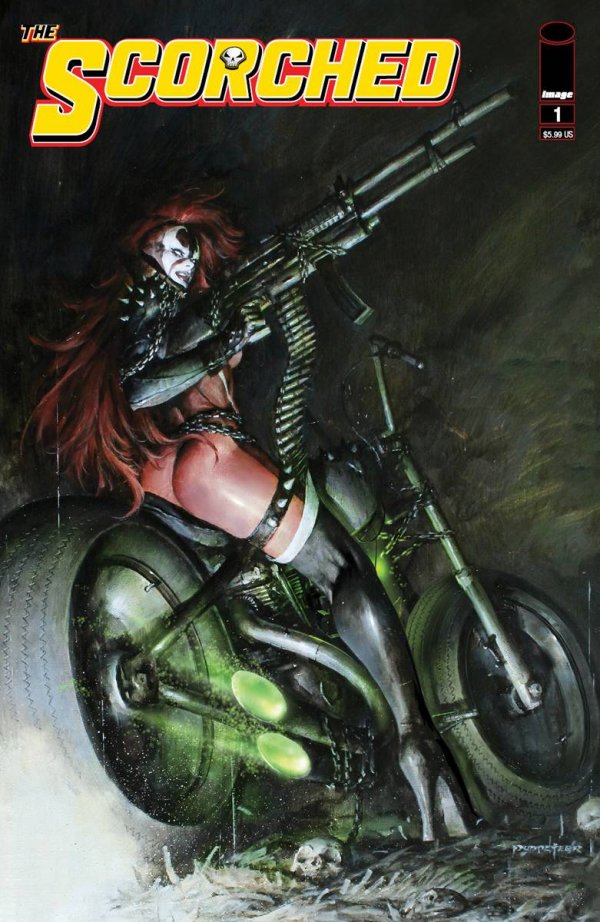 SPAWN THE SCORCHED #1 - It's the team-book of the Spawn universe, as Spawn, Redeemer, Gunslinger Spawn, Medieval Spawn and She-Spawn (having what looks like a very uncomfortable bike ride) team up to take on an apocalyptic threat. Sean Lewis and Steven Segovia are on the creative case.
And that's it for this week! See you next time!
Andrew.