Posted by Andrew on 18th Sep 2023
Hello!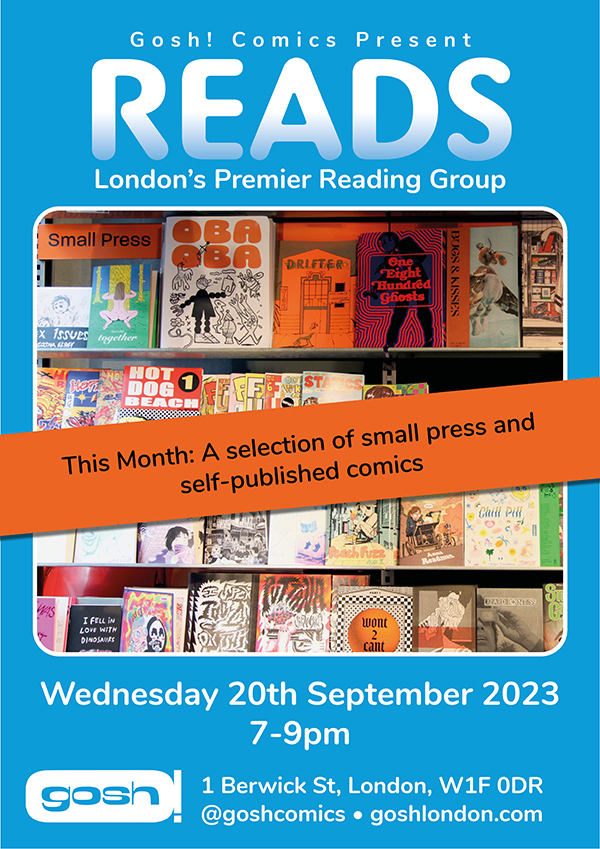 It's the annual Small Press Jamboree for Reads, the graphic novel reading group, this Wednesday, 7-9pm! All attendees are invited to bring their favourite small press/self-published/micro-published books along to present to the group, and share some homegrown comics love! Details here. New attendees are always welcome!
HIGHLIGHTS THIS WEEK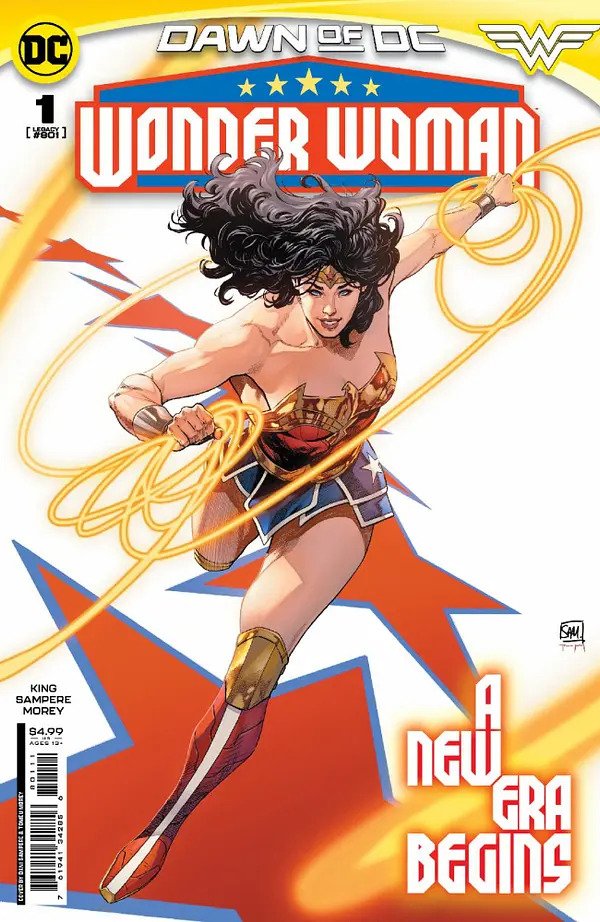 WONDER WOMAN #1 - Tom King & Daniel Sampere's much-anticipated WW run starts here, with Diana on the run, and Amazonian's declared a threat to national security. King is no doubt dipping into his history with the CIA during the war on terror for what looks to be storyline that also draws heavily on 70's political action thrillers.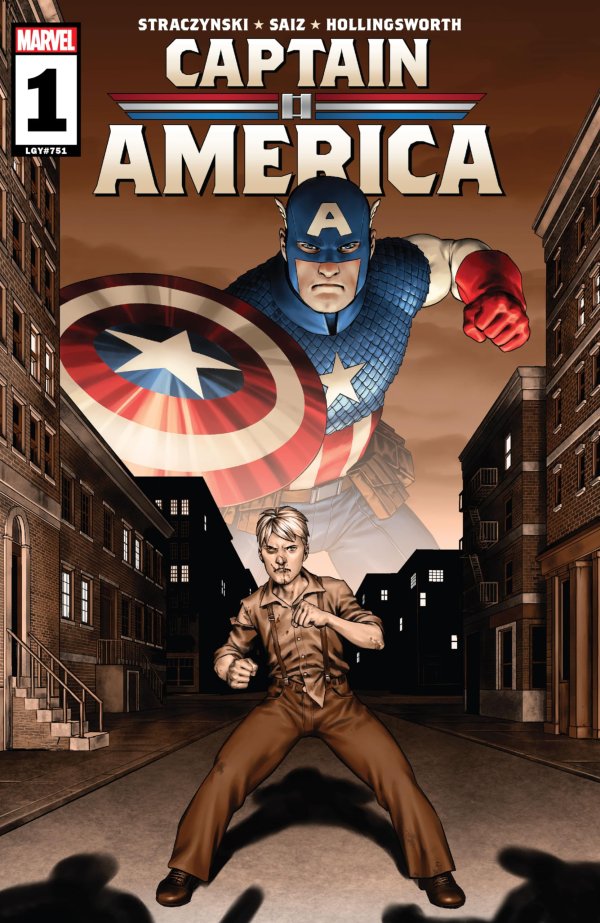 CAPTAIN AMERICA #1 - J. M. Straczynski returns to the Marvel universe with a take on its all-American icon. Teaming with artist Jesús Saiz, JMS will I'm sure have something to say about the juxtaposition of the American hero, the American Dream, and the modern state of the USA. But then we'll also probably get some great superheroics in the bargain, with a strong emotional core.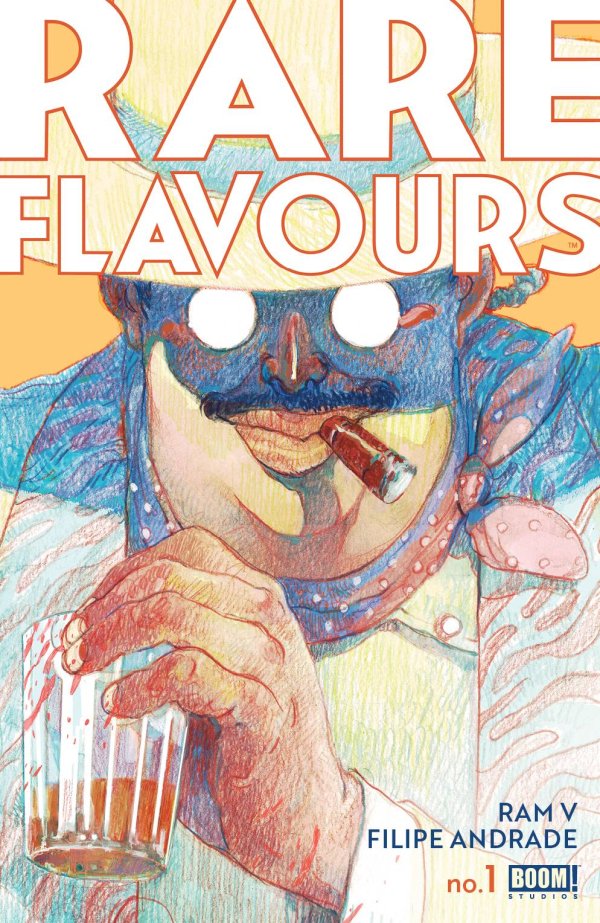 RARE FLAVOURS #1 - The team behind the award-winning Many Deaths of Laila Starr are back with an all-new miniseries. Ram V and Filipe Andrade introduce us to Rubin Baksh, a Rakshasa (a demon from Indian mythology) who has culinary ambitions of superstardom, spreading the word of the cuisine of India both modern and traditional. He enlists a has-been filmmaker to assist in his goals, but maybe there's something more sinister to his plans than meets the eye...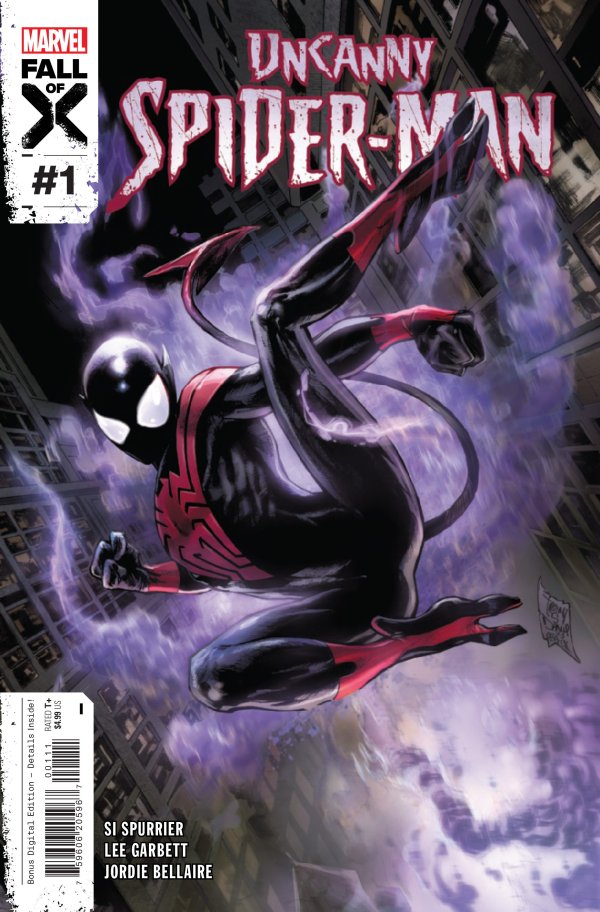 UNCANNY SPIDER-MAN #1 - On the run in the wake of the Hellfire Gala, Kurt Wagner has donned a very familiar set of tights to blend in with the New York superhero community. Welcome to the Spider-family, Nightcrawler! Si Spurrier and Lee Garbett are on the case!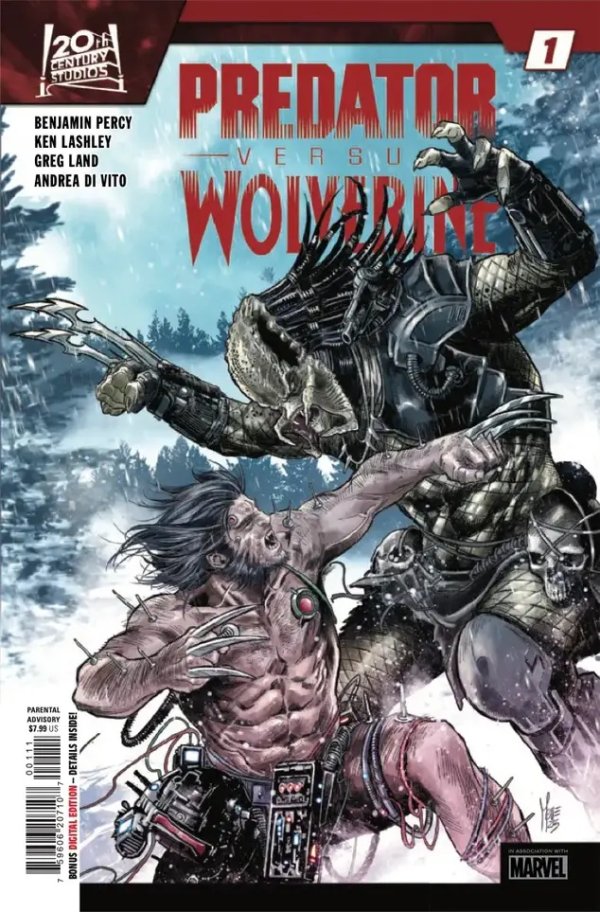 PREDATOR VS WOLVERINE #1 - I'm not going to lie, I'm rather looking forward to this. Throughout Logan's history he's been hunted by mysterious aliens (to him, anyway). Benjamin Percy teams with a different artist for each time period (Greg Land, Ken Lashley & Andrea Di Vito) as the Predators try, try again with the ultimate prey.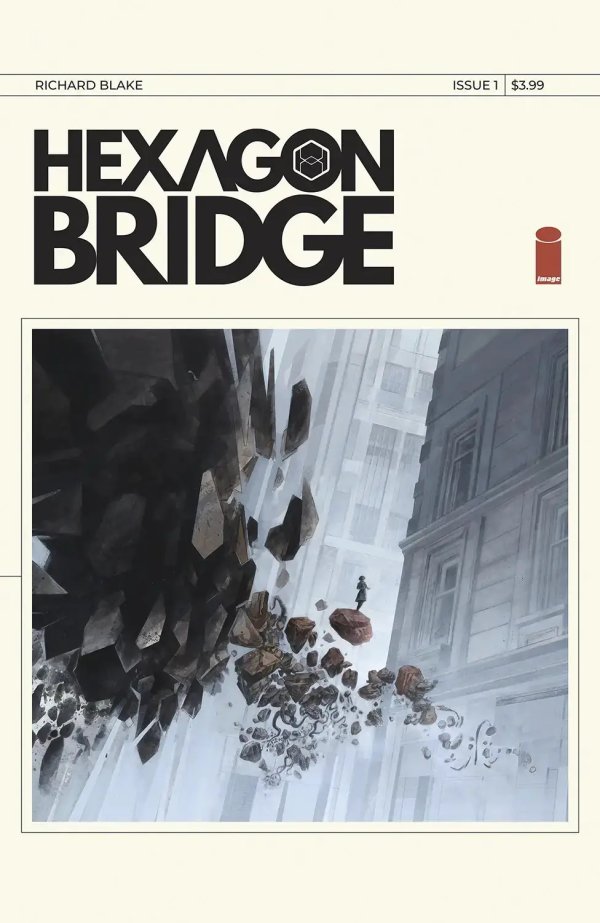 HEXAGON BRIDGE #1 - An oddball sci-fi series by writer / artist Richard Blake. A young woman hunts through a shifting parallel dimension in search of her lost parents, with only her robot companion for assistance. Lovely art on this, and I'm looking forward to having a read.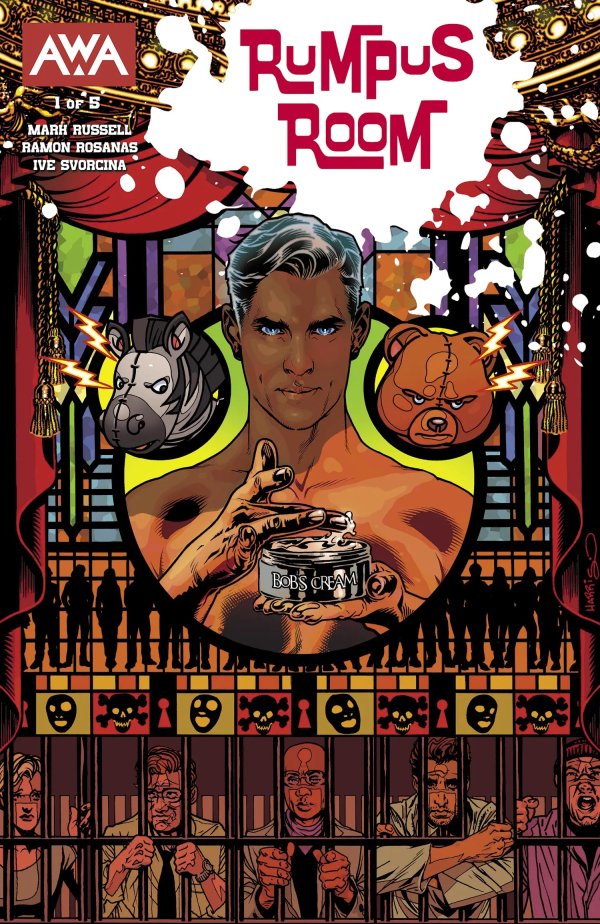 RUMPUS ROOM #1 - Comics' chief satirist Mark Russell is back with Ramon Rosanas for a tale of a super-rich technocrat with a very specific skincare regime. The secret ingredient is...humans! He keeps his stock held in captivity, from where they are eventually sent to the Rumpus Room for harvesting. Only problem this time is that one of his victims is an undercover cop, determined to bring him down.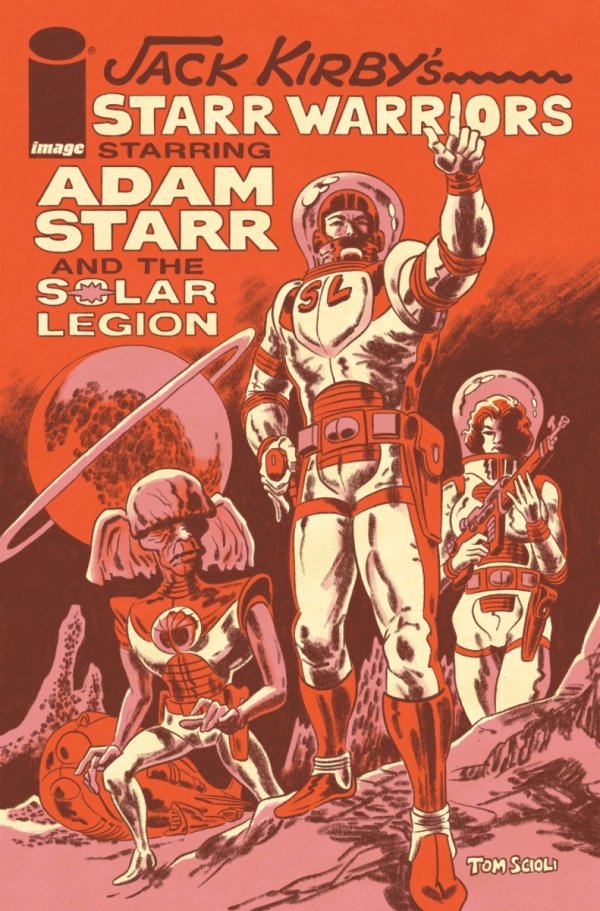 JACK KIRBY'S STARR WARRIORS ADVENTURES OF ADAM STARR & THE SOLAR LEGION #1 - Tom Scioli takes up the baton for Jack Kirby's cosmic creation Adam Starr in a remixed version of his first adventure. Using Kirby's script and mashing up with his pencils, Scioli creates a fresh feeling taste of the King!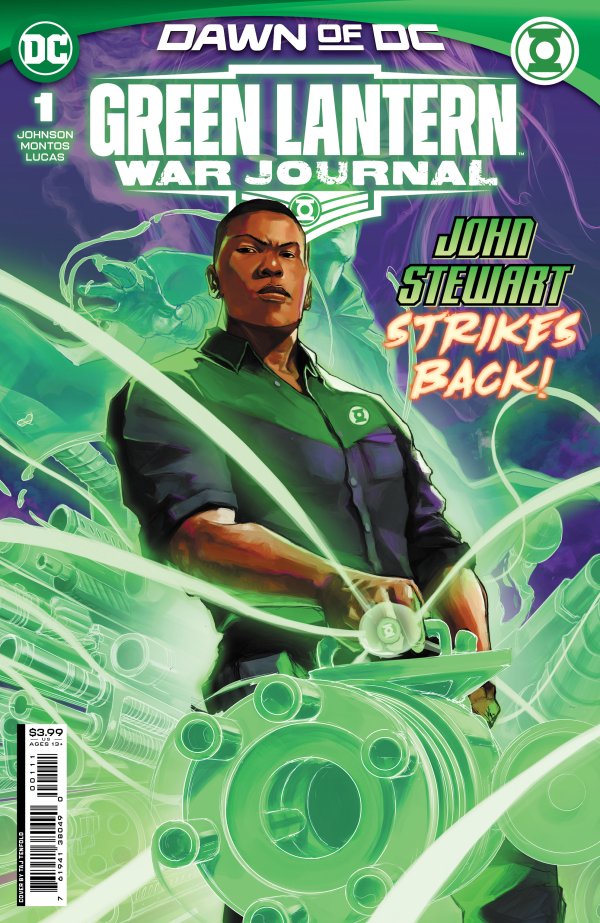 GREEN LANTERN WAR JOURNAL #1 - Writer Phillip Kennedy Johnson and artist Montos haul John Stewart out of retirement thanks to a plucky young lantern from another universe who comes seeking his help.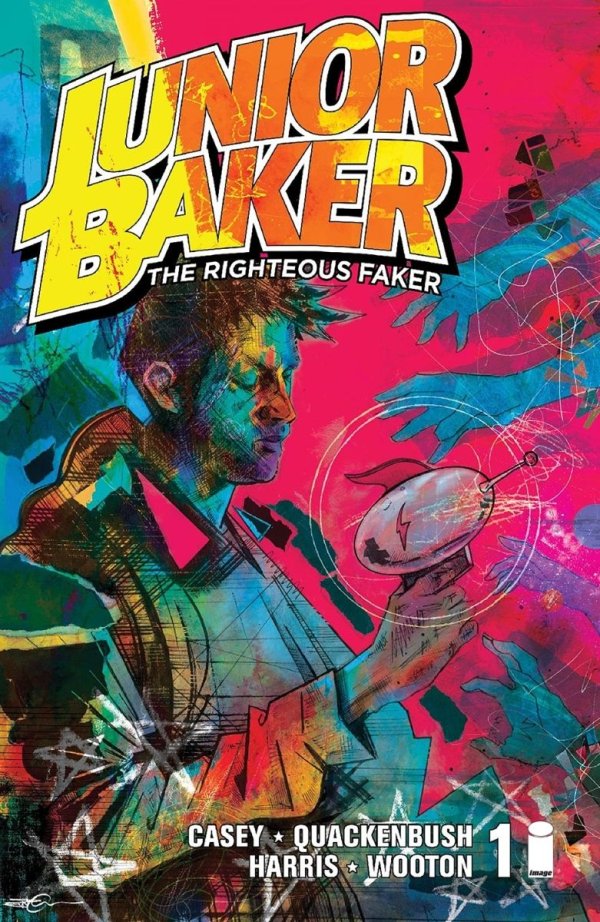 JUNIOR BAKER THE RIGHTEOUS MAKER #1 - 12 years on, Joe Casey and Ryan Quackenbush roll out a sequel to the in-your-face antics of Daniel "Dizzy" Baker, a gonzo journalist determined to dig his nose into the world of superheroes, even thought the rest of the world has left them behind.
And that's about that! See you next time!
Andrew.