Posted by Andrew on 19th Jul 2021
Hello!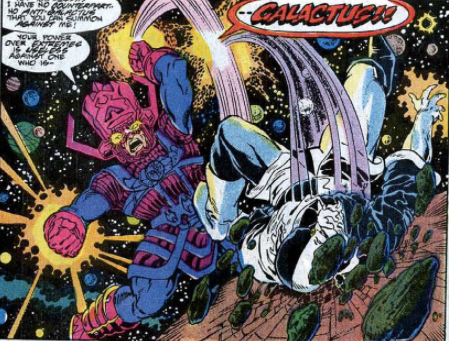 Apologies for the lateness of the blog this week. Due to the amount of stuff still due from last week I wanted to make sure I had an accurate list of what was arriving, and our invoice has only been posted today.
First up, to address the most-asked question I've had over the last couple of weeks: we have decided that post 19th July we will still be maintaining our current covid safety precautions for the time being. It's outlined in the image above, but in case you can't see it, our official line is as follows:
"As restrictions lessen in England from the 19th July, we would like to ask all of our customers to please observe the following guidelines while shopping with us in-store:
- Although mask-wearing is now voluntary, we would ask all those shopping with us – unless exempt – to continue to wear a mask while in the shop.
- We will continue to limit numbers in the store to 13 customers at a time. Thank you for your patience in the event of queuing during busy periods.
Covid is still very much with us, and we have personal experience of the illness and the long-term effects it can leave in its wake. By following some simple guidelines while shopping with us you help to protect both us and your fellow customers. We'll continually look to reviewing these guidelines as the situation develops. Thanks for your support in what continues to be a testing time for us all."
I know it's a pain - we're wearing masks all day long, after all - but we really appreciate you all helping to do all we can in preventing staff and customers falling ill, or passing illness to others who may be vulnerable.
And speaking of such things, we - like everyone in customer-facing businesses - have been having quite the time with staff being required to self-isolate. I mentioned this last week, but I just wanted to emphasize again that there may be some delays on the administrative front at various times due to staff shortages. We're okay this week - touch wood - but please be patient if you don't hear back right away, and give us a call for anything truly urgent.
In more positive news, applications for our Mail Order Manager position closed last Friday, so hopefully you'll be seeing a smiling new face behind the counters here sometime soon!
You know what? Let's talk comics!
HIGHLIGHTS THIS WEEK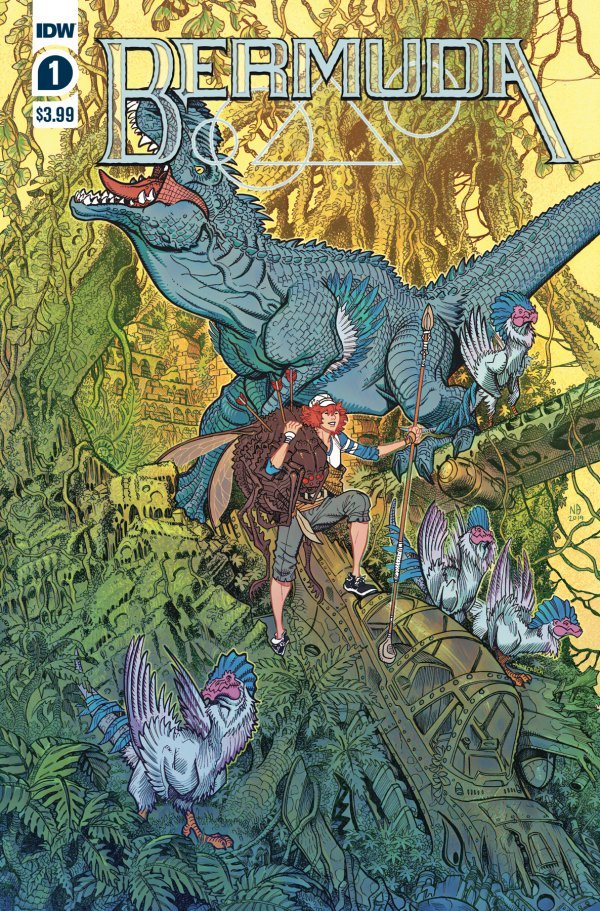 BERMUDA #1 - John Layman and Nick Bradshaw's absolutely stunning lost island adventure book hits at last! Following the adventures of a teenage girl who has grown up as the child of castaways on an island filled with dinosaurs, this book is pretty jaw-dropping. Bradshaw delivers the work of his career so far, and Chew and Outer Darkness writer Layman is always worth a look.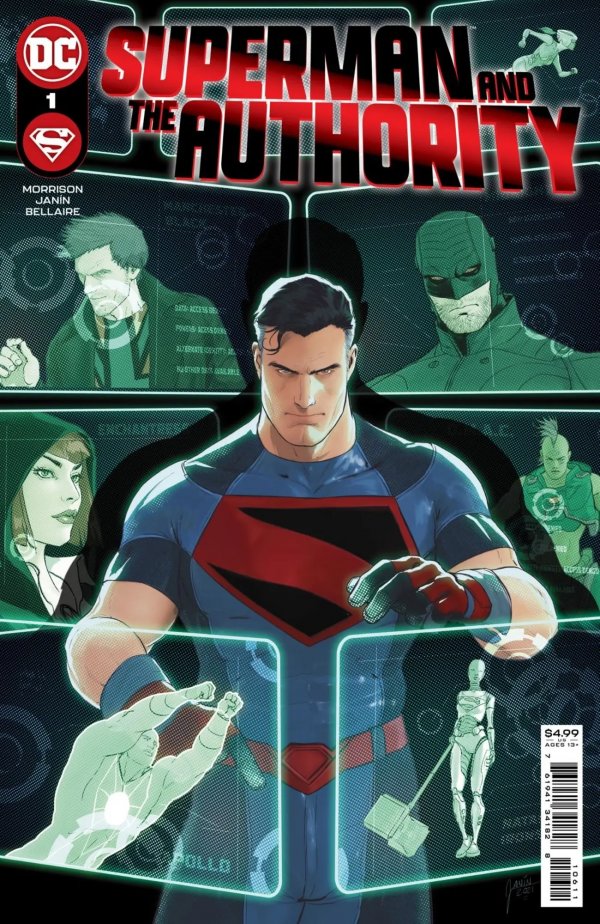 SUPERMAN AND THE AUTHORITY #1 - Grant Morrison (along with artist Mikel Janin) returns to the Man of Steel and reimagines the Authority. Clark Kent enlists Manchester Black to create an under-the-radar team of heroes to take care of the business that the Justice League can't (and hopefully redeem some shady characters along the way).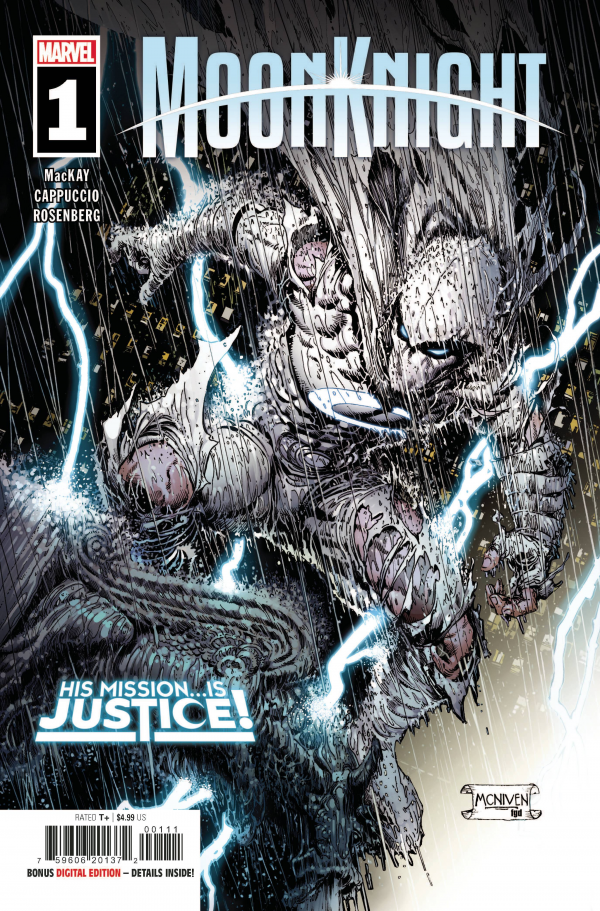 MOON KNIGHT #1 - Fresh from the Avengers Age of Khonshu storyline (and just in time to get a trade out for the upcoming TV show), Marc Spector is back! Jed MacKay & Alessandro Cappuccio relaunch Marvel's homage to Batman, with a series that promises to catch some of the wild energy of the Charlie Huston / David Finch MK comics of the mid-2000's.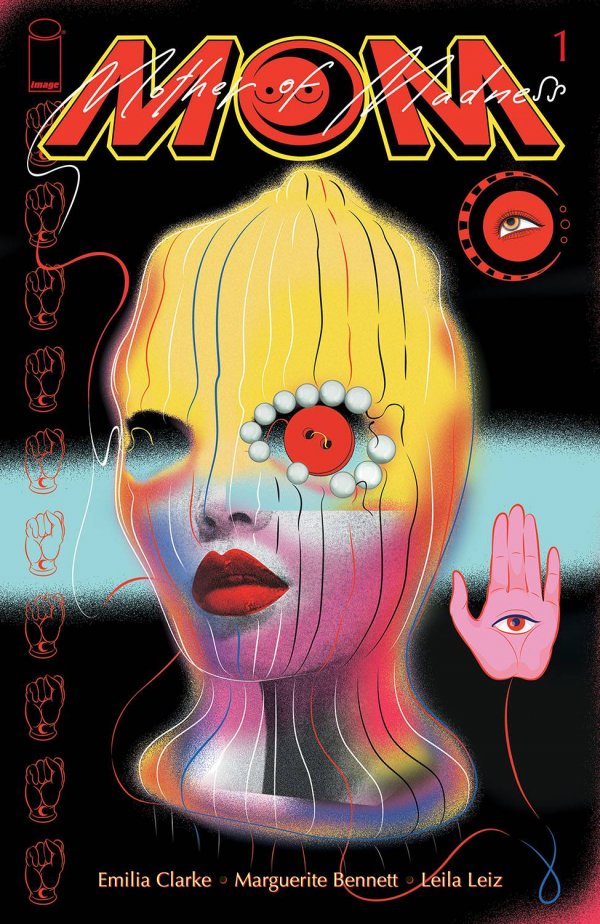 M.O.M. MOTHER OF MADNESS #1 - Emilia Clarke (of Game of Thrones fame) teams up with Marguerite Bennett and artist Leila Leiz for this 3-issue mini-series. Maya is a working single mother who battles crime by night, and finds herself up against a human trafficking ring. It's a strictly adults-only, OTT superhero affair: the The Boys meets Fleabag.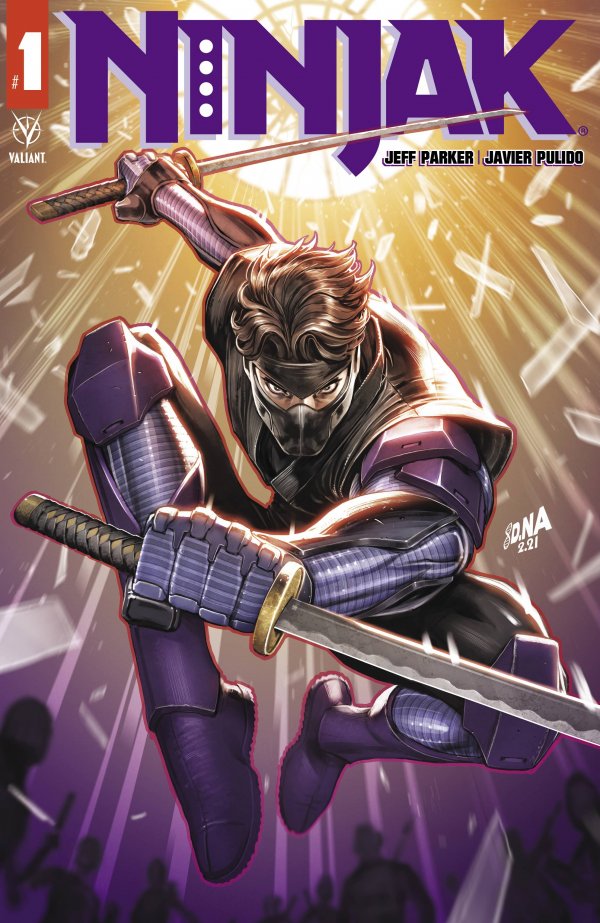 NINJAK #1 - While the cover of this is perfectly acceptable for the relaunch of a Ninjak book (and no disrespect to the artist), what it's hiding is that this new Ninjak launch is drawn by Javier Pulido! Written by Jeff Parker - no slouch himself - you can expect some top-draw super-ninja fun from this one.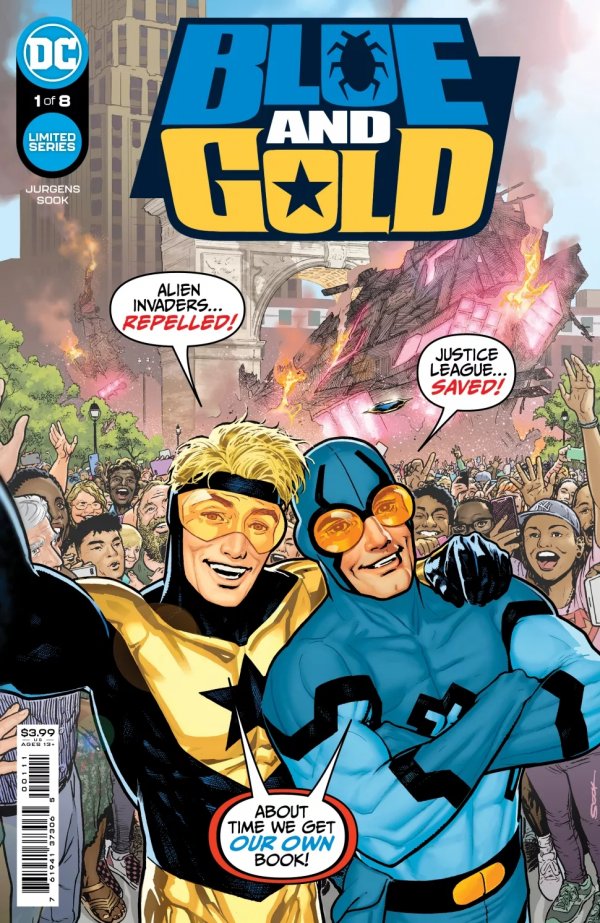 BLUE & GOLD #1 - The peanut butter and jam of the DC Universe are back together again in this all-new 8-issue mini-series by Dan Jurgens and Ryan Sook. Booster Gold decides he needs to wrap his head around social media to get the profile he deserves, and Blue Beetle has just the tech savvy and money to help him do it.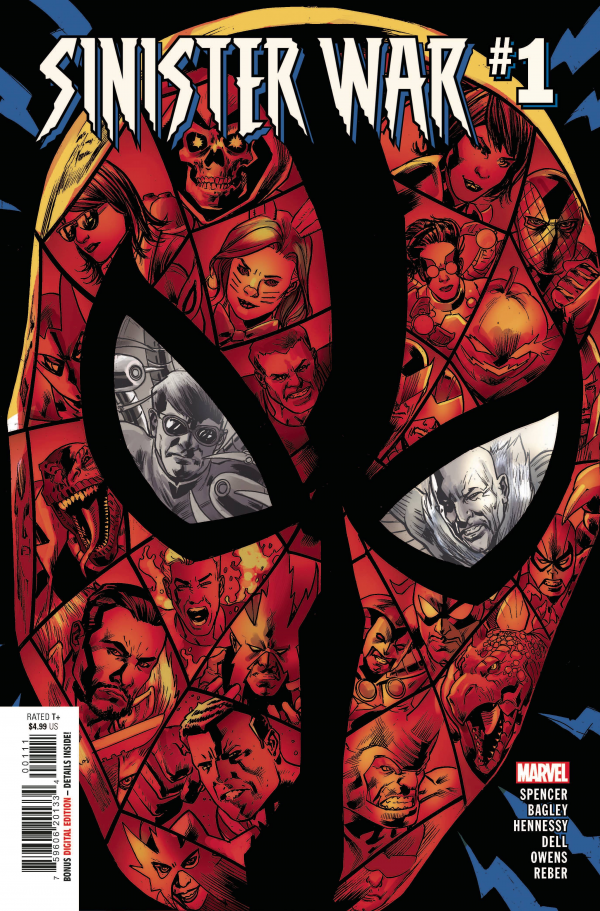 SINISTER WAR #1 - The big finale to Nick Spencer's Amazing Spider-Man run well and truly kicks off here! It's a battle between Doc Ock and the Vulture as each forms their own sextet. It's the Sinister Six vs the Savage Six, with Peter Parker stuck right in the middle (as usual).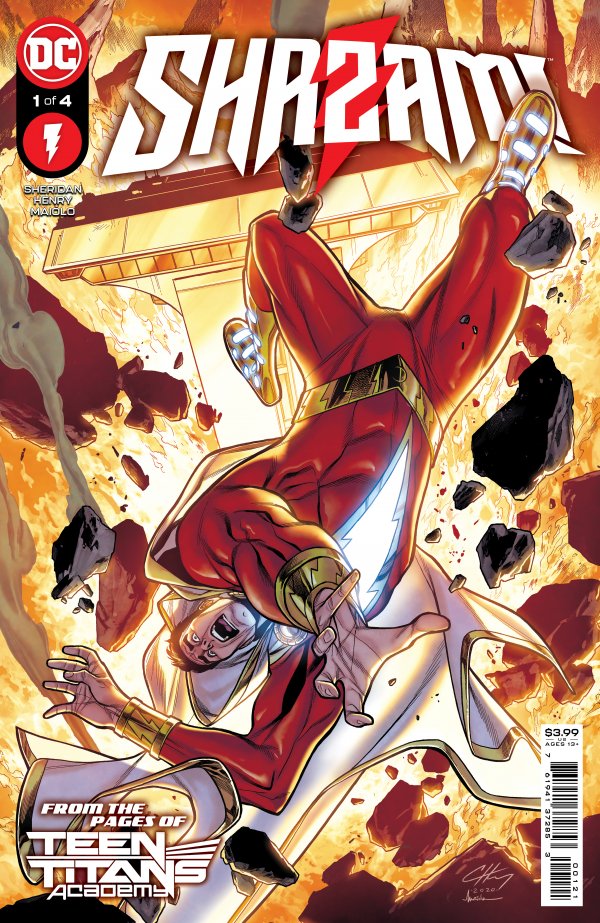 SHAZAM #1 - A four issue mini spinning out of Teen Titans Academy as Billy Batson goes on a quest to find the source of issues with the power of Shazam. Tim Sheridan & Clayton Henry are on the case!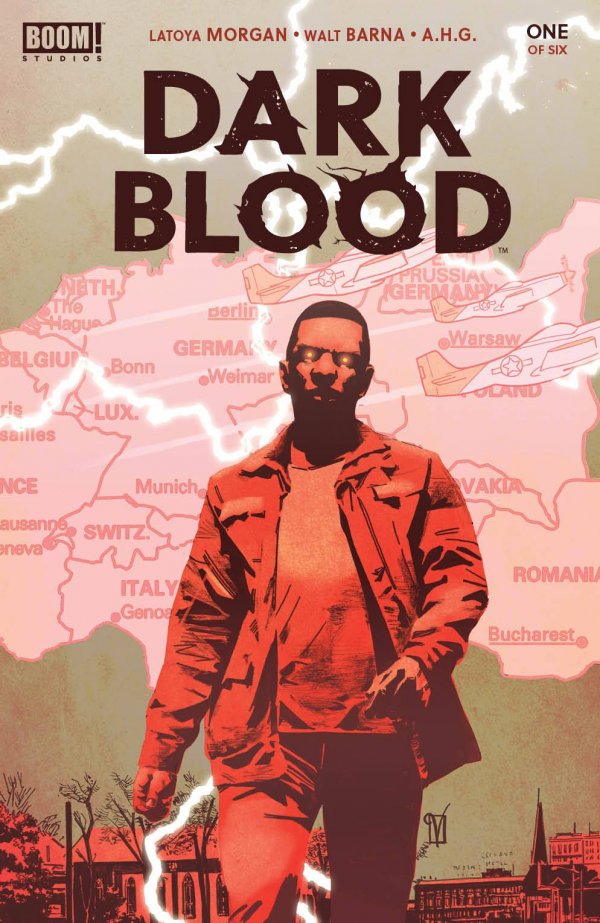 DARK BLOOD #1 - LaToya Morgan and artist Walt Barna tell the story of Avery Aldridge, a young black WWII veteran living in Alabama in 1955. When he develops strange new abilities which seem to be increasing all the time, he quickly runs headlong into a system that will do all it can to keep him from possessing that kind of power. A superhero story with something to say.
And that's it for this week! See you next time!
Andrew.