Posted by Andrew on 20th Feb 2021
Hello!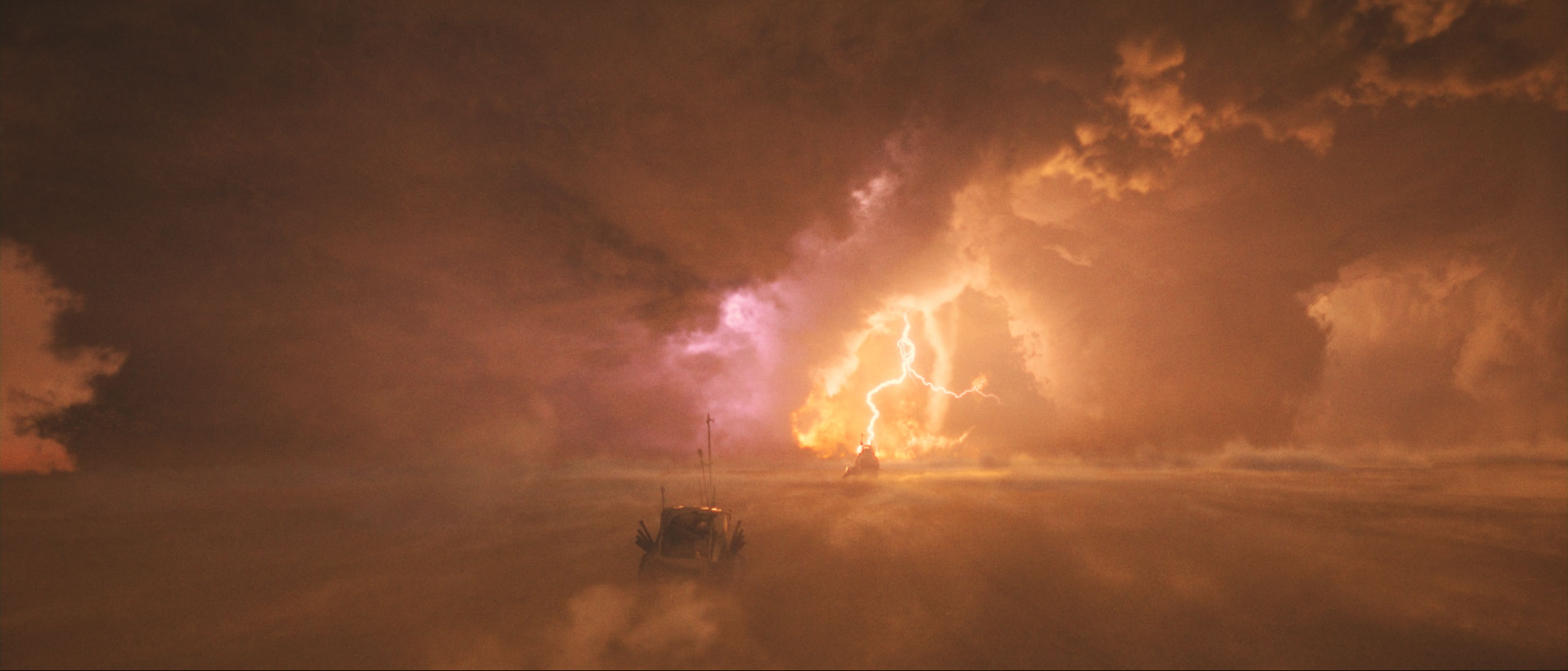 The Road Ahead
So by the time we get this week's comics we'll have a clearer idea of what the road ahead looks like with regard to reopening, so hopefully we'll have some positive news on that front next week. In the meantime mail orders and click and collect will continue, so let us know if you'd like to arrange either.
It's a beautiful morning as I write this today, with sun streaming in through the window. It brims with the promise of Spring, a fresh sense of optimism, and the desperate need to clean our front windows. Let's talk comics!

HIGHLIGHTS THIS WEEK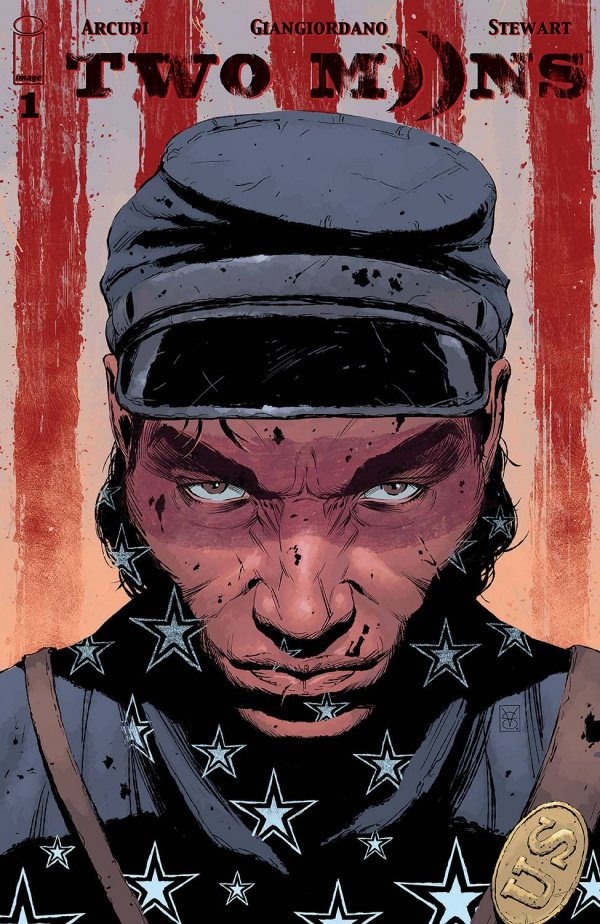 TWO MOONS #1 - A new ongoing horror series by John Arcudi & Valerio Giangiordano. Set in the US Civil War, a young Pawnee man fighting for the Union begins to have visions of a horror that lies beneath the surface of the conflict. Arcudi is always reliable with this kind of story, and talks a lot about infusing it with the Native American history of the time, which is often overlooked. Italian artist Giangiordano has a lush style which draws on the likes of Jorge Zaffino and Alberto Breccia for inspiration. Looks like a good read.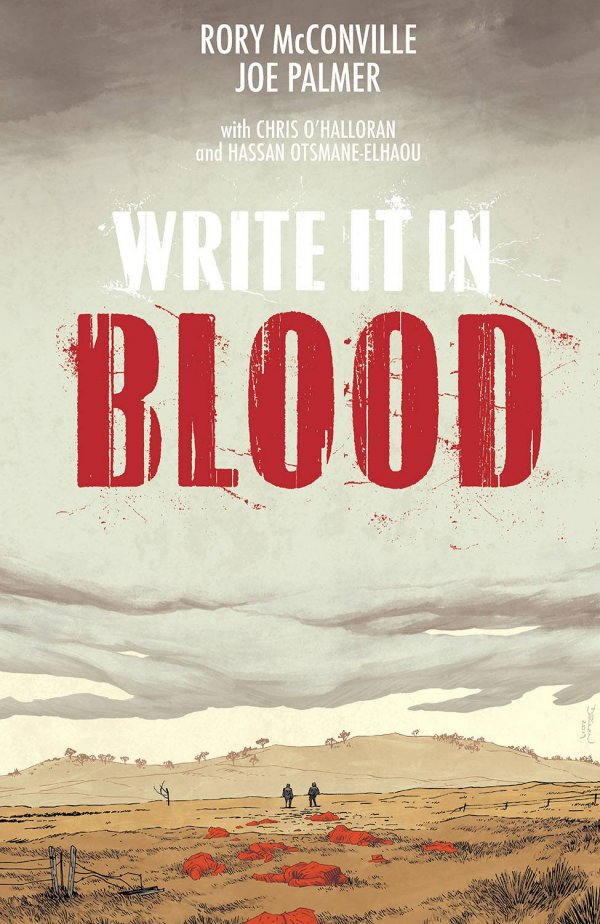 WRITE IT IN BLOOD TP - An original graphic novel which tells the story of two hitmen who, on the verge retirement, have one last simple delivery job go wrong. Their package is infamous gangster Little Harkness, and they quickly find themselves embroiled in a gang war where even their own side want to see them dead thanks to the indiscretions of one of the pair. A great little crime book, with generous helpings of humour and violence.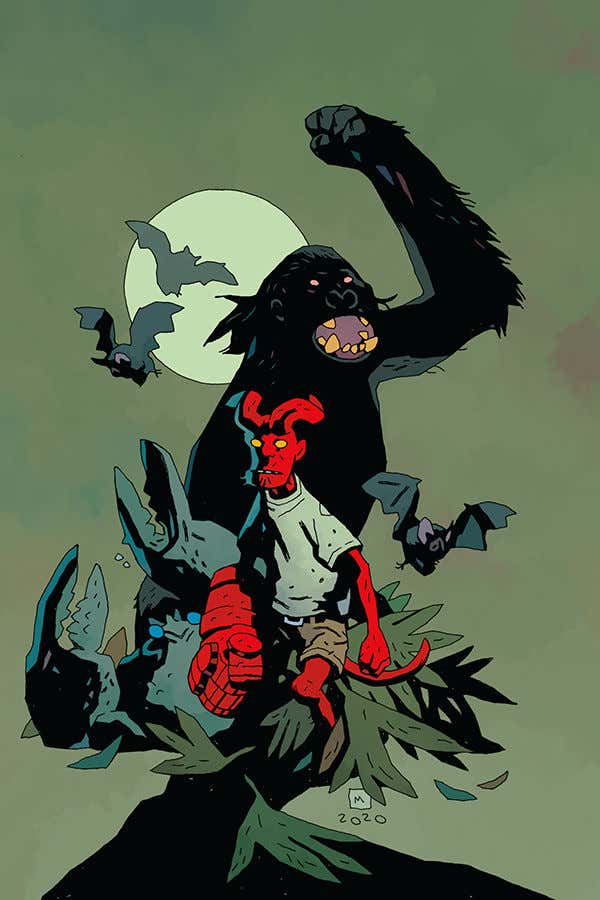 YOUNG HELLBOY THE HIDDEN LAND #1 - A four-issue mini that goes back to Hellboy's earliest days in 1947. Writers Mike Mignola &Tom Sniegoski team up with artist Craig Rousseau for an adventure story which sees Hellboy and Professor Bruttenholm stranded on an island filled with monstrous menaces. It's a throwback to Mysterious Island-style adventures of old, and looks like a barrel of fun.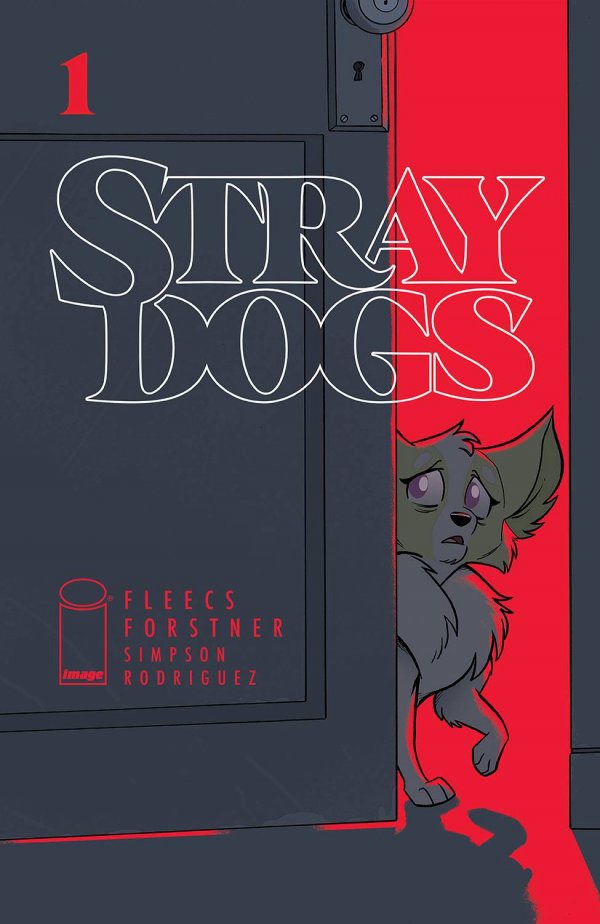 STRAY DOGS #1 - Here's an odd one: an anthropomorphic dog story done in a Don Bluth style that's billed as "Lady and the Tramp meets Silence of the Lambs". A pampered dog wakes in a strange house filled with unknown dogs, and she knows something terrible has happened but just can't remember what, or where her owner has gone.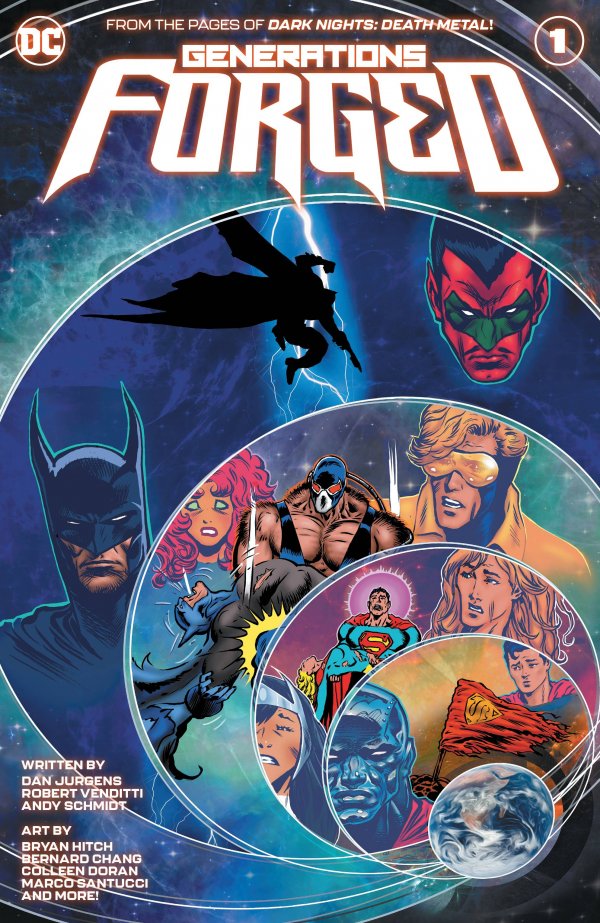 GENERATIONS FORGED #1 - The wrap-up to the story begun in Generations Shattered. The multiversal team of 1939 Batman, Kamandi, Superboy, Steel, Starfire, Sinestro, Booster Gold, and Dr. Light try to save existence as we know it, courtesy of Dan Jurgens, Robert Venditti, Andy Schmidt, Paul Pelletier, Bernard Chang and Mike Perkins.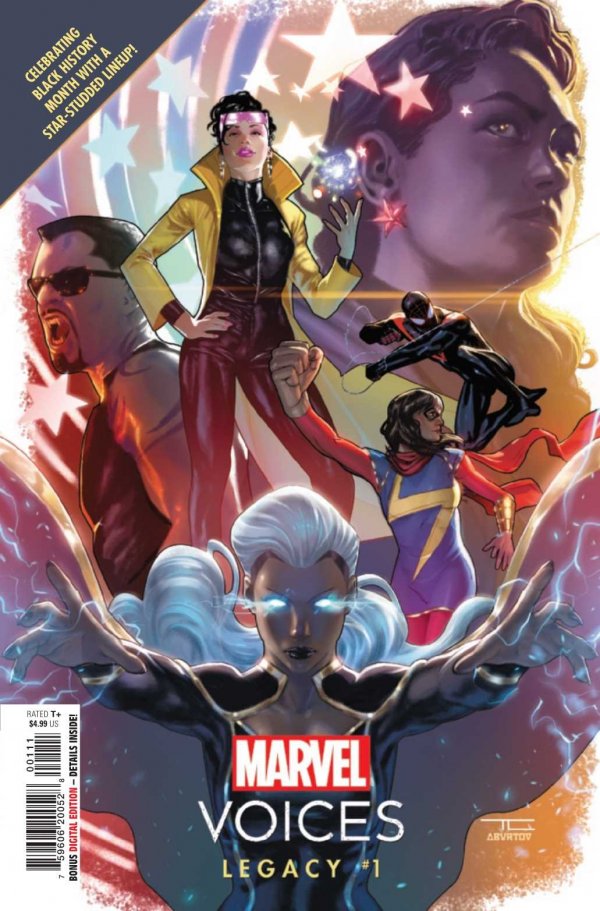 MARVELS VOICES LEGACY #1 - The Marvel Voices series continues, showcasing the talent of diverse creators telling stories of Marvel's POC heroes. This issue marks Black History Month, with Black Panther, Storm, Blade, Falcon, Ironheart, Luke Cage, Spectrum and more getting the spotlight.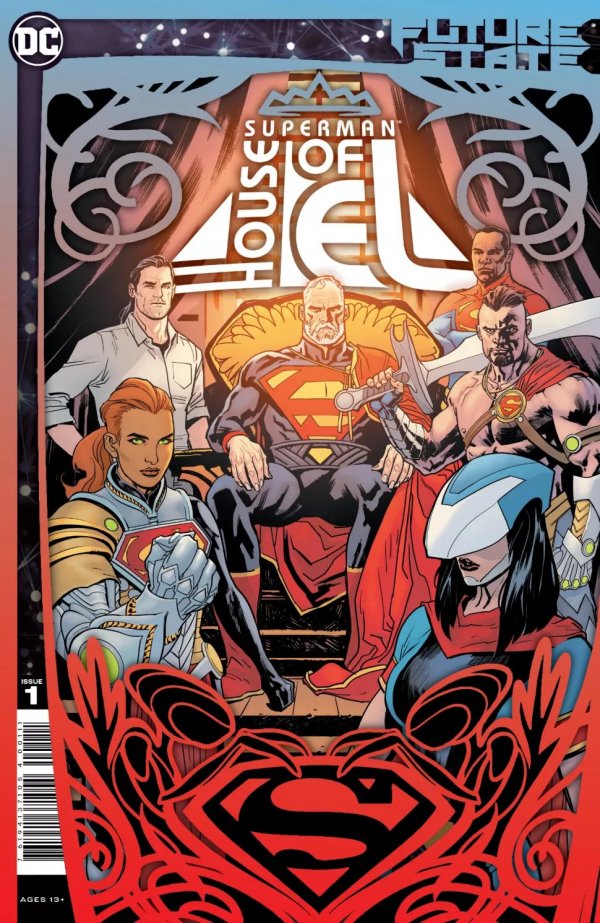 FUTURE STATE HOUSE OF EL #1 - We jump hundreds of years into the future in this Future State title by Phillip Kennedy Johnson & Scott Godlewski. Clark Kent still lives, the head of a family lineage of heroes, including Rowan Kent, the new Superman of Earth, and his twin sister Ronan, a Blue Lantern. This one-shot introduces us to the whole clan!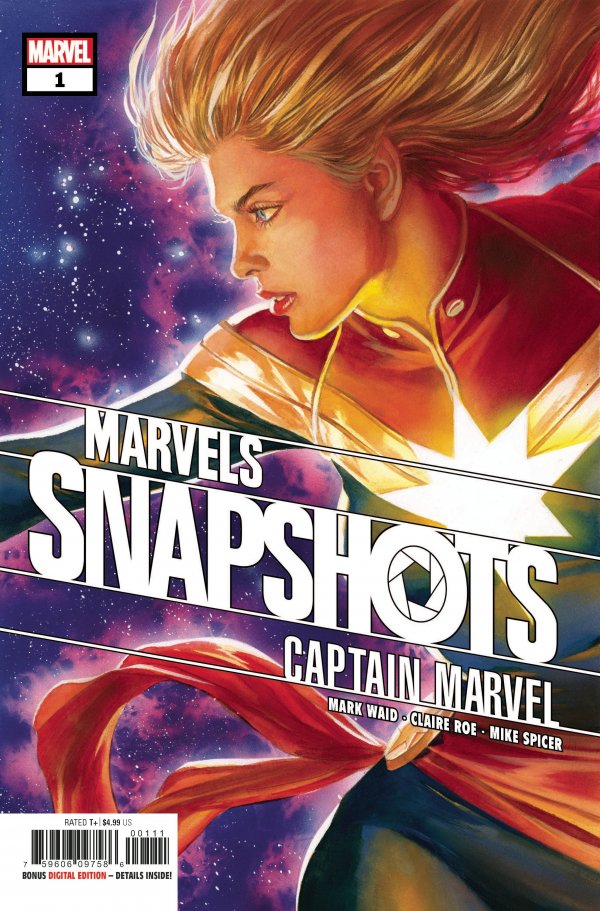 CAPTAIN MARVEL MARVELS SNAPSHOTS #1 - The last of the Marvels Snapshots, this by Mark Waid and Claire Roe. A young woman, struggling with her mental health, is inspired when she witnesses a battle involving the Avengers. But is there a lesson to be learned by one of Marvel's mightiest heroes from a teenage girl? Spoilers: probably, otherwise marketing wouldn't ask the question, right?
And that's that! Had some gloomy cloud roll in. Still, at least I don't have to think about the windows now...
Ciao!

Andrew.