Posted by Andrew on 23rd Jan 2023
Hello!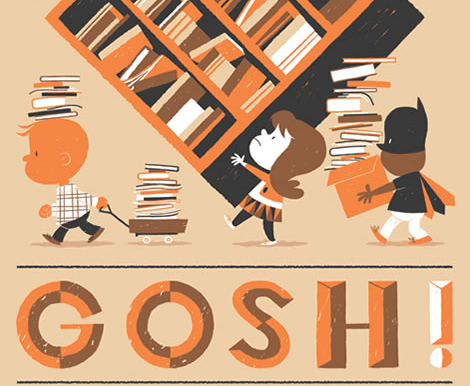 Not much going on this week, so I guess it's time to give a push to our February sale! It'll be two weeks of heavily reduced graphic novels on our signing table and back issues in our downstairs bins (not wall stock this year, sorry) starting from Wednesday 1st February. Seriously, we're talking anything from £2 softcovers to £10 hardcovers. In-store only, first come first served, and no reservations. See you then!
It's a little light on the new stuff this week, but some proper goodies in there. And it's a Saga week, so that'll get you BKV fans out!
HIGHLIGHTS THIS WEEK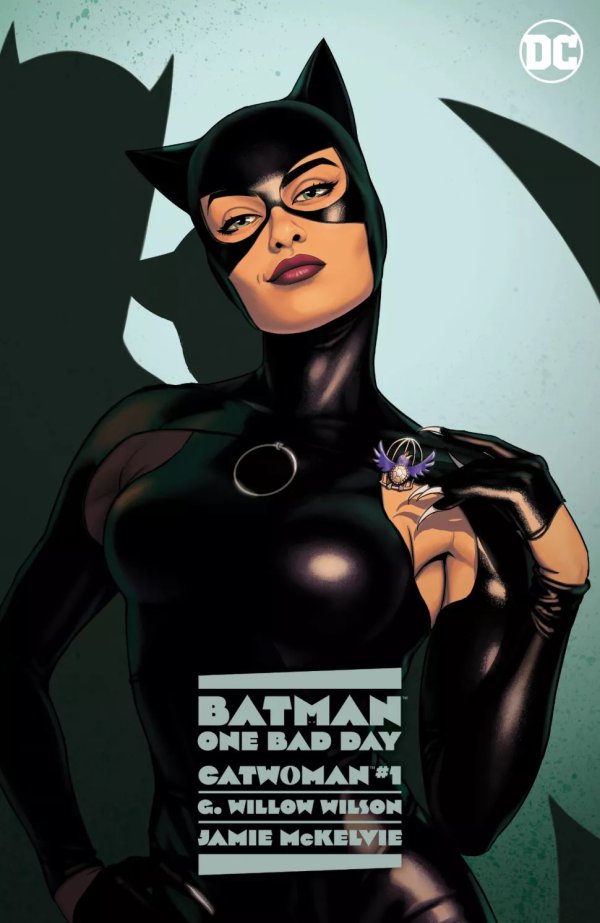 BATMAN ONE BAD DAY CATWOMAN #1 - The One Bad Day one-shots get to Selina Kyle, courtesy of Gosh faves G. Willow Wilson and Jamie McKelvie (doing his first full interiors in a little over three years). She's on the trail of an item from her past, with Batman hot on her heels. From the preview pages we've seen Jamie has poured a lot into this, so we're excited to get stuck in!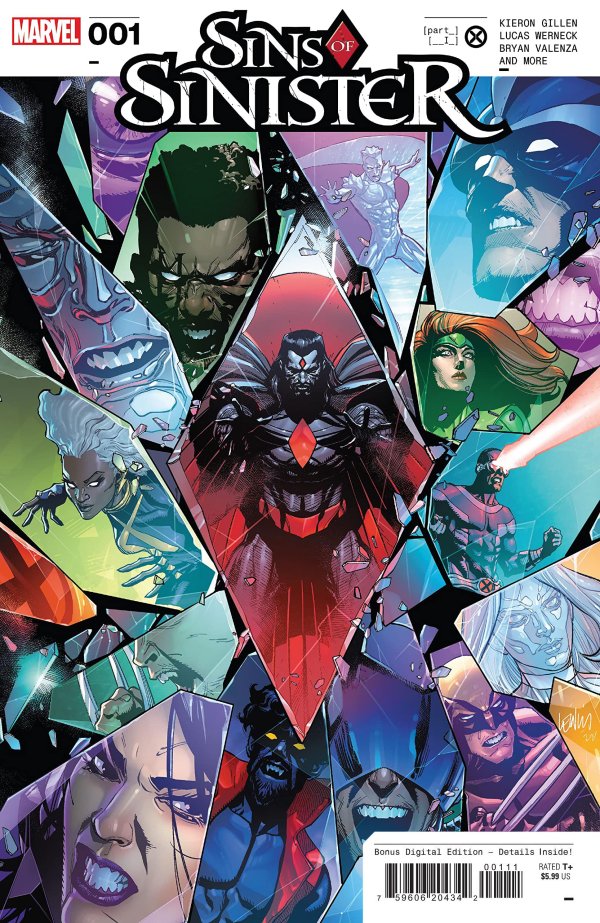 SINS OF SINISTER #1 - The culmination of Sinister's plans bring about some time-jumping shenanigans as this pleasantly-sized X-event kicks off, transforming several titles for 3-issue runs in the classic Age of Apocalypse style. In short: X-Men Red becomes Storm & the Brotherhood of Mutants, Legion of X becomes Nightcrawlers, and Immortal X-Men becomes Immoral X-Men, all bookended by two one-shots. Each issue of the minis goes from 10 to 100 to 1000 years into the future respectively. Gillen is clearly having fun with co-conspirators Al Ewing and Si Spurrier, and I reckon we probably will too.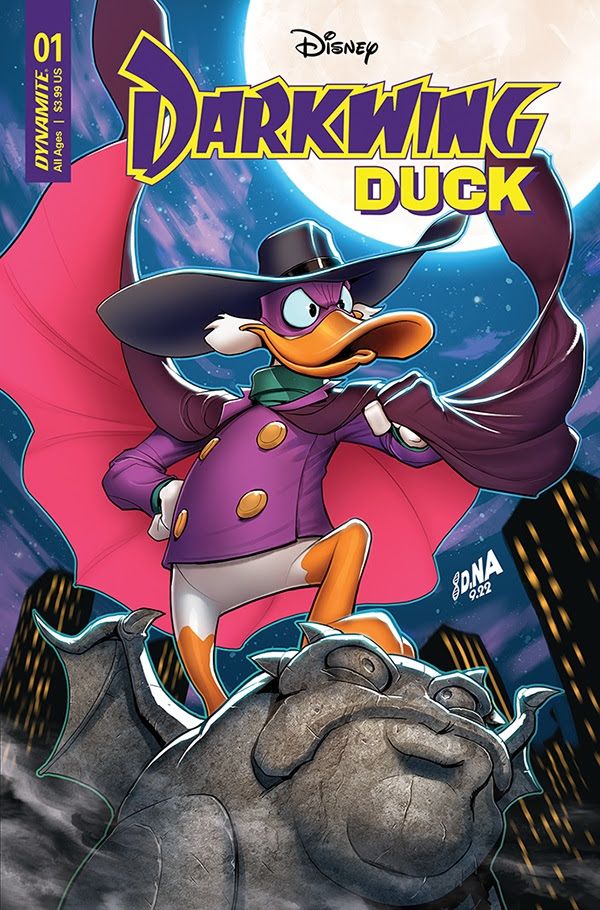 DARKWING DUCK #1 - I don't know what to tell you, really. It's Darkwing Duck! A bit of a licensing coup for Dynamite, as Amanda Deibert and Carlo Lauro tell the continuing adventures of Drake Mallard, aka Darkwing Duck, the much loved Batman pastiche from the early 90s.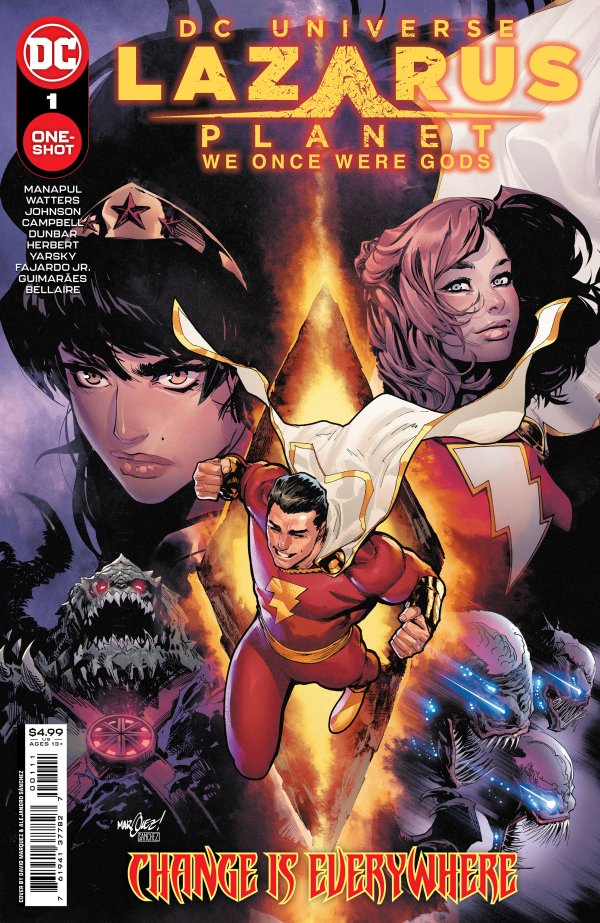 LAZARUS PLANET WE WERE ONCE GODS #1 - Another Lazarus Planet one-shot touring around the DCU looking at what the Lazarus Volcano has unleashed, changing old heroes and villains and creating new ones. This time we go to the Trench, Themyscira and the Rock of Eternity, and check in on the Martian Manhunter.
And that tiny lot is all I have for you this week! See ya!
Andrew.