Posted by Greg on 29th Mar 2022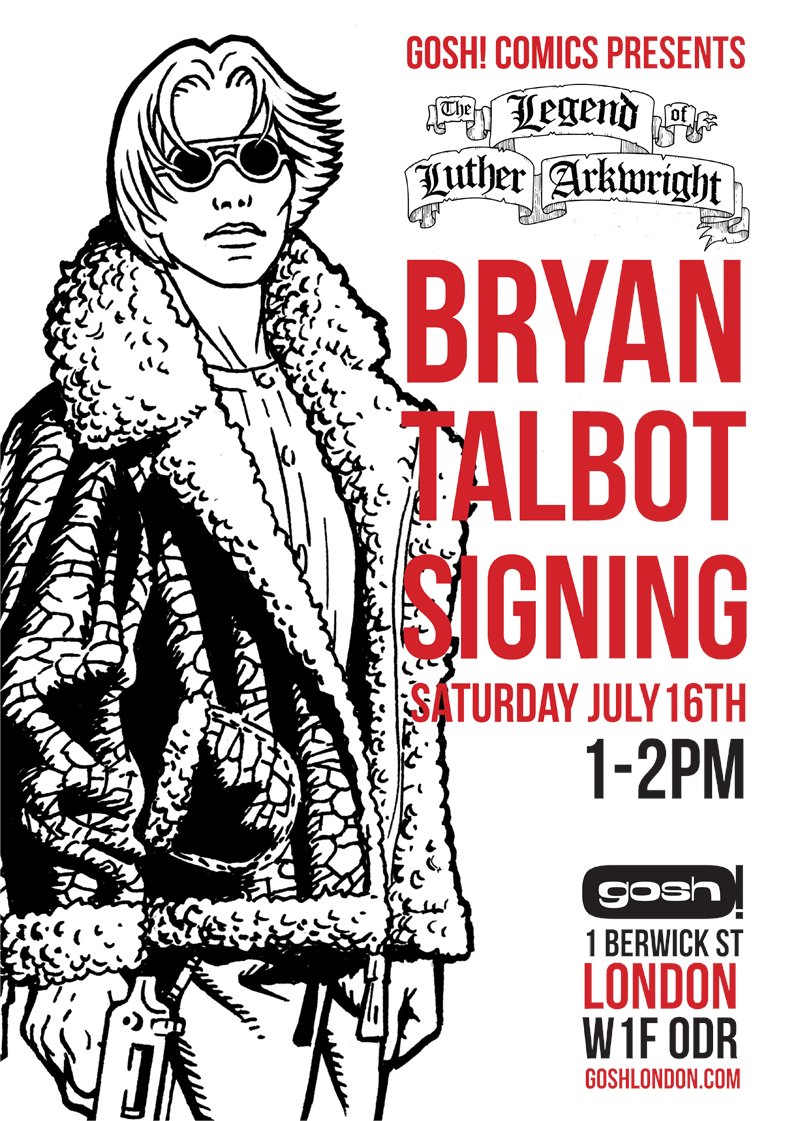 We're incredibly pleased to announce that to celebrate this year's release of The Legend of Luther Arkwright we're hosting a signing with the creator himself, Bryan Talbot! Between 1 and 2PM on July 16th, Bryan will be in store signing copies of the new book and answering any questions you might have about the series!
The influence that the original series of The Adventures of Luther Arkwright has had on comics cannot be understated! Not only did Arkwright mark the introduction to the world of one of England's most singular and important voices in the graphic medium, Bryan Talbot, but it also helped to push forward what was thought to be achieveable in the format. Arkwright spans dimensions, time periods and genre, mixing historical accuracy with surreality and fantasy trappings, traits taken for granted now (and make Talbot's work so insantly identifiable!) but revolutionary at it's first release.
Talbot continued the series in 1999 with Dark House, putting out Heart of Empire (on CD ROM too!), but this year's The Legend of Luther Arkwright marks the return of the character after twenty years!
"Set fifty years later, The Legend of Luther Arkwright is another stand-alone story. While still maintaining total continuity with the Arkwright mythos, it is a different kind of adult adventure. Pursued across multiple historically divergent parallel worlds, both utopian and dystopian, and facing a far superior adversary, Arkwright battles to save humanity from mass destruction; his only edge is his experience and force of will."
As always, we'll have a variety of Bryan's works available for sale, including last years collection of Granville (and maybe one or two book bookplates). If you can't make it but want to ensure you get a copy of something signed, feel free to contact us and we'll see what we can do. Pre-order your copy of The Legend of Luther Arkwright on our website now!
If you'd like to register your interest and keep track of the event, head on over to the event page on our facebook.
With our recent communications, while mask-wearing is no longer compulsory, we do ask (where possible!) for you to continue wearing your masks and maintaing social distancing. We can't wait to see you!