Posted by Olive on 10th Jun 2021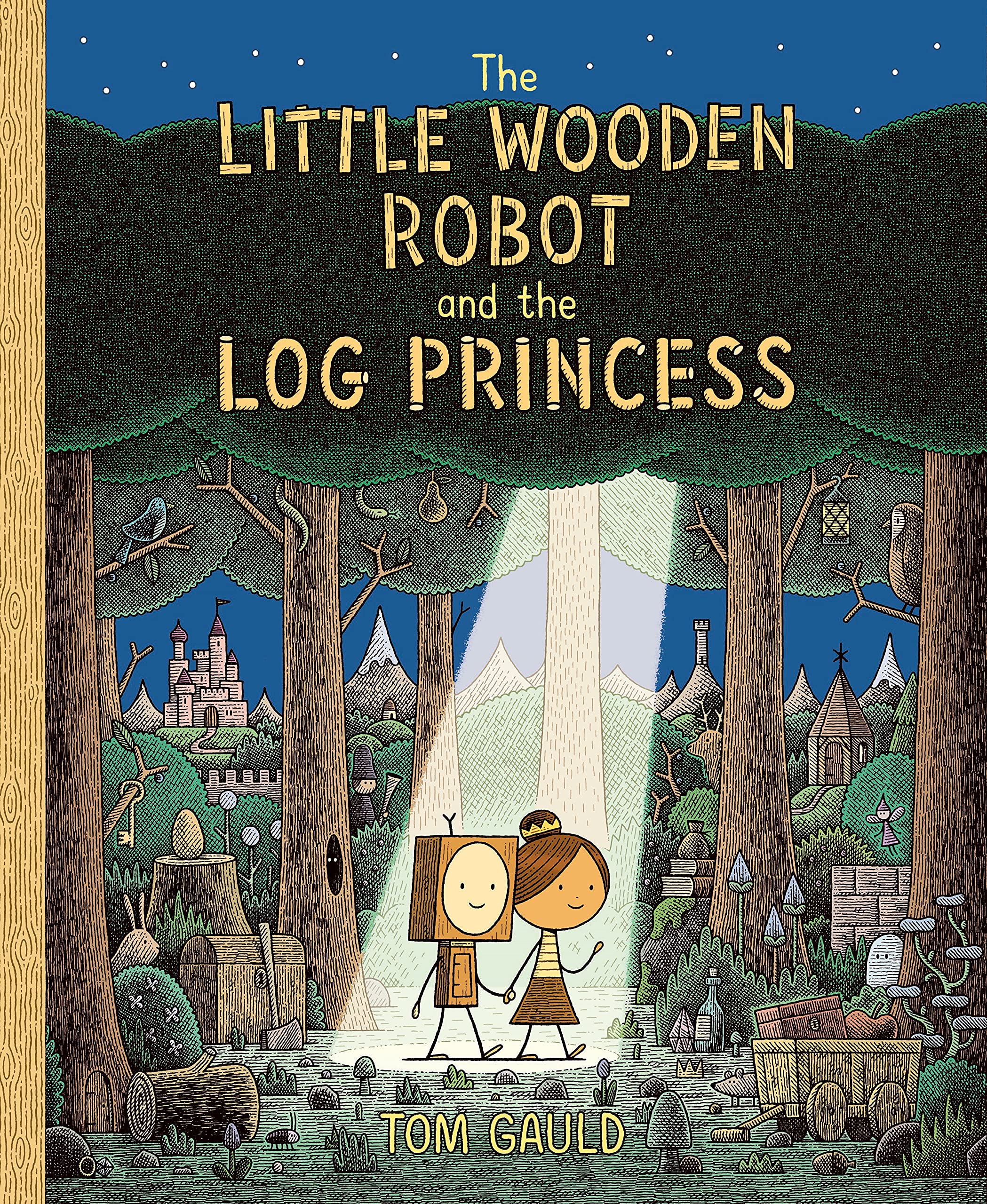 We're ecstatic to reveal our exclusive bookplate for comics superstar and all-round great guy Tom Gauld's upcoming picture book The Little Wooden Robot and the Log Princess from Templar.
If you've spent any amount of time on the internet, you've no doubt seen examples of Gauld's stellar cartooning. His work for The Guardian and New York Times has been collected into the best-selling You're All Just Jealous Of My Jetpack and Baking With Kafka, and cartoons for the New Scientist were released last year as Department of Mind-Blowing Theories, recently nominated for an Eisner Award. If you haven't yet delved into the under-stated, poignant and often funny worlds of Goliath or Mooncop, we cannot recommend them enough. Tom's works are all favourites of ours here at Gosh! and, we must assume, of anyone who's read them!
His first ever picture book, The Little Wooden Robot and the Log Princess is inspired by Tom's own bedtime stories for his daughters, following two separated siblings as they search for one another and a way home. He's a wooden robot and she's a princess-by-day and log-by-night. Together they must face a series of adventures, from mushrooms queens and goblins, to a very large log pile. This is surely a book that will demand to be re-read over and over.
We've done a number of collaborations with Tom, and we've put together something extra special for this one: a fold-out, die-cut bookplate designed and signed by Tom, limited to 300 copies. We hope you're as in love with this plate as we are!
The Little Wooden Robot and the Log Princess is out 2nd September for £12.99, and signed bookplate editions can be pre-ordered now through our website for mail order or in-store collection.