Posted by Will on 27th Aug 2022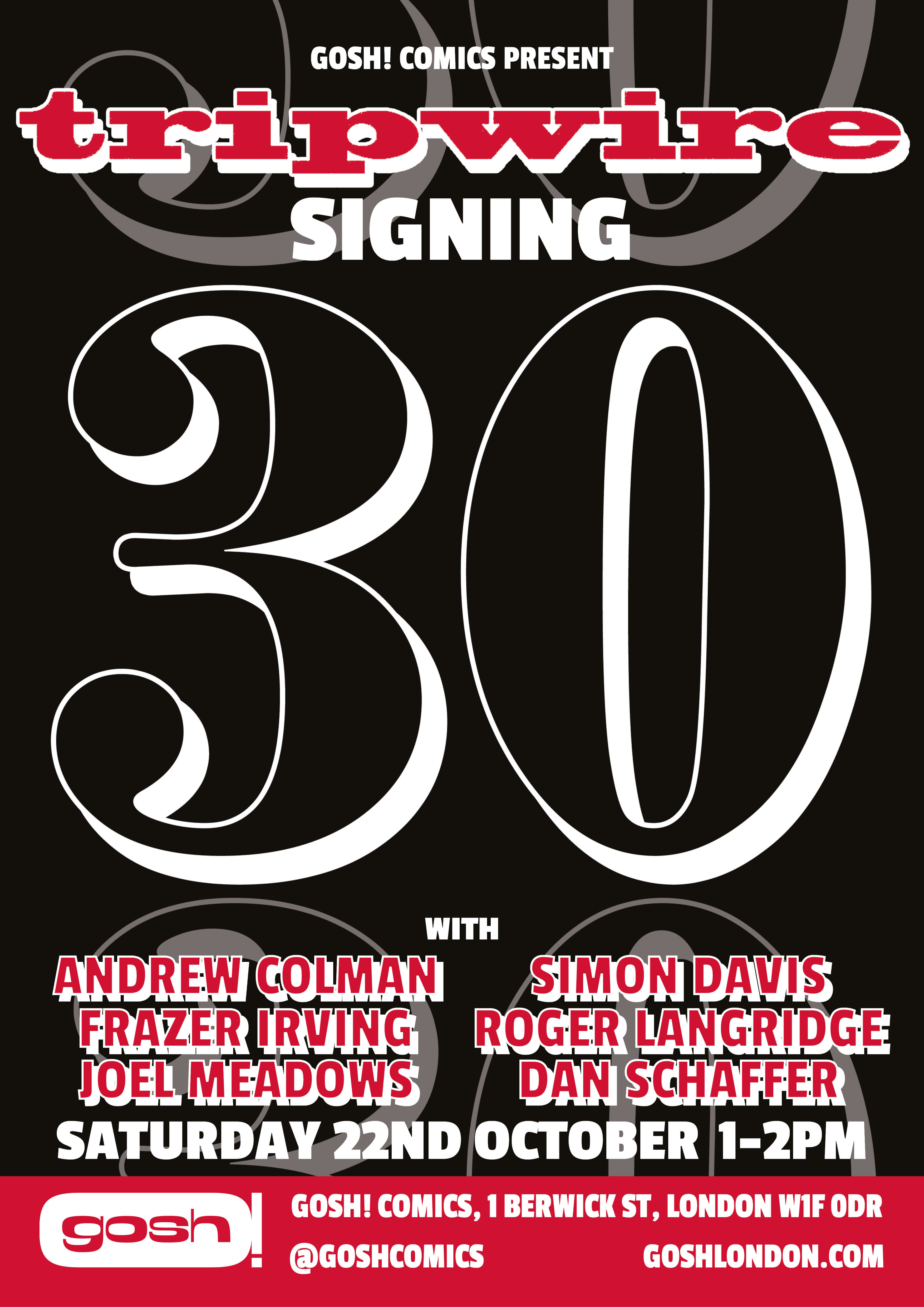 Tripwire celebrates it's 30th birthday this year and are releasing a special anniversary book with publisher Heavy Metal. To celebrate, we're hosting a jam-packed signing with special guests Andrew Colman, Simon Davis, Frazer Irving, Roger Langridge, Joel Meadows and Dan Schaffer on Saturday 22nd October, from 1-2pm.

Tripwire is a UK comics journalism magazine and website celebrating a wide range of topics within the medium and covering much more in the pop culture world. We are proud to be celebrating this momentous achievement with Tripwire and are lucky to be joined by some of the UK's comic superstars for this signing. Here's some words from the publisher:

"Tripwire 30th is a look back at thirty years of pre eminent comics and pop culture magazine and website Tripwire as well as a look at the last three decades of comics, film and TV . The book includes a selection of art peppered throughout by the likes of Drew (IndianaJones) Struzan, Jock (Batman, Mondo posters), legend Walter Simonson (Thor, Ragnarok) and many others as well as features looking at the comics, creators, characters and companies which have come to the fore since 1992."

Make sure you make it down to the shop on Saturday 22nd October, from 1-2pm, for a chance to meet our 6 incredible guests and grab yourself a signed copy of this anniversary book from Tripwire. Can't make it? You can order a signed copy on our webstore now.

Keep up to date with any news over on our Facebook event page.