Posted by Olive on 17th Jun 2021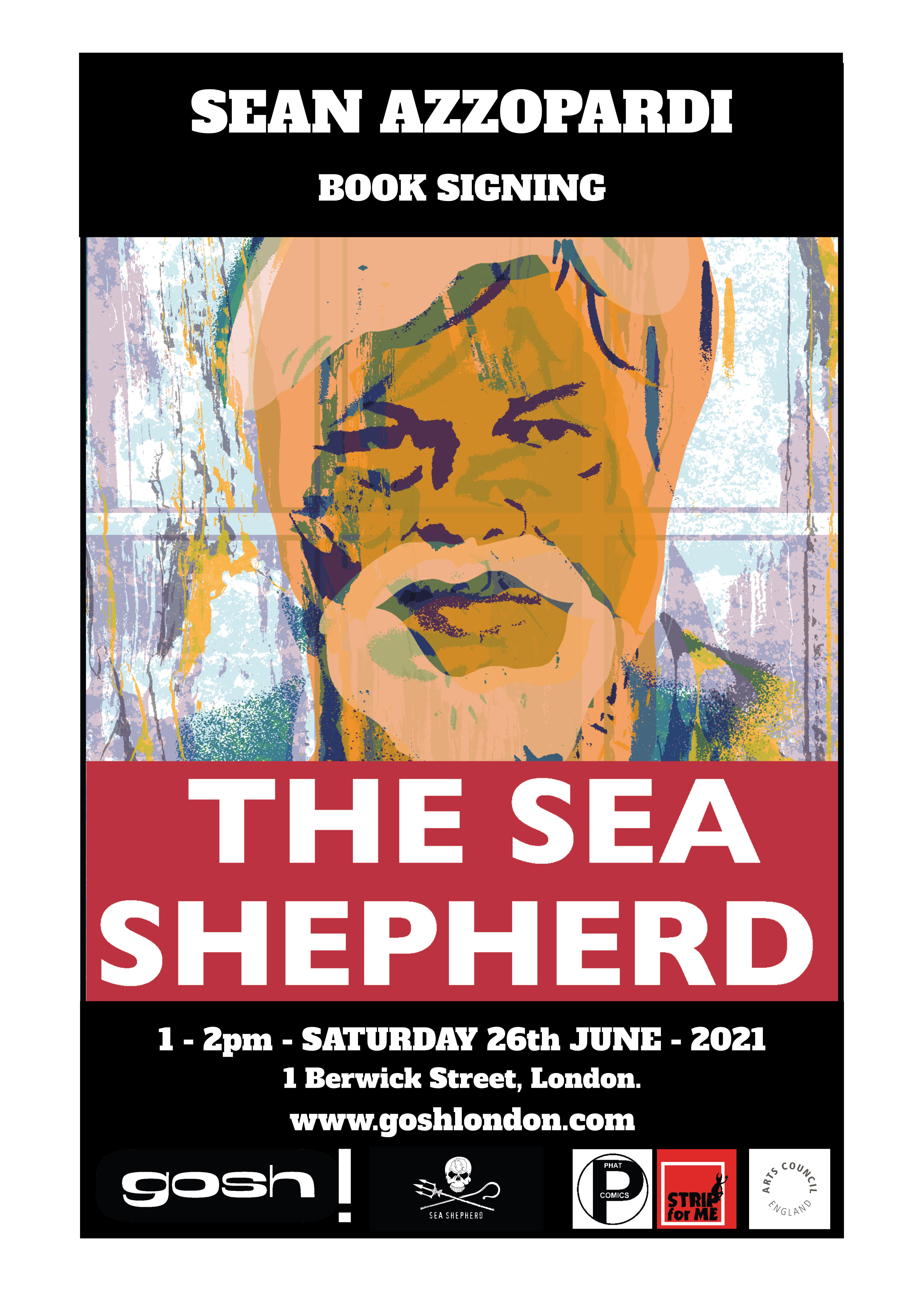 Join us on Saturday 26th June 1-2pm, when friend of Gosh! Sean Azzopardi will be here signing copies of his latest release, The Sea Shepherd!
We've been big supporters of Sean's autobiographical comics over the years. He's released numerous solo titles under his Phatcomics imprint, and done many collaborations with Douglas Noble, most recently with Black Leather. The Sea Shepherd is a branching out into biography, with a very contemporaneous topic that explores the history of the fight to protect the ocean, in a brutal, honest and thoughtful manner.
"The Sea Shepherd is a Graphic novel about the history of the Marine Conservation organisation, Sea Shepherd and their leader Paul Watson.
It charts the history of the organization and how they have been successful in defending marine wildlife in the face of action from governments and multinational interests keen on preserving profit at the expense of destroying the natural world."
For more info, read a review of The Sea Shepherd here on Broken Frontier.
This event will comply with government COVID and social distancing guidelines, which will be monitored up until the time. There is a chance of cancellation if guidelines change. Gosh! currently has a 13 customer limit and queuing for the event will take place outside the shop. Masks are mandatory inside the store.
For those who have medical issues or are shielding and cannot make the event, please get in touch to arrange for a signed copy to be held or mailed out to you.
We hope to see you on Saturday 26th June, 1-2pm. If you're unable to make the event, signed copies of The Sea Shepherd are available to pre-order on our website now.