Posted by Andrew on 9th May 2022
Hello!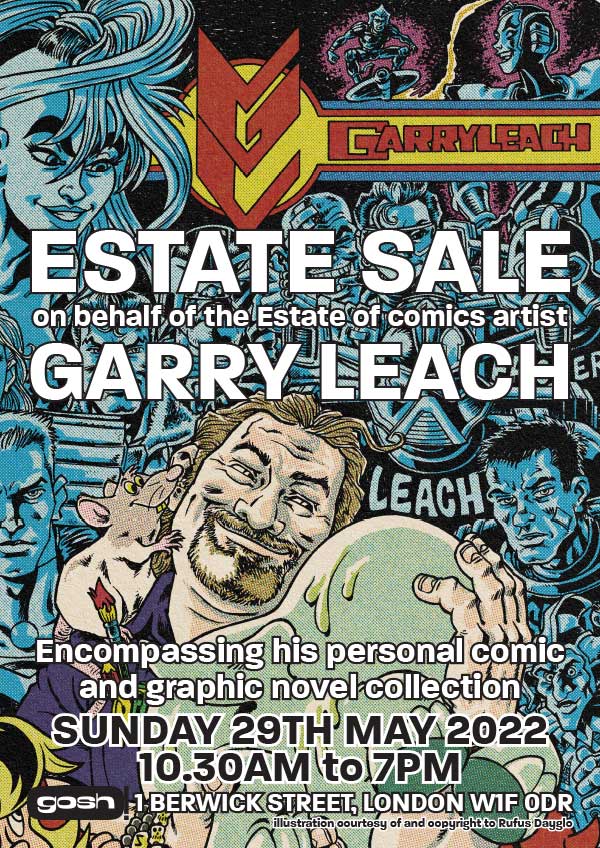 In case you missed it this past week, we announced that on Sunday the 29th May we will be holding an estate sale for the personal collection of Garry Leach. Garry passed away unexpectedly in late March, and will be greatly missed by all of those whose lives he touched with his warmth and generosity. Working with his estate, we have arranged a special one-day sale of his personal collection of books and comics from 10.30am - 7.00pm, and we're hoping to raise as much money for his estate as possible. You can find all the details here.
Free Comic Book Day happened over the weekend, and despite having to cancel Kieron Gillen's signing due to a positive covid test (get well soon Kieron!), it was a wonderful day. The kids table was buzzing, thousands of comics were given away, and there was a sense of FCBD returning to something like what it was in the pre-pandemic era. Hopefully next year it'll be even moreso!
And lastly, just a reminder that from this week, we are returning to our normal opening hours of 10.30am - 7.00pm, seven days a week!
Good sized week, so let's get to it, shall we?
HIGHLIGHTS THIS WEEK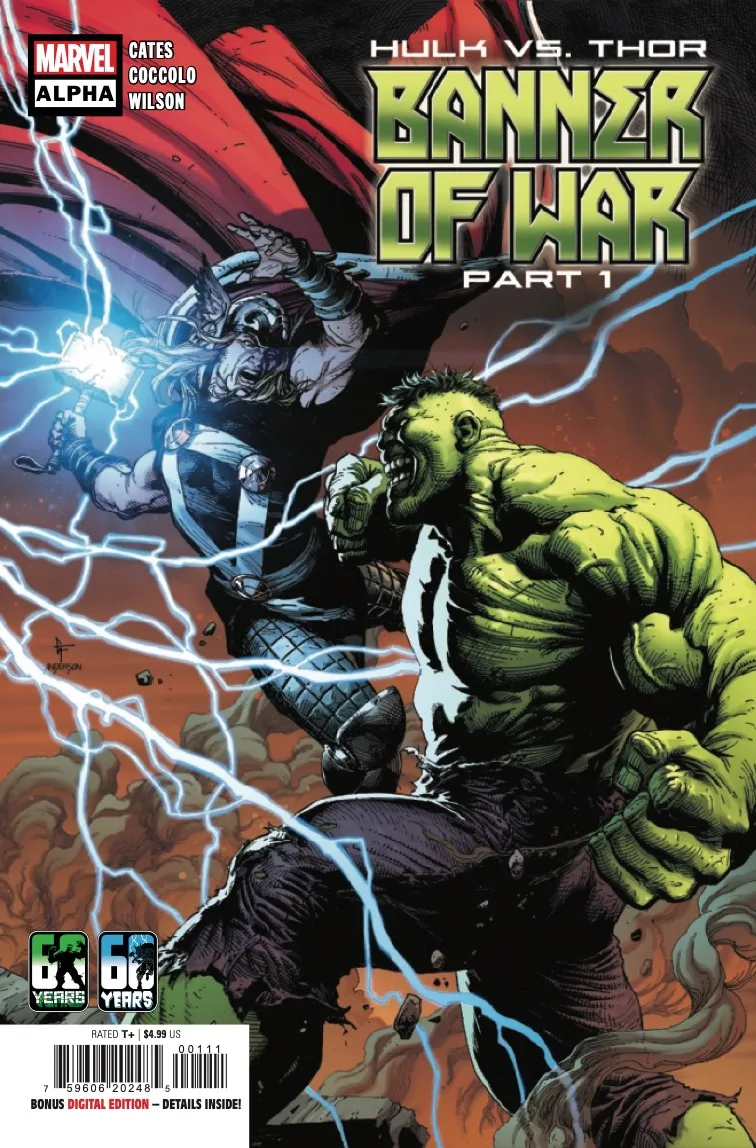 HULK VS THOR BANNER OF WAR #1 - Donny Cates and Martin Coccolo kick off a 5 part mini-event for Thor and Hulk to celebrate their joint 60th birthday! From here the story runs through the next two issues of both Hulk and Thor, and as both are written by Cates, you can expect this to be a happily consistent run of comics, with proper continuity payoffs for both. The setup? Well, it's a considered reflection on the nature of the dua---FIGHT FIGHT FIGHT!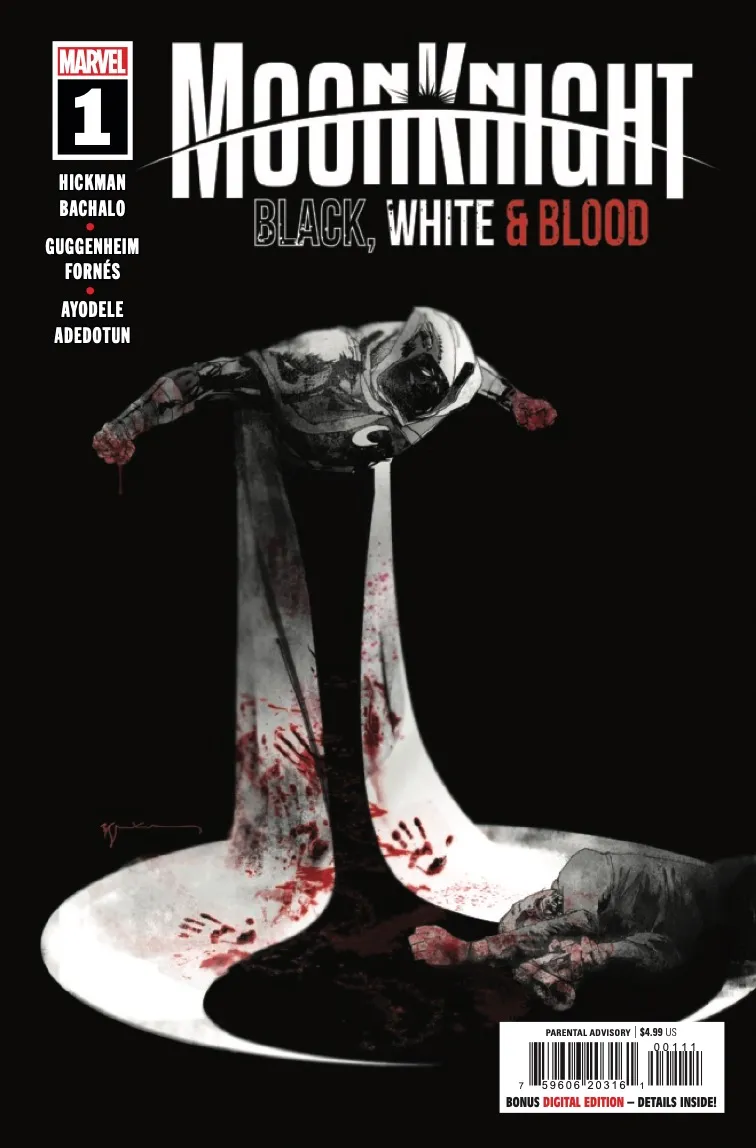 MOON KNIGHT BLACK WHITE & BLOOD #1 - While we've seen a lot of these Black White & Blood minis from Marvel now, this is certainly the strongest issue we've seen so far, with Moony riding high on the recent Disney+ series. Not only does it lead off with a Jonathan Hickman & Chris Bachalo story, but the Marc Guggenheim tale is drawn by current Gosh fave (and illustrator of those cool window shades variants) Jorge Fornés. Plus there's a story guest starring Spidey by the acclaimed Nigerian creative team of Murewa Ayodele and Dotun Akande!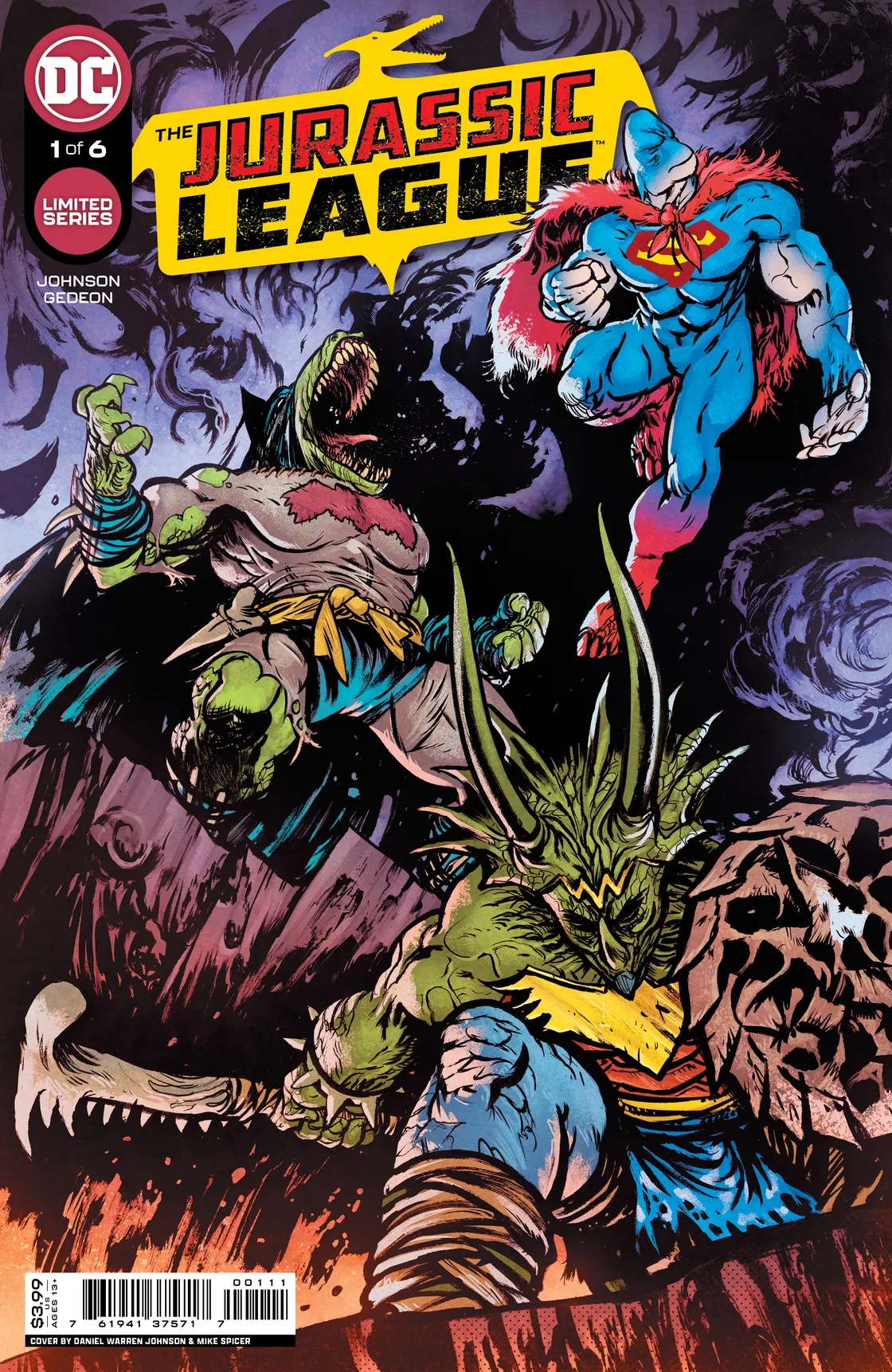 JURASSIC LEAGUE #1 - No magic macguffin! No forced transformation tale! This is simply anthropomorphized, super-powered dinosaurs forming a team to save prehistoric Earth, and I am totally there for that lunacy. I'm not going to lie, the fact that this is written but not drawn by Adam Warren Johnson is a disappointment to me, but that's not being entirely fair to artist Juan Gedeon, who looks to have done a terrific job with it. I've put this third here because I appreciate it's not for everybody, but honestly this is my most anticipated book this week.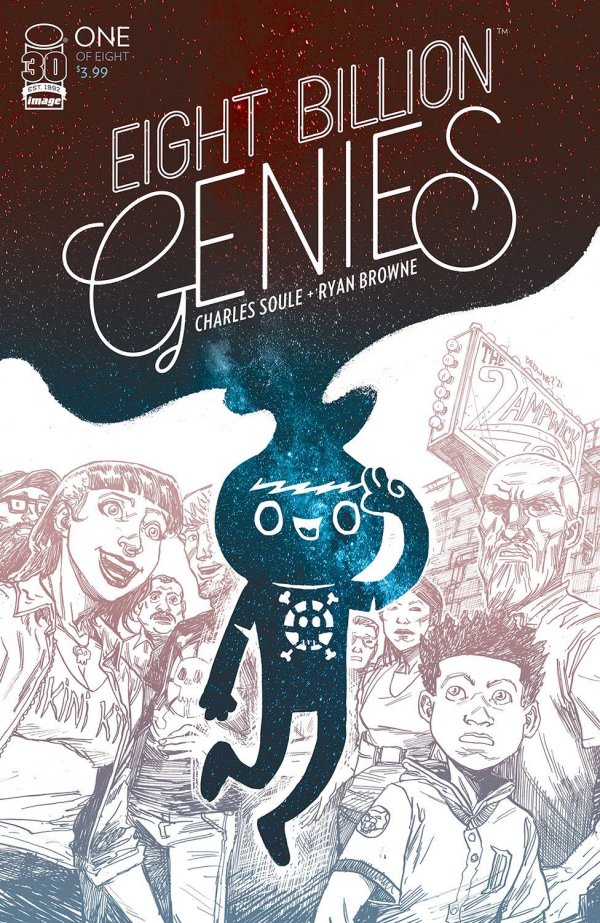 EIGHT BILLION GENIES #1 - Charles Soule and Ryan Browne, the team behind Curse Words, launch an all-new 8-issue mini. Everyone on Earth gets a genie at the same time, a genie who will grant just one wish. I'm sure that will work out well when 8 billion people get whatever they want.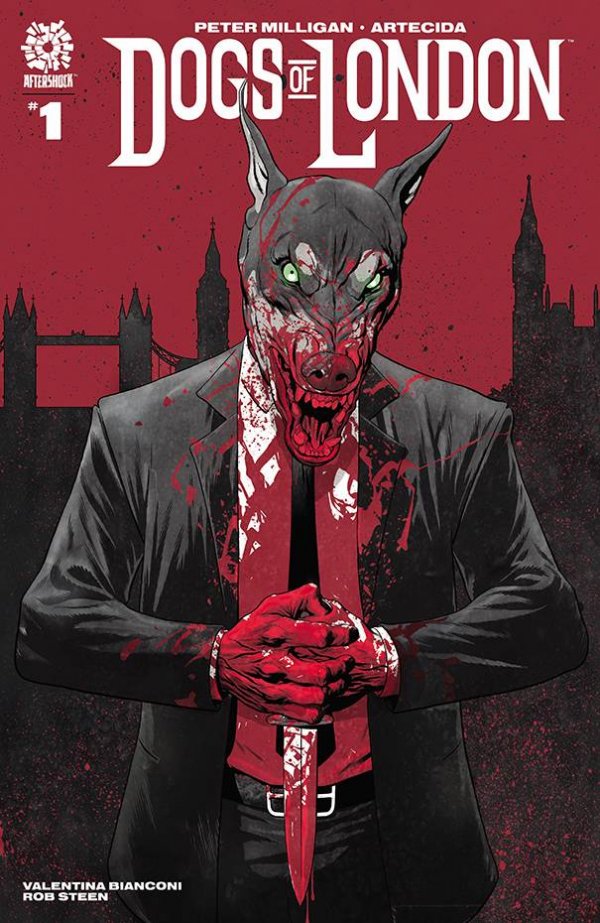 DOGS OF LONDON #1 - A brand new London crime series by Peter Milligan and Artecida, set in the present day and also the swinging 60's heyday of gangland London. The past catches up with two ex-members of The Dogs, one of the city's most feared gangs from the 60s. Milligan hits more than misses again these days, and this is looking like a solid little gangster comic.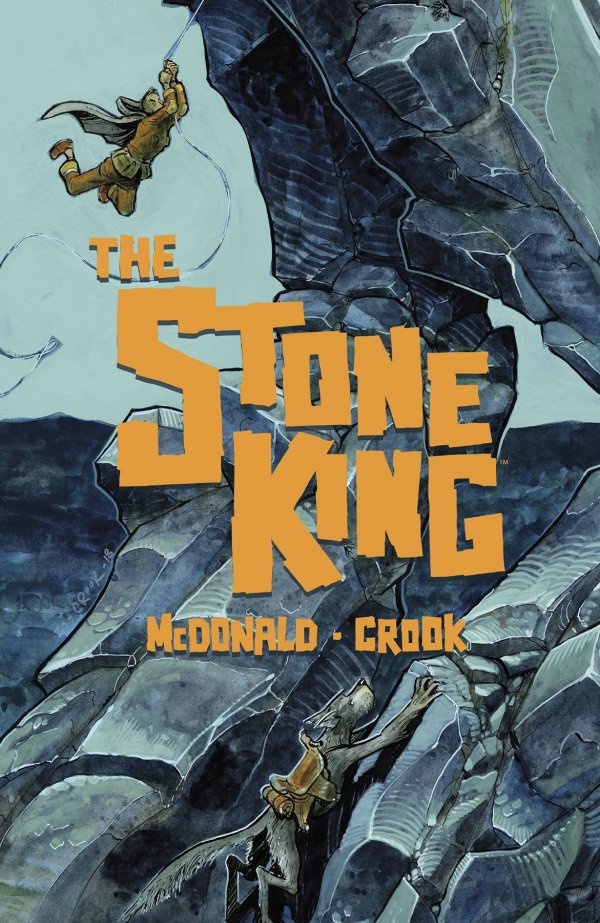 STONE KING GN - Originally a Comixology original, this fantasy series by Kel McDonald and the always amazing Tyler Crook is now collected into the first in a series of GNs. A young thief trying to prove herself bites off more than she can chew, putting the entire city in danger. It's up to her to put it right!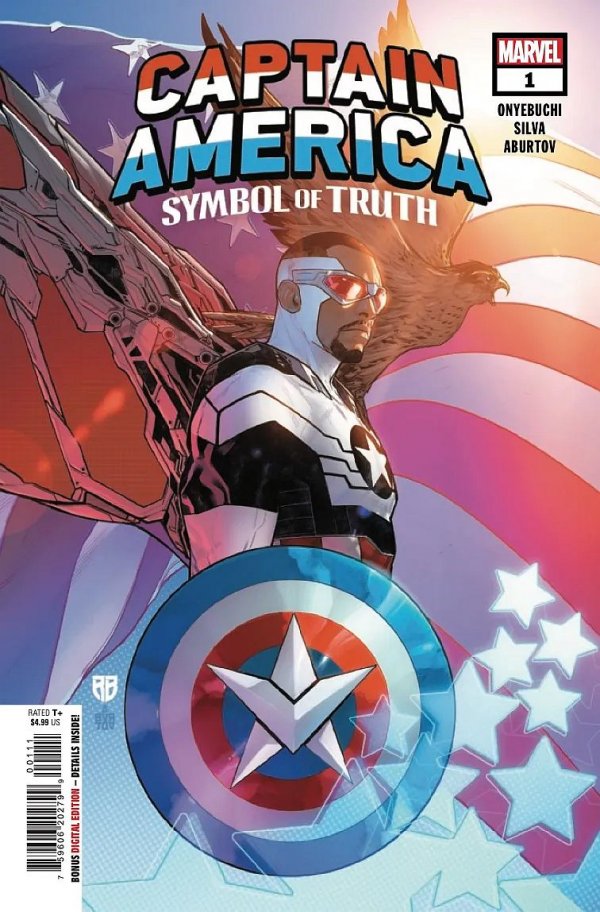 CAPTAIN AMERICA SYMBOL OF TRUTH #1 - Sam Wilson has donned the cowl of Captain America once again, courtesy of Tochi Onyebuchi & R.B. Silva. Following a lead from Misty Knight, Sam uncovers a plot connected to the history of Captain America that leads him to the kingdom of Wakanda.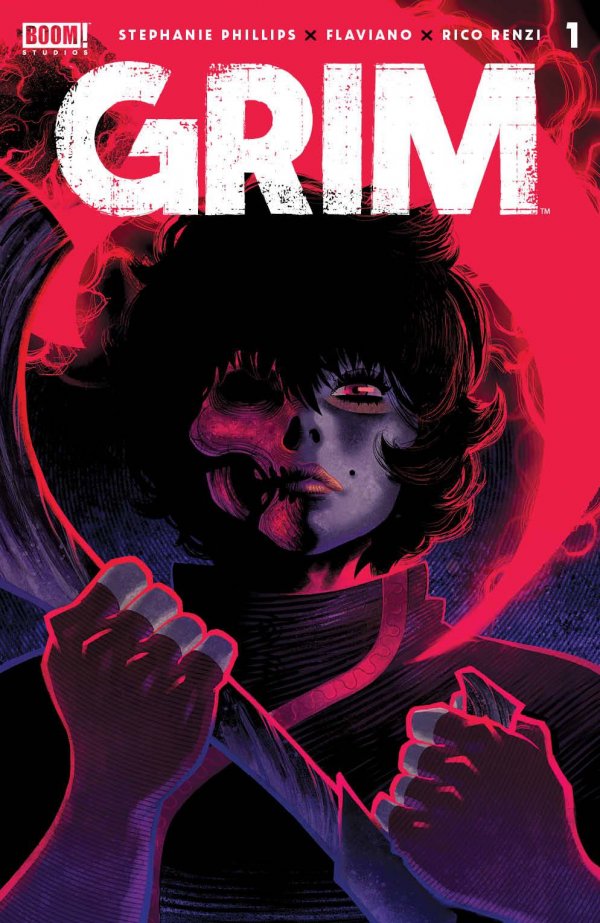 GRIM #1 - A young woman dies and comes back as a Reaper, harvesting the souls of the recently deceased. But unlike other Reapers, she has no knowledge of how she died. So begins this new supernatural mystery series by Stephanie Phillips and Flaviano that has sold out at the publisher before it's even hit the shelves.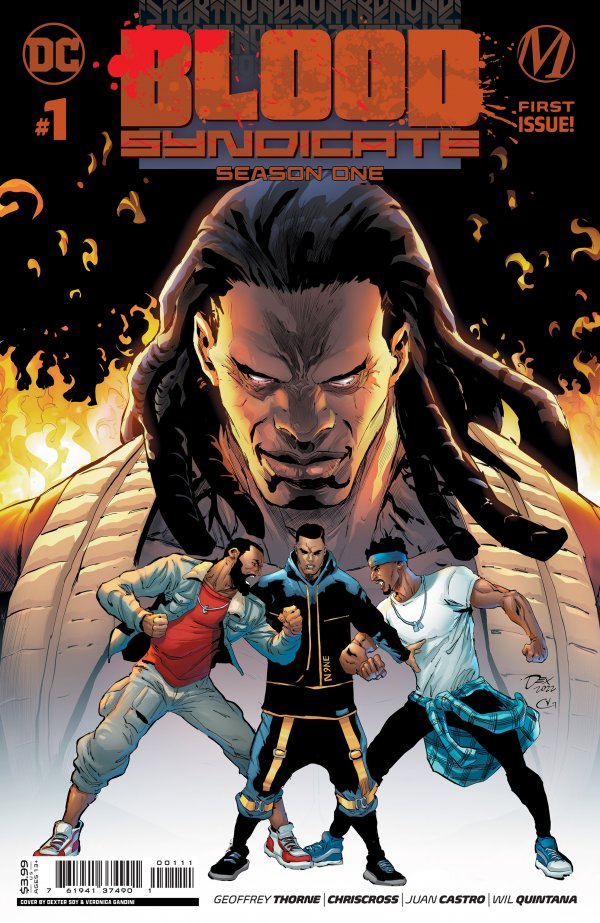 BLOOD SYNDICATE SEASON ONE #1 - Geoffrey Thorne and original Blood Syndicate artist Chriscross reimagine the classic Milestone title for the rebooted Dakotaverse. Returning from tours in Afghanistan, Wise Son and Tech-9 are cleaning up the streets of Paris Island, getting into the places that the capes can't or won't reach.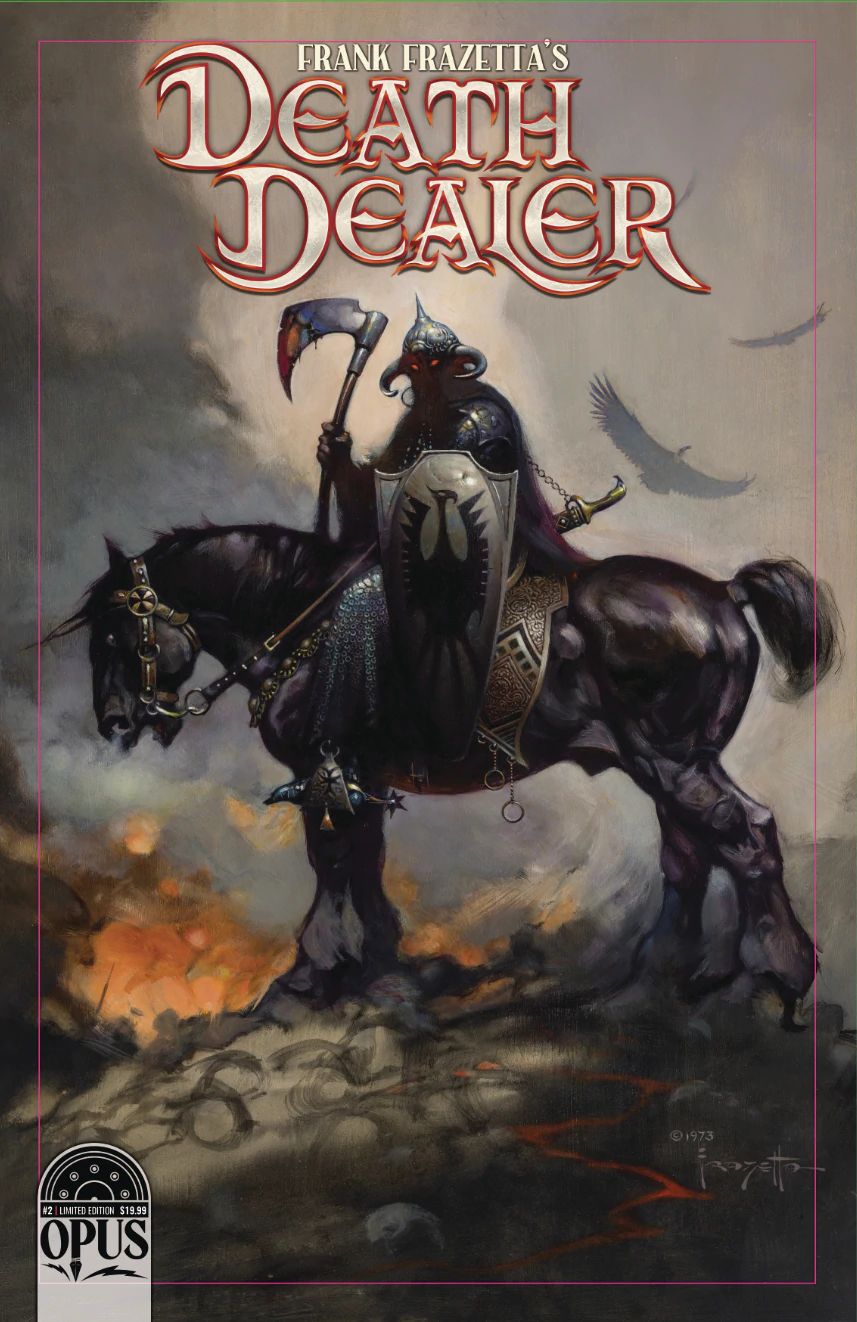 FRANK FRAZETTA DEATH DEALER #1 - Frank Frazetta's signature character gets another comics outing, this time courtesy of Mitch Iverson, Stefano Martino and Luis Antonio Delgado. Delve into the past of the cursed warrior. New publisher Opus promises to launch a whole universe of Frazetta characters, so get ready, Frazettaheads!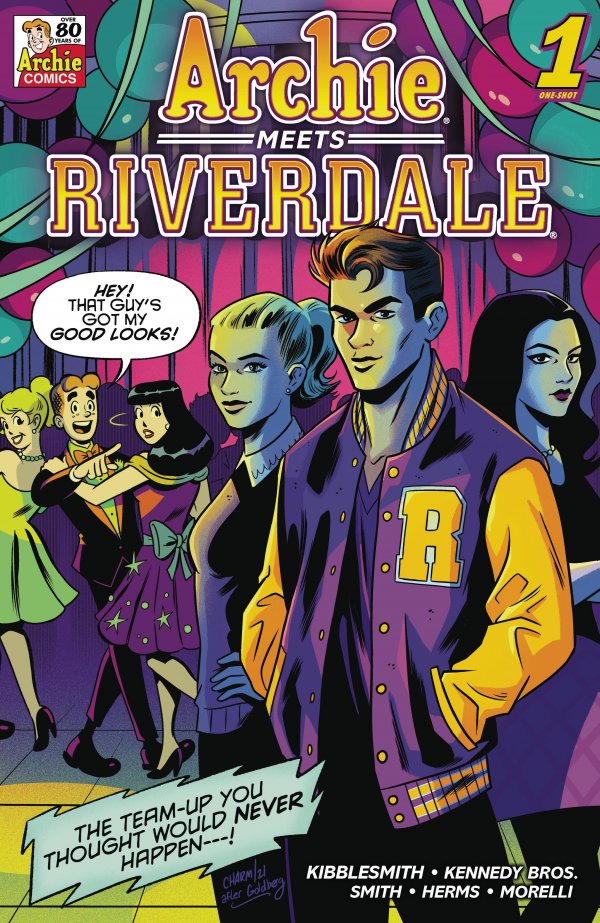 ARCHIE MEETS RIVERDALE #1 - The wide-eyed world of Archie meets the weird and wild world of Riverdale in this bizarro one-shot that seriously clashes cultures in the funniest way possible. Daniel Kibblesmith teams up with artists Pat and Tim Kennedy.
And that's it! See you next time, folks!
Andrew.