Posted by The Gosh! Gang on 17th Nov 2021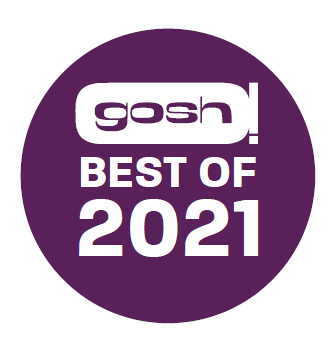 It's time once again where we look back over the year's releases and pick our favourites! And apologies as ever if the greatest book of the year comes out sometime in the next 6 weeks. We do look ahead at release schedules, but things do slip through.
We'll start with the usual disclaimer: doing any kind of Best Of list is a subjective affair, and we should emphasize that these are simply the titles we collectively liked best this year. We also try to offer a reasonable spread of subject matter to find something for as many tastes as possible. So I can guarantee you won't like everything in this list, but I can also guarantee you that you'll like something.
We loosely adhere to a few rules as we put these lists together:
We will only do the first book of a series unless a deliberate attempt is made to create a jumping on point with it. You might have loved volume 8 of Witch Bazooka for its incredible effort tying all the threads together, but we won't include it, sorry. We like to make these lists accessible.
Books collecting stories for the first time that have been serialized prior to this year do qualify. We will also include reprints of translated editions that are being presented in English for the first time, whatever the age.
We just stick to physical media, and only what you might describe as a book.
We only include things that we anticipate will actually be available for a period of time. Inevitably when we announce these lists some books will be temporarily unavailable or reprinting (I'm looking at you, All Manga), but they should generally be available.
The list below is for our Best of 2021 Kids list. For our Best of 2021 Adult list, click here.
Should you wish to purchase any of these from our webstore (please be our guest!), just click on the title, or check out the Best of 2021 - Kids page for the whole range.
A quick note about the age recommendations we have included below. These are intended as a general guideline for age appropriateness. Of course every parent's idea of appropriate is different, as is every child's reading level, so while we hope these give a general idea of what we believe a book's suitability is, be sure to read the description and make your own judgement about suitability for your child (or the child you're buying for).
So here they are, presented alphabetically, our Best of 2021 - Kids!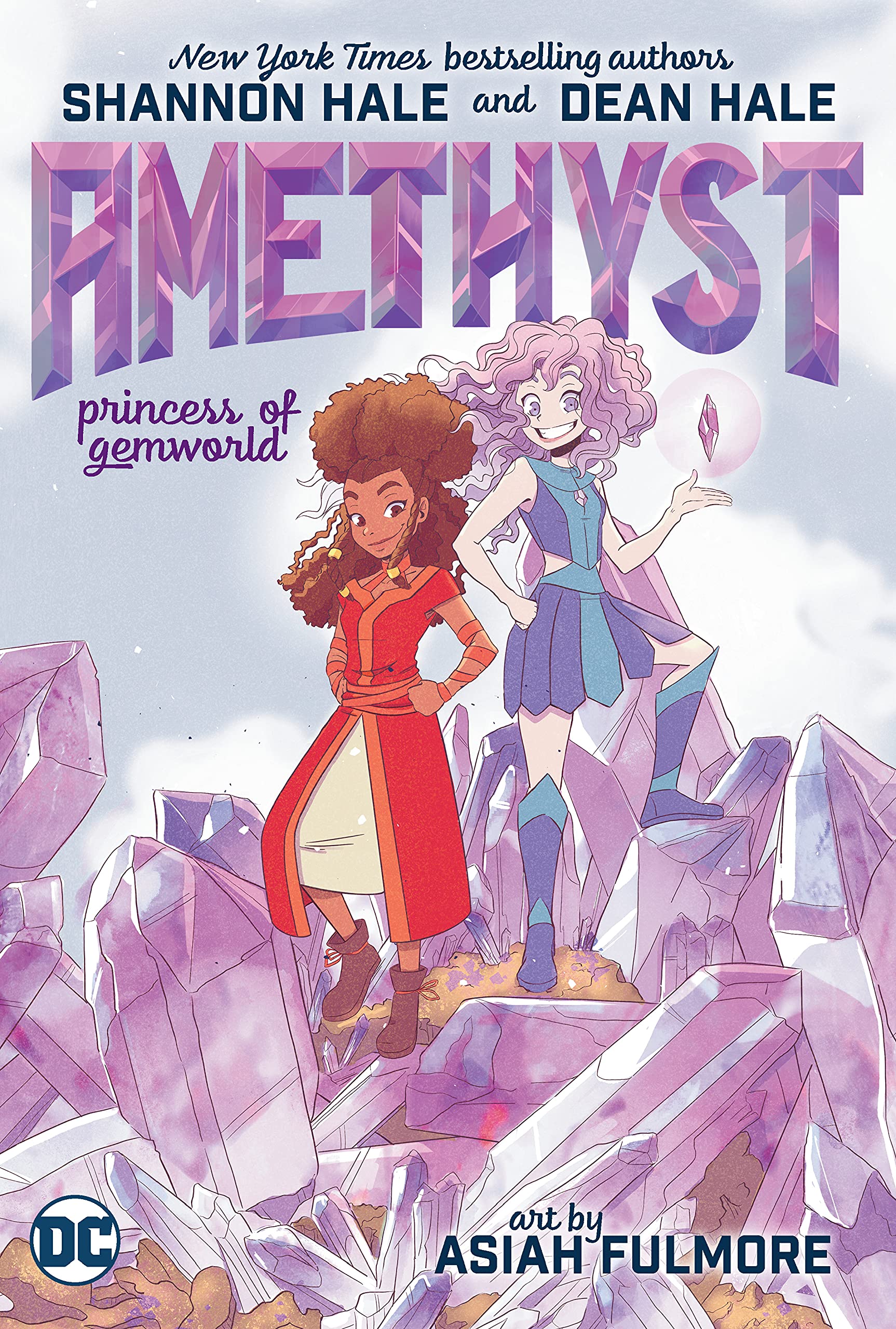 AMETHYST PRINCESS OF GEMWORLD GN
By Shannon & Dean Hale & Asiah Fulmore
Published by DC
The classic DC fantasy character is reimagined for the DC Kids line by the superstar team of Shannon and Dean Hale, with illustrations by Asiah Fulmore. After a prank goes wrong, Amethyst is exiled to Earth for a week to learn to live without magic. Three years later she's still there, living life as Amy, an ordinary kid who has no memory of her past life. That is until a prince from Gemworld comes to take her back home and fulfill her magical destiny. It's a really lovely story about friendship and responsibility, and how our actions affect those around us, all wrapped up in an engaging, fun adventure story.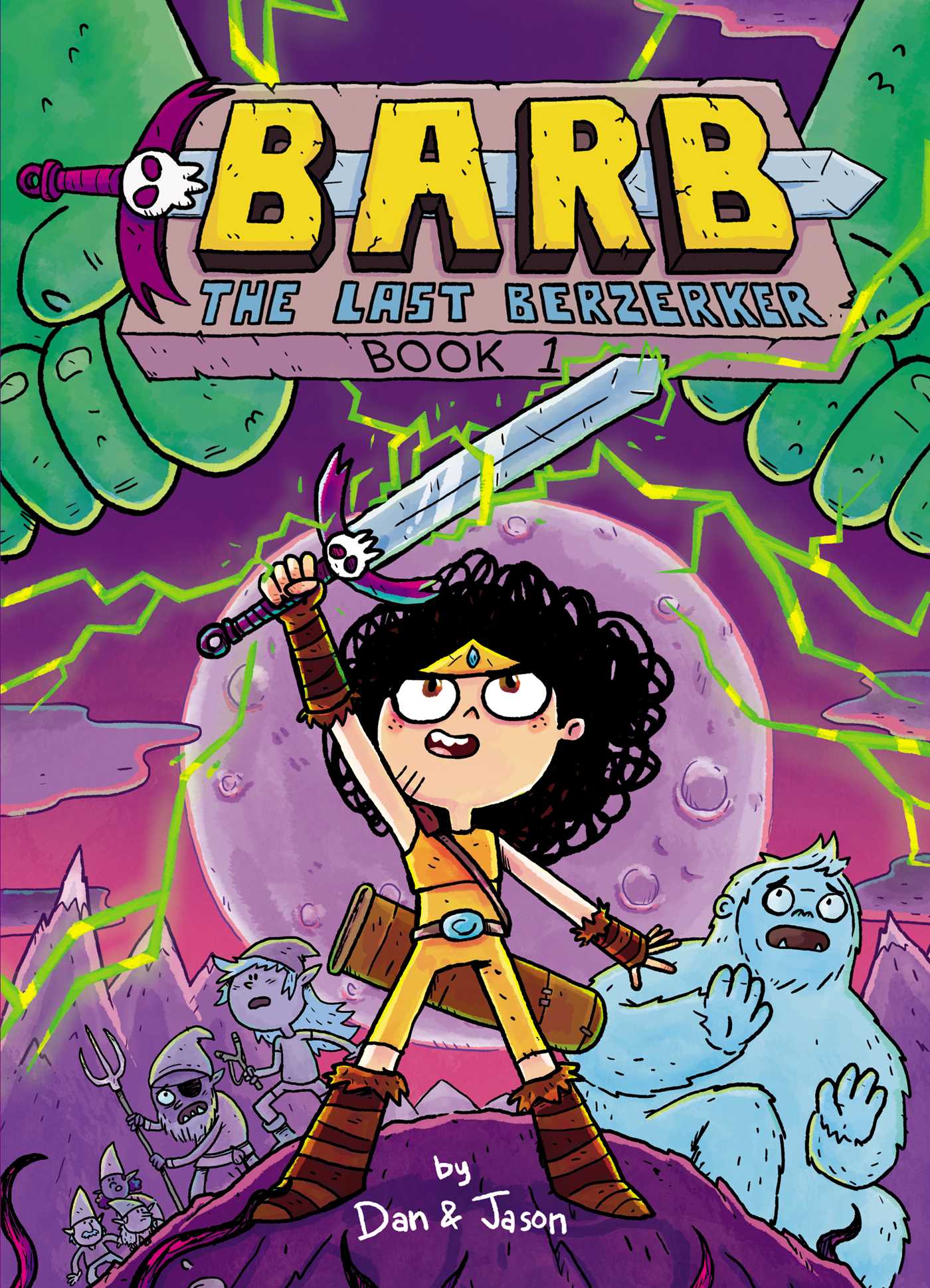 BARB THE LAST BERZERKER HC VOL 01
By Dan Abdo & Jason Patterson
Published by Simon & Schuster
Dan Abdo and Jason Patterson, the creators behind the very sweet Blue, Barry and Pancakes series, hit the ball out of the park with their latest creation, pithily billed as "She-Ra and the Princesses of Power meets Dav Pilkey's Dog Man". That's not a bad description, really, as we meet Barb, a berzerker who is out to free her people from the clutches of Witch Head (excellent name). With her trusty sidekick Porkchop the Yeti, Barb faces down all manner of foes: giants with smelly feet; snot goblins; and vampire goats! This is a wonderful all ages creation with a fierce little girl at its heart, filled with comedic banter and fun action that smaller kids (and right minded adults) will eat right up. And happily it's the first in a series!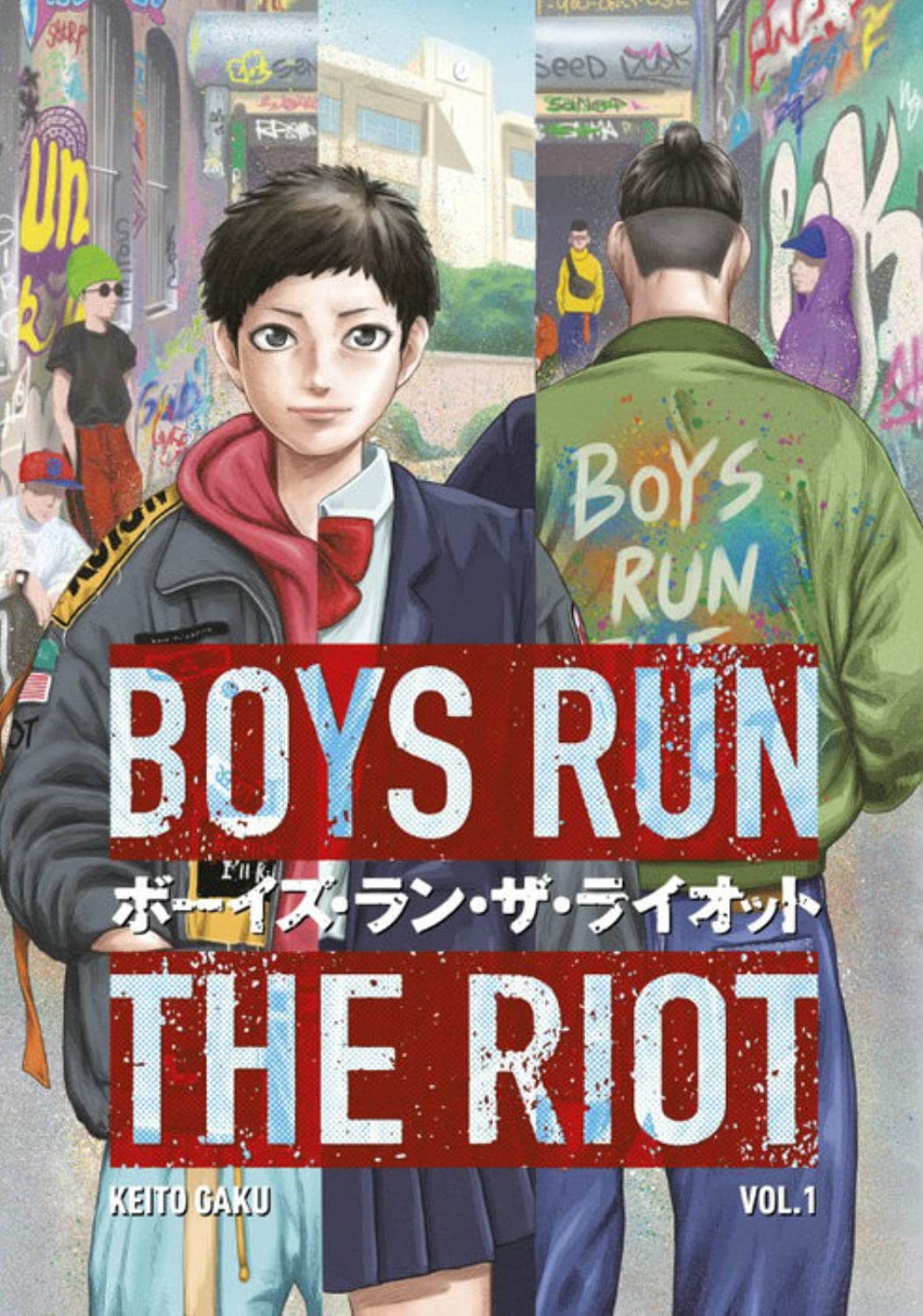 Age 13+
By Keito Gaku
Published by Kodansha
This English translation of a Japanese sensation has been making waves, and for good reason. This coming-of-age manga follows Ryo, a transgender boy who is trying his best to remain anonymous at school. No one knows he's a boy; he can't tell his best friend, or his mother, and the only time he feels comfortable is when he's wearing his favourite clothes. When Ryo means new student and fellow street fashion fan Jin, the two decided to start their own clothing brand. Created by a trans author, Keito Gaku, Boys Run the Riot is an authentic and heartfelt exploration of identity, growth and self-expression. With plenty of engaging characters and conflicts, this first volume sets up what is sure to be an emotional and rewarding series.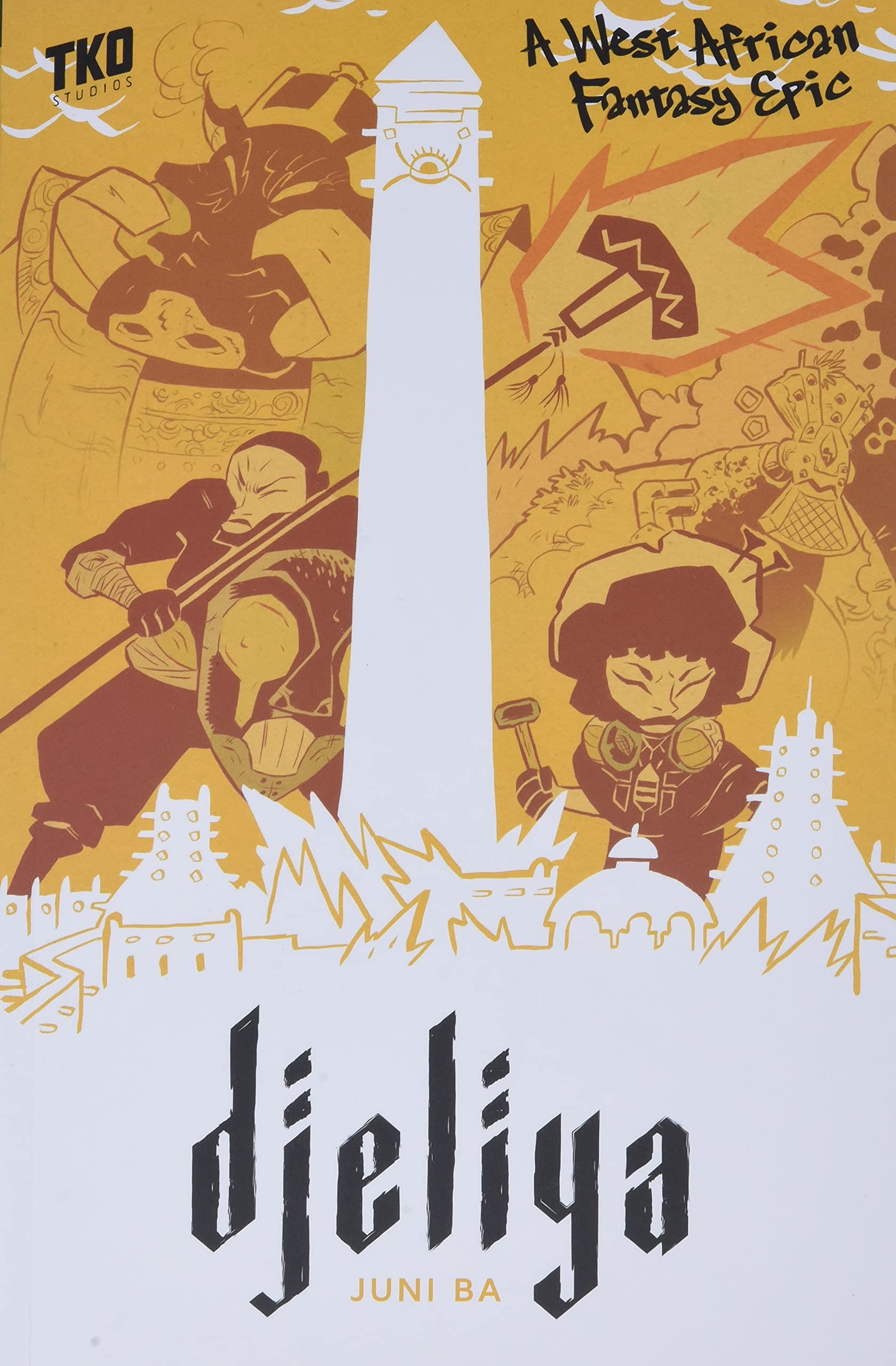 Age 8-12
By Juni Ba
Published by TKO
Senegalese French writer and artist Juni Ba brings a range of influences to bear on this post-apocalyptic fantasy tale, incorporating elements of French bandes dessinées, Japanese manga, American animation (particularly Samurai Jack) and West African folklore. The result is an entirely unique adventure, following a dethroned prince, Mansour, and his djeli (a kind of bard/bodyguard/hype-woman) Awa as they journey across a magic-blighted wasteland to find the wizard Souamoro, who is responsible for the terrible mess the world is in. Along the way Awa and Mansour tell stories about their pasts to the wizard's assistant, where we learn more about the characters and the world they live in (which is unlike any textbook post-apocalyptic world you've seen before). It's a story about stories, enriched with West African language and culture, and has action a-plenty portrayed in Ba's vivid, bold style. This is Ba's first full-length graphic novel, and we're very excited to see what he does next!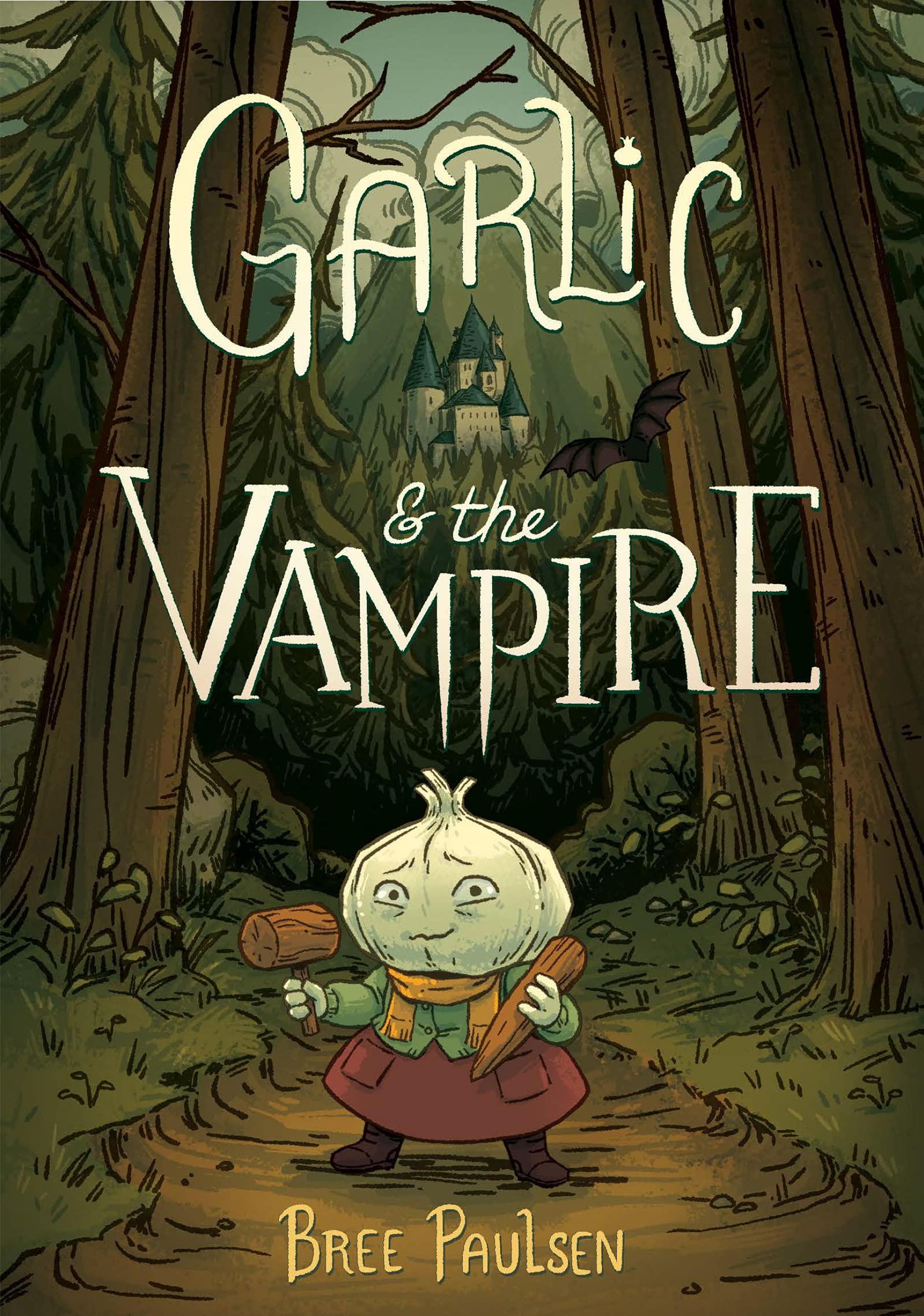 By Bree Paulsen
Published by Harper Alley
A debut from Bree Paulson, Garlic and the Vampire marks her as absolutely one to watch. Working in a witch's garden, a cast of vegetable characters are terrified by the discovery that a vampire may be residing in a nearby castle. By group vote, it's decided the timid and very reluctant Garlic will be sent to confront the vampire – after all, they are a natural deterrent! If that doesn't sound like an incredible premise, I don't want to hear it! As much as Paulson's writing is clever and original, it's her art that really shines as she's created a wonderfully charming world you'll want to just fall into. Paulson's history of working in animation is abundantly clear, as she's a master of facial expression. You'll constantly find yourself asking 'how does she give a carrot that much personality?!'. Sheer brilliance, Garlic and the Vampire an absolute standout for any age.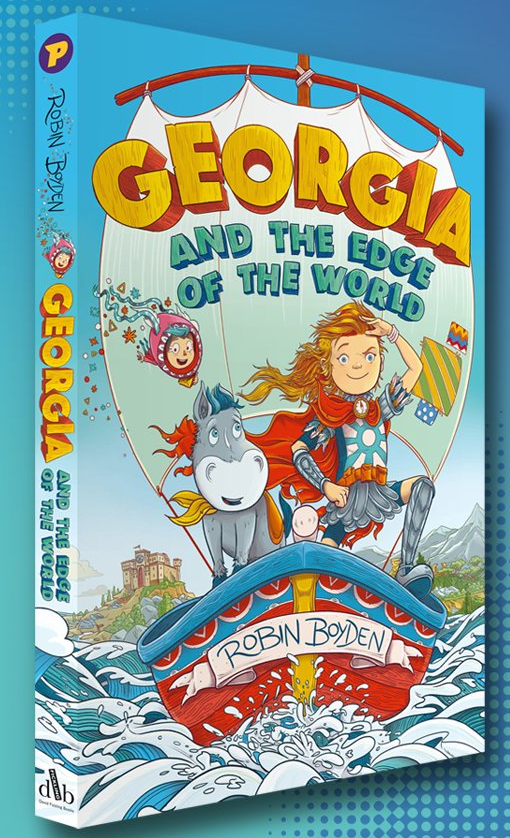 GEORGIA AND THE EDGE OF THE WORLD GN

All Ages
By Robin Boyden
Published by Phoenix Comic / David Fickling Books
This latest collection from the pages of the Phoenix definitely stands alongside their best. In Georgia and the Edge of the World, Robin Boyden has created a wonderfully smart kids comic, at once both a rip-roaring adventure filled with excitement and comedy, and also a thoughtful metatext for young readers who want to rip the lid off it. Georgia is a whip-smart young girl who lives in a sheltered kingdom, the adoptive daughter of the Duke. She fills her days in the company of her pet donkey, Ponky, reading, inventing, and dreaming of adventure. But the Duke insists that she must never leave the borders of the kingdom, and so she never does. That is until she finds a message in a bottle that leads her on a quest to the edge of the world, where she'll discover the truth about who she is and where she came from. Beautifully drawn and cleverly written, this is sure to become a perennial.
Age 8-12
By Cullen Bunn & Cat Farris
Published by Harper Alley
Cullen Bunn (Harrow County) brings horror to the younger ones with the spectacularly spooky The Ghoul Next Door. 11-year-old Grey can't help but feel like he's being watched, and when mysterious – and creepy – gifts start turning up, he's certain this must all have something to do with the nearby cemetery. Enter Lavinia, a particularly Gollum-esque ghoul who's taken a liking to Grey and the human world. This new friendship is quickly put to the test, and soon they are off on an adventure... with perhaps deadly consequences. For a kid's book, Ghoul Next Door is remarkably suspenseful, and artist Cat Farris is brilliant at creating this sense of unease, as well as drawing some pretty gross ghouls. Hopefully we'll see more horrific happenings from these two!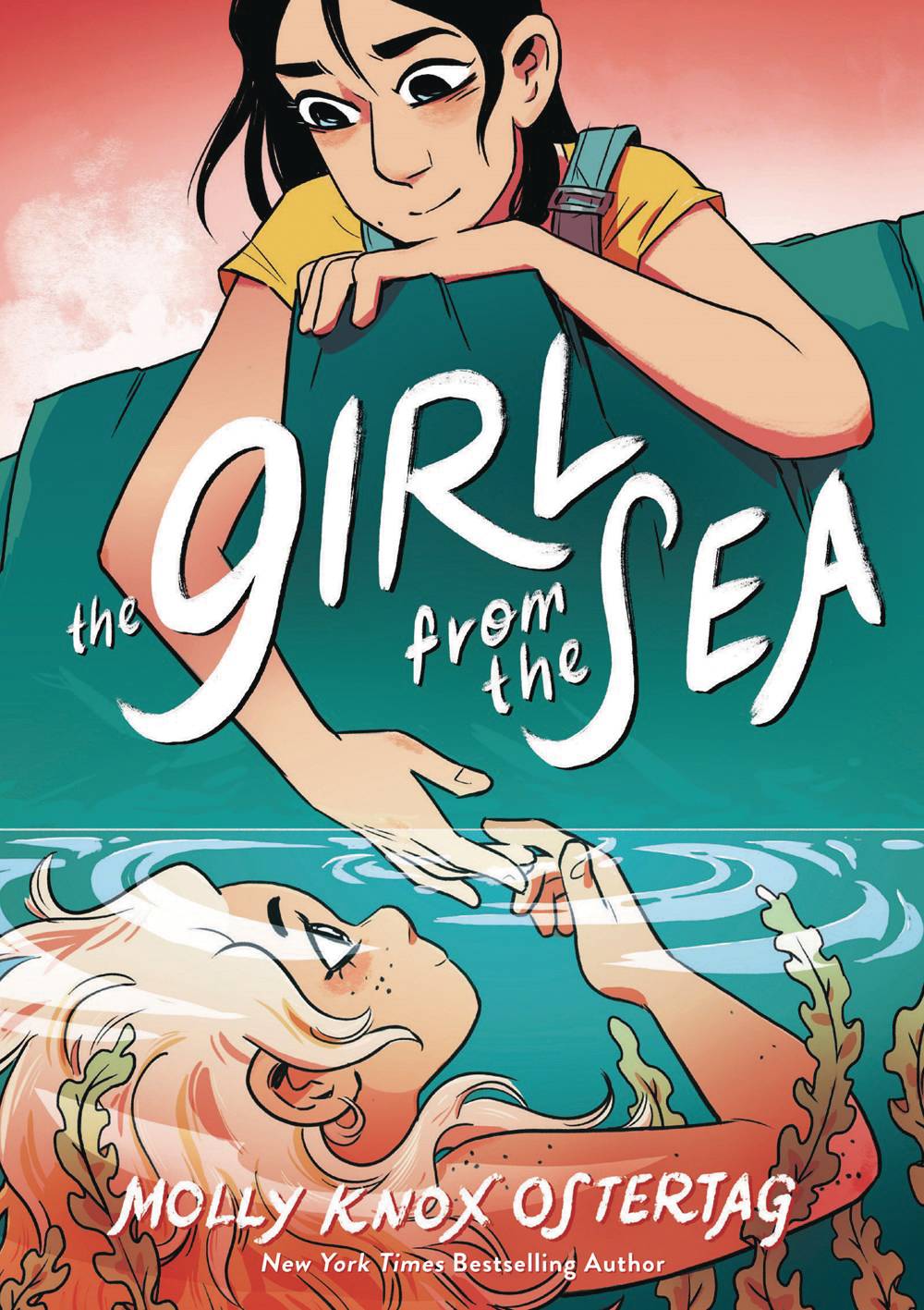 By Molly Knox Ostertag
Published by Graphix
The follow-up to her massively popular Witch Boy series, Molly Knox Ostertag's latest is a young adult book with a lot of heart. Fifteen-year-old Morgan can't wait to leave the small island she's lived on her whole life. To get away from her divorced parents, her grumpy younger brother, and the friends she feels she's outgrown – most importantly, she can't wait to be openly gay. The last thing she expects is a summer romance on her own island, and certainly not when the other girl is a selkie! Ostertag's art is bright and expressive as always, and the under-water sequences are particularly stunning. Morgan makes for an incredibly sympathetic protagonist, who must slowly realise hiding her queerness has led to her hiding herself. Ultimately, The Girl From the Sea is a story about the importance of friendship, and trusting in those you love, which despite the fantastical elements feels grounded and honest.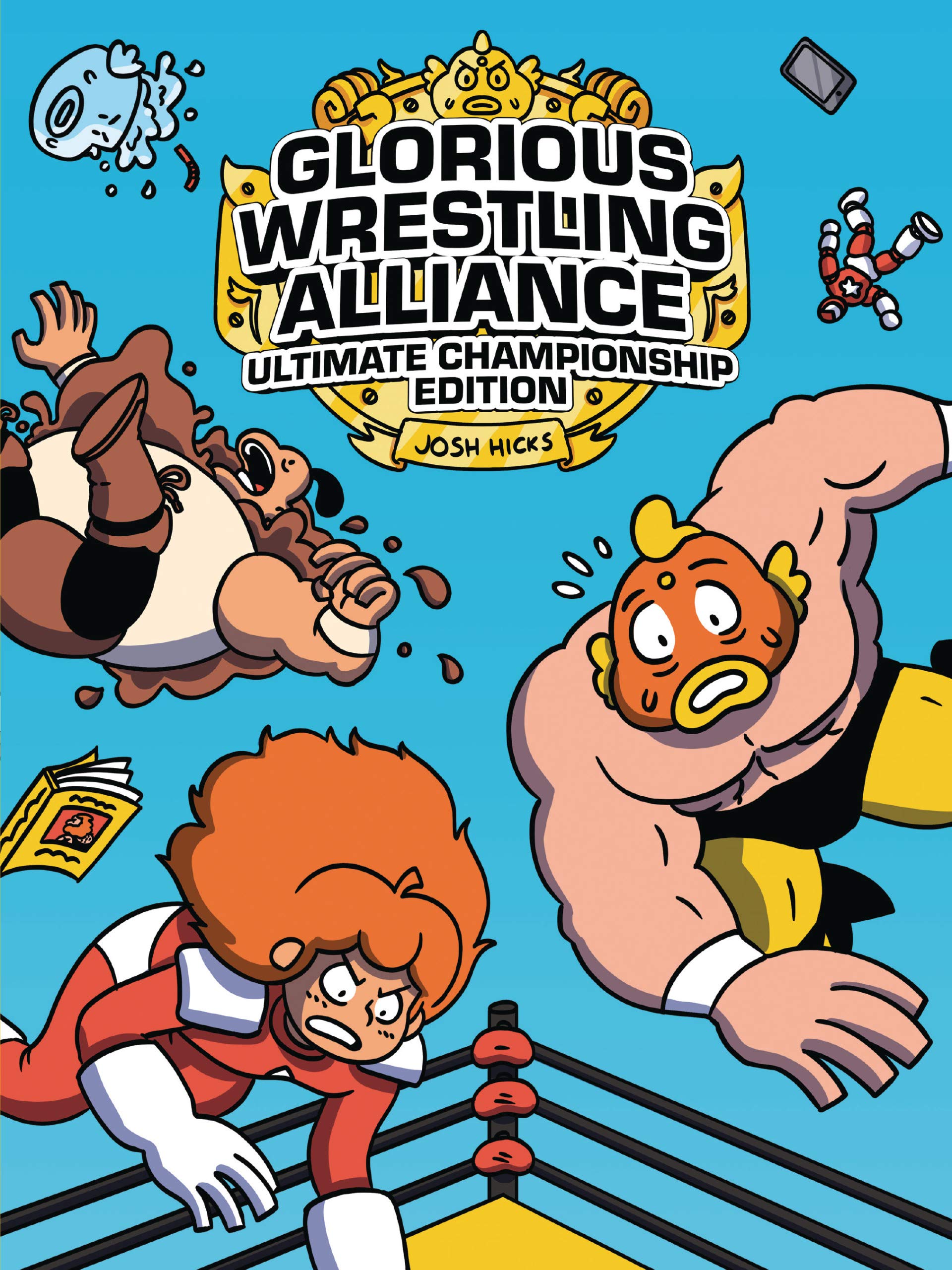 GLORIOUS WRESTLING ALLIANCE ULTIMATE CHAMPIONSHIP EDITION SC
By Josh Hicks
Published by Graphic Universe
While Josh Hicks' absurdist pro-wrestling saga has had a pre-2021 life as a black & white small press comic and subsequent crowdfunded collection, its release this year in an expanded, now-in-colour format by a major book publisher means I have every excuse to include it in a best of 2021 list. This wonderful gem of a book really deserves all the eyes it can get, and those who may be wrestling-averse shouldn't let that deter them from trying one of the most fun books on our lists this year. In a series of vignettes that build to a rousing climax, we meet the members of the Glorious Wrestling Alliance, a struggling franchise headlined by its fish-headed champion Great Carp, whose growing dissatisfaction with his lot threatens the GWA's very existence. There's also Miranda Fury, who disguises herself in order to have the women's league taken seriously, Gravy Train, who wants to change his gimmick even though he's literally a living gravy boat, and Death Machine, who just wants to have his poetry taken seriously. It's a funny, occasionally genuinely moving book which has plenty of easter eggs for wrestling fans, and gives both insight into and a critique of the pro-wrestling industry. Lots of Scott Pilgrim comparisons get thrown around about this book, and while it's a very different tale, it's very easy to see why.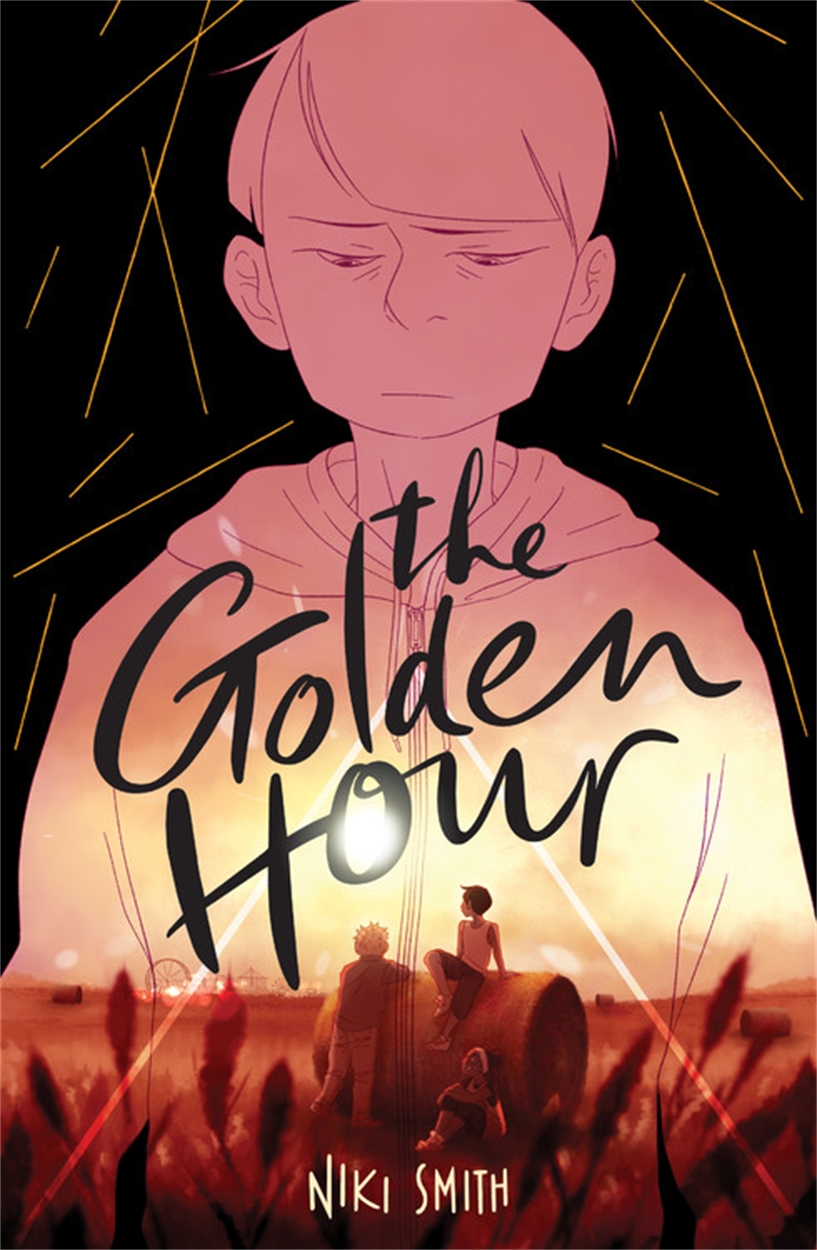 By Niki Smith
Published by Little Brown
Niki Smith's The Deep and Dark Blue was so close to reaching our Best Of list last year, and she's remained a creator we keep our eye on. Her latest, The Golden Hour, is a meditative and thoughtful exploration of trauma and healing. Manuel is lonely; he feels he's the only one struggling after witnessing an act of gun violence at his school and he's anxious to keep his panic attacks under control. Using his love of photography, he finds a way to ground himself in nature, helped even further when he's assigned to a class project with Sebastian and Caysha, leading them all to spending time at Sebastian's family farm. A sweet budding romance between Manuel and Sebastian, as well as the deep friendship between the three, is built up charmingly and truthfully as Manuel makes his way to recovery. Smith uses light brilliantly, washing every panel in gold, a stark contrast to the dark lines that dominate during Manuel's panic attacks. A rewarding and affecting read.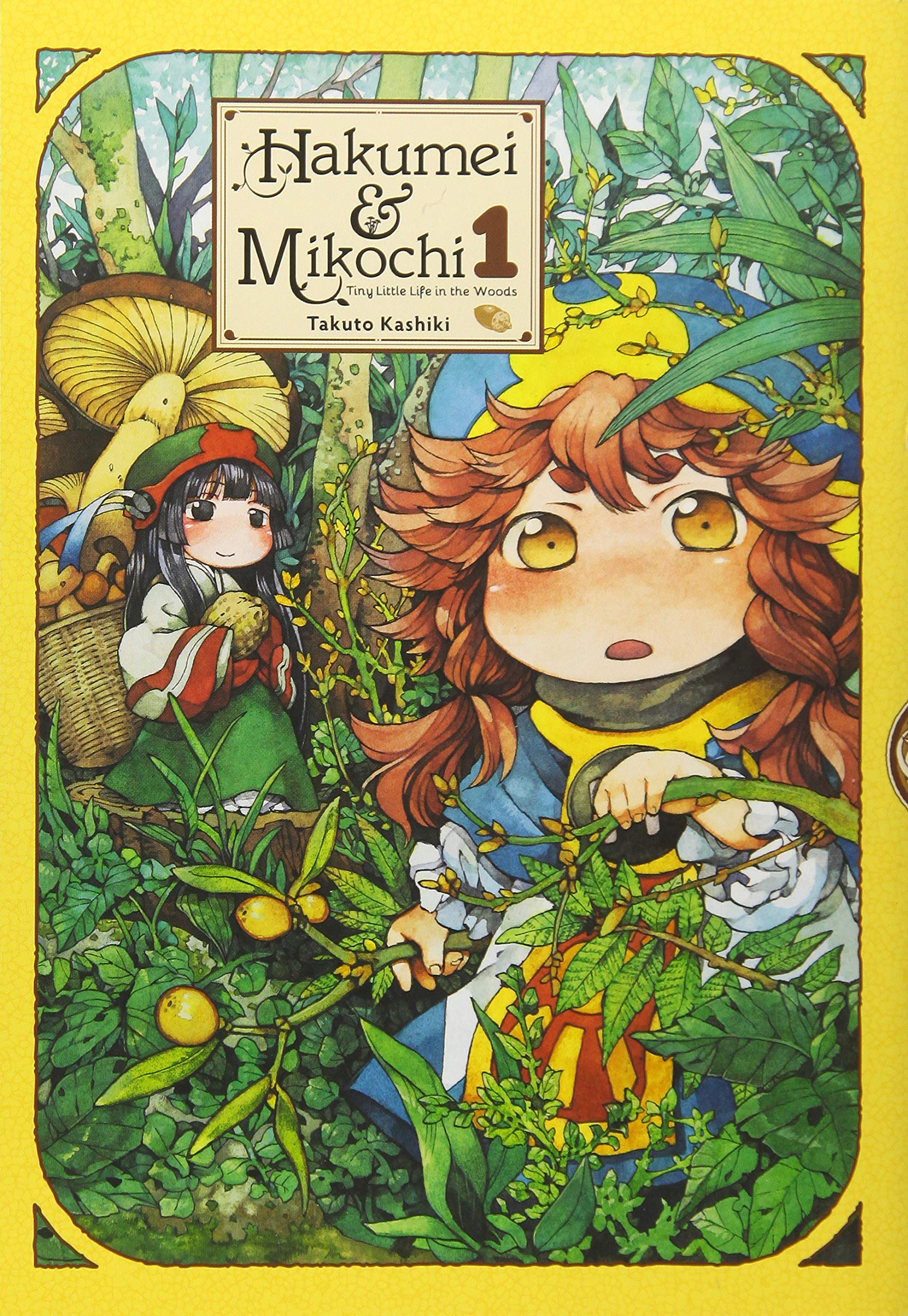 Age 8-12
By Takuto Kashiki
Published by Yen
It's time to bring the cuteness in this manga series that follows the daily lives and misadventures of two tiny friends who live together in the woods. Hakumei and Mikochi are 9cm tall, and live in a world of tiny folk and talking animals. In a series of vignettes we see the pair lose their wallet, go camping, help a weasel, go to the shops and every once in a while even get a little tipsy. Creator Takuto Kashiki fills the pages with lush detail, bringing the forest to life for it's adorable inhabitants. And most importantly, there's basically no conflict in these books. It's just folks helping each other out and enjoying their lives. It doesn't make for much in the way of gripping drama, but oh boy does it make for a relaxing read.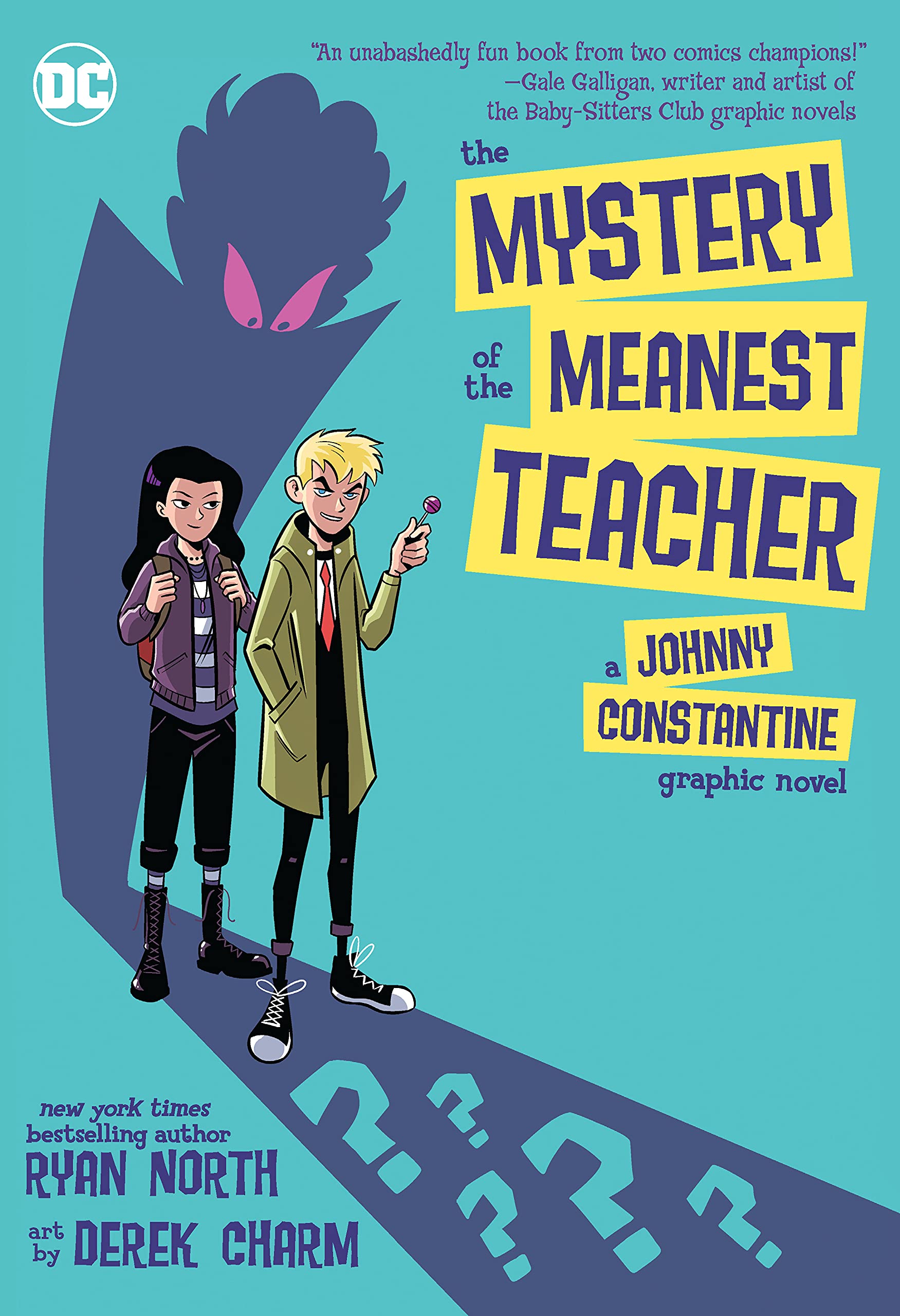 JOHNNY CONSTANTINE THE MYSTERY OF THE MEANEST TEACHER GN

Age 8-12
By Ryan North & Derek Charm
Published by DC
This is an absolute knockout from DC's kids line, by Ryan North and Derek Charm – the team behind much of Marvel's The Unbeatable Squirrel Girl. Maybe John Constantine doesn't seem the most natural children's book protagonist, but the cocky and temperamental 'Kid' Constantine is a genius translation of the classic character. Thinking of himself as the only magic user, Kid's world is blown up when he enlists in a Salem boarding school (possibly to escape a horde of ghosts he himself releases on the British isles). Here, Kid must face the usual barrage of school, friends, magic, demons – and of course, the meanest teacher. This book is chock full of humour and great visual gags, plus there are plenty of fun guest appearances from other staple characters (Etrigan the demon is particularly delightful). A great way to get your kids hooked on the Dark side of the DC universe – and a real gem for fans of Constantine's more adult appearances.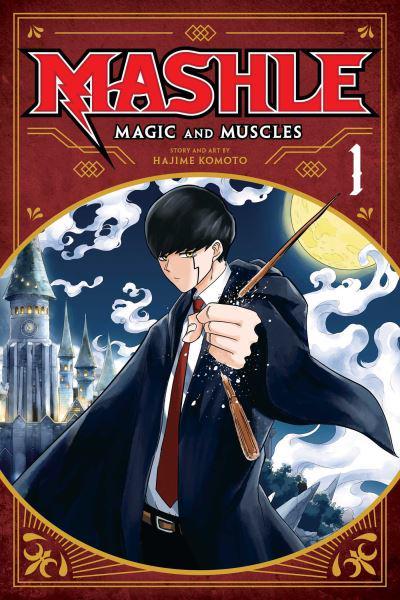 MASHLE MAGIC AND MUSCLES VOL 01

Age 13+
By Hajime Komoto
Published by Viz
Harry Potter with punching. Okay, we're done here.
Oh, all right. In a year which saw an already buoyant manga market go absolutely insane, this little manga that could really stood out from the pack. Filled with the best mix of action, humour and high concept silliness we've seen since the debut of One Punch Man, Mashle takes us to a world where everyone can do magic, and those without the ability are scorned, and often killed. Enter Mash, a magicless boy who was rescued from abandonment by a man who raised him in secret in the middle of the woods. To compensate, he has trained his body into a finely muscled fighting machine, capable of ridiculous feats of strength. Seriously, he's even individually named all of his muscles. He winds up enrolled in a prestigious magical school where, in order to preserve his dark secret, he uses his strength to fake out the magical tests he must undertake. Tolstoy this is not, but its gag-packed pages are irresistible, especially for fans of a certain bespectacled wizard.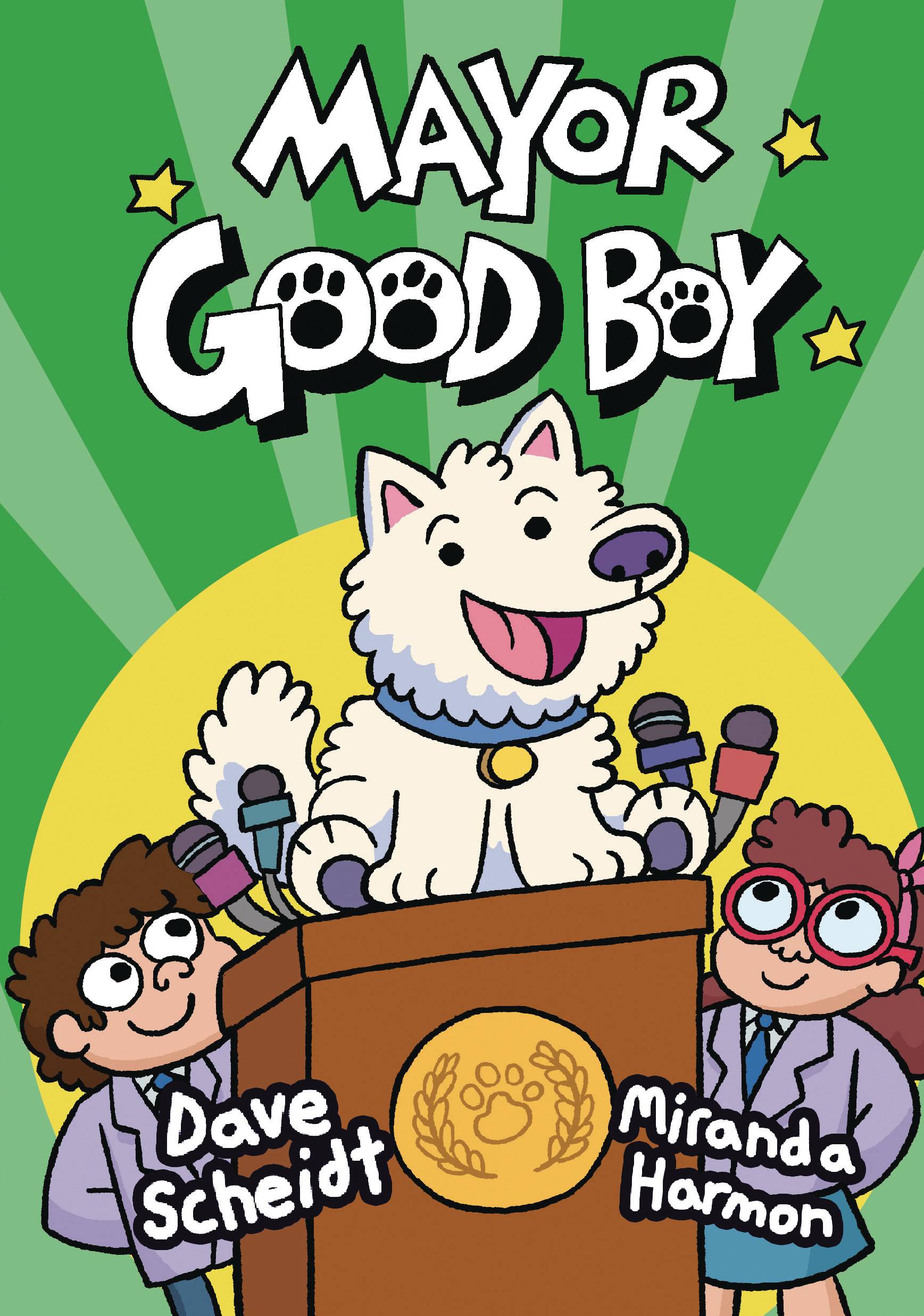 All Ages
By Dave Scheidt & Miranda Harmon
Published by Random House Graphic
Mayor Good Boy is impossible not to love – it almost made it onto the Best Of list for brilliance of title alone. Luckily, it's not all style over substance, and Mayor Good Boy lives up to its genius title. The town of Greenwood has just voted a dog in as the mayor, but there's no need to worry – he's a very good boy! After they avert disaster at his acceptance speech, Mayor Good Boy enlists siblings Abby and Aaron to help him assist the local community, and keep his nap-loving, cheesed-obsessed tendencies at bay. Together they work to prove that Mayor Good Boy is the right dog for the job, despite his vocal opposition. From escaped zoo animals, children stuck in trees, and a massive flea infestation, Mayor Good Boy is concerned with helping others, all while stressing the importance of activism and local government. Unbelievably charming and ridiculously funny, this one you'll find yourself chuckling at even when the kids are away.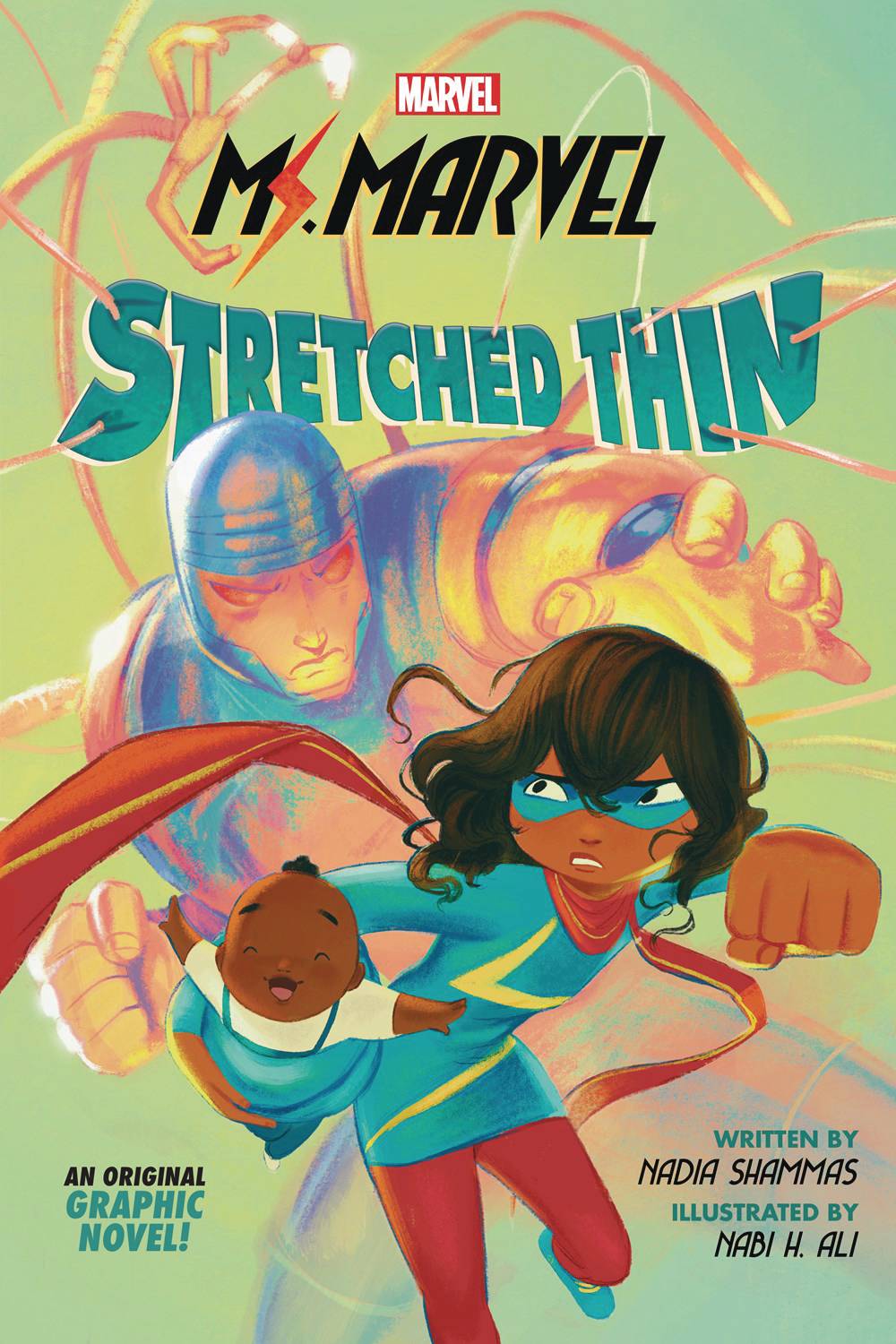 Age 8-12
By Nadia Shammas & Nabi H. Ali
Published by Scholastic
Now this is interesting. Scholastic have licensed Marvel characters in order to produce novels and original graphic novels aimed at a younger audience. Fine, we've seen things like this before, often churned out by hacks for hire with little understanding of what makes the characters really tick, rudimentary art at best, and usually some kind of tie to a tv show or film. But these releases are different, utilising writers and artists who understand what makes for great superhero comics combined with a talent for fun, accessible, smart kids fiction. We've had Miles Morales, Spider-Ham and this one, which we narrowly decided was the pick of the bunch. Written by Nadia Shammas with beautiful, expressive art by Nabi H. Ali, Stretched Thin shows us the stresses of balancing the superhero life with school, family and friends. Kamala Khan is the titular Ms Marvel, and she's feeling the strain, especially when babysitting her nephew is thrown into the mix. And when a robot tries to break into Avengers Tower, she (and our budding readers) will have to learn that sometimes even heroes need to ask for help. A really great younger reader intro to Marvel.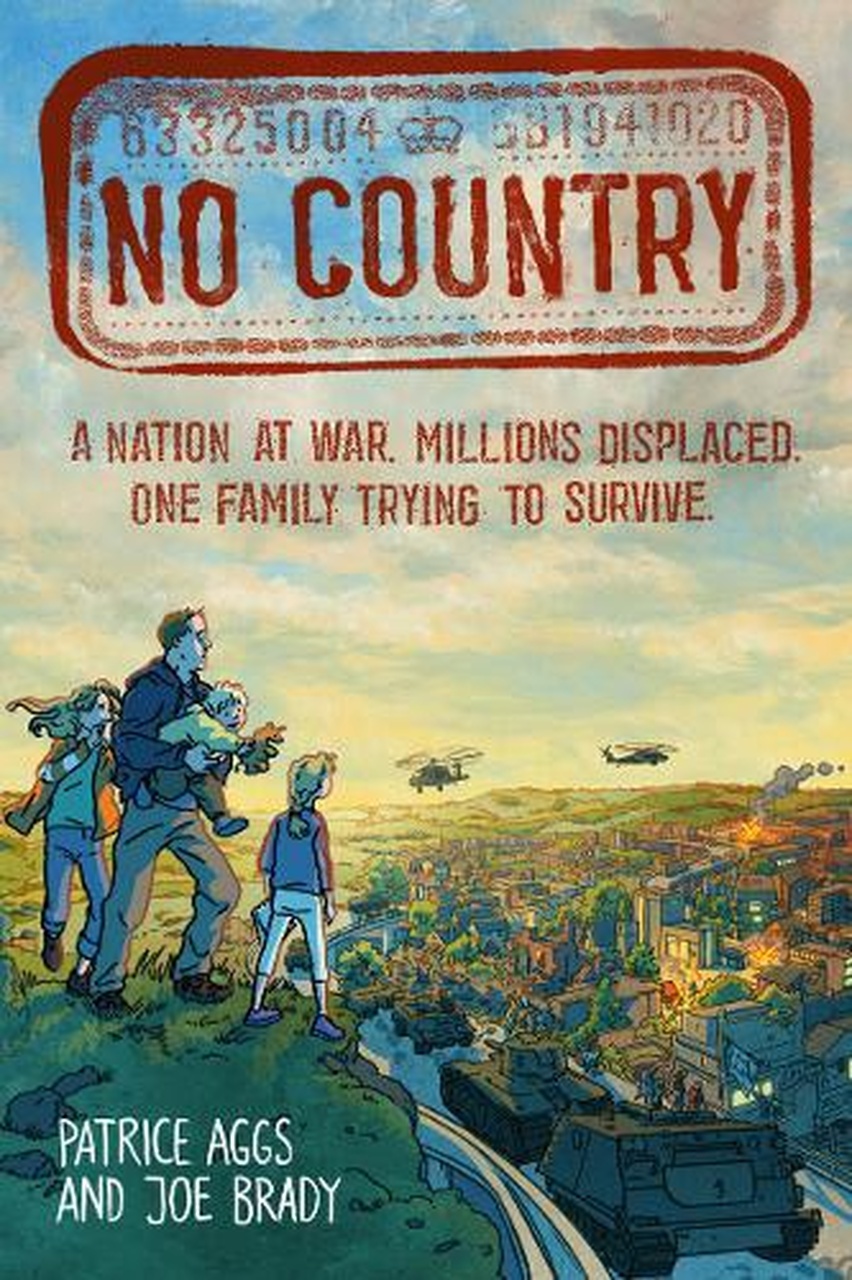 Age 8-12
By Patrice Aggs & Joe Brady
Published by Phoenix Comic / David Fickling Books
Getting kids (and depressingly often their parents) to understand the plight of refugees can be difficult. Often the experiences of those fleeing from countries where there is no hope, and torture, death and the degradations of war can be very real and present threats, are things which younger readers have no real point of reference for. Joe Brady, deputy editor of the Phoenix Comic, and veteran comics creator Patrice Aggs solve that problem by taking us to a near-future country that looks all-too familiar, where a civil war rages under a totalitarian government. With food shortages, power cuts, bombings, and soldiers in the streets clashing with rebel fighters, the ordinary civilians are bearing the brunt of the conflict. In all this we meet a family: three kids and a father, who knows that things are only going to get worse, and who will do what it takes to get them all out of the country where they can join the mother, who has already managed to escape and prepare for their arrival, and find a better life elsewhere. It's pretty tough stuff from the magazine that also brings you Bunny vs Monkey, but that's part of the power of it. Who of a certain age can forget the impact of reading When the Wind Blows, from the guy who made Fungus the Bogeyman? A really important read that deserves to get under as many noses as possible.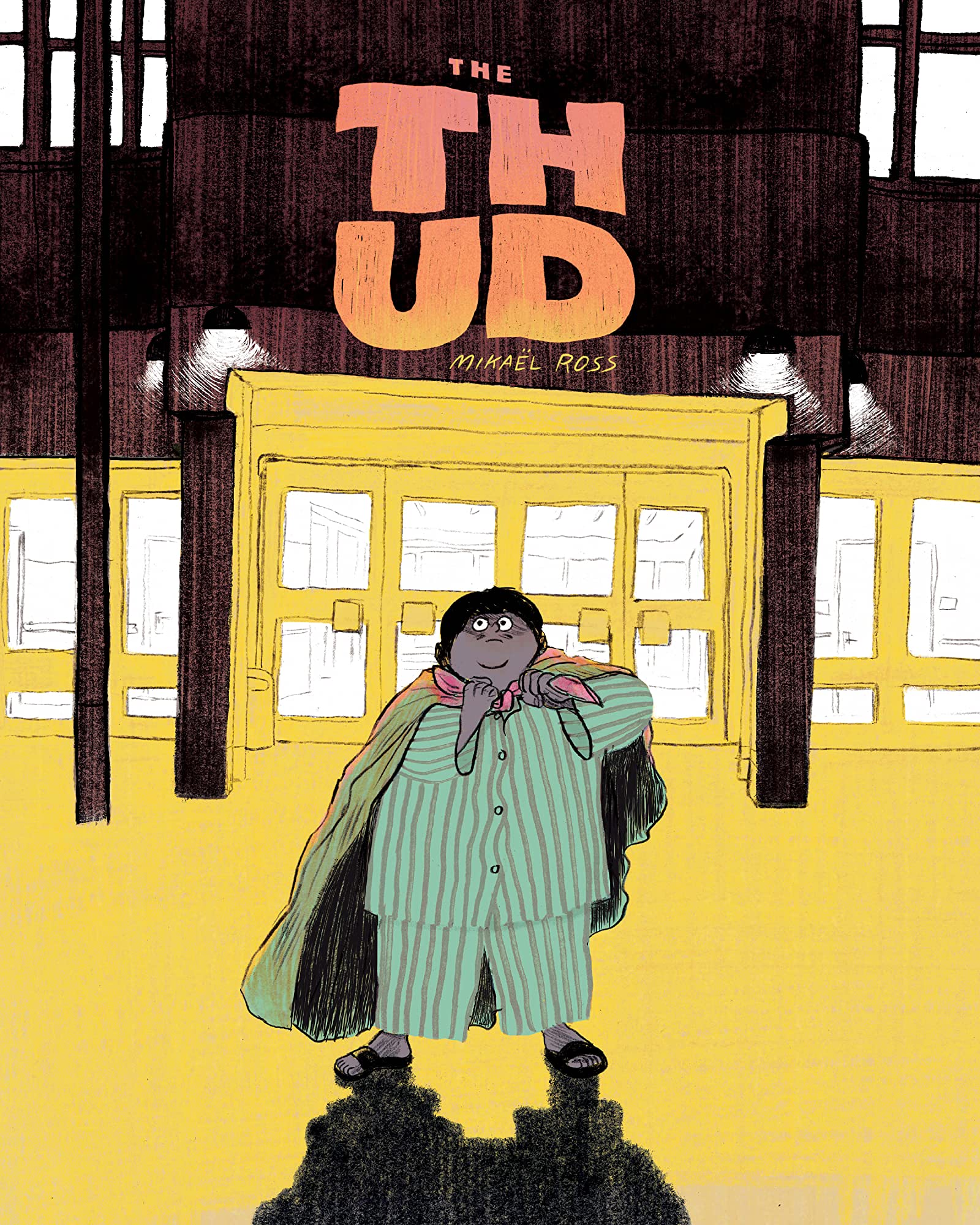 Age 13+
By Mikaël Ross
Published by FANTAGRAPHICS
The Thud is an exceptional story about Noel, a young boy with developmental disabilities whose life is turned upside down after his mother suffers an accident that leaves her in a coma. At times gut-wrenching and other times funny, it is an empathetic story about the residents of Neuerkerode, an inclusive village in Germany mostly inhabited and operated by people with disabilities. It is as much a story about overcoming the seemingly impossible as it is one about coming of age. It is expressive but never exploitative. The Thud is not only a positive story celebrating differences it is also very aesthetically pleasing. The style and colours Mikaël Ross uses carry the story's somewhat somber topic and balances it with bright tones, as vibrant as the personalities of the characters in this book. Aimed at a young adult audience, The Thud is a story everyone can enjoy and take something from.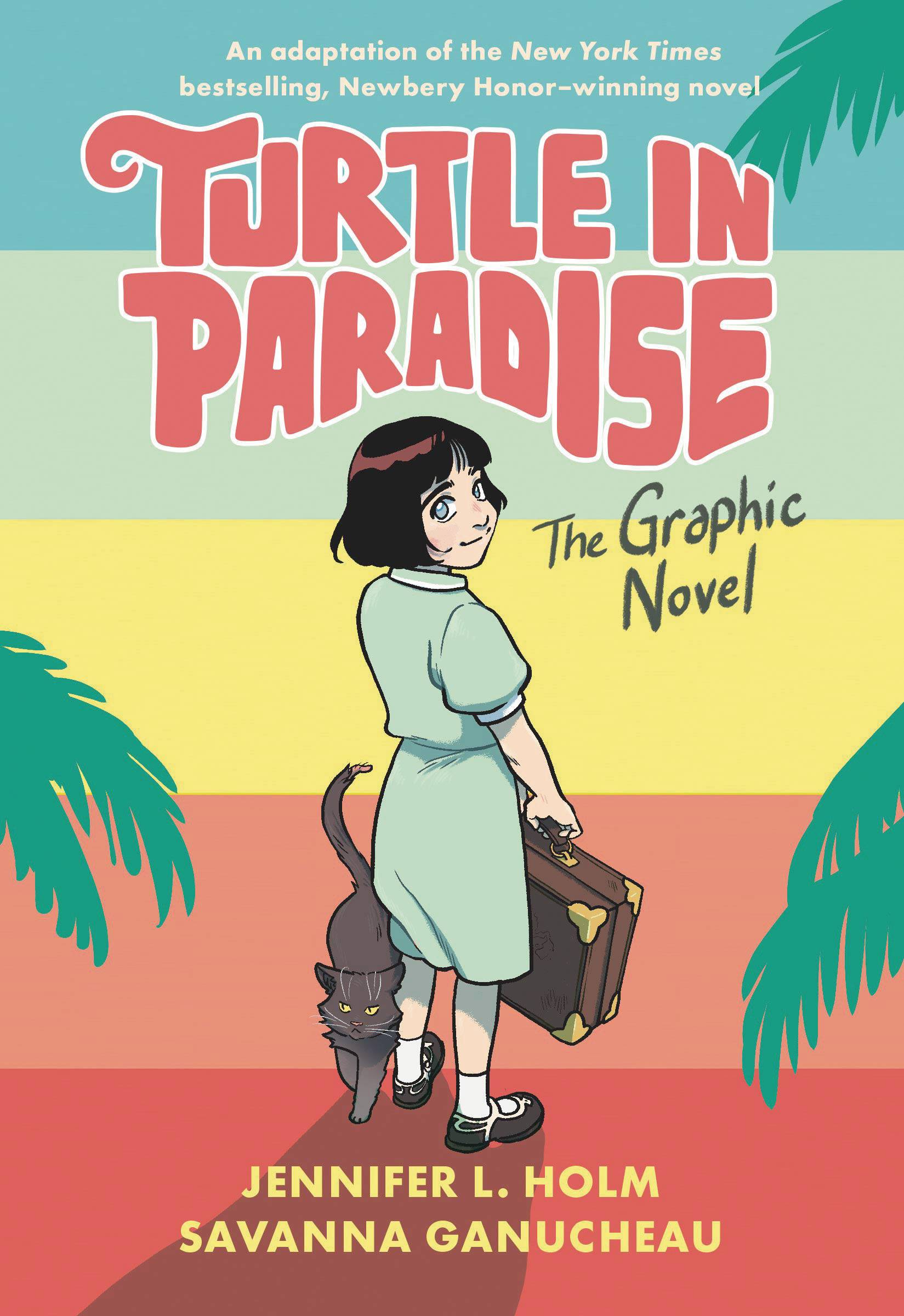 Age 8-12
By Jennifer L. Holm & Savanna Ganucheau
Published by Random House Graphic
It's 1935, and eleven-year-old Turtle has been sent off to live with her Aunt in Florida. Shy Turtle is unused to other children, and especially her group of chaotic cousins: the cunning and industrious Beans, sickly but determined Kermit, and energetic and precocious Buddy. Together with best friend Pork Chop, they form the Diaper Gang, a babysitting and candy-seeking group of some-time troublemakers. Broken up into bite-sized chapters, Turtle in Paradise weaves small town adventures with a wider narrative undercurrent in a way that feels utterly addictive and familiar in the best way. Savanna Ganucheau's art is expressive and energetic (as one would expect from her ever-popular Bloom), fully realising this large cast and beautiful setting. This is an adaptation (of Jennifer L. Holm's 2011 children's book of the same name), but it already feels like a timeless classic.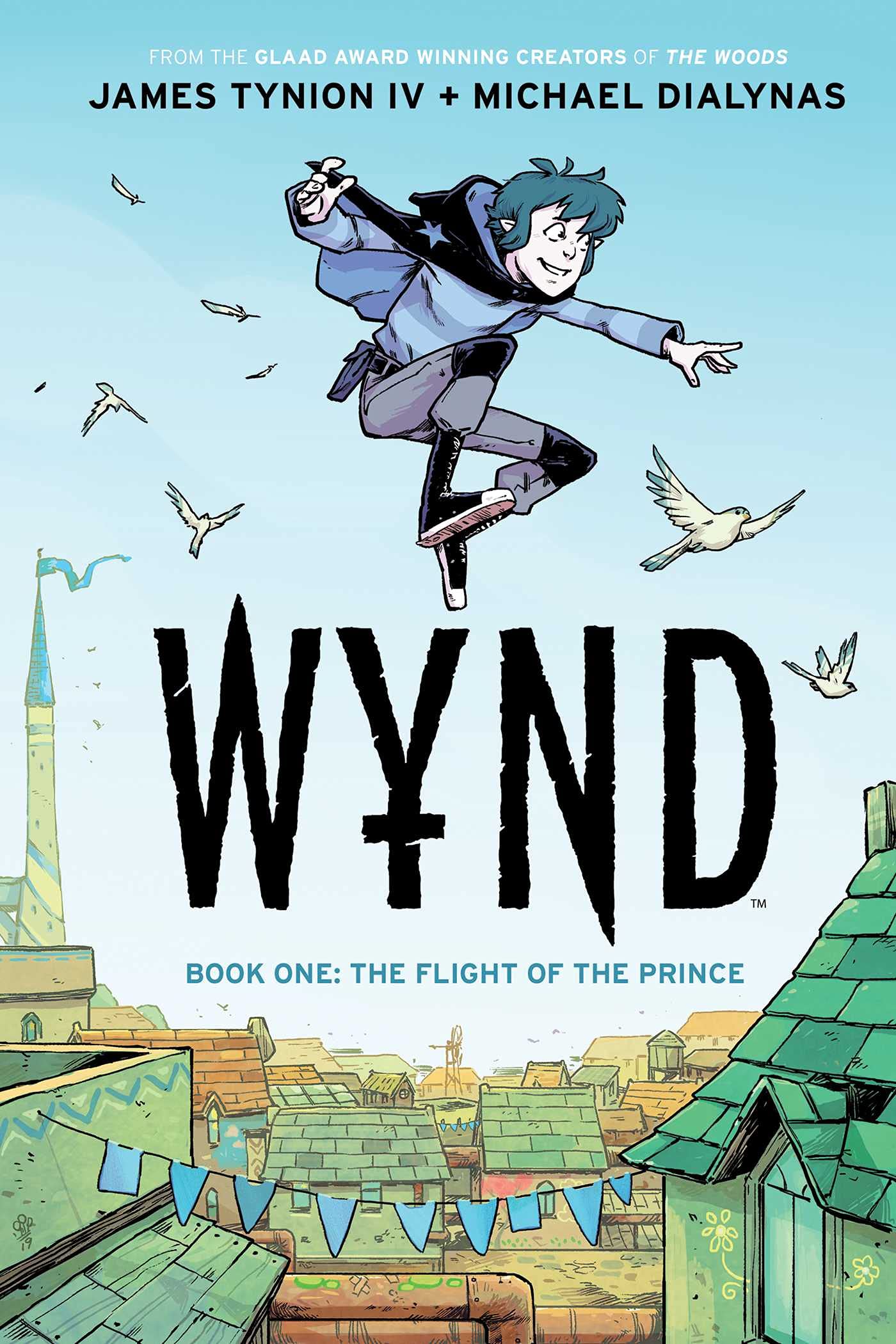 Age 8-12
By James Tynion IV & Michael Dialynas
Published by Boom
This action-packed adventure series from James Tynion IV (two appearances in our lists this year!) and Michael Dialynas is a charming and enthralling treat for all ages. Wynd is magic-born in a kingdom where magic is punishable by death, and his pointy ears are a dead giveaway. Raised by tavern-owner Mrs Molly, Wynd just wants to be normal, to work in the kitchen and maybe rack up the courage to talk to the hunky castle gardener. When threat levels rise, Wynd must find his way out of the kingdom, and finally learn to embrace his magical side. Dialynas' art is dynamic and sprawling, but not afraid to linger on smaller, personal moments. The cast are wonderful, and relationships are artfully set-up and teased. This is book one of hopefully many, the start of an expansive magic world we're excited to see more of!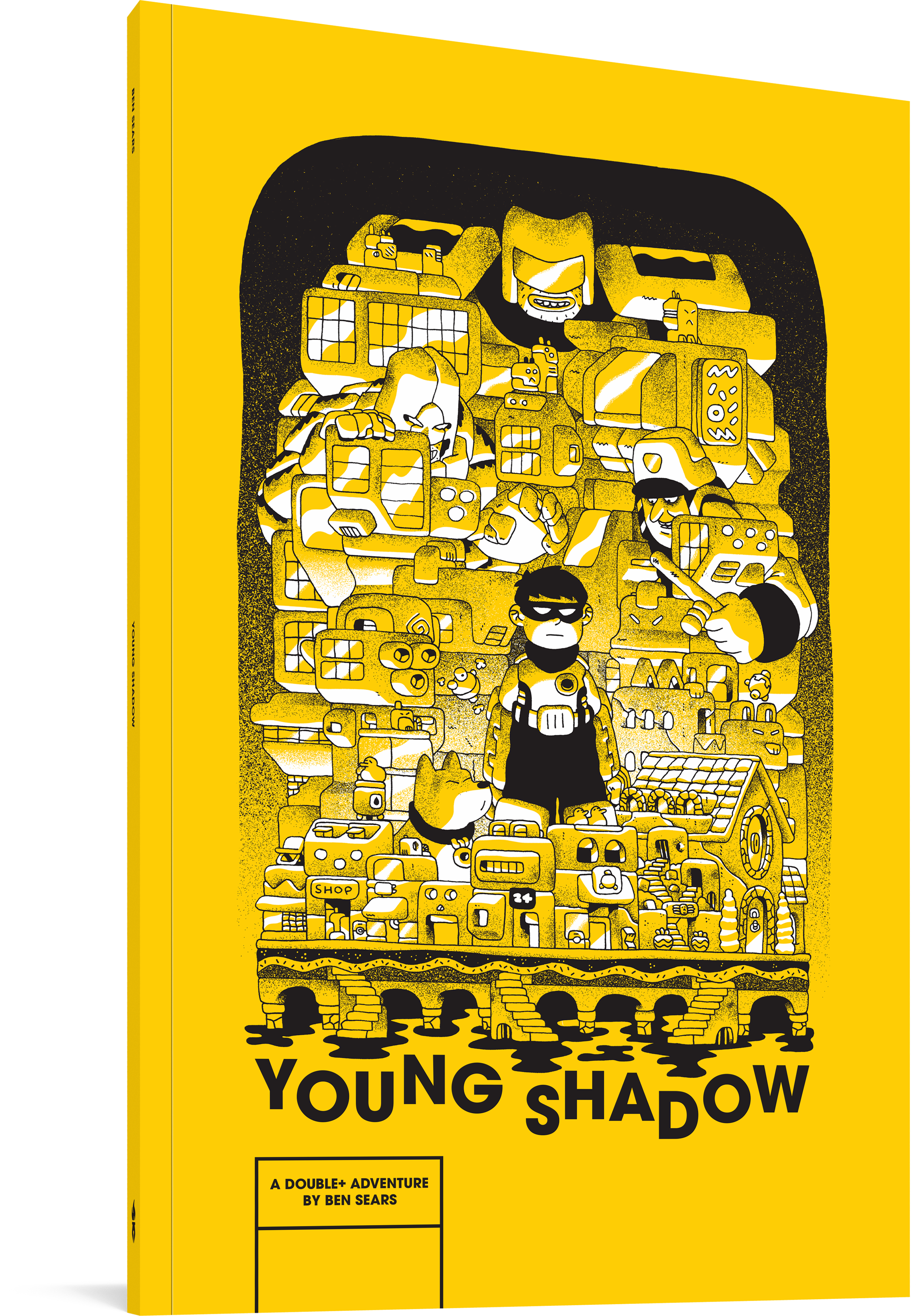 Age 8-12
By Ben Sears
Published by Fantagraphics
With the sad-but-planned end of Koyama Press, Ben Sears finds a welcome new home at Fantagraphics for his middle grade Double + series. With Young Shadow, Sears expands his Double + world, stepping away from Plus Man and taking us to Bolt City, where Young Shadow patrols the night, fighting against the corruption and cruelty of adults (especially when it comes to mistreated dogs). It is a wonderful distillation of what makes superheroes appealing, where the seemingly powerless can stand up against the injustice of society, and is handled in a way that is neither cynical nor cloying. It shows a range of influences beyond the classic Western superhero, too, employing elements of bandes dessinées, manga (there's a lot of Tezuka going on here), and indie comics. The result is a charming, fun (and funny) adventure tale with a strong moral centre. And I haven't even touched on Sears' art, which just goes from strength to strength. Here he has abandoned traditional colour palettes, adopting instead a black and mustard yellow scheme, and it works a treat in his depiction of night in Bolt City. And speaking of Bolt City, Spears' depiction of the layered, crowded town makes it feel like a lived in place, almost a character in its own right. It's rounded, worn buildings are ever-present, each a unique eye-catching design. Honestly, it's a kids book, but there's plenty here for the adult reader to enjoy.