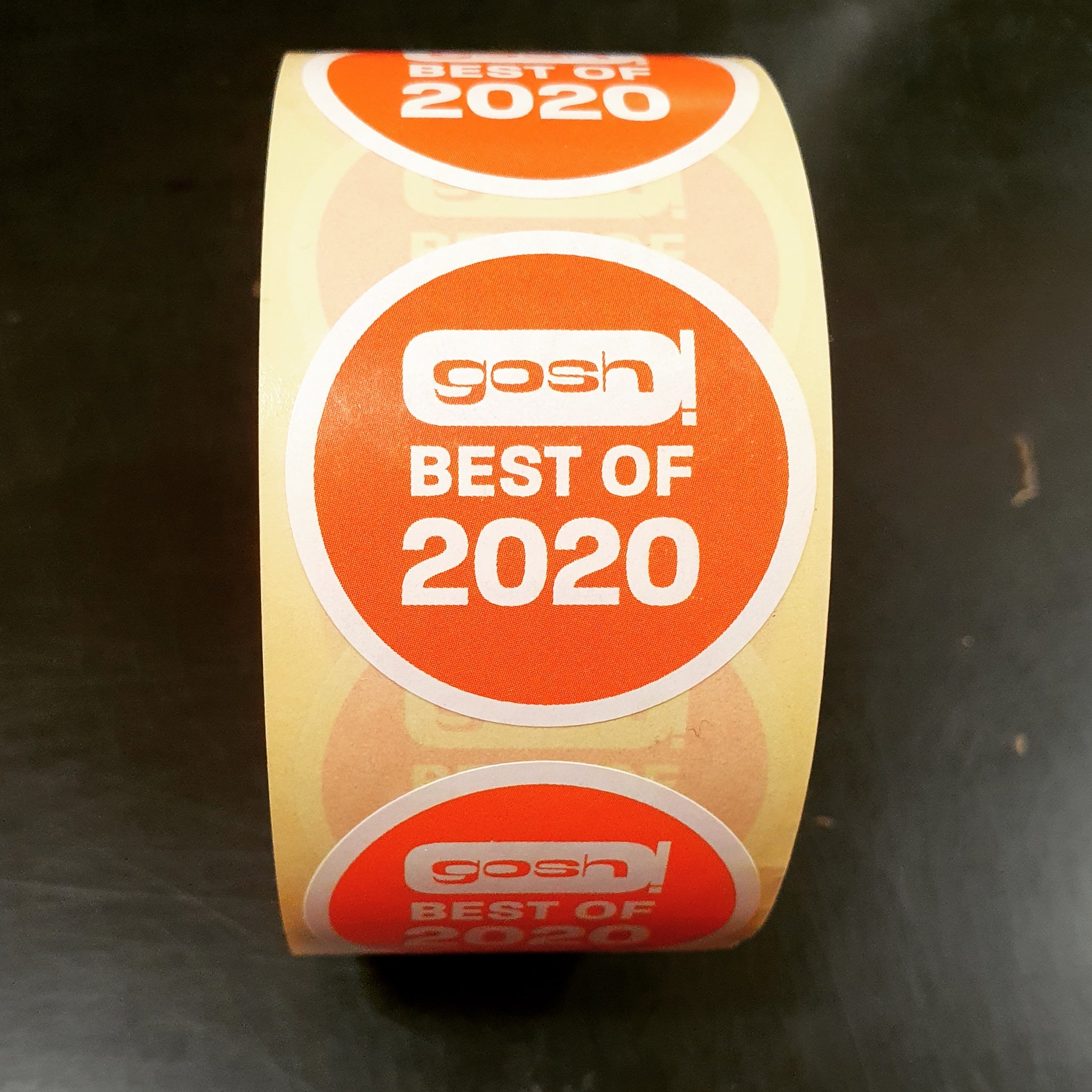 It's time once again where we look back over the year's releases and pick our favourites! And apologies as ever if the greatest book of the year comes out sometime in the next 6 weeks. We do look ahead at release schedules, but things do slip through.

We'll start with the usual disclaimer: doing any kind of Best Of list is a subjective affair, and we should emphasize that these are simply the titles we collectively liked best this year. We also try to offer a reasonable spread of subject matter to find something for as many tastes as possible. So I can guarantee you won't like everything in this list, but I can also guarantee you that you'll like something.

We loosely adhere to a few rules as we put these lists together:
We will only do the first book of a series unless a deliberate attempt is made to create a jumping on point with it. You might have loved volume 8 of Witch Bazooka for its incredible effort tying all the threads together, but we won't include it, sorry. We like to make these lists accessible.
Books collecting stories for the first time that have been serialized prior to this year do qualify. We will also include reprints of translated editions that are being presented in English for the first time, whatever the age.
We just stick to physical media, and only what you might describe as a book. So no single issues (however much I may have wanted to include Jesse Lonergan's Hedra this year).
We only include things that we anticipate will actually be available for a period of time. Inevitably when we announce these lists some books will be temporarily unavailable or reprinting, but they should all be generally available.

The list below is for our Best of 2020 Kids list. For our Best of 2020 Adult list, click here.

Should you wish to purchase any of these from our webstore (please be our guest!), just click on the title, or check out the Best of 2020 - Kids page for the whole range.
A quick note about the age recommendations we have included below. These are intended as a general guideline for age appropriateness. Of course every parent's idea of appropriate is different, as is every child's reading level, so while we hope these give a general idea of what we believe a book's suitability is, so be sure to read the description and make your own judgement about suitability for your child (or the child you're buying for).


So here they are, presented alphabetically, our Best of 2020 - Kids!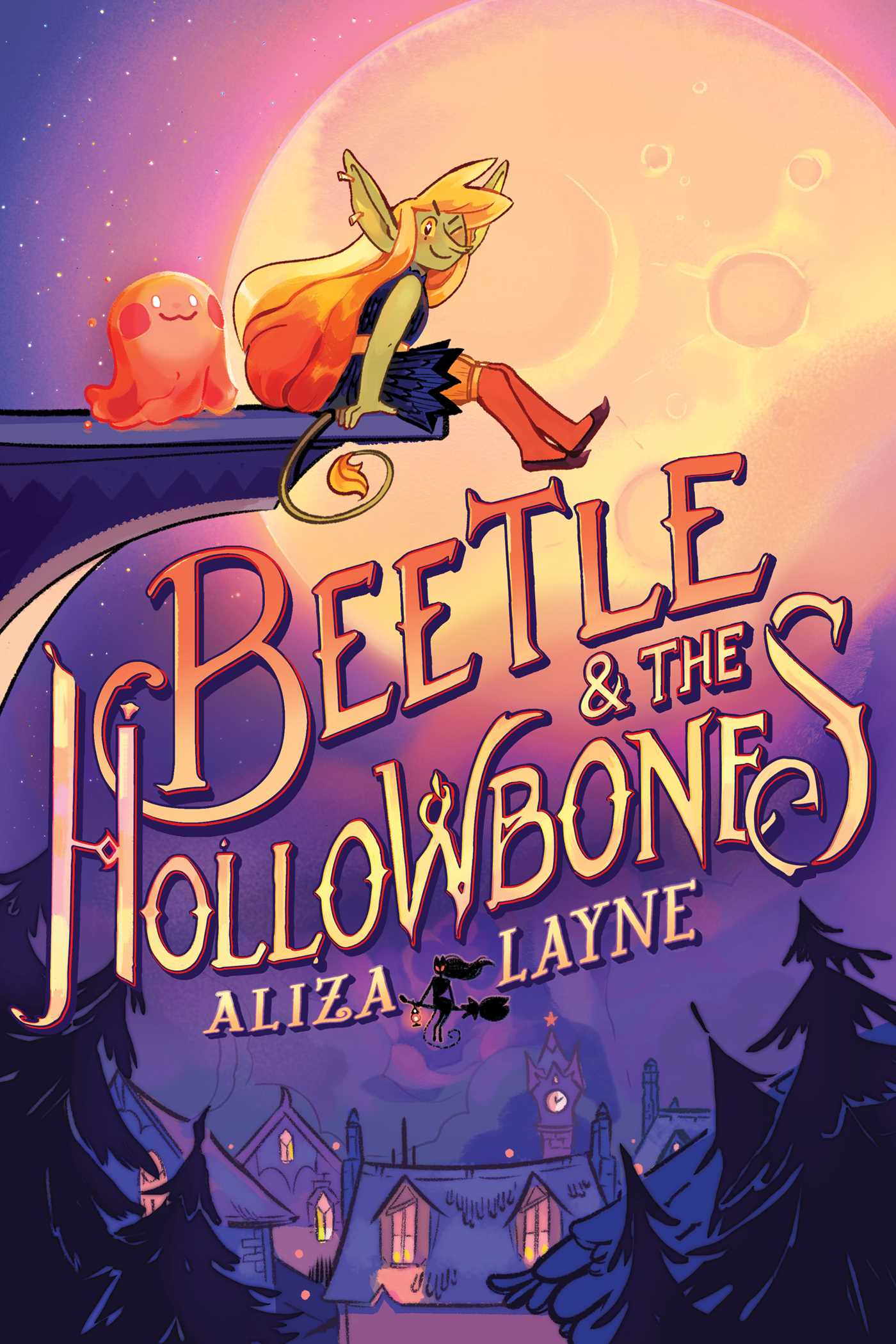 BEETLE AND THE HOLLOWBONES HC
Age 8-12
By Aliza Layne
Published by Atheneum Books for Young Readers

The debut graphic novel of Aliza Layne, author of the Demon Street webcomic. Steeped in fun Halloween-y imagery, this story of young goblin witch Beetle trying to help her friend Blob Ghost while dealing with emerging feelings towards her old friend Kat, feels like a Cartoon Network hit waiting to happen. Bursting with imagination, lovely art and a truly loveable cast of characters, this is a kids fantasy tale that feels fresh and contemporary.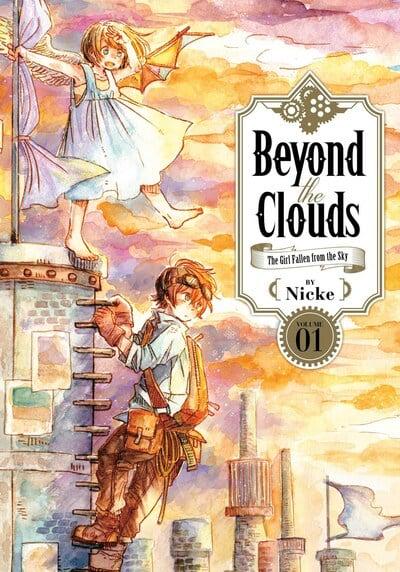 BEYOND THE CLOUDS SC VOL 01
Age 8-12
By Nicke
Published by Kodansha

A lovely new manga series by the singularly-named Nicke, and a must for fans of the films of Hayao Miyazaki or last year's Witch Hat Atelier. In a steampunk fantasy world, and young apprentice mechanic finds a winged amnesiac girl, though one of her wings is lost. He constructs her a mechanical wing and strikes up a friendship with her, determined to uncover her past and get her home. It's a really solid adventure story, elevated by some truly spectacular art. Little factoid about the book: it was actually produced by Nicke (a Japanese artist) for a French publisher first before being sold back into Japan.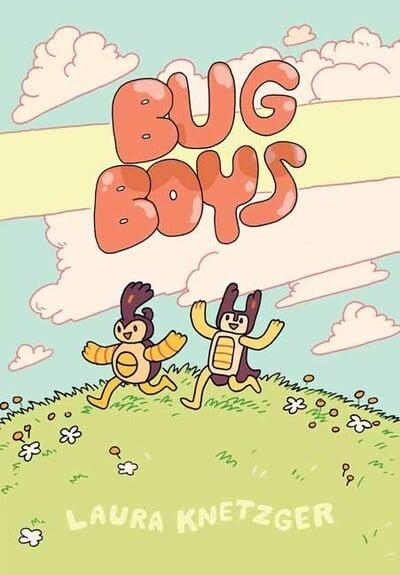 BUG BOYS HC
All Ages
By Laura Knetzger
Published by Random House Graphic

Laura Knetzger has created a loveable duo to learn from in the Bug Boys. Two bug buddies - Rhino-B and Stag-B - get into a series of adventures as they roam about Bug Village and beyond over the course of a summer. On the surface it's a sweet series of vignettes that capture the fun and imagination of childhood friendships, but there's more going on here. Much like last year's best of title Pilu of the Woods, Bug Boys speaks to the emotional world of children as Rhino-B and Stag-B help each other overcome fear, sadness, anxiety and anger.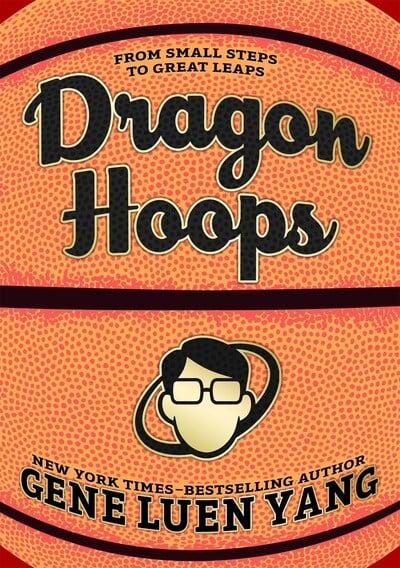 DRAGON HOOPS HC
Age 13+
By Gene Luen Yang
Published by First Second

Whether you're interested in basketball or not (and Gene Luen Yang certainly wasn't when he began this), you'll find plenty to like in this book which is part-memoir and part-sports team profile. Yang works as a teacher in a high school, and decides to chart the progress of his school basketball team, the Dragons, for a season. Along the way he introduces us (and himself) to the history of the game, lets us into the lives of the team, and into his own family as well. It's masterfully done, and incredibly engaging as you find yourself being caught up in the fortunes of the Dragons. A great first memoir for young readers.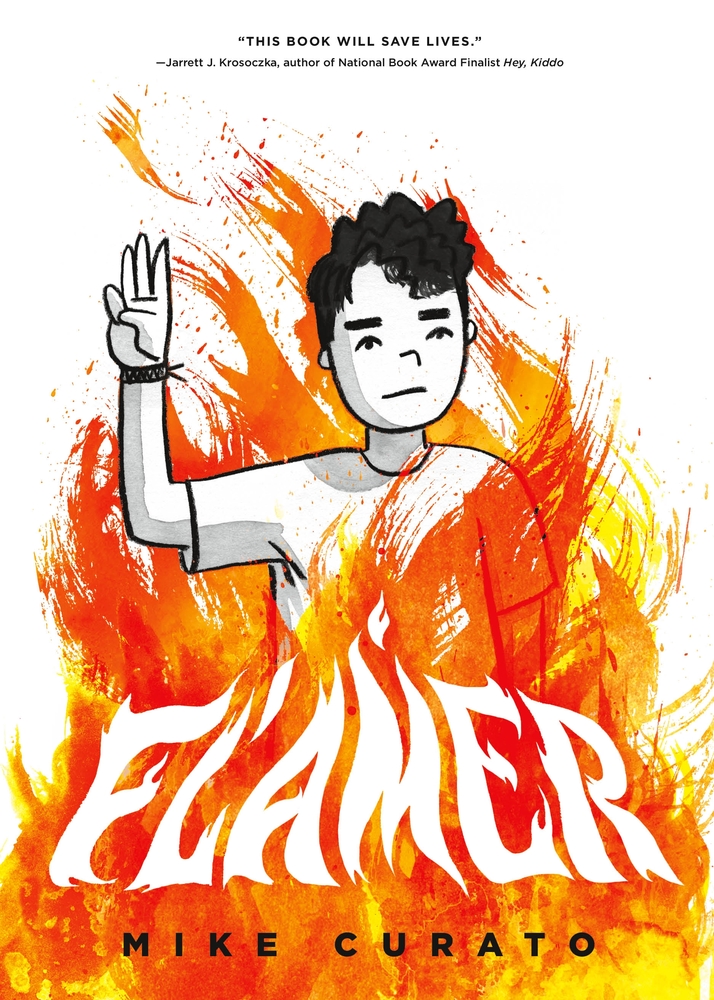 FLAMER SC
Age 13+
By Mike Curato
Published by Henry Holt & Co

An at times tough but ultimately uplifting story about self-acceptance and the journey a young man takes to become comfortable with his sexuality. Mike Curato's graphic novel tells the story of Aidan, a young man just about to start high school, spending the last weeks of summer break on a Boy Scout camp. Relentlessly bullied for his weight, half-Filipino heritage and lack of athleticism, Aidan internalizes it all into self-hatred (galvanized by his conservative religious upbringing) as he realises that he is gay. It's a story that is painfully familiar to many, and valuable both for young people struggling with their sexuality and those whose actions may affect them. A book that is not an easy read, but for many will be an important one.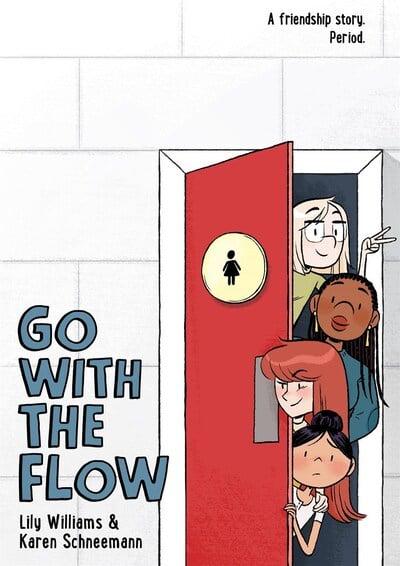 GO WITH THE FLOW SC
Age 8-12
By Lily Williams & Karen Scheeman
Published by First Second

Go With the Flow is an honest and funny take on friendship, activism and menstruation. Upon discovering that the tampon dispensers in their school are always empty, a group of four friends embark on a mission to stand up to the school board, and demand free menstruation products in all bathrooms. Lily Williams and Karen Scheeman have created a candid and down-to-earth graphic novel that perfectly captures the teen experience; the conversations between these friends are refreshing in their directness, as the girls refuse to feel shame over their own bodily functions, even when everyone around them wants to. Williams' art is bold and expressive, and the use of red throughout is bright and engaging. A diverse cast, laugh-out-loud moments and tons of helpful information make this a must read.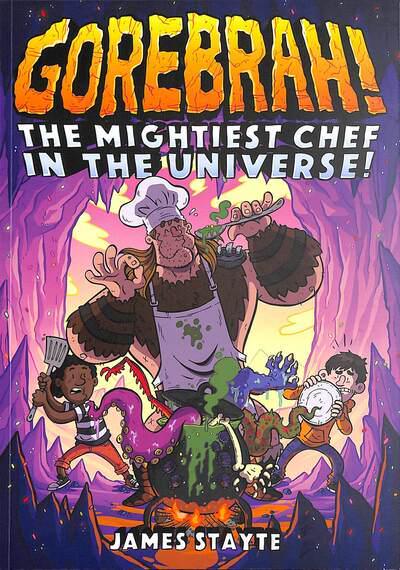 GOREBRAH THE MIGHTIEST CHEF IN THE UNIVERSE SC
All Ages
By James Stayte
Published by David Fickling Books

We've not seen many new collections from The Phoenix this year, but colour us happy to find that Gorebrah is one of them. If you're unfamiliar, Gorebrah is a barbarian who is determined to become the greatest chef in the universe. Created by James Stayte, he generally begins each adventure smashing through somebody's wall, coming to their culinary rescue. Mayhem ensues, be it a zombie outbreak, gladiatorial cooking tournament or ghostly manifestation, in short, punchy adventures that are rammed with gags for little ones and grown-ups alike. A total joy.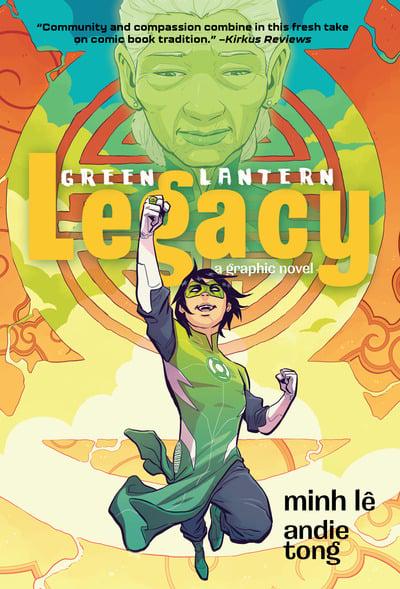 GREEN LANTERN LEGACY SC
Age 8-12
By Minh Lê & Andie Tong
Published by DC Comics

Legacy really is the key to this amazing middle grade graphic novel. Balancing family and superheroics perfectly, Green Lantern Legacy is a great exploration of love, creativity, and what it means to live in someone's shadow. Tai Pham is thirteen when his grandmother passes away, and the last thing he expects to inherit is a Green Lantern ring! Tai's journey to becoming a Green Lantern means facing the truth about his family, his community, and society as a whole. This is a brilliant introduction to a brand new character and his family, skillfully merged with the wider DC universe (John Stewart has a very welcome presence as Tai's Lantern mentor!).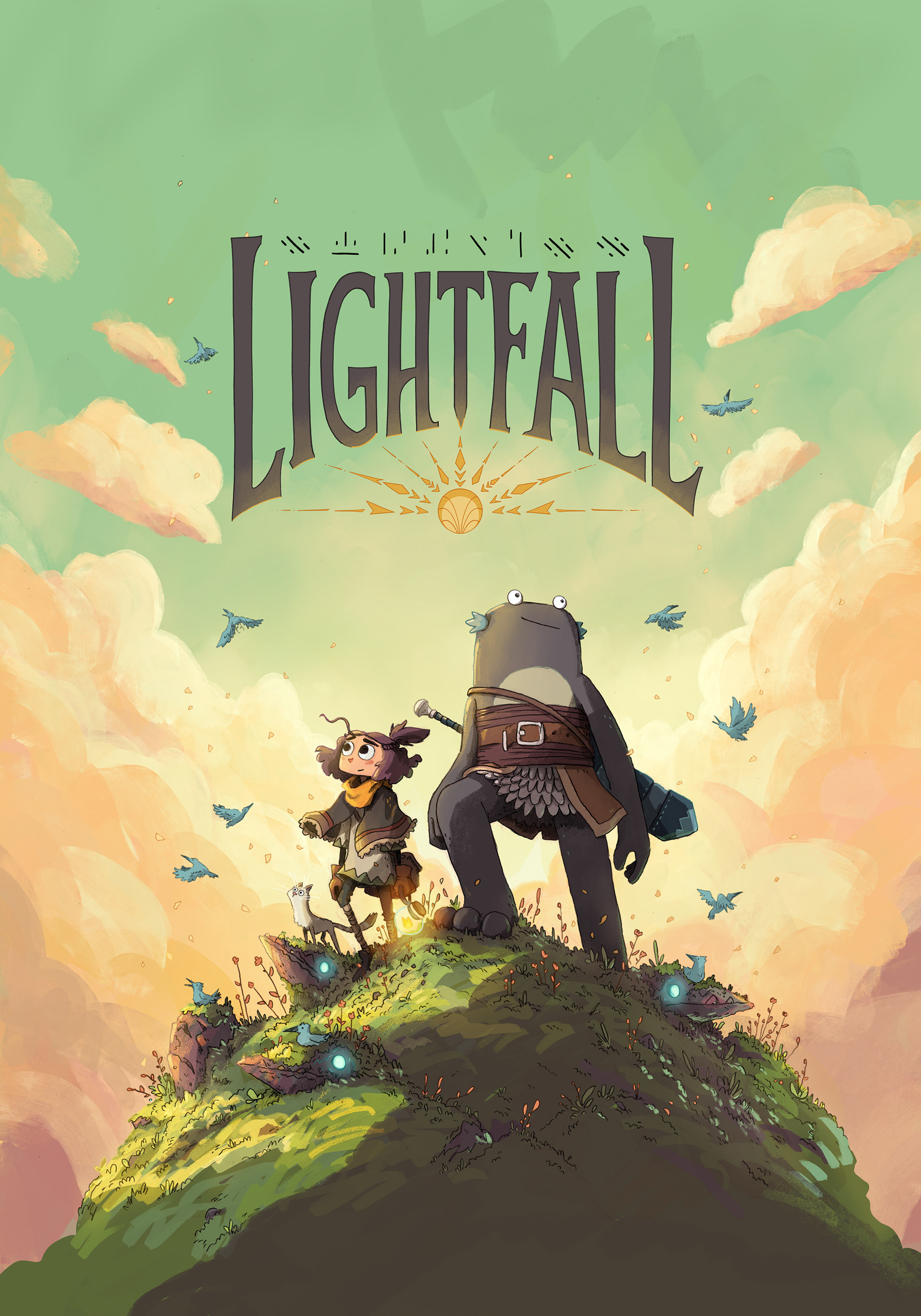 LIGHTFALL SC VOL 01 THE GIRL AND THE GALDURIAN
All Ages
By Tim Probert
Published by HarperAlley

Good news, fans of Amulet, 5 Worlds and other great fantasy GN series: we've found your next book! Tim Probert has crafted a memorable new fantasy world in Irpa, and wonderful protagonists in Bea and Cad. Cad is a Galdurian, a lost people of whom he is apparently the last. But Cad believes he can find the other Galdurians with the help of the Pig Wizard. He meets the wizard's granddaughter, Bea, but when they return to the Pig Wizard's home he has vanished. Now they must travel across Irpa in search of him while elsewhere in the world a darkness awakes that may consume everything. It really does tick all the boxes, and is beautifully illustrated, leaving us eager for the next installment.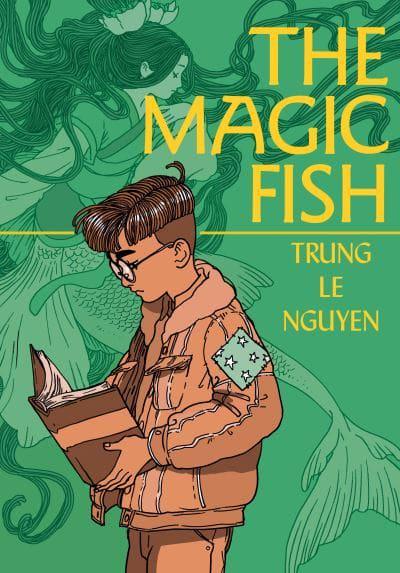 MAGIC FISH SC
Age 13+
By Trung Le Nguyen
Published by Random House Graphic

This stunning debut from Trung Le Nguyen perfectly interweaves fairy-tales with a deeply personal family narrative, following the 13-year-old Tiến and his family as they read stories aloud to one another. Attempting to bridge the gap between his parents' lives in Vietnam, and his childhood in America, these stories fit themselves in the gaps between language. Tiến knows little about his family's heritage, and he himself is keeping a secret from his family: he doesn't know how to tell them he's gay. Despite the heavy topic, The Magic Fish is light and hopeful, and Nguyen's art is full of wonder, whether depicting fantasy sequences or a school dance. The fairytale segments in particular are gorgeous to look at, and the merging of these with realistic and grounded interactions between Tiến's family and friends is all the more impressive.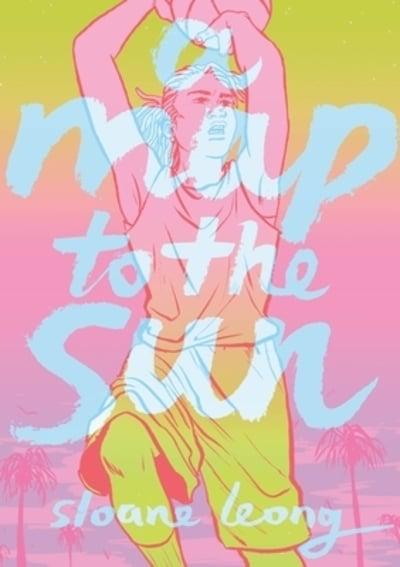 MAP TO THE SUN SC
Age 13+
By Sloane Leong
Published by First Second

It's impossible to talk about Map to the Sun without first mentioning the colouring; even before you open the first page, the book is a vivid and beautiful object. The use of colour throughout is jaw-dropping, as the intensity of the pinks, reds, and yellows brings an added layer of depth to Sloane Leong's thoughtful and grounded storytelling. Map to the Sun follows two girls from very different backgrounds, Ren and Luna, who form an unexpected friendship one summer. After a year apart, they find themselves at the same school, and eventually, as founding members of an all-girls basketball team. This isn't a lighthearted tale of team-sports, but instead a deep and meditative exploration of friendship, and different pressures put on these girls by their families, friends and society, as each navigates the difficult path to adulthood.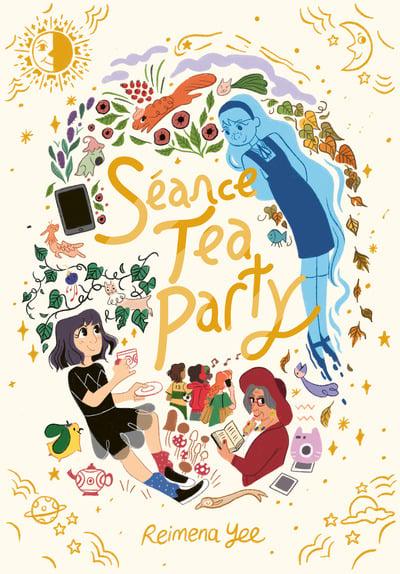 SEANCE TEA PARTY SC
Age 8-12
By Reimena Yee
Published by Random House Graphic

Just a warning to adults who intend to read this book: it'll almost certainly have you in bits. Reimena Yee has created a wonderful story about growing up, or rather the anxieties about growing up as life begins to change within and without. It's about that time in a child's life when they are aware of the pressure to set aside childish things, but don't feel quite ready to leave them behind. When pre-teen Laura holds a seance, she meets Alexa, a child ghost who haunts her house, and who was actually her imaginary childhood friend. Unlike Lora and her friends, Alexa never grew up, and so Lora sees a kindred spirit in her. This book is really something, a beautiful ode to letting go that tackles the subject with sensitivity and tact.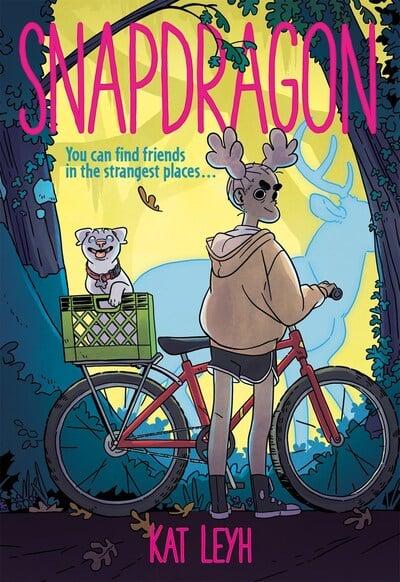 SNAPDRAGON SC
Age 8-12
By Kat Leyh
Published by First Second

Kat Leyh, the current co-writer of Lumberjanes, had a lot to live up to with the release of her debut graphic novel, but with Snapdragon she's surpassed any expectations. Following the oddball and outsider Snap as she confronts and befriends a witch living in the forest, Snapdragon brings together a wonderful cast of characters, magical world and rich, engaging narrative. Leyh's ability to keep this world grounded is remarkable, as Snapdragon never becomes too focused on the magical side of magical realism. It's a delight also to see a form of magic that is truly gross, full of dead animals and bones, and Snap's relishing of this makes witchcraft all the more exciting. The supporting cast are also brilliant, from the grumpy-but-lovable witch Jacks, and Snap's overworked but loving mother to her best friend Lulu. Snapdragon is one you don't want to miss!

SPIDER-MAN & VENOM DOUBLE TROUBLE SC
All Ages
By Mariko Tamaki & Gurihiru
Published by Marvel Comics

A wonderfully silly tale that posits Spider-Man and Venom as roommates (with Ghost Spider living next door) with all the odd-couple wackiness that might imply. Mariko Tamaki and Gurihiru have an absolute blast with this sitcom-friendly idea, and throw a body-swapping story into the mix for good measure. Kind of a Teen Titans Go style take on Spidey and Venom that's a lot of fun for the little ones.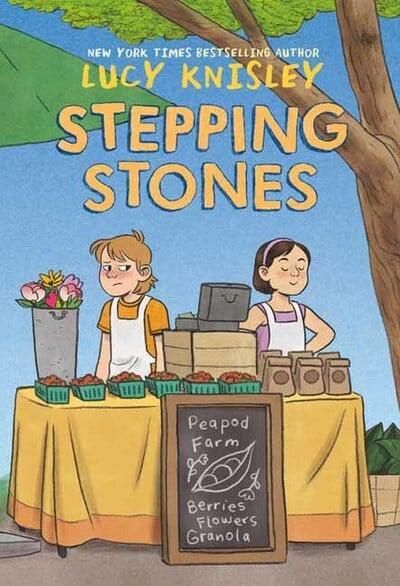 STEPPING STONES SC
Age 8-12
By Lucy Knisley
Published by Random House Graphic

Lucy Knisley has had great success with biographical graphic novels and children's picture books, so it's a delight to say she has hit the nail on the head yet again with her first middle grade graphic novel. Jen is not happy about leaving the city, her father, and her friends to move to a farm with her mother and her new boyfriend, but things get worse when Jen realises how much work is involved in running a farm! To top it all off, she has two new step-sisters to sometimes share a room with. Knisley's style is effortlessly charming, and perfectly suited to bringing these characters to life, making Stepping Stones a fun and relatable read.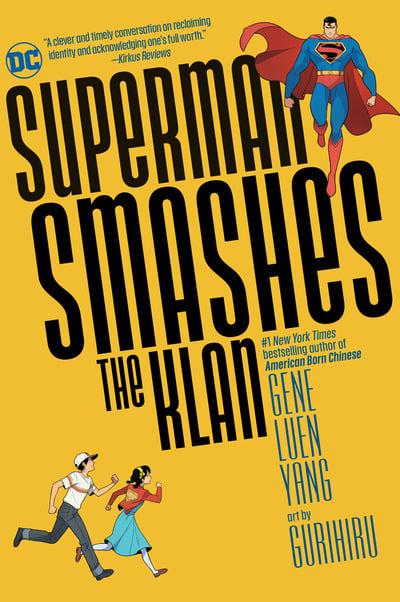 SUPERMAN SMASHES THE KLAN SC
Age 8-12
By Gene Luen Yang & Gurihiru
Published by DC Comics

Gene Luen Yang and Gurihiru's Superman Smashes the Klan follows Roberta and Tommy Lee as their family moves from Chinatown to the Metropolis suburbs. Their initial feelings of isolation and Roberta's struggles to change her behaviour to fit into the almost exclusively white neighbourhood, are significantly heightened when the family become the target of the local chapter of the KKK. This is not an easy topic, but Yang and Gurihiru manage to delicately handle the balance between the weighty subject matter, and an engaging and exciting action plot. While Superman is of course key, and his own feelings of alienation are a mirror to the narrative, Superman Smashes the Klan really excels at putting a regular family at the centre of the narrative, allowing them to become the heroes. The blending of the Lee family with Superman and his supporting cast (Jimmy Olsen has a great role here) is seamless, creating a great access point to a story that explores racism thoughtfully and with depth.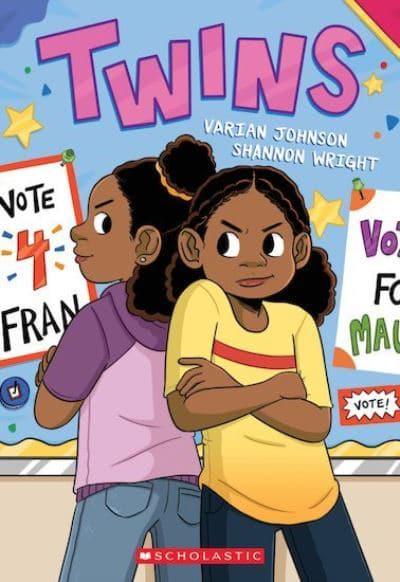 TWINS SC
Age 8-12
By Varian Johnson & Shannon Wright
Published by Scholastic

Starting 6th grade, best friends and twins Francine and Marueen are shocked to find they no longer share the same schedule. But where Maureen finds herself alone in class and at lunch time, Francine seems to thrive in being apart. Twins by Varian Johnson and Shannon Wright is a heart-warming and impactful tale of two twins who must learn to grow into themselves, but risk growing apart. The whole cast are wonderfully realised, interactions at school and at home feel real and grounded, as difficult conversations about identity, friendship and family are handled beautifully. Every page is a delight to look at, and Shannon Wright's art adds extra detail to every panel. Twins is a must-have for your shelf!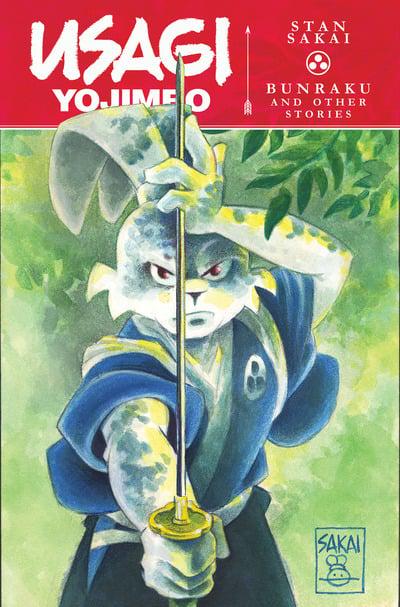 USAGI YOJIMBO BUNRAKU & OTHER STORIES SC
Age 8-12
By Stan Sakai
Published by IDW

Now I wouldn't normally include the latest volume of a series that has been running for more than 35 years, but Bunraku and Other Stories is designed as a jumping on point for new readers, collecting the first arc of Usagi's first series with new publisher IDW, and also the first time the book has been presented in colour (by Sakai's old Groo collaborator Tom Luth). That's a lot of firsts, but most importantly we want to take every opportunity to promote Usagi Yojimbo as a must-read for kids and adults alike. Usagi is a ronin rabbit who travels across a fantasy version of the Edo period of Japan, filled with samurai, ninja, monsters and magic, while always staying grounded in Japanese culture and historical events. Writer & artist Stan Sakai's art and storytelling are as fresh and accessible as ever. This volume sees Usagi take on a troupe of demon puppets, assist a famous writer in escaping from her samurai husband, battle a goblin near the spot his master was killed, and meet up with some old friends in a goofy, fun story to round the collection out. Oh, and there's an animated series coming to Netflix, so get on board now and act like you knew about it all along...

WEIRN BOOKS SC VOL 01 BE WARY OF THE SILENT WOODS
Age 8-12
By Svetlana Chmakova
Published by Yen Press

Svetlana Chmakova, writer and artist of the award-winning Berrybrook School titles, returns to an old property of hers, rebooting it for a new series of graphic novels. It has many of the familiar trappings of a middle school drama - crushes, rivalries, insecurities and so on - but is set ina town filled with supernatural folk, where the kids attend a night school provided especially for those with abilities beyond the norm. Ailis and her cousin Na'ya both attend the school as weirns, witches who have a being called an Astral attached to them at birth. When strange (well, stranger than normal) things start happening, the two set out to get to the heart of the mystery, no matter the danger. Fun stuff with some nice spooky overtones.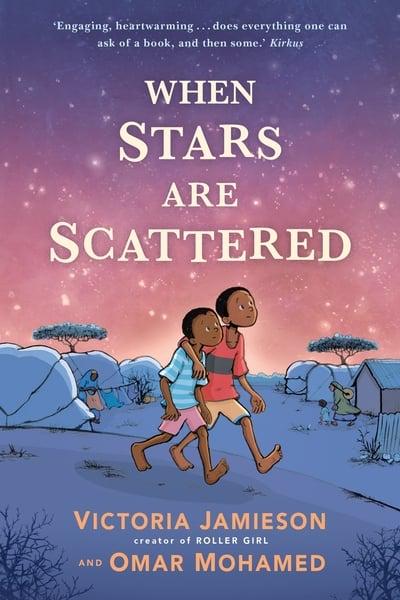 WHEN STARS ARE SCATTERED SC
Age 8-12
By Victoria Jamieson and Omar Mohamed
Published by Faber & Faber

When Stars are Scattered is in many ways a difficult read, but it is so accessible and intimate it is impossible not to fall in love with it. Written by Victoria Jamieson and Omar Mohamed with art by Jamieson, it depicts the true story of the fifteen years Mohamed spent in a Kenyan refugee camp caring for his younger brother. Omar and Hassan must fight for every opportunity given to them, but much of their time spent at the camp is spent waiting: for food, water, clothes, for their mother to find them, and for the chance to leave the 'open prison' they live in. It is safe to say that When Stars are Scattered does not gloss over any hardships, while remaining appropriate for younger readers. It's a read that will be educational and enlightening to most, that is also beautiful and full of hope.