Posted by Andrew on 20th Nov 2020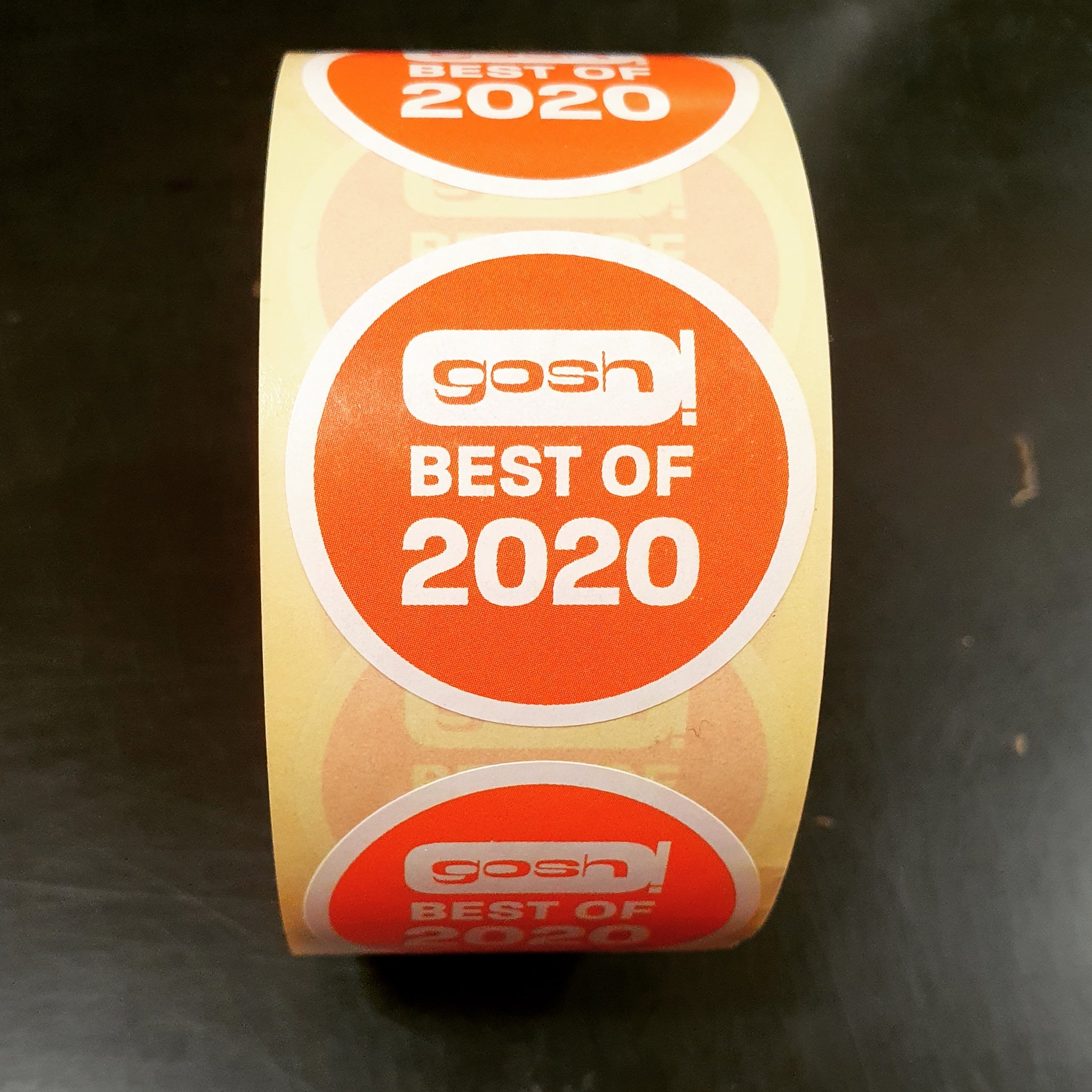 It's time once again where we look back over the year's releases and pick our favourites! And apologies as ever if the greatest book of the year comes out sometime in the next 6 weeks. We do look ahead at release schedules, but things do slip through.
We'll start with the usual disclaimer: doing any kind of Best Of list is a subjective affair, and we should emphasize that these are simply the titles we collectively liked best this year. We also try to offer a reasonable spread of subject matter to find something for as many tastes as possible. So I can guarantee you won't like everything in this list, but I can also guarantee you that you'll like something.
We loosely adhere to a few rules as we put these lists together:
We will only do the first book of a series unless a deliberate attempt is made to create a jumping on point with it. You might have loved volume 8 of Witch Bazooka for its incredible effort tying all the threads together, but we won't include it, sorry. We like to make these lists accessible.
Books collecting stories for the first time that have been serialized prior to this year do qualify. We will also include reprints of translated editions that are being presented in English for the first time, whatever the age.
We just stick to physical media, and only what you might describe as a book. So no single issues (however much I may have wanted to include Jesse Lonergan's Hedra this year).
We only include things that we anticipate will actually be available for a period of time. Inevitably when we announce these lists some books will be temporarily unavailable or reprinting, but they should all be generally available.
The list below is for our Best of 2020 Adult list. For our Best of 2020 Kids list, click here.
Should you wish to purchase any of these from our webstore (please be our guest!), just click on the title, or check out the Best of 2020 - Adult page for the whole range.

So here they are, presented alphabetically, our Best of 2020 - Adult!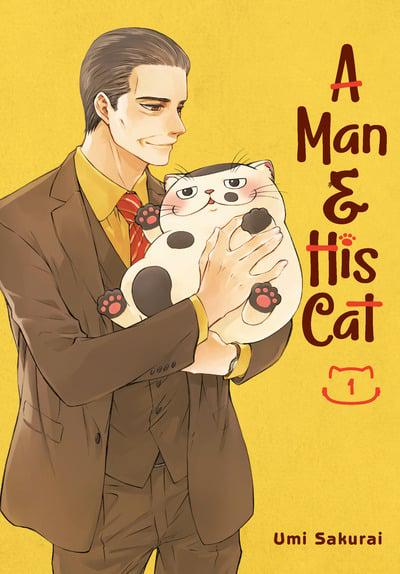 A MAN AND HIS CAT SC VOL 01
By Umi Sakurai
Published by Square Enix

Sometimes you want harrowing memoir. Sometimes you want gripping thrills. Sometimes you want experimentation. And sometimes you want a heartwarming story about an older man and his homely cat. A sensation in Japan, this lovely book is one for the pet owners out there. It's about how we can find what we're looking for in our animal companions, and what they might even find in you. Umi Sakurai's art has a dreamy quality which makes titular cat Fukumaru's cuteness nigh-on unbearable. But in the end it works, because it's just so damn lovely that you'd have to have a heart of stone to be cynical in the face of it.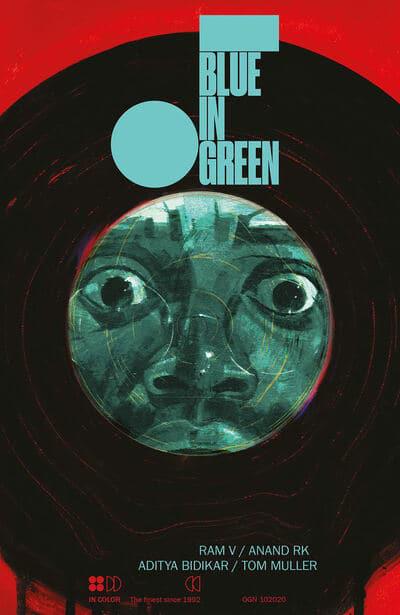 BLUE IN GREEN SC
By Ram V & Anand RK
Published by Image Comics

The latest book from Ram V and his Grafity's Wall artist Anand RK has had a lot of heat, and was certainly one of our most anticipated books of the year given Ram's These Savage Shores making last year's list. Blue in Green (taking its name from the classic Miles Davis track) is a psychological horror set in the world of jazz. Erik Dieter is a teacher whose most promising days as a musician are long behind him. After the funeral of his mother he has a disturbing vision which sets him on a path that may lead to his destruction. It's about legacy and obssession in the pursuit of creativity, with stunning art and storytelling that marks a new high water mark for its creators.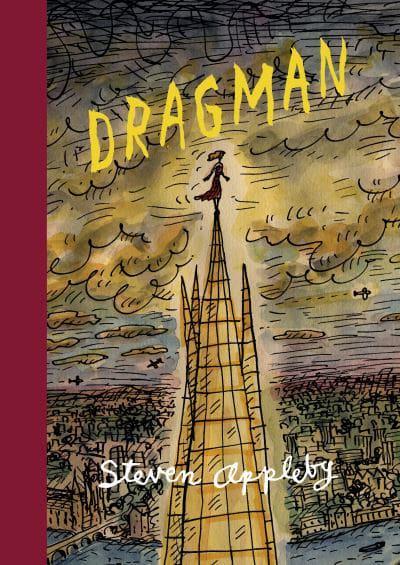 DRAGMAN HC
By Steven Appleby
Published by Jonathan Cape

Given his near-40 year career making comics (plus animation, fine art, illustration, etc), it's remarkable to think that this is Steven Appleby's first graphic novel. Even more remarkable for it to be a superhero story that is also a gripping thriller, a witty underground comic, and a semi-autobiographical meditation on identity. August Crimp is the superhero Dragman, whose powers are only present while he wears women's clothes. Drawn out of retirement by a serial killer who is targeting transgender women, Crimp puts his life on the line one more time. What's amazing about the book is how well it works on every level, with its warm humanity that which resonates most at the end. Appleby is a British comics legend, so it's no surprise that his first expanded narrative should be so damn good.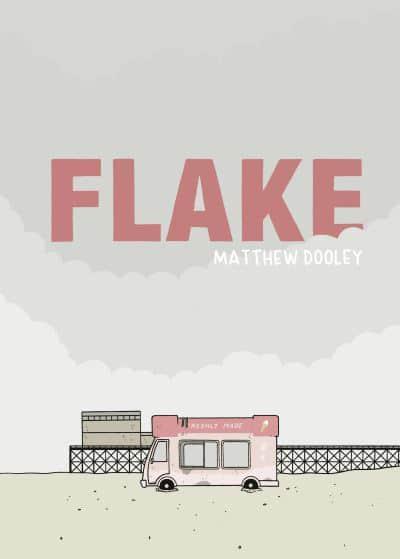 FLAKE HC
By Matthew Dooley
Published by Jonathan Cape

The world of ice cream vans is a fascinating one. Dragon's Den star Duncan Bannatyne has told some amazing stories of his time as an ice cream seller, and the cutthroat world that he operated in (all the more so for it being during the Glasgow Ice Cream Wars, a gang turf war that used the vans to move drugs and stolen goods). So it's no surprise that Matthew Dooley's graphic novel should be so entertaining in its tale of warring vans in a North East seaside town. What is a surprise is just how accomplished this, Dooley's first graphic novel, is. With its spot-on portrayal of the all-too familiar fictional town of Dobbiston and its witty portrait of the half-brothers at the centre of the story, it shows a sophistication that is unusual in a debut. A funny, accessible graphic novel that's a perfect conversion tool for the non-comics reader!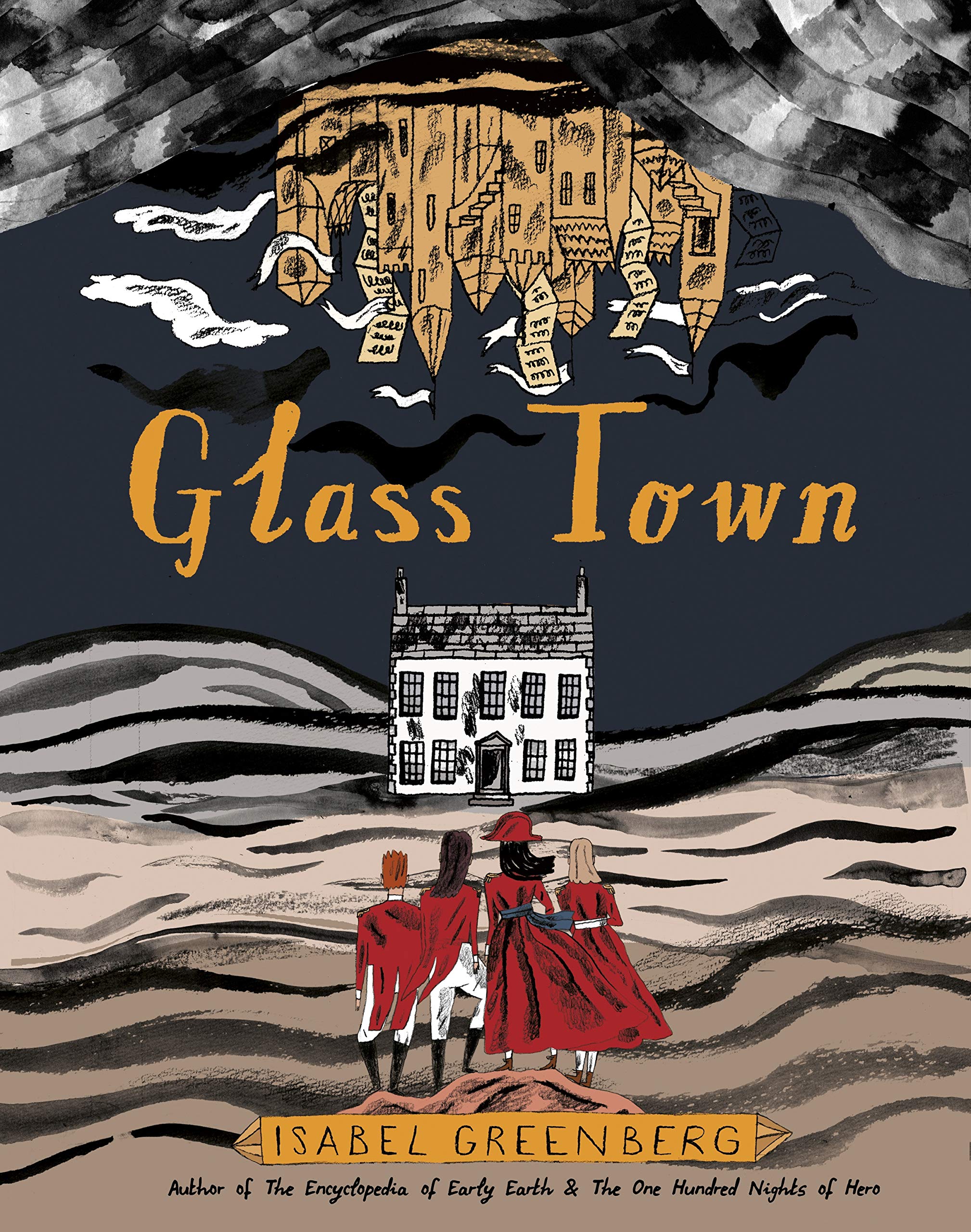 GLASS TOWN HC
By Isabel Greenberg
Published by Jonathan Cape

Isabel Greenberg is perfectly suited to write about writing, and the mastery of her storytelling is fully realised in Glass Town. An exquisitely crafted weaving of the real and imagined lives of the Brontës, Greenberg digs deep into Brontë juvenilia to fully submerge the reader in the chaotic and confusing world of Glass Town. Following the siblings - with a focus on Charlotte - from childhood to adulthood, Greenberg perfectly depicts the impact what started as a childhood pastime has across their whole lives. Not to mention that Glass Town is stunning to look at, and each page is full of wonder. Greenberg has managed to create a book that is full of the fantastical, yet remains a faithful and personal exploration of one of literature's most iconic families.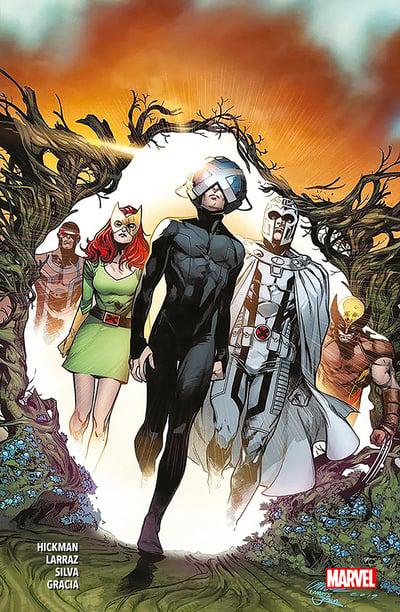 HOUSE OF X POWERS OF X SC
By Jonathan Hickman, RB Silva & Pepe Larraz
Published by Marvel / Panini

Serialised last year (but collected in March), this was easily the biggest superhero event we'd seen in quite some time, and probably the most seismic shift in the status quo of Marvel's mutants since Grant Morrison's explosive run nearly 20 years ago. Jonathan Hickman, along with artists RB Silva and Pepe Larraz, simultaneously embraced and turfed out recent continuity with this meticulously plotted tale that sees Charles Xavier execute a bold, potentially crazy plan for mutantkind. With story threads running in the past, present and far flung future, it's both a gigantic reset button for a corner of the Marvel universe that had been overlooked for some time, and an exciting, original story filled with the kind of jaw-dropping beats that you want from top-drawer superhero entertainment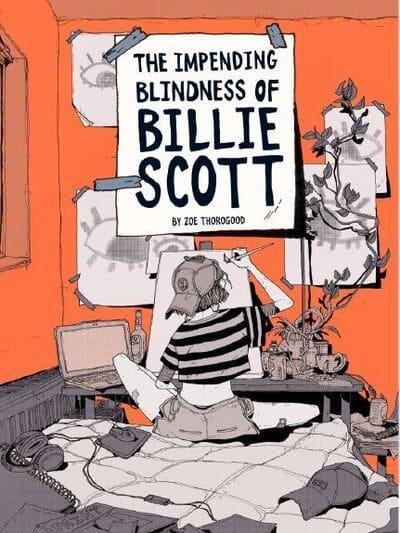 IMPENDING BLINDNESS OF BILLIE SCOTT SC
By Zoe Thorogood
Published by Avery Hill

Billie Scott is going blind, and to make things worse she has two weeks to complete ten art pieces for her first show. Billie, a loner and art fanatic, is forced to re-evaluate her entire life as her reason for living is slowly stripped away from her. Embarking on a journey to paint the portraits of strangers, Billie's pilgrimage is filled with equal parts joy and optimism as it is tragedy. A wonderfully well-rounded protagonist, Billie is sympathetic even in her darker moments, as she is allowed to make mistakes and learn from them. Thorogood's art is exceptional, and her grasp of how the page can be used is remarkable for a debut graphic novelist, as panels weave between eerie detachment and Billie's innermost thoughts. This is truly a marvelous accomplishment, and we can't wait to see what Thorogood will do next.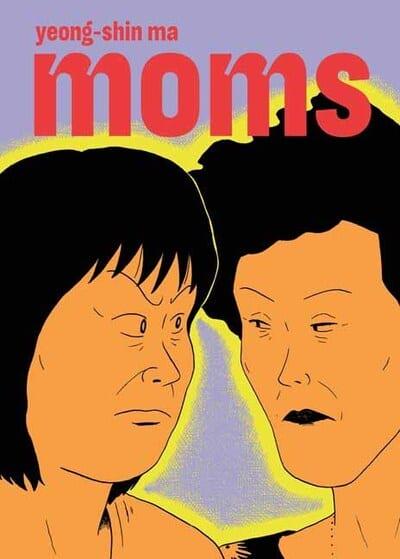 MOMS SC
By Yeong-shin Ma
Published by Drawn & Quarterly

Middle-aged Korean women are not, to be honest, a demographic we see many stories of. So this frank, unfiltered collection of interlocking tales covering the lives and loves of a group of friends, all in the their mid-fifties with older children, is a welcome addition to our shelves. Based on a series of notes made for Yeong-shin Ma by his mother about the reality of life in Korea for women her age, the result is by turns funny, sad and infuriating as we follow Soyeon and her friends deal with bad partners, unreliable friends, disappointing sex, frustrating children and sexist workplaces.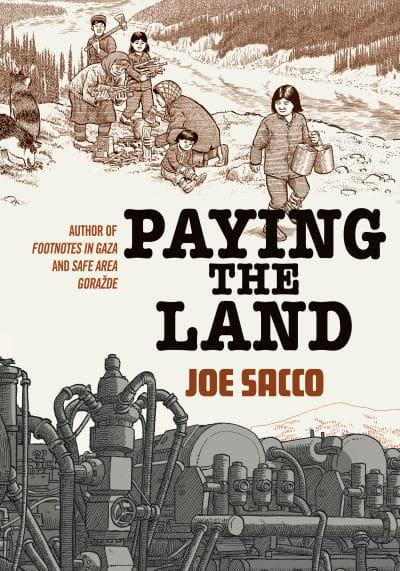 PAYING THE LAND HC
By Joe Sacco
Published by Jonathan Cape

Joe Sacco, undisputed king of comics reportage, is back with his first full-length work since 2009's Footnotes in Gaza (not counting "narrative panorama" The Great War). Spending several years touring through Canada's Northwest Territory, Sacco chronicles the experience of the Dené, the indigenous people of the region. It's a familiar colonial story, one of forced settlement, stolen resources, suppressed culture and official neglect. Familiar, but sadly all-too often not told, especially among descendents of the colonisers. As usual, Sacco acts as witness to the stories of those he encounters in his travels, piecing together the grand arc of history while never losing sight of the human stories that make it up, told with Sacco's typical clarity and verve. He's a great cartoonist and a great communicator, and this book is a reminder of just how important that can be.

PERRAMUS THE CITY & OBLIVION HC
By Juan Sasturain & Alberto Breccia
Published by Fantagraphics

Alberto Breccia (an Argentinian comics artist who was truly one of the greats) and Juan Sasturain's politically charged post-modern masterpiece is collected in English for the first time in a seriously solid piece of hardcover book design. This phenomenal work follows a political dissident who travels Latin America with several like-minded freedom fighters (including, it would seem, Argentinian author Jorge Luis Borges) encountering despotic regimes and absurdist characters, all the while evading the clutches of a sinister death squad. It's all the more remarkable given that it was created while Argentina was still in the grip of a terrifying dictatorship, where those who spoke out were routinely disappeared.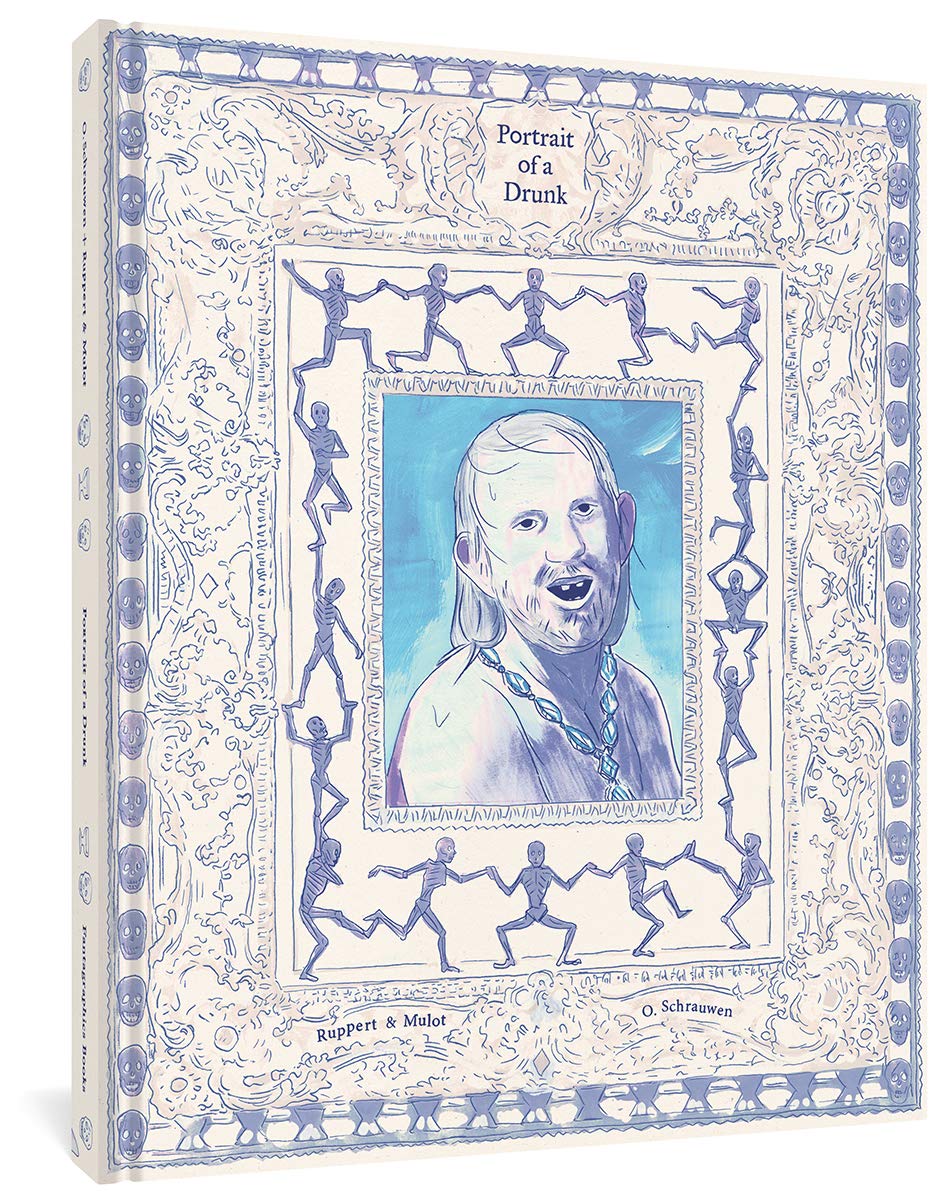 PORTRAIT OF A DRUNK HC
By Olivier Schrauwen and Ruppert & Mulot
Published by Fantagraphics

A decidedly unromantic view of the pirate's life as we follow Guy, a thoroughly unpleasant fellow who finds himself a carpenter on a pirate crew. Guy cares only about one thing, where his next drink is coming from, and he doesn't care who he has to rob, batter or kill to get it. It's a misanthropic tale that's elevated by Olivier Schrauwen's observant, clean line whimsy meeting Ruppert & Mulot's ethereal, clinical and satirical brush strokes. These three are some of the most exciting creators working in French comics today, and this collaboration doesn't disappoint.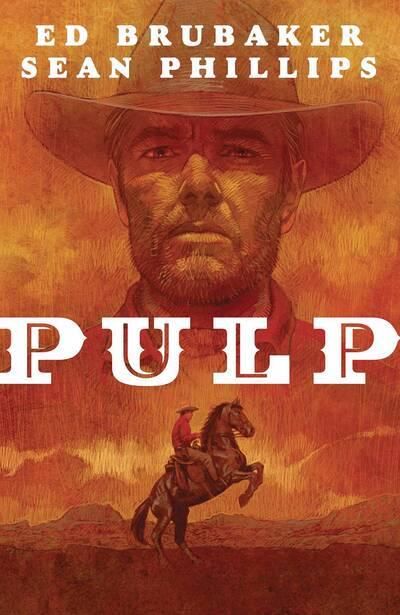 PULP HC
By Ed Brubaker & Sean Phillips
Published by Image Comics

Ed Brubaker and Sean Phillips are one of the most solidly reliable creative collaborations in comics, and their latest original graphic novel, a thriller set in the age of pulps as World War II looms, is typically excellent. Our lead is Max WInter, an aging western pulp writer whose youth as an outlaw comes in handy when he gets drawn into one last score so he can provide for his wife when he's gone: ripping off the American Nazi movement. It's a propulsive, gripping read that feels all the more satisfying for some of the scenes we've had over the past, oh, 4 years or so?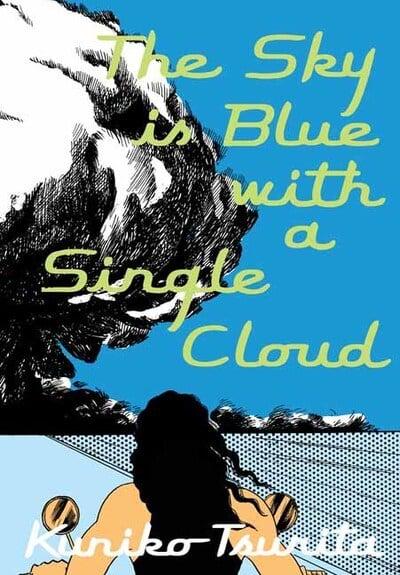 SKY IS BLUE SINGLE CLOUD SC
By Kuniko Tsurita
Published by Drawn & Quarterly

The first female contributor to legendary alt-manga magazine Garo, Kuniko Tsurita died from lupus at the age of 37 and her groundbreaking work has been largely overlooked since. Manga scholar Ryan Holmberg has compiled and translated a collection of Tsurita's work that follows the arc of her creative development, from conventional narrative through to bold experimentation that she uses to explore philosophical questions and challenge patriarchal norms. The book also includes an essay by Holmberg and manga editor Mitsuhiro Asakawa which looks at Tsurita's life, work and influence.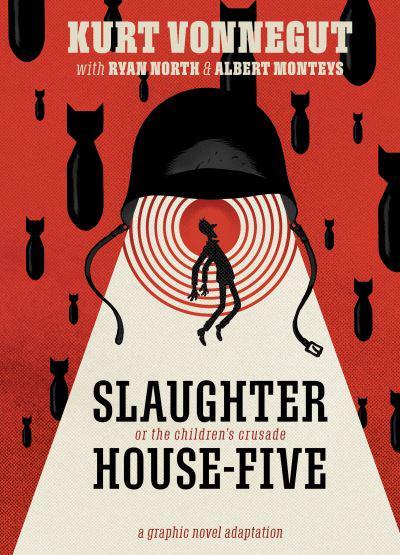 SLAUGHTERHOUSE-FIVE HC
By Kurt Vonnegut, Ryan North & Albert Monteys
Published by Boom Studios

(This sold out pretty much immediately on release, but we're hoping the second printing won't be too far off!) Kurt Vonnegut's classic anti-war novel gets its first comics adaptation, and what an adaptation it is. Ryan North and Albert Monteys craft the best adaptation of a post-modern novel to comics since Paul Karasik & David Mazzucchelli's masterful take on Paul Auster's City of Glass. Like that book, North and Monteys' work is more than just transposing prose into comics, but rather is a true adaptation, utilising the storytelling potential of the medium to its full. All the humour, horror and humanity is intact in a graphic novel that is enriched by knowledge of the original, but equally offers an excellent introduction to Billy Pilgrim's story to readers who have never picked up Vonnegut.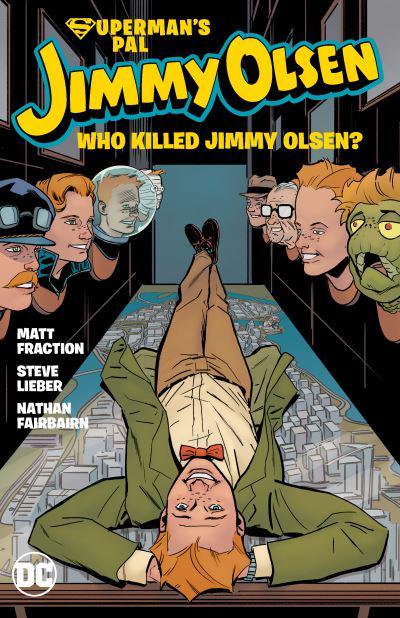 SUPERMAN'S PAL JIMMY OLSEN SC
By Matt Fraction & Steve Lieber
Published by DC Comics

Matt Fraction and Steve Lieber tap into goofier times with gleeful abandon in this love letter to the silver age adventures of Jimmy Olsen. After he's targeted for assassination, Jimmy fakes his death so he can track down his would-be killer. What follows is a convoluted, irreverent, very funny romp through the DC universe, filled with narrative trickery and silly digressions. Don't worry though, all the threads come together in the end for a thoroughly satisfying conclusion to what is one of the most fun superhero books we've seen in quite some time.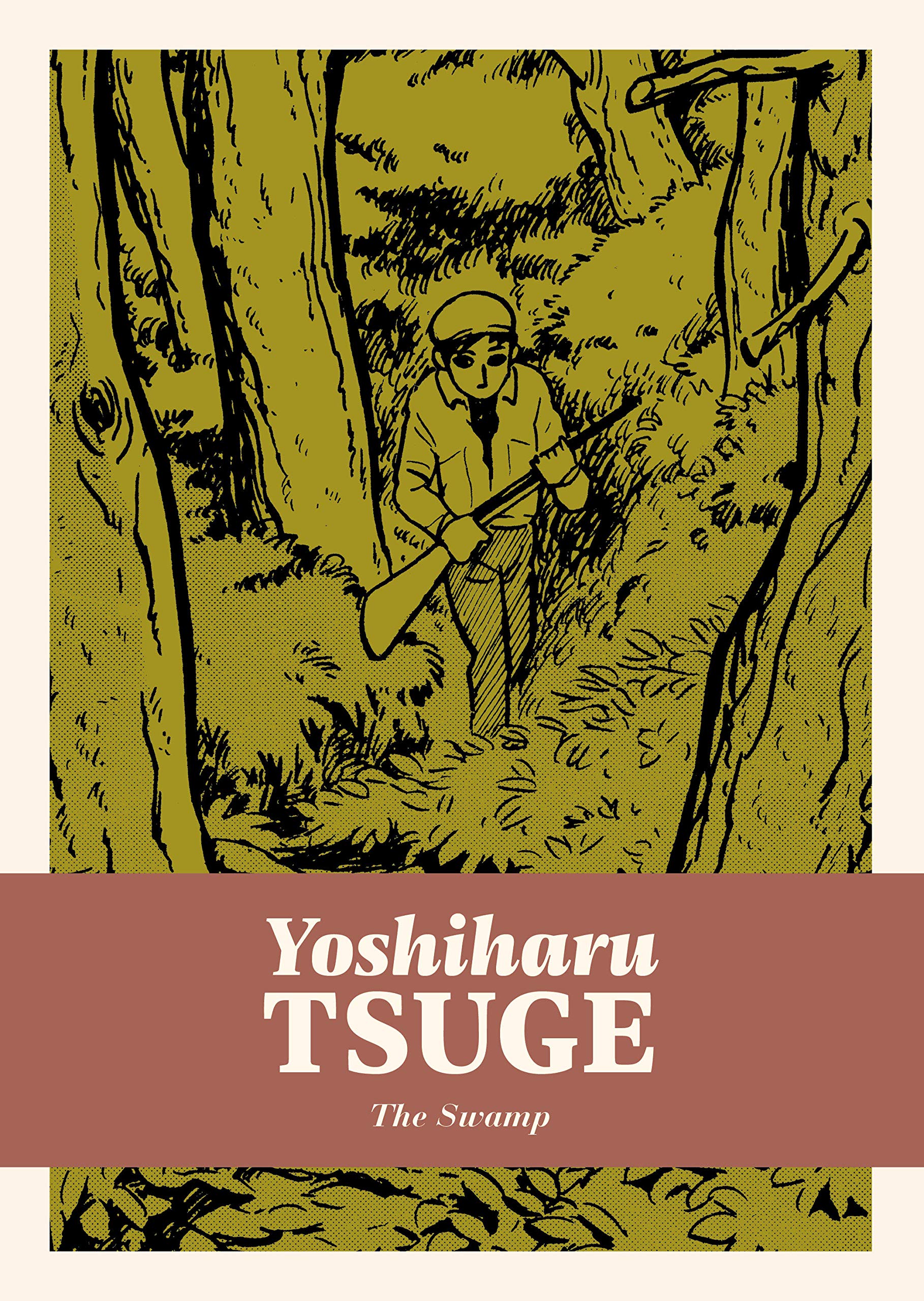 SWAMP HC
By Yoshiharu Tsuge
Published by Drawn & Quarterly

Yoshiharu Tsuge is one of the most revered, influential artists in manga, but virtually unknown in the west due to so little ever being published in English (only 3 short stories have been translated in the past) . That's a situation that has thankfully changed this past year, which has also seen the publication of The Man Without Talent (also highly recommended). This is the first in a series of books that will be presenting Tsuge's work for Garo magazine (probably his most-beloved body of work) in chronological order. Even in this early collection of tales from 1965-66, Tsuge is crafting lyrical, literary short stories that speak to the humanity of their characters and lay the groundwork for the avant-gard masterpieces that were to come.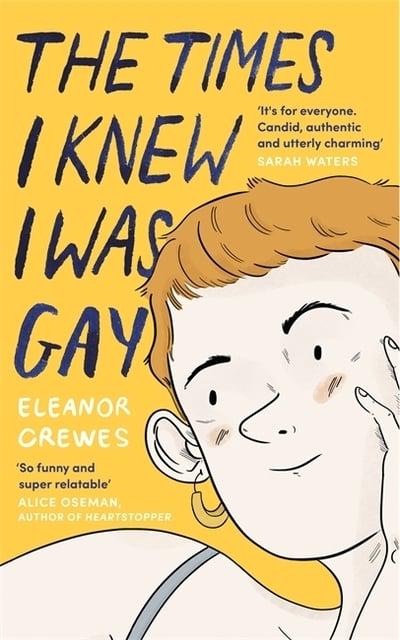 THE TIMES I KNEW I WAS GAY SC
By Eleanor Crewes
Published by Virago

Ellie Crewes' debut graphic novel (which began its life as a zine, so hang in there self-publishers!) is a work of charming honesty that elevates itself above hackneyed cliches of the grand moment where one comes out to the world. Ellie's struggles to find that truth within herself lead to a sometimes funny, sometimes painful journey where she takes one step forward and two steps back on her journey to realising she is gay. Her art is pleasingly freeform and borderless, a cross between a diary and a sketchbook, which gives it an immediacy that helps us connect with her authorial voice. One of the most honest and authentic graphic novels we've seen this year.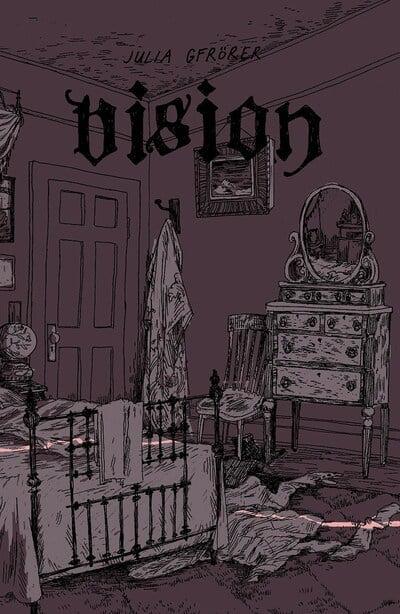 VISION SC
By Julia Gfrörer
Published by Fantagraphics

Julia Gfrörer has done it again, with another twisted and eerie affair. There's a timeless quality to all of Gfrörer's work that comes from the understated nature of both her line drawings and her sparse narratives, that merge to create an unmatched feeling of discomfort. In Vision, a spinster tasked with taking care of a demanding sister-in-law and disappearing brother begins a sexual relationship with a talking mirror. To give away any more than that would be amiss, as Vision slowly unravels to reveal the delicately constructed nature of human existence. Creepy, erotic and vunerable, this is not one to read before bed.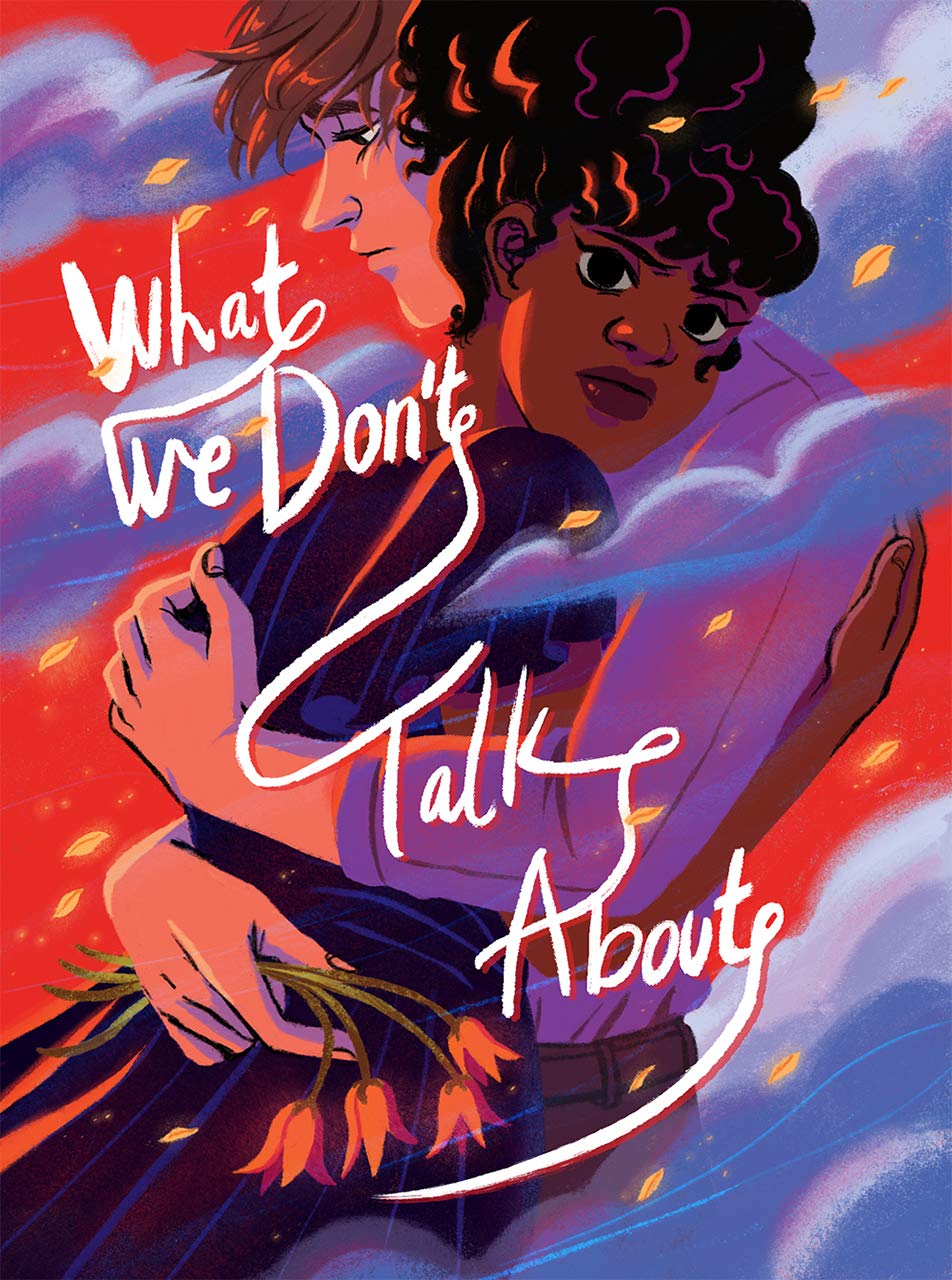 WHAT WE DON'T TALK ABOUT SC
By Charlot Kristensen
Published by Avery Hill

Charlot Kristensen's debut is layered and nuanced exploration of an interracial relationship. Upon meeting her white boyfriend Adam's family for the first time, Farai is met with dismissal, condescension and explicit racism. As Farai's frustration with Adam's refusal to speak up for her grows, so does the reader's—Farai is left alone to handle the daily racism microaggressions levelled at her. Kristensen does not shy away from the difficulties placed on Farai in this situation, who is a brave and compelling protagonist. As is evident from the cover alone, Kristensen's art is simply gorgeous, full of vibrant colours and masterful expressions. What We Don't Talk About is a bold and memorable debut, and Kristensen is an exciting new talent.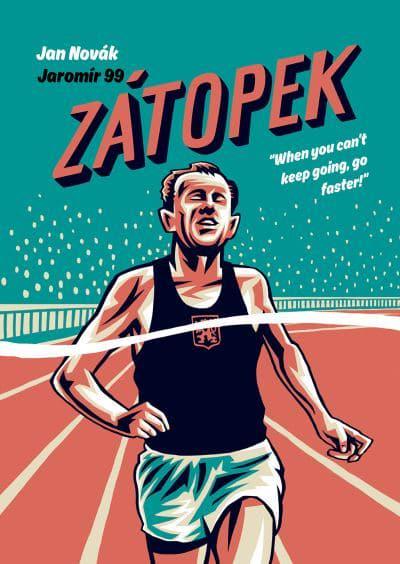 ZÁTOPEK HC
By Jan Novák & Jaromir 99
Published by SelfMadeHero

A stunning biography of an Olympic champion who many consider to be the greatest runner that has ever lived. Jan Novák & Jaromir 99 tell the story of Emil Zátopek, the only man to have won gold in the 5,000 metres, 10, 000 metres and marathon in the same Olympics (Helsinki, 1952). All the more amazing for the fact that he only decided to compete in the marathon at the last minute, and had never run one competitively before. The book covers his life from his first meeting with Dana Ingrová (his soon-to-be wife who would also be a gold medal winner in Helsinki) through to his landmark achievements. He was an outspoken figure, a supporter of the democratic arm of the Communist Party who wasn't afraid to stand up for what he believed was right (and for which he paid a heavy personal and professional price in the wake of the Prague Spring). Oh, and he also originated interval training and hypoventilation training. A great book about an incredible man.