Posted by The Gosh! Gang on 17th Nov 2023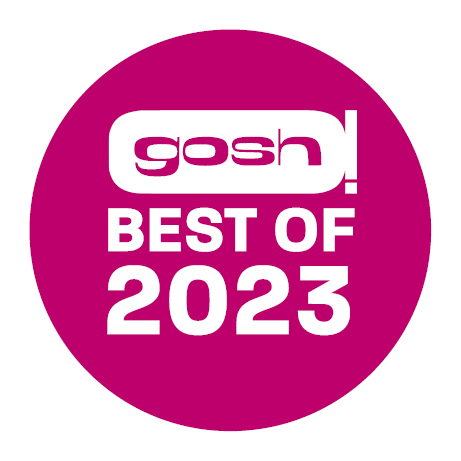 It's that time again! We here at Gosh! Towers have been knocking our heads together and making serious trade offs to bring you a list of our favourite books from the year. As ever, apologies if the best graphic novel you've ever read comes out sometime in the next 6 weeks. We look ahead at release schedules and get advance reader copies where we can, but things do slip through.
We'll start with the usual disclaimer: doing any kind of Best Of list is a subjective affair, and we should emphasize that these are simply the titles we collectively liked best this year. We also try to offer a reasonable spread of subject matter to find something for as many tastes as possible. So I can guarantee you won't like everything in this list, but I can also guarantee you that you'll like something.
We loosely adhere to a few rules as we put these lists together:
We will only do the first book of a series unless a deliberate attempt is made to create a jumping on point with it. You might have loved volume 8 of Heck's Fancy Princess for its nuanced depiction of romance in the underworld, but we won't include it, sorry. We like to make these lists accessible.
Books collecting stories for the first time that have been serialized prior to this year do qualify. We will also include reprints of translated editions that are being presented in English for the first time, whatever the age.
We just stick to physical media, and only what we might describe as a book.
We only include things that we anticipate will actually be available for a period of time. Inevitably when we announce these lists some books will be temporarily unavailable or reprinting, but they should generally be available.
The list below is for our Best of 2023 Kids list. For our Best of 2023 Adult list, click here.
Should you wish to purchase any of these from our webstore (please be our guest!), just click on the title, or check out the Best of 2023 - Kids page for the whole range.
A quick note about the age recommendations we have included below. These are intended as a general guideline for age appropriateness. Of course every parent's idea of appropriate is different, as is every child's reading level, so while we hope these give a general idea of what we believe a book's suitability is, be sure to read the description and make your own judgement about suitability for your child (or the child you're buying for).
So here they are, presented alphabetically (no way are we going to try and rank these), our Best of 2023 - Kids!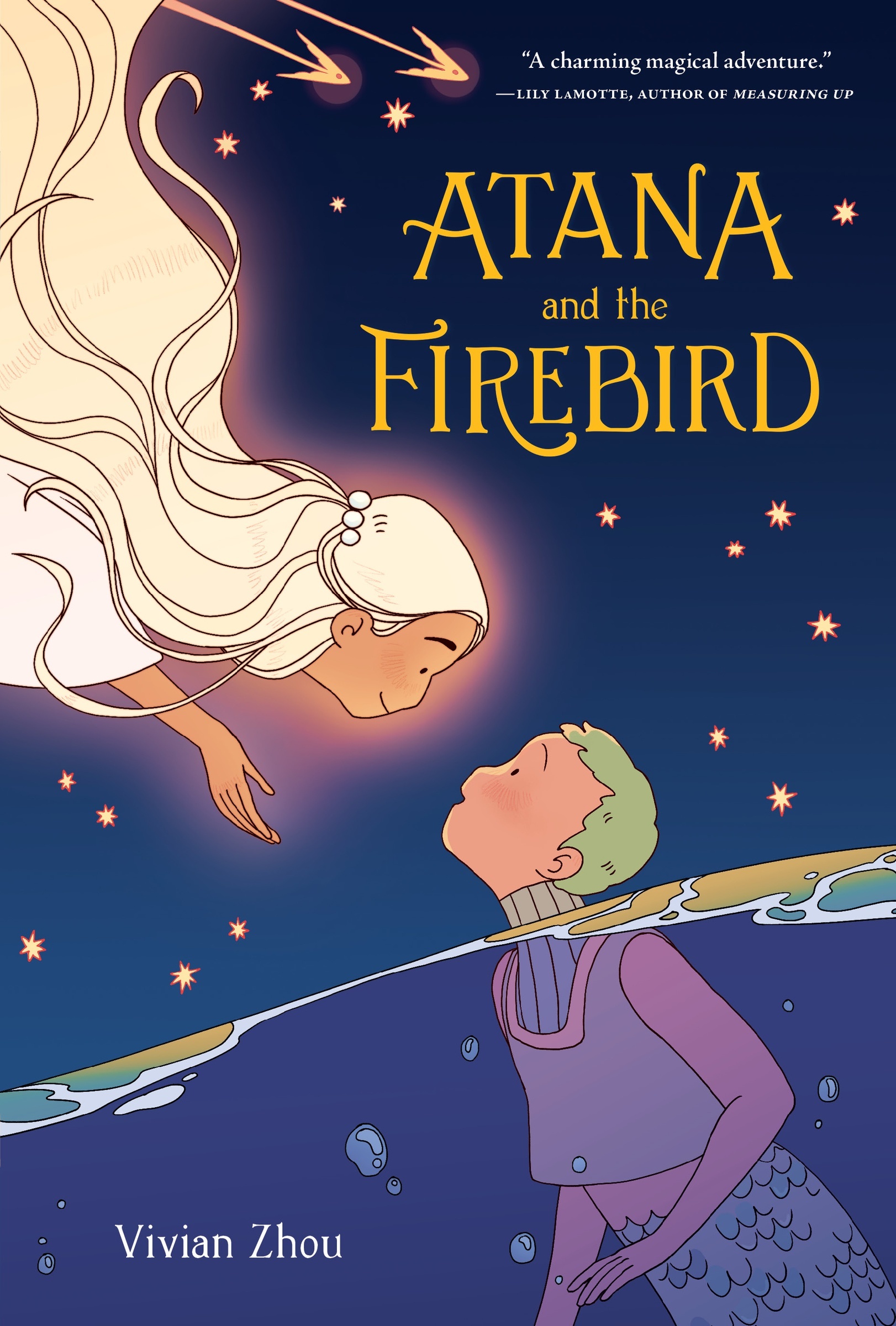 By Vivian Zhou
Publisher: Harper Alley
Age: 8-12
The first part of a duology, Atana and the Firebird is a remarkably assured graphic novel debut by animator Vivian Zhou, with stunning, delicate linework. Definitely one for the Ghibli fans, filled with subtext about fitting in and the meaning of family, Atana tells the tale of a reclusive mermaid (Atana) and the firebird who crashes into her life. Embarking on an adventure to find answers for herself and safety for her new companion, the two fall under the protection of a mysterious Witch Queen. Or at least it seems like protection...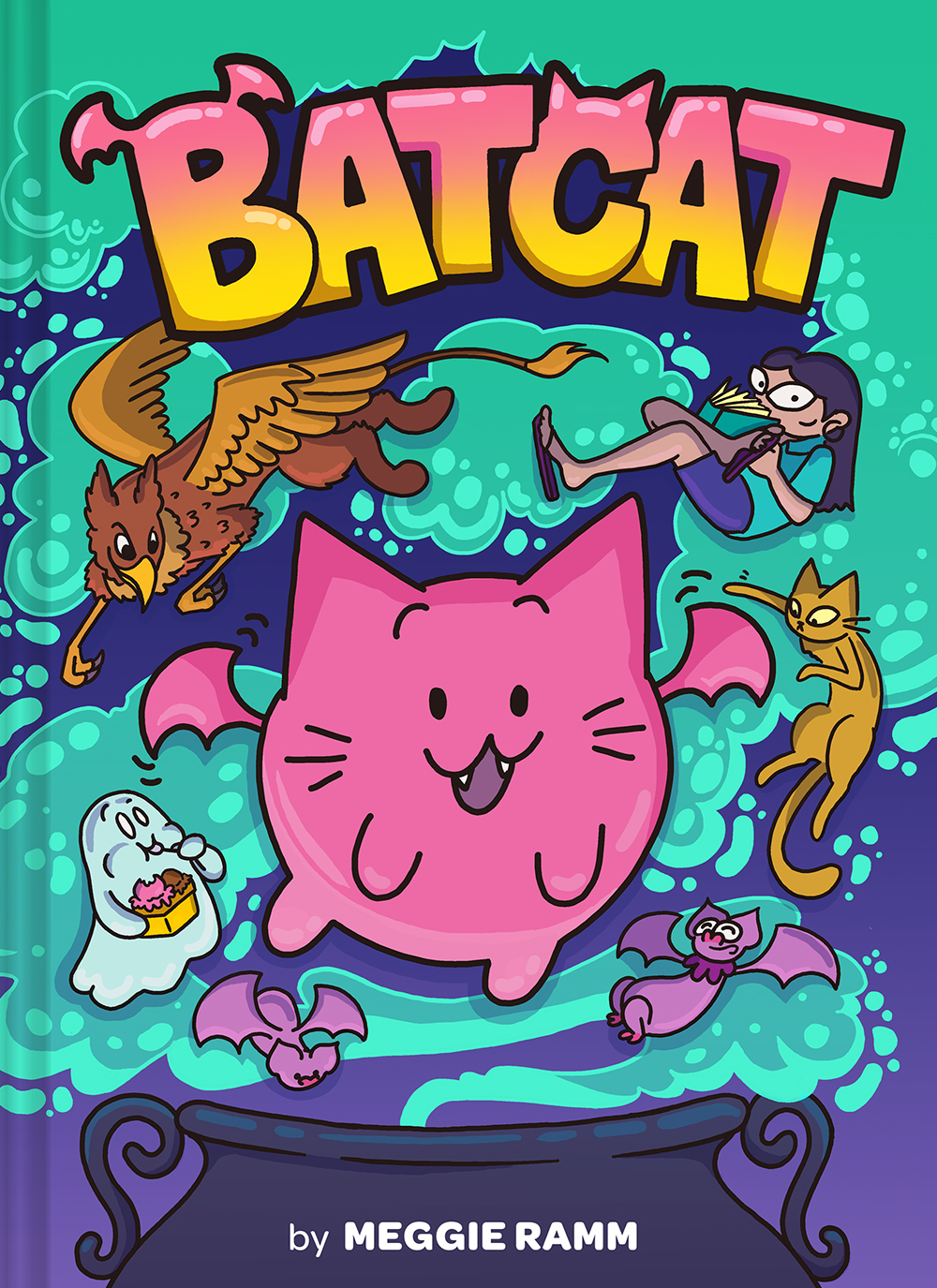 By Meggie Ramm
Publisher: Amulet
Age: All Ages
Our protagonist Batcat sets off on an adventure to find ingredients that will make a magic potion to un-haunt his treehouse. Being half bat and half cat, Batcat soon finds out how "unfit" they are as either species and grows despondent. But this can't be the end! As Batcat meets other creatures along the way, they learn that maybe it's not too bad to be special? It is a lovely story about accepting yourself and nurturing unconventional friendships; even if you look like a pink blob, you can be destined for greatness.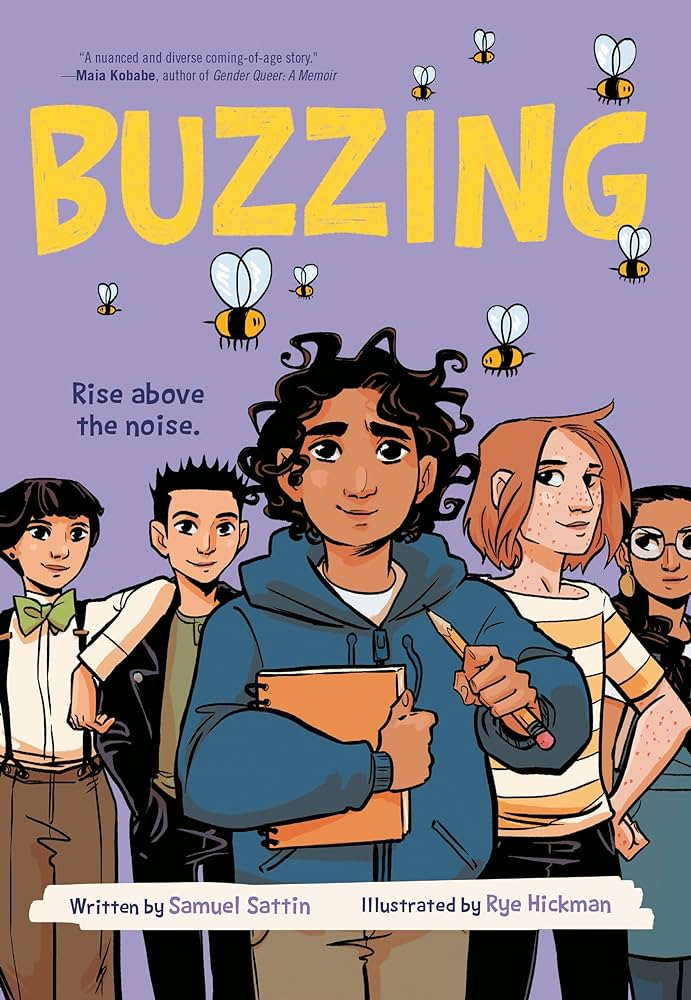 By Samuel Sattin & Rye Hickman
Publisher: Little Brown
Age: 8-12
Isaac Itkins has spent his life struggling. From simple things such as looking at himself in the mirror, to his attempts at making friends, he has always felt his Obsessive Compulsive Disorder (OCD) holds him back. Yet when Isaac gets invited to join a role-playing game after school, the loud thoughts finally start to quieten down for the first time he can remember. All he needs to do now is just convince his therapist, as well as his mother, how life-alternating his new hobby really is. This colourful graphic novel not only teaches about the world of OCD and uncontrollable thoughts, but also how important true friendships can really be. Buzzing is perfect for fans of Dungeons & Dragons, as well as those who need to believe in themselves a little bit more.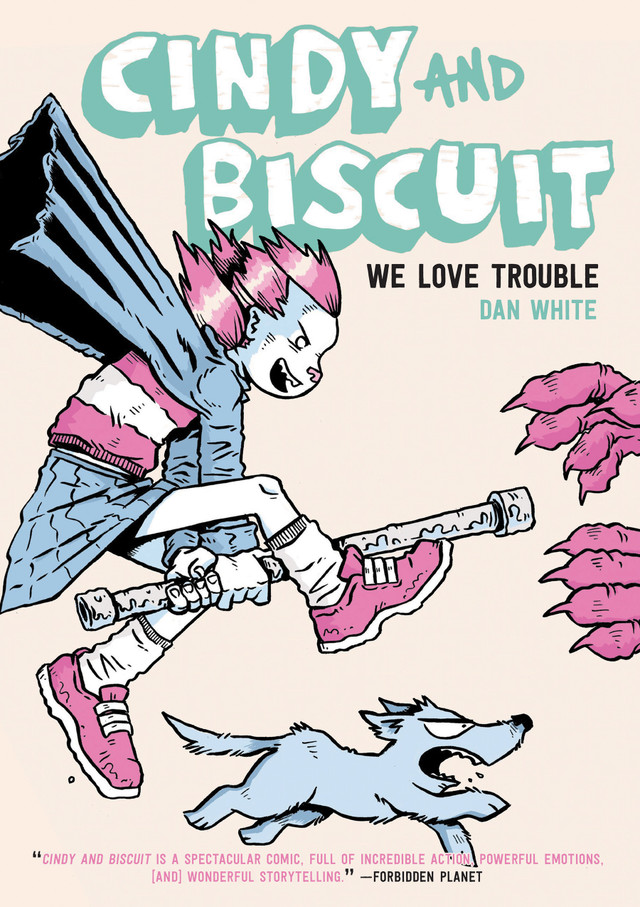 CINDY & BISCUIT WE LOVE TROUBLE GN

By Dan White
Publisher: Oni Press
Age: 8-12
My introduction to comics was looking at my mum's Calvin and Hobbes collections. My burgeoning ability to read meant I'd sometimes not be able to read the balloons but the pictures were so good that I could intuit what was going on and how warm and lovely and exciting the friendship between the two was. I wanted an animal best friend to go adventuring with! And that's the familiar feeling I was met with when I dug into Cindy and Biscuit earlier in the year. Originally published as part of the legendary MindlessOnes comics blog, creator Dan White first started Cindy and Biscuit in 2008. The strip tells the stories of Cindy and her dog biscuit, monster hunters extraordinaire, in bite-sized chunks each dedicated to a particular confrontation. Each encounter uses a different colour palette in a sparing, masterful use of the form. Some of the monsters are dangerous and the pair face a good amount of peril, but then there's also a tenderness to some of the encounters; maybe the creatures aren't so monstrous after all, just lonely and misunderstood.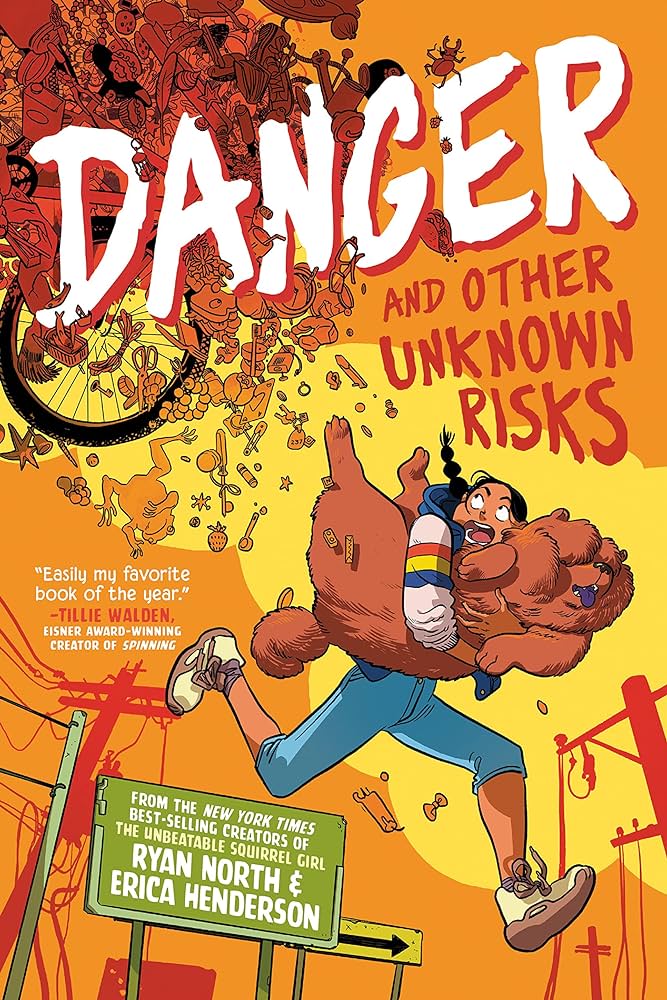 DANGER & OTHER UNKNOWN RISKS GN
By Ryan North & Erica Henderson
Publisher: Penguin Workshop
Age: 8-12
The Unbeatable Squirrel Girl team supreme of Ryan North and Erica Henderson are back together for this original graphic novel set in a magical post-apocalyptic future. But the apocalypse isn't over: the magic is still changing the world and will soon reach a point of total destruction unless plucky hero Marguerite and her talking dog Daisy can find the necessary totems to stop it. All the humour and heart you would expect from North and Henderson are here in spades, with all manner of hilarious weirdness, and in Marguerite and Daisy we have two new heroes who - while being something of a hat tip from former Adventure Time writer North - pop with original vitality.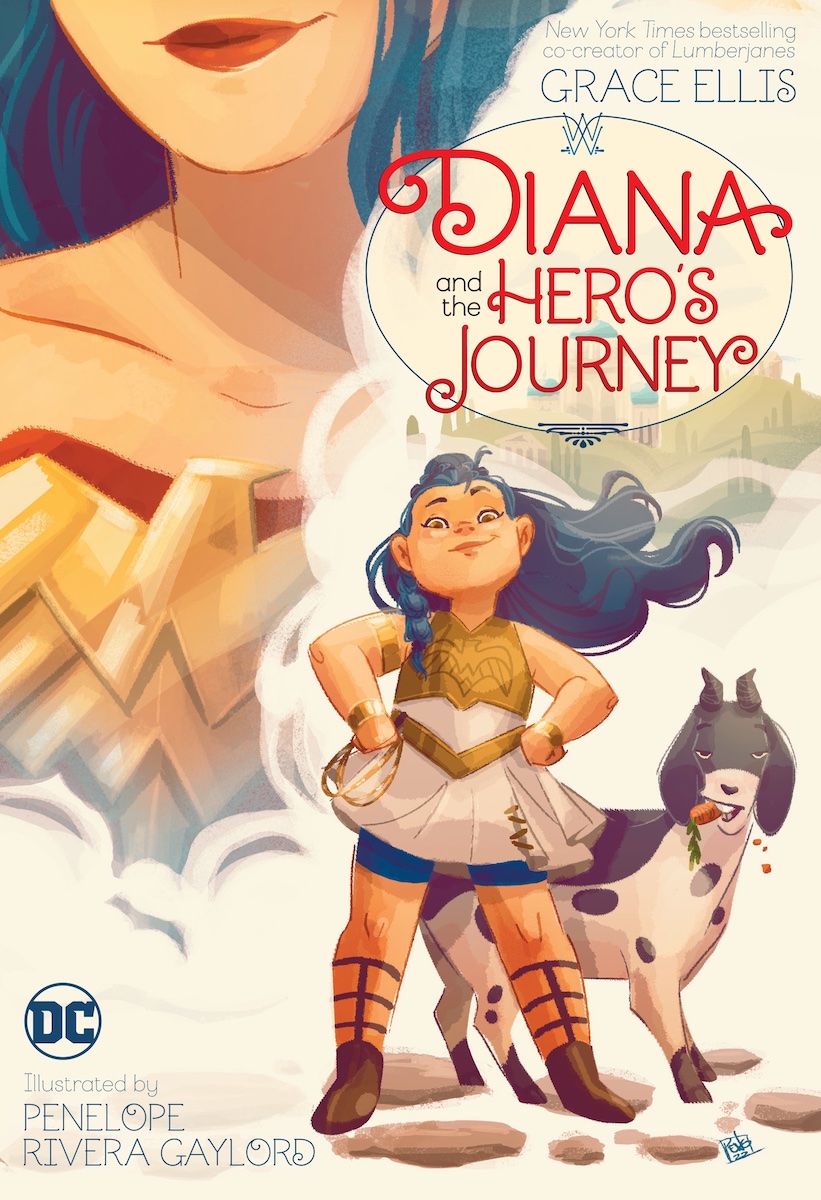 DIANA AND THE HEROS JOURNEY GN
By Grace Ellis & Penelope Rivera Gaylord
Publisher: DC
Age: 8-12
Grace Ellis (co-creator of the ever-popular Lumberjanes) and artist Penelope Rivera Gaylord (or "Peng-Peng" as she's known) spin a tale of the early years of Princess Diana of Themyscira (aka Wonder Woman). Over the course of the book via her various Amazonian guardians, Diana is told the story of Hero, the original Greek...well...hero. As her headstrong ways get her into trouble during the preparations for an Amazonian festival, Diana is schooled in what it means to possess the heart of a true hero. It's lovely stuff, with an abundance of wit and energy, and Gaylord's art - which adapts styles for the telling of Hero's tales - is drop-dead gorgeous.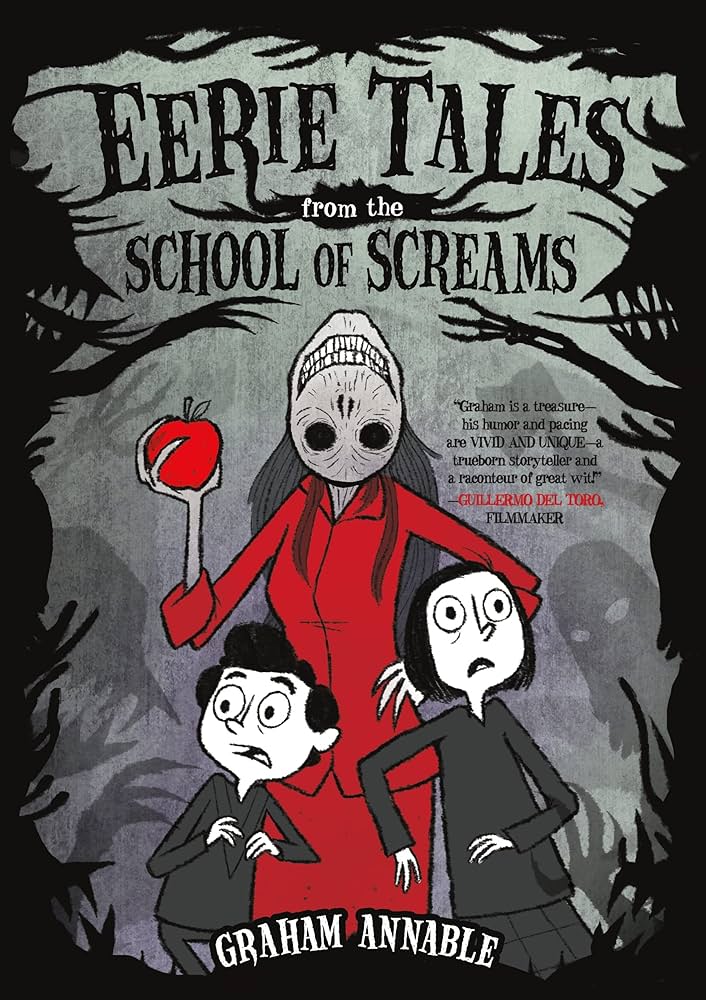 EERIE TALES FROM THE SCHOOL OF SCREAMS GN

By Graham Annable
Publisher: First Second
Age: 8-12
So it's always lovely to have a graphic novel that makes the scary stuff seem nice for the kids. My Friend the Ghost, The Misunderstood Witch, The Gill-Man Came for Lunch; that kind of thing. But sometimes you just need something with a bit of edge, something that actually has some Goosebumps-style scares under the hood, and Graham Annable's new graphic novel is just that thing. Five creepy tales unspool as an increasingly weird teacher encourages her students to tell the eeriest tale they know, from fish-people to time-loops, to chatty severed heads. Annable is an animator by trade (he was co-director of Laika film The Boxtrolls), but he's no stranger to comics. He's produced short pieces and graphic novels throughout his career for kids and adults, but this is a perfect matching of his styles into one spooky roller-coaster ride. Parents: time to make some horror fans!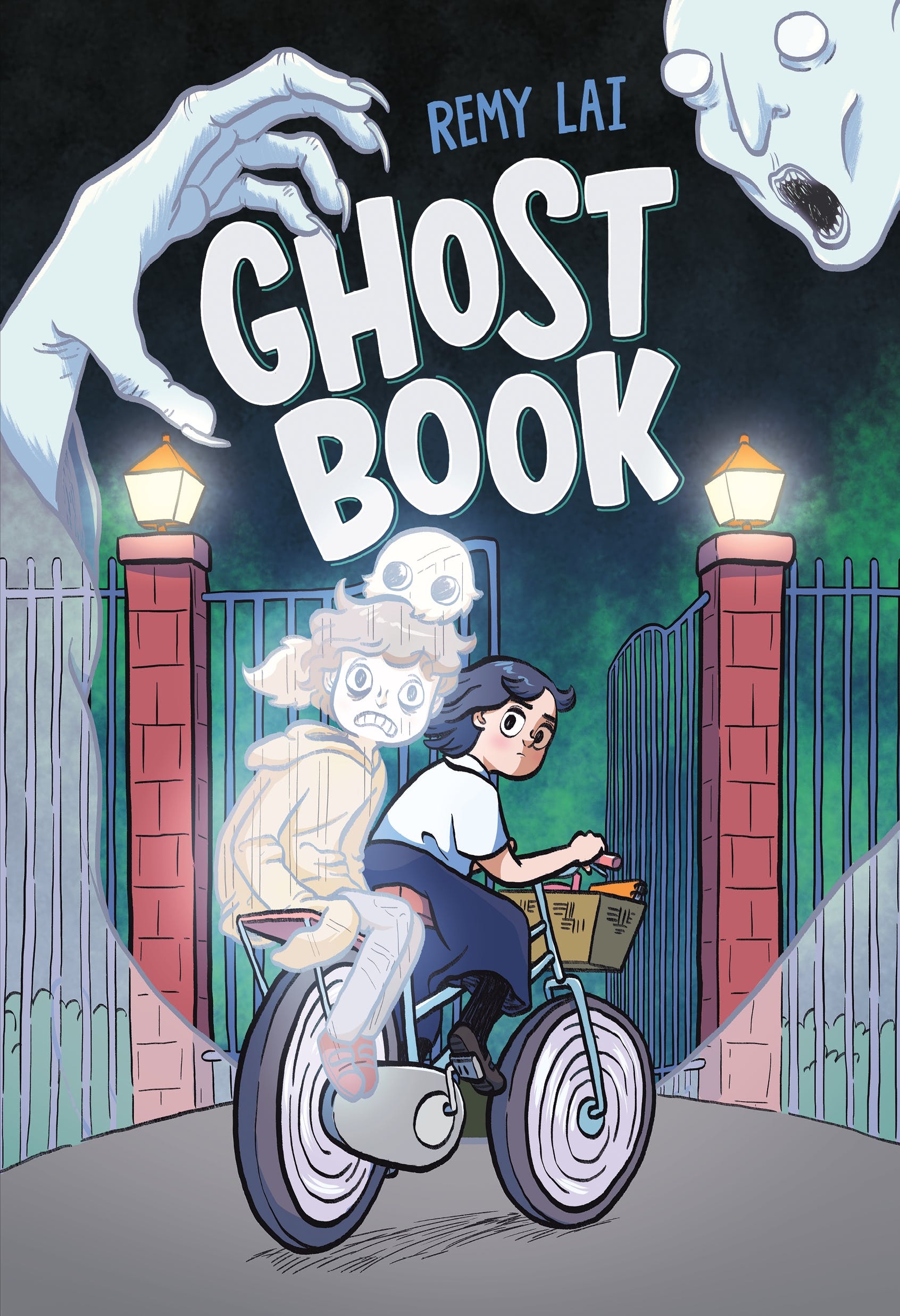 By Remy Lai
Publisher: Henry Holt
Age: 8-12
A lovely graphic novel about friendship, loss and sacrifice by Australian-based creator Remy Lai. July Chen was born with the ability to see and converse with ghosts. During Hungry Ghost month - when the gates of the underworld open and ghosts roam our world freely - she saves the ghost of a boy her age, William, from ravenous Hungry Ghosts. But it soon becomes apparent that William isn't actually dead, and the two go on a journey to find his body and protect themselves from the threat of the Hungry Ghosts. But the answers to their questions leave July with a terrible choice to make. Lai's book is steeped in Chinese culture, and offers young readers a real dilemma to consider themselves: would they sacrifice everything to save another?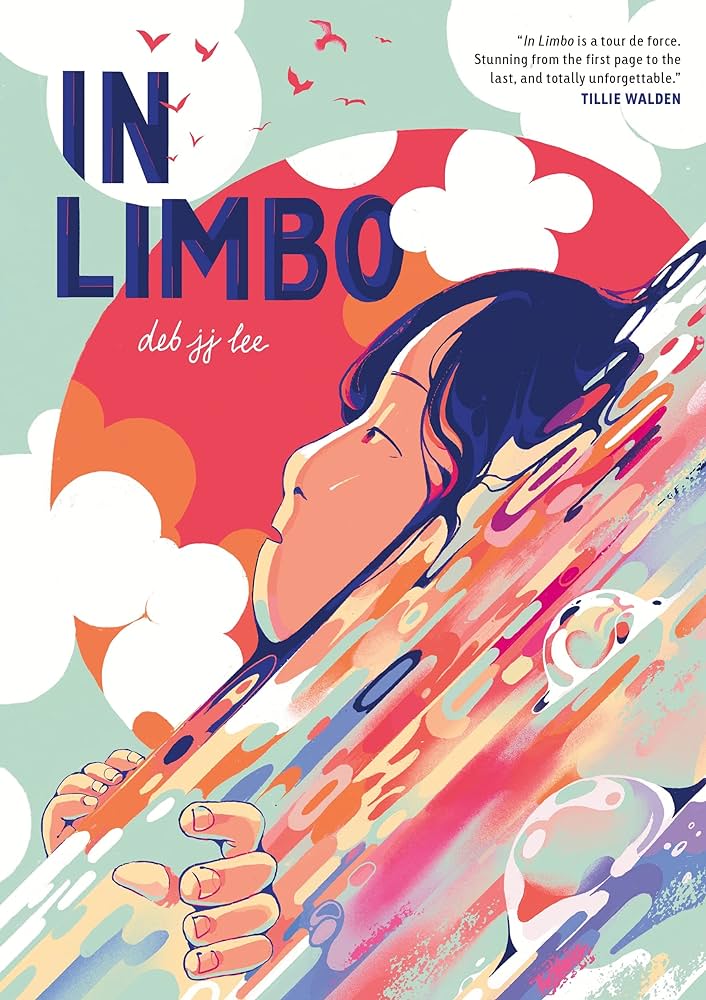 By Deb JJ Lee
Publisher: First Second
Age: 13+
A beautifully raw depiction of "Otherness", In Limbo is a coming-of-age graphic memoir following Deb JJ Lee as a Korean-American living in the United States. It portrays the universal experience of struggling to make friends in high school and having fights with your mother, but also depicts the Korean standards of body image and mental health, and the blunt racism experienced by many Asian-Americans in the US. Deb JJ Lee's detailed illustrations are able to show the intricacies of modern-day life while also handling sensitive subject matters such as suicide. It's a modern-day masterpiece.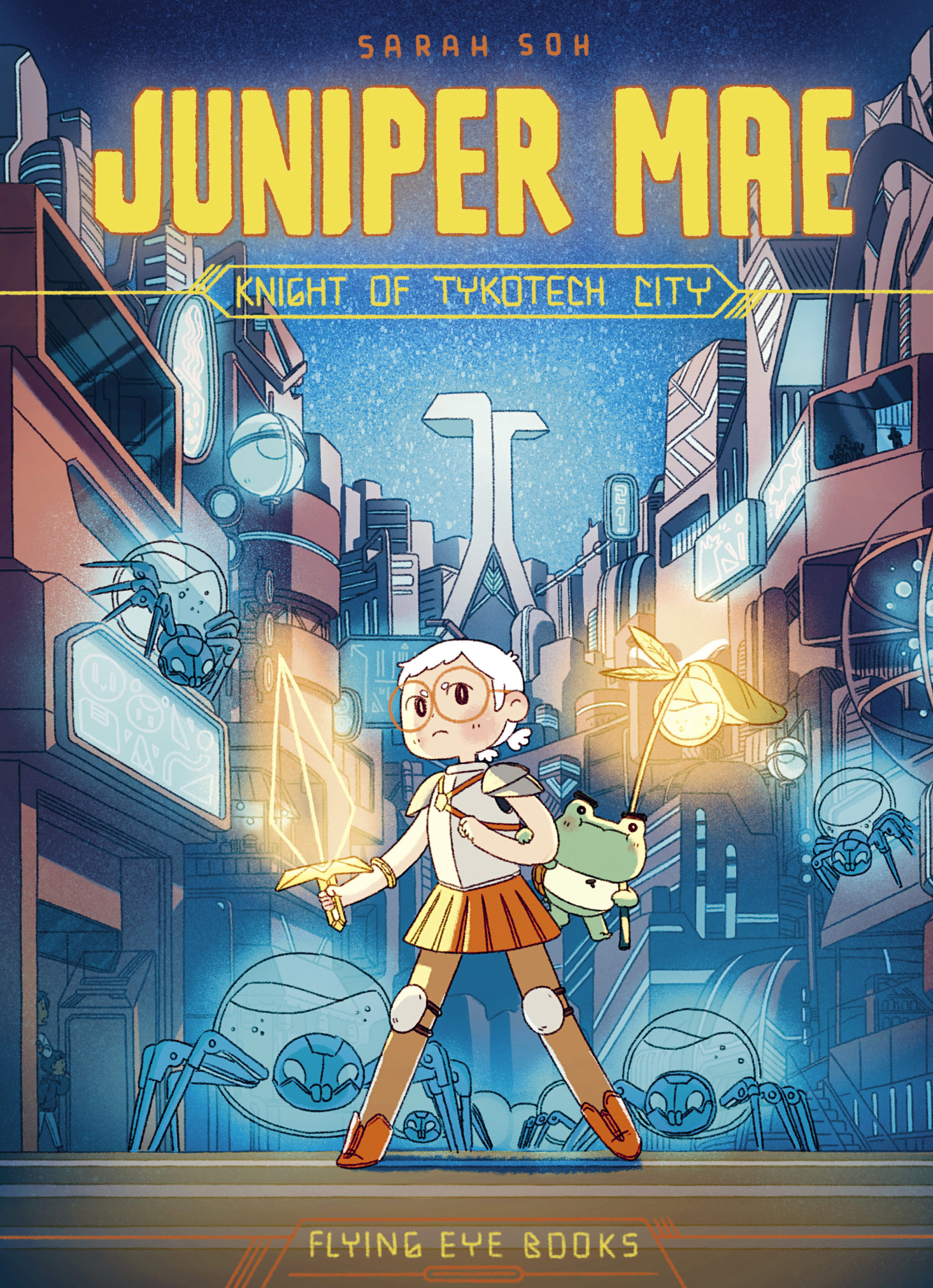 JUNIPER MAE KNIGHT OF TYKOTECH CITY GN

By Sarah Soh
Publisher: Flying Eye
Age: 8-12
Welcome to Tykotech City, where anything is possible thanks to The Core; an energy source which powers the whole city wirelessly. Yet something has gone astray and the power levels are decreasing. Enter Juniper Mae; a tinkerer who makes great inventions such as the sensational snug socks and the phenomenal floating fish bowl! Follow her journey with beautiful world-building illustrations as she discovers the guardians in her childhood stories aren't simply made-up, and are in fact real. Where tama-tamas aren't the scary beast from the unknown forest, but something much more. A fun, new superhero story which will capture your heart immediately as you open the book.
By K. O'Neill
Publisher: Random House Graphic
Age: 8-12
A new fantasy graphic novel from Tea Dragon Society creator K. O'Neill, creating a fascinating new world. The Moth Keepers care for the lunar moths which propagate the Night Lily, a flower vital for the continued prosperity of their village. New Keeper Anya is at first thrilled to accept the honour of her role, but soon finds the lonely, lunar lifestyle of a Moth Keeper not quite what she expected. But if she forsakes her duty in order to step into the sun, what will become of her village? As you might expect of O'Neill, the art is stunning, with their typical flowing, delicate line bringing dynamism and beauty. The story delicately asks questions about our personal development & experience versus our traditions & social obligations. Another home run for New Zealand-based O'Neill. Mahi tika ana!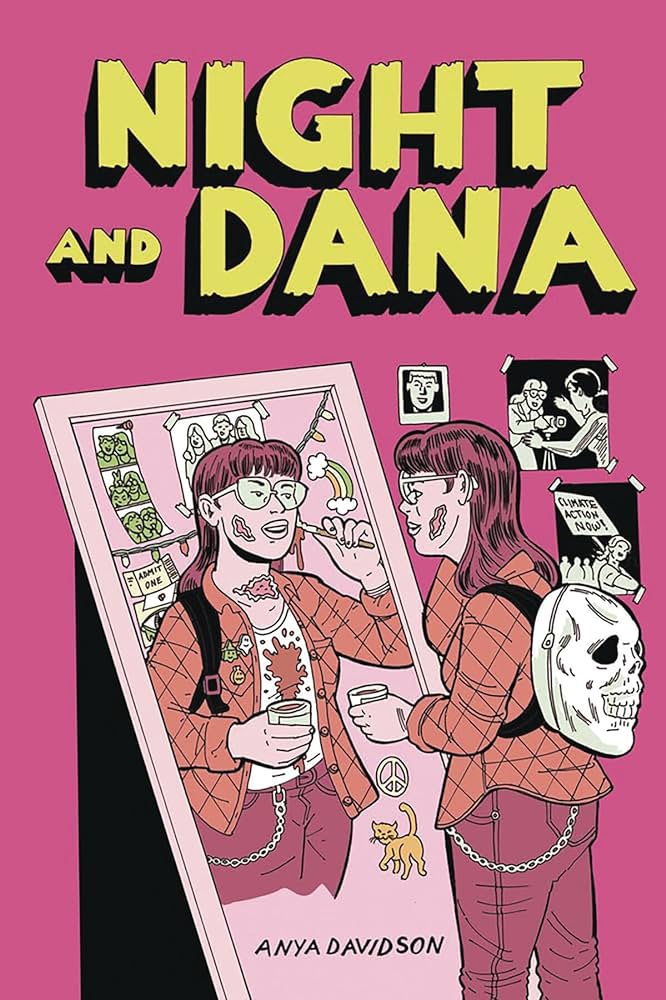 Publisher: Graphic Universe
Age: 13+
Anya Davidson's new YA graphic novel is a triumph, achieving that golden rung of young adult fiction: tackling complex issues by talking to her audience, not down at them. Dana and her friend Lily are horror-obsessed pranksters, pulling gruesome jokes on their fellow students. But when they go too far, the pair have to make some hard choices. And when Lily brings her new partner into the mix, Dana finds herself more and more isolated. Meanwhile a local ecological disaster prompts more tension when a film project is attempted by the trio. Davidson has crafted a fantastic coming of age tale for the modern age, dealing with topics such as friendship, identity, activism, art, and the environment.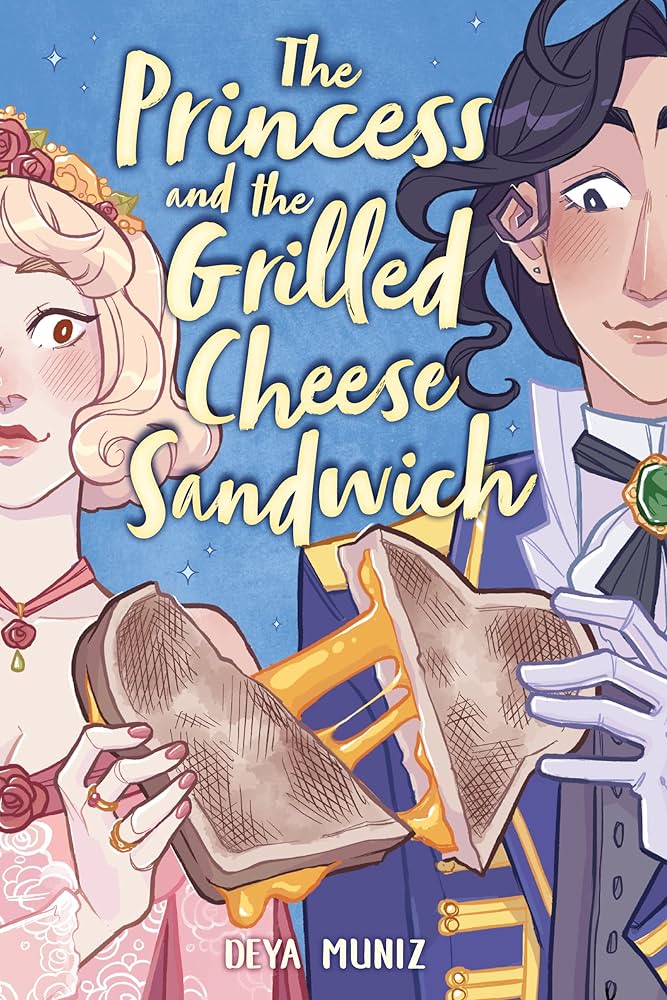 PRINCESS AND THE GRILLED CHEESE SANDWICH GN
Publisher: Little Brown
Age: 13+
This love story is filled to the brim with cheesy fun and will leave you feeling warm and gooey inside! Lady Camembert has no interest in marrying a man, yet as a woman she is unable to inherit her father's property. But before passing, her father Lord Camembert has an idea: what if the daughter became a son, and so the Lady is now a Count, and he's trying to keep a low profile in the city of Fromage. Trying and failing, for when he meets Princess Brie - a lifelong ambition - the new Count in town leaves a bigger impression on the Princess than anticipated. Follow their story as miscommunications ensue, fashion shows occur, and see if their love for grilled cheese sandwiches can win overall.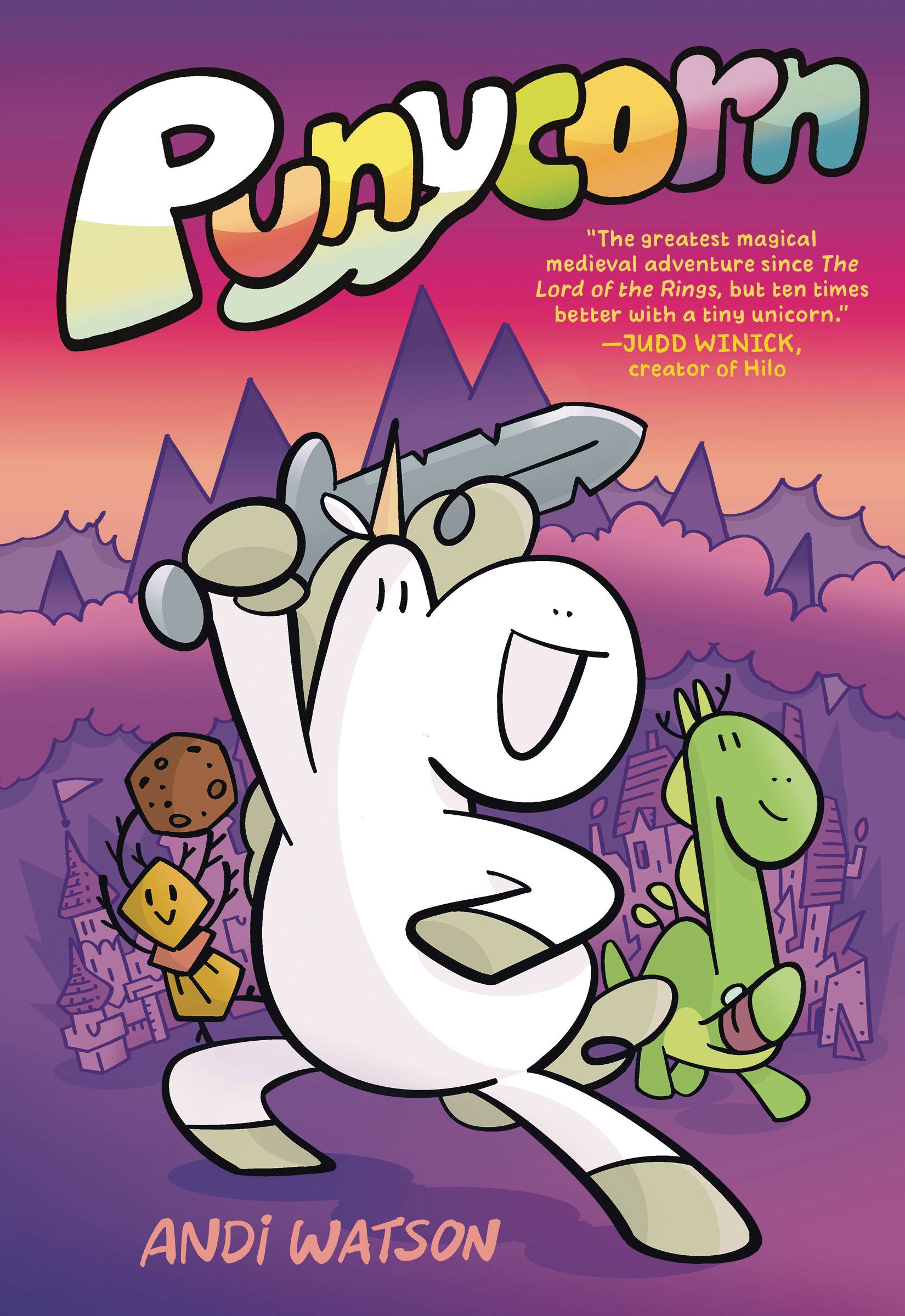 By Andi Watson
Publisher: Clarion
Age: All Ages
British comics royalty Andi Watson returns with some all-ages fun as a tiny unicorn and his misfit buddies take on a childish, rampaging ogre lord. Watson adapts styles perfectly to this action-packed, propulsive adventure story that teaches kids they can all be heroes no matter their apparent differences. Better still, he gives them laughs, action and heart, and what eager young reader could ask for more.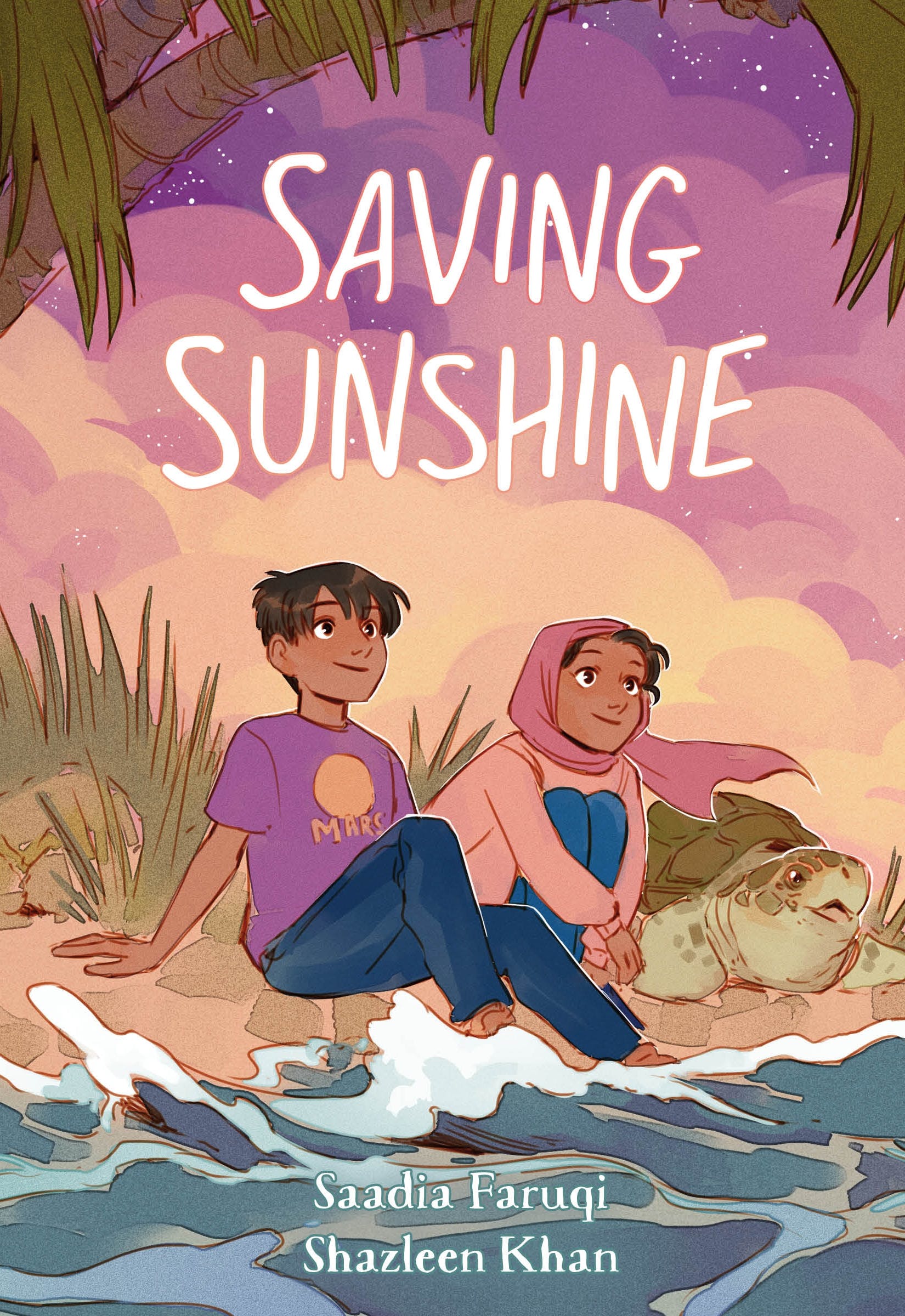 By Saadia Faruqi & Shazleen Khan
Publisher: First Second
Age: 8-12
A really lovely tale of two siblings whose fractious relationship is tested when they are forced to spend time together on a road trip from New York to Florida, and become involved in saving a sick turtle. There's a lot going on in this graphic novel from Saadia Faruqi and Shazleen Khan, from the siblings tumultuous history and their differing obsessions - one with nature and the other with space, each represented by fun fact boxes inserted into the narrative - to the discrimination they face as Pakistani Americans. Faruqi, a novelist, adapts seamlessly to comics storytelling, aided in no small part by Khan, whose use of colour is masterful throughout, signifying shifts in tone and narrative.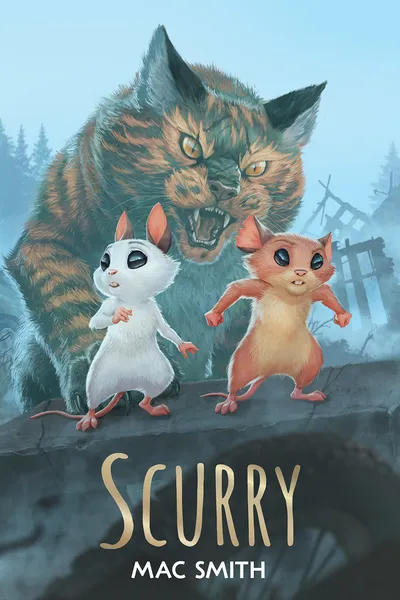 Publisher: Image
Age: 8-12
"The humans are gone, the sun is rarely seen, and a cold, dark rain befouls everything it touches." That's the opening line of the publisher's marketing material for this superb adventure from writer and artist Mac Smith. In the wake of an unknown apocalypse, we follow a tribe of house mice who are barely surviving on the fast-dwindling human scraps left in the houses nearby. A small, brave group decides to venture further afield after rumours of a crashed food truck reach the colony. But they emerge into a world where the animal kingdom has begun to reorganise in a world without humans, and not necessarily in ways that are beneficial to tiny mice. Smith has created an exciting, sometimes pretty brutal world for his mice to brave, and his art is something to behold, a lush depiction of post-human wreckage, and the little (and not so little) creatures within it. Do be warned though: might be a bit grim for the very little ones. Not quite "Watership Down" grim, but death and peril abound, so aim for the older end of that 8-12 bracket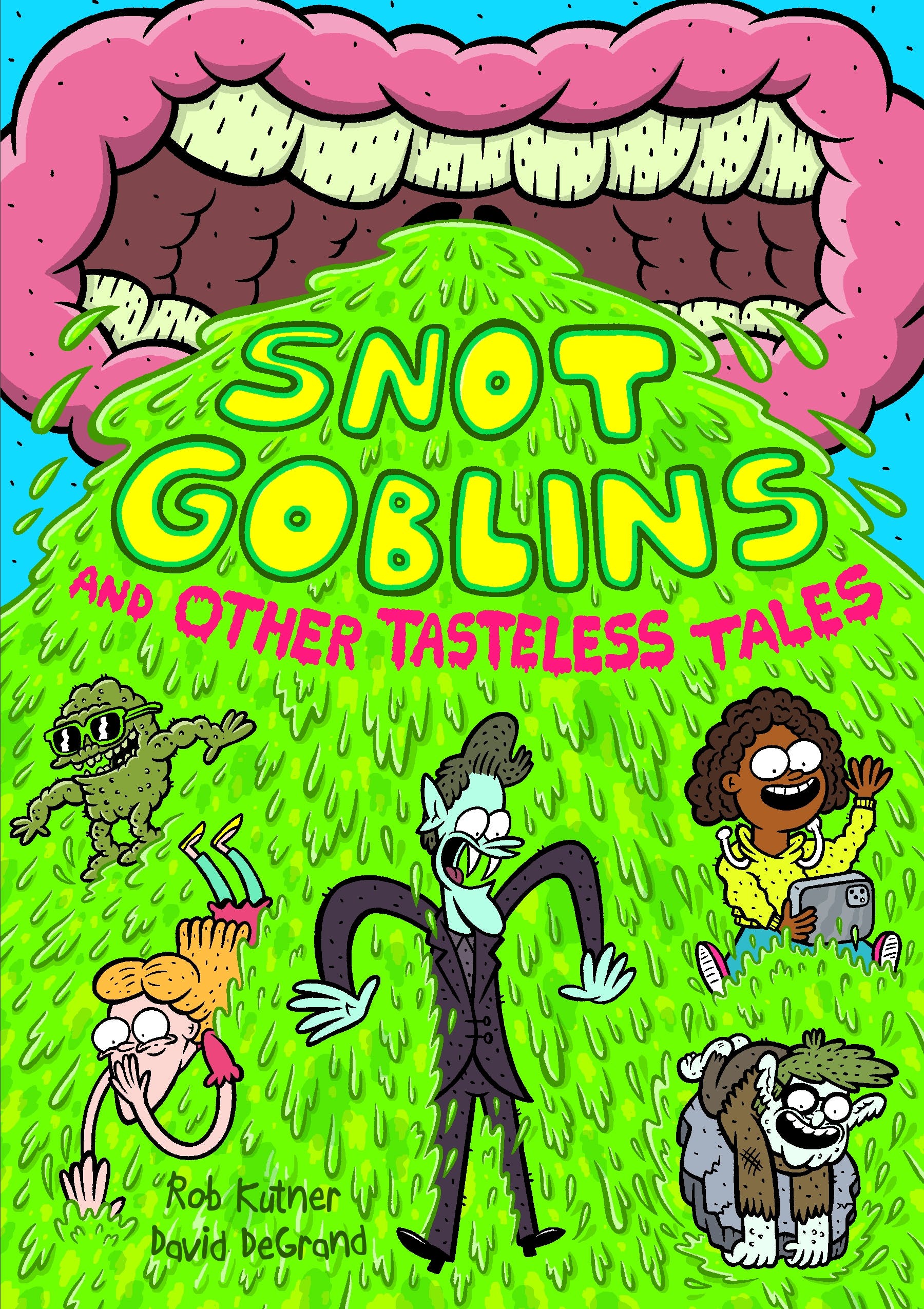 SNOT GOBLINS AND OTHER TASTELESS TALES SC
Publisher: First Second
Age: 8-12
For the mischievous kids who enjoy some gross-out humour and less of a "heartwarming" adventure, Snot Goblins and Other Tales will surely float their boat. The comic offers hilariously disgusting stories that will make your stomach churn: your snot and its snot pals have formed an army to conquer the world (the drawing is so eccentric, we love it); a fresh-off-the-boat vampire invents odd ways to store blood in America; and last but not least, cat mummies! There is no such thing as truly low-brow humour as long as it's amusing and creatively done. If you're looking for something odd, weird, and incredibly well-drawn, Kutner and DeGrand have nailed it.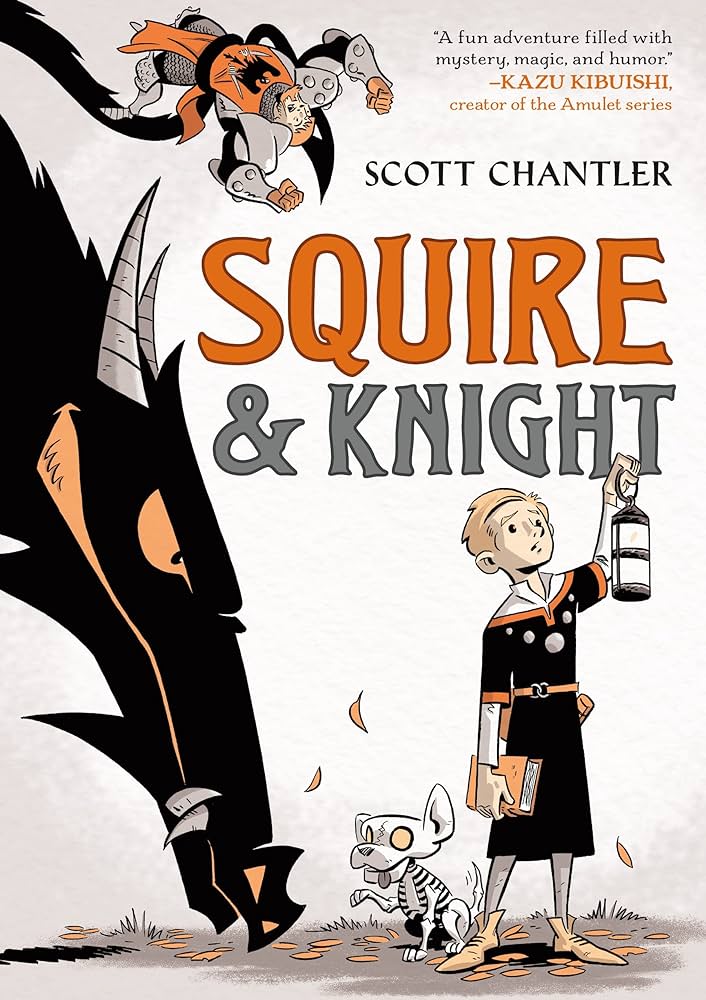 Publisher: First Second
Age: 8-12
Squire & Knight is a delightful tale following Squire, a bookish boy who wants to grow big and strong, just like his epic knight of a master... or that's what Sir Kelton would have everyone else believe. In reality, it's Squire who does all the hard work while Sir Kelton takes the credit- again and again. But when the pair land in a cursed town being guarded by a demonic dragon, not everything is what it seems. It's up to Squire and his mighty knowledge to save the town. This simplistic, yet elegant graphic novel uses the same colour palette throughout and captures the medieval setting flawlessly. Perfect for fans of Amulet, Bone, or Nimona.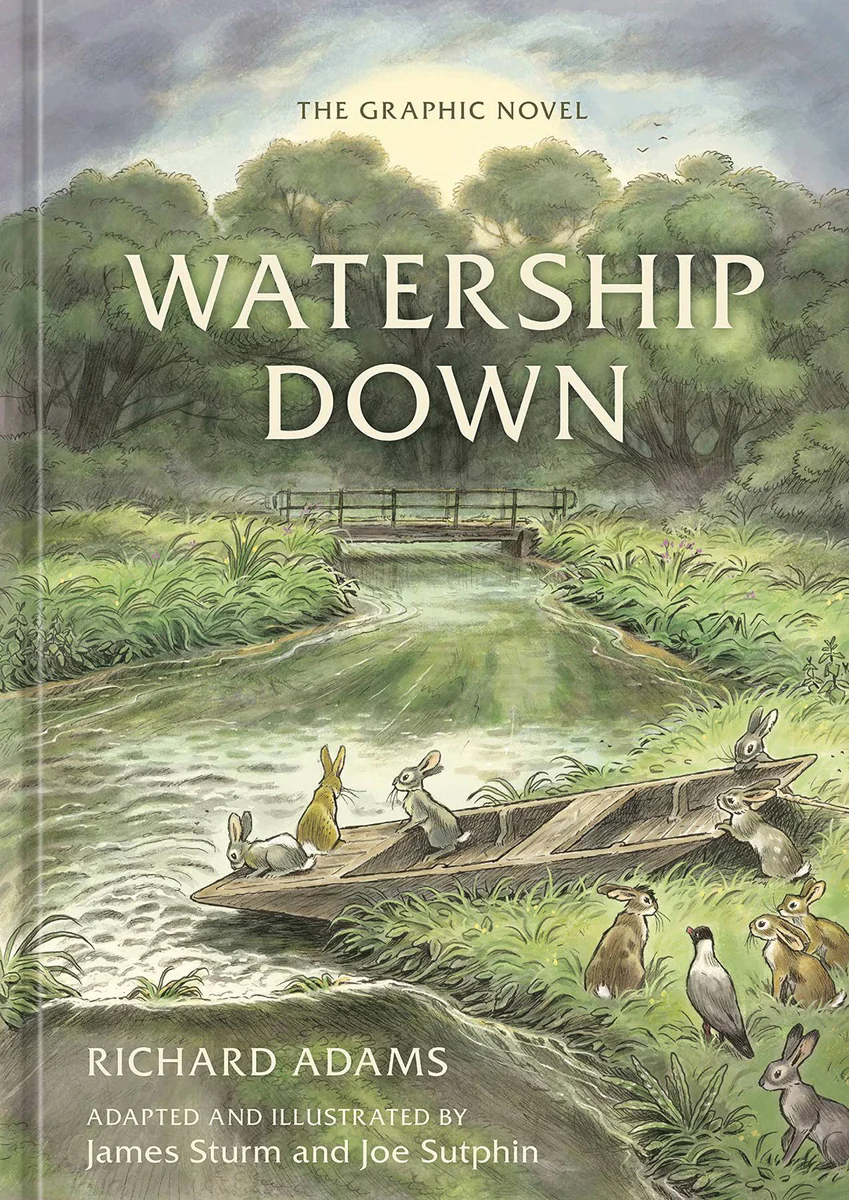 By Richard Adams, James Sturm & Joe Sutphin
Publisher: Puffin
Age: 13+
Did reading that title dredge up some long-repressed pain like it did for me? Richard Adams's traumatising, spectacular epic has been beautifully adapted into one of the most stunning comics of the year with the release of James Sturm and Joe Sutphin's Watership Down. Following a group of rabbits on an epic journey in search of home, Watership Down is a classic tale of survival, hope, and companionship, while unafraid to portray the ambivalence and brutality inherent in nature. Sturm has been one of my favourite cartoonists for a long time and I was incredibly excited to see his return with a story already so important to me. His adaptation is deft and respectful of the material, with the accompanying illustrations by Joe Sutphin showing his care and true appreciation for nature and the creatures he's bringing to life. To reduce the book to just the heartbreak and horror many of us remember it for does it a huge disservice; it's a classic for a reason. Go in with that in mind and rediscover this incredible and gorgeous journey.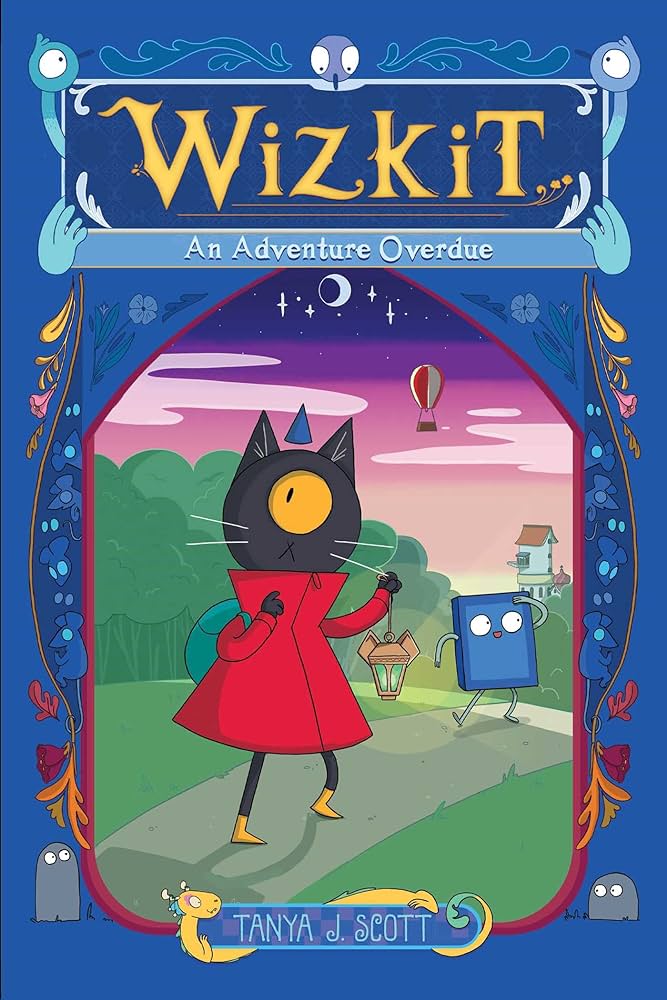 WIZKIT AND THE ADVENTURE OVERDUE HC
Publisher: Atheneum
Age: All Ages
Lazy one-eyed cat Wizkit has been asked to return an overdue (talking) book to the library! How will this wizard apprentice cope with this irritatingly optimistic sentient tome as they embark on an adventure full of strange characters (giraffe-looking sea dragon, three-headed ostrich and more), stranger problems, and a whole lot of self-discovery? Simplistic yet charismatic, this colourful and kid-friendly comedy fantasy is a natural inclusion of this year's best of the year.