Posted by The Gosh! Gang on 17th Nov 2021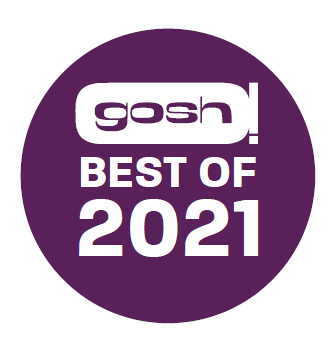 It's time once again where we look back over the year's releases and pick our favourites! And apologies as ever if the greatest book of the year comes out sometime in the next 6 weeks. We do look ahead at release schedules, but things do slip through.
We'll start with the usual disclaimer: doing any kind of Best Of list is a subjective affair, and we should emphasize that these are simply the titles we collectively liked best this year. We also try to offer a reasonable spread of subject matter to find something for as many tastes as possible. So I can guarantee you won't like everything in this list, but I can also guarantee you that you'll like something.
We loosely adhere to a few rules as we put these lists together:
We will only do the first book of a series unless a deliberate attempt is made to create a jumping on point with it. You might have loved volume 8 of Witch Bazooka for its incredible effort tying all the threads together, but we won't include it, sorry. We like to make these lists accessible.
Books collecting stories for the first time that have been serialized prior to this year do qualify. We will also include reprints of translated editions that are being presented in English for the first time, whatever the age.
We just stick to physical media, and only what you might describe as a book. So no single issues.
We only include things that we anticipate will actually be available for a period of time. Inevitably when we announce these lists some books will be temporarily unavailable or reprinting (I'm looking at you, All Manga), but they should all be generally available.
The list below is for our Best of 2021 Adult list. For our Best of 2021 Kids list, click here.
Should you wish to purchase any of these from our webstore (please be our guest!), just click on the title, or check out the Best of 2021 - Adult page for the whole range.
So here they are, presented alphabetically, our Best of 2021 - Adult!
By Naoki Urasawa
Published byViz
There's a scene in american teen drama Dawson's Creek where Dawson goes to film school and in his first class is asked, "Who's your favourite director?" and is met with sneers and guffaws when he meekly replies "Steven Spielberg". Hasn't he ever heard of Kurasawa or Bergman, his classmates crow. They are idiots, Spielberg is great on so many levels, but crucially for the purposes of this best of the year blurb, the films he directs are masterful at creating goosebump-inducing emotional drama. Rousing moments as our underdog hero rises to an impossible challenge (to a John Williams score). Pacing and cinematography utterly on point. Urasawa is the Spielberg of comics and Asadora is his latest blockbuster.
Superb cartooning, appealing linework and cinematic pacing bring this action packed mystery to life: Urasawa can do more with a facial expression in a panel than most cartoonists can do in half a book. A down on his luck ex-fighter pilot kidnaps a young girl of remarkable fortitude, not knowing that they are about to embark on an incredible adventure spanning decades. What is the cause of the devastating natural disaster that killed Asadora's family? Will Shotaro make it to the Olympics? What secrets are the shadowy government agencies hiding and most of all, are the monsters real? Incredible stuff from the master, a worthy addition to the best of 2021.
By Daniel Warren Johnson & Mike Spicer
Published by Marvel
Daniel Warren Johnson is a writer and artist who always commands our attention. From his early works on titles such as Ghost Fleet, through the eye popping sci-fi of Extremity (which impressed us enough to do a bookplate), to the frankly gobsmacking Wonder Woman Dead Earth (which I constantly regret not putting in our best of list last year). And this year he's done it again (along with colourist Mike Spicer) with a short and sweet adventure starring everyone's favourite horse-headed Thor stand-in, Beta Ray Bill. After a complicated break-up with Sif, Bill embarks on a quest to find a replacement for his recently broken hammer, Stormbreaker, with the temporarily resurrected Skurge and Pip the Troll along for the ride. Feeling a bit lost? Don't worry, no real knowledge is required to enjoy DWJ's innovative storytelling, irreverent humour and mastery of kinetic action. But most importantly, as unlikely as it may seem, the book is loaded with heart, and it's that that really sticks with you when all is said and done.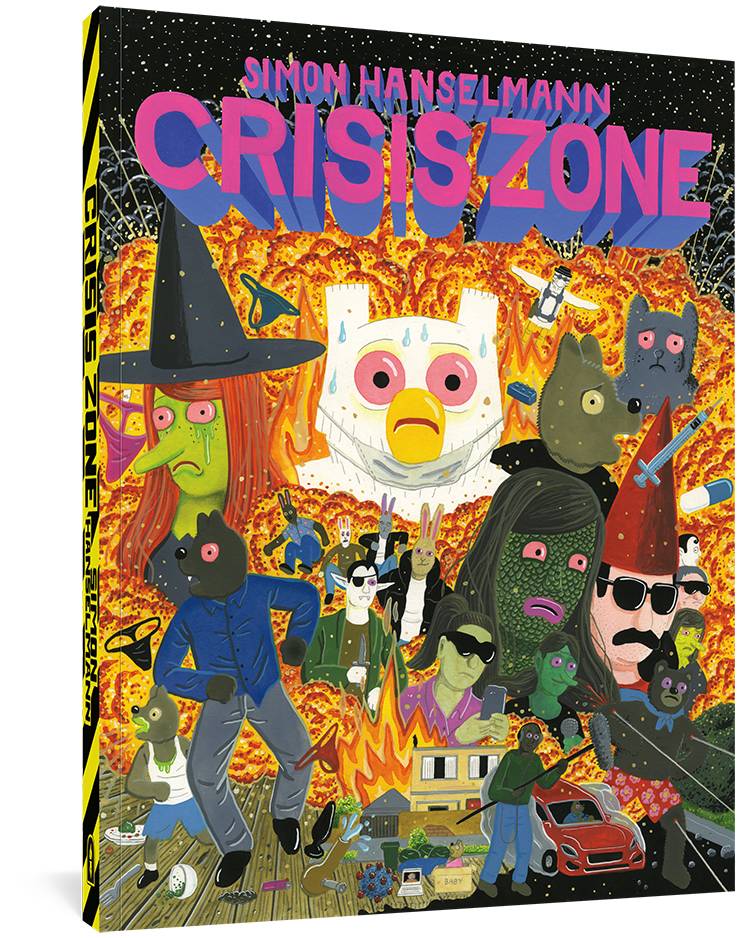 By Simon Hanselmann
Published by Fantagraphics
When the A.I. grey goo scavengers of the Andromeda Galaxy are sifting through the smouldering remnants of our civilization in the not-as-distant-as-we-might-like-to-hope future, they will have a 100% accurate depiction of the year 2020 when they excavate a copy of CRISIS ZONE. The year that Covid came; the year late stage capitalism was tested and failed; the year David Choe died and came back as ghost; the year Dracula Jr lost his son; the year Mogg got a Carrot Top tattoo; the year Owl's paedophilic tendencies were uncovered, and so, so much more. Originally serialized on Instagram and taking a break from the Megg, Mogg and Owl-iverse regular continuity, Hanselmann's standalone pandemic odyssey is searing, funny, transgressive, warm and smart, filled with never before seen panels and extras. Relive the year everyone wants to forget with this entirely necessary inclusion to the Gosh! best of 2021 list.
Published by D&Q
Aminder Dhaliwal's debut Woman World made our Best Of list in 2018, and her much anticipated follow-up is similarly brilliant. Set in a world where cyclops are marginalised and the otherness of their bodies discriminated against, Cyclopedia Exotica follows a cast of ten cyclops as they navigate relationships, careers, fame, art, and beauty — and the industries that exploit them all. Dhaliwal juggles these characters masterfully, as they all feel fully rounded; each of them could easily star in their own book. Dhaliwal's wit is cutting in its accuracy, equal parts frustrating and frightening. For all Cyclopedia is heavy-hitting in its satire, it's also often laugh-out-loud funny. A book that will make you laugh, cry, and scream at the injustice of the world.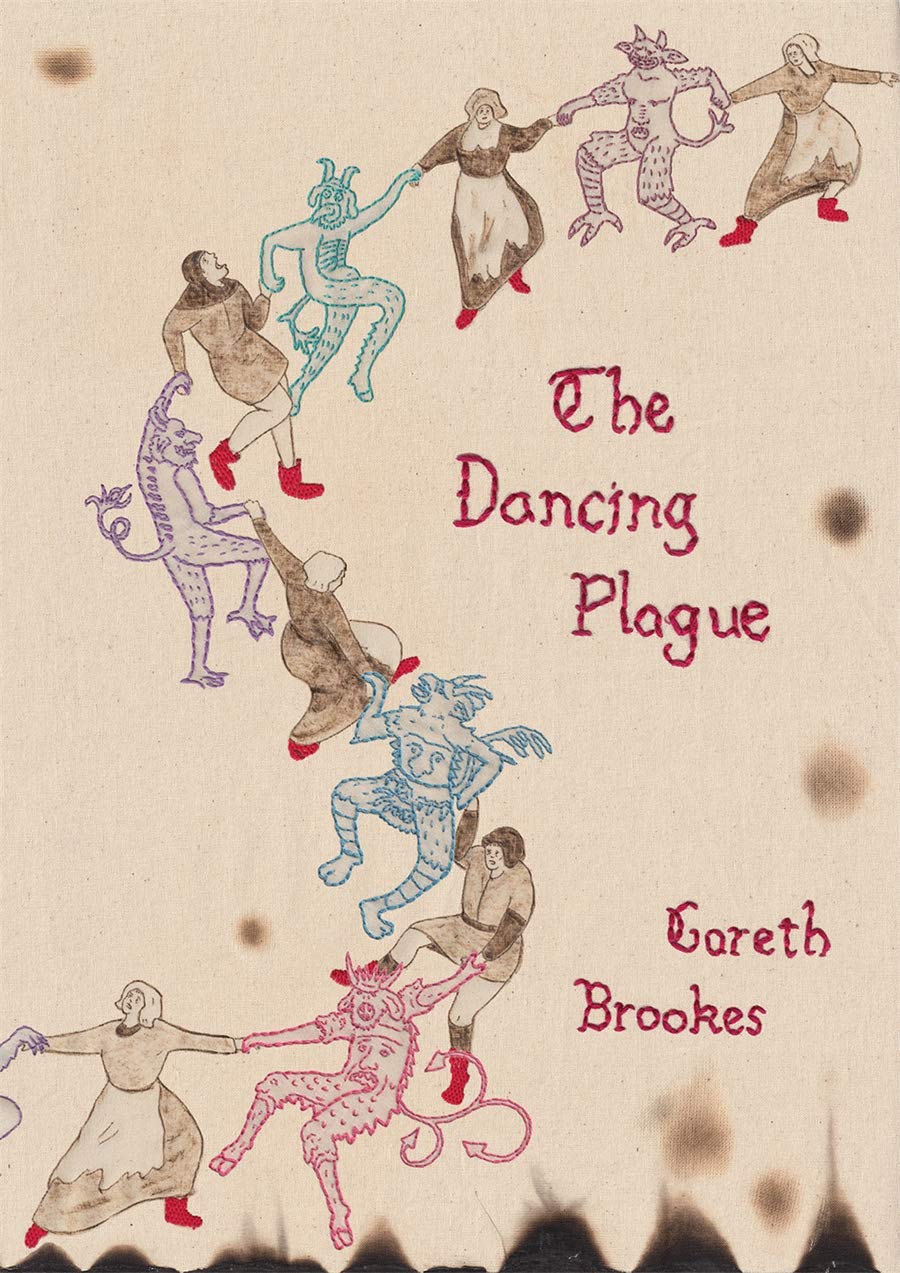 Published by SelfMadeHero
The Dancing Plague 'tis a true fable. In 1518 a goodly many citizens of Strasb'rg w're grip'd by a most alarming devilr'y, an irrepressible compulsion to danceth, oft resulting in the victims deaths. Gareth Brooke's folk horr'r twing'd tellings of the event is toldeth from the p'rspective of Mary, a composite charact'r amalgamating the exp'riences of real life witnesses to the ungodly frenzy and expl'ring the roles of maidens in a society drench'd in oppressive misogyny. Mournfully p'rtraying life in the 1500's through intricate and engaging mix'd media art, Brookes draws upon the lookings of medieval marginalia, grimoires and tapestries to expl're the extra-natural happenstance, a feasting for thine eyes. Wast it a strange fungal infection? Shar'd maddenings by the opress'd? Or t'was it verily, something mo're infernal, mo're demonic at work..? Should'th there be a besth o' the year of our lord, 2021 list, then The Dancing Plague should most certainly rest'th upon't.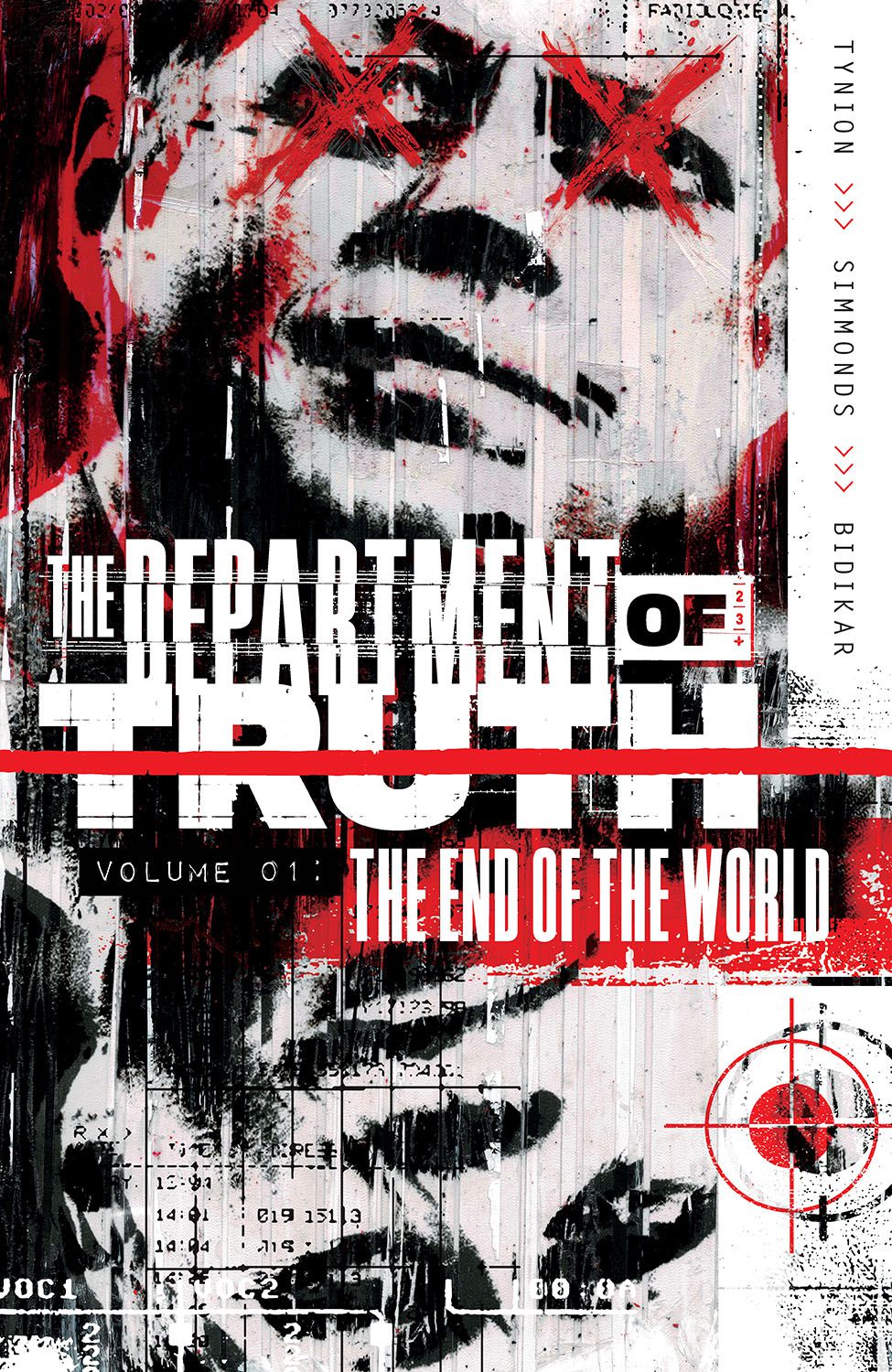 By James Tynion IV & Martin Simmonds
Published by Image
James Tynion IV and Martin Simmonds (producing some wonderfully lush art) introduce us to a world that feels all-too relevant to our own. One in which a mysterious Department of Truth works tirelessly to maintain the objective truth of history (or at least their subjective truth) in the face of that most pernicious of enemies: faith. Because in this world, truth is shaped by belief, and all of the conspiracies that worm their way into our discourse are true if enough people believe them to be true. The Department's job is to keep a lid on them all, make sure they don't spiral out of control and shape the world beyond a point of no return. It's a great hook, and one we're introduced to through the rookie agent eyes of Cole Turner as he joins the Department and meets its head: one Lee Harvey Oswald.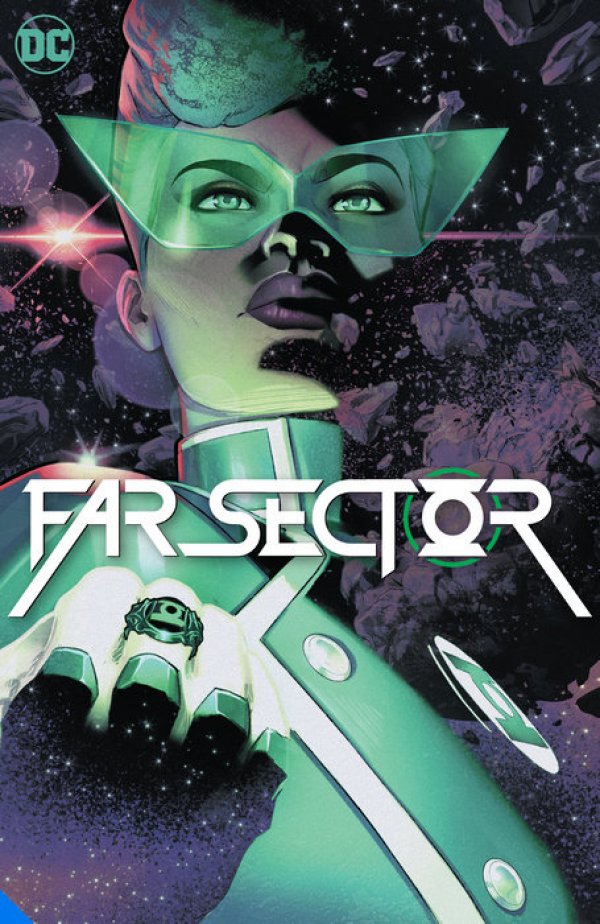 By N. K. Jemisin & Jamal Campbell
Published by DC
Big name writers from the prose world trying their hand at comics is nothing new. And while they may be great writers in their field, many quickly discover that writing comics requires a language all its own, one which - crucially - they themselves do not fully control. Comics are a collaborative effort, and the toughest trick that a prose writer must learn when adapting to comics is show don't tell: knowing when to shut up and let the artist talk. Which brings us to Far Sector, and award-winning fantasy and science fiction author N. K. Jemisin. Along with artist Jamal Campbell, Jemisin has co-created one of the best new characters we've seen in superhero comics in the past decade. Sojourner "Jo" Mullein is a Green Lantern who has spent six months acting as the guardian of The City Enduring, an orbiting city state of 20 billion who have had their ability to feel removed, eliminating violent crime and murder for the past 500 years. But all that is about to change. Jemisin and Campbell give us the best kind of Green Lantern story: a space opera that's by turns enjoyable romp, clever allegory and stirring drama. Fingers crossed we get to see a sequel someday!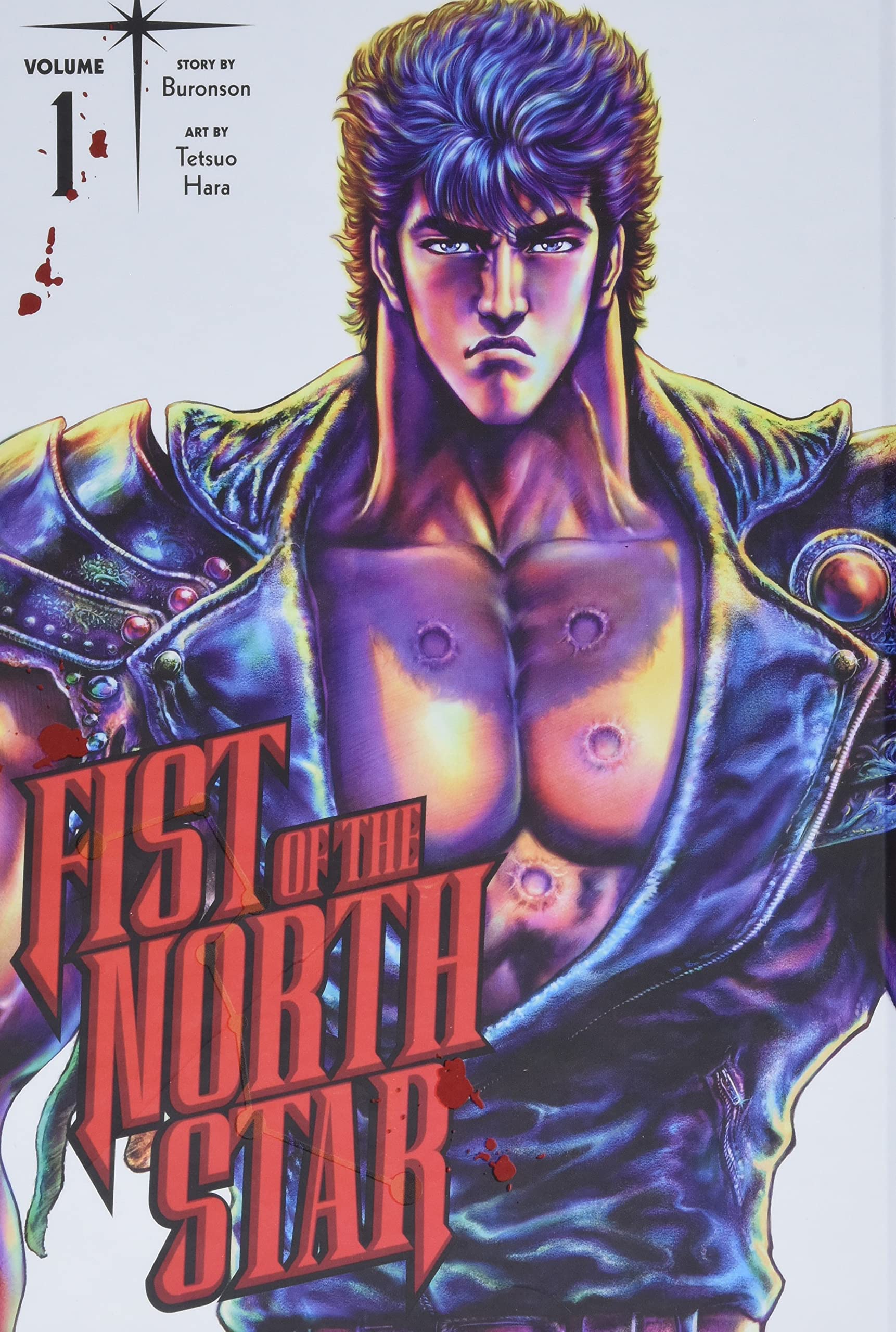 FIST OF THE NORTH STAR HC VOL 01

By Buronson & Tetsuo Hara
Published by Viz
Okay, slight cheat here as this manga has been available in English before, but it was a long time ago and was never completed, so I'm giving us a pass. Also, it's our list, sooo....Fist of the North Star! This 80's manga classic by writer Buronson and artist Tetsuo Hara casts a long shadow, almost single-handedly defining what the Western world understood "manga" to be in the 80's: extreme, over the top violence with eye-popping action sequences like nothing you had ever seen before. It's the Citizen Kane of insane, ultraviolent, post-apocalyptic martial arts sagas. The late Kentaro Miura cites FotNS as the most important influence on his own hit series Berserk, and it's not hard to see it. Set in a wasteland populated by bizarre gangs fighting over the few remaining resources, Fist introduces us to Kenshiro. A practitioner of the pressure-point exploiting martial art Hokuto Shinken, Kenshiro journeys across the world protecting the weak and seeking to take down his archenemy, a former dojo-mate who betrayed the code of Hokuto Shinken. Trust us, you've never read anything quite like this.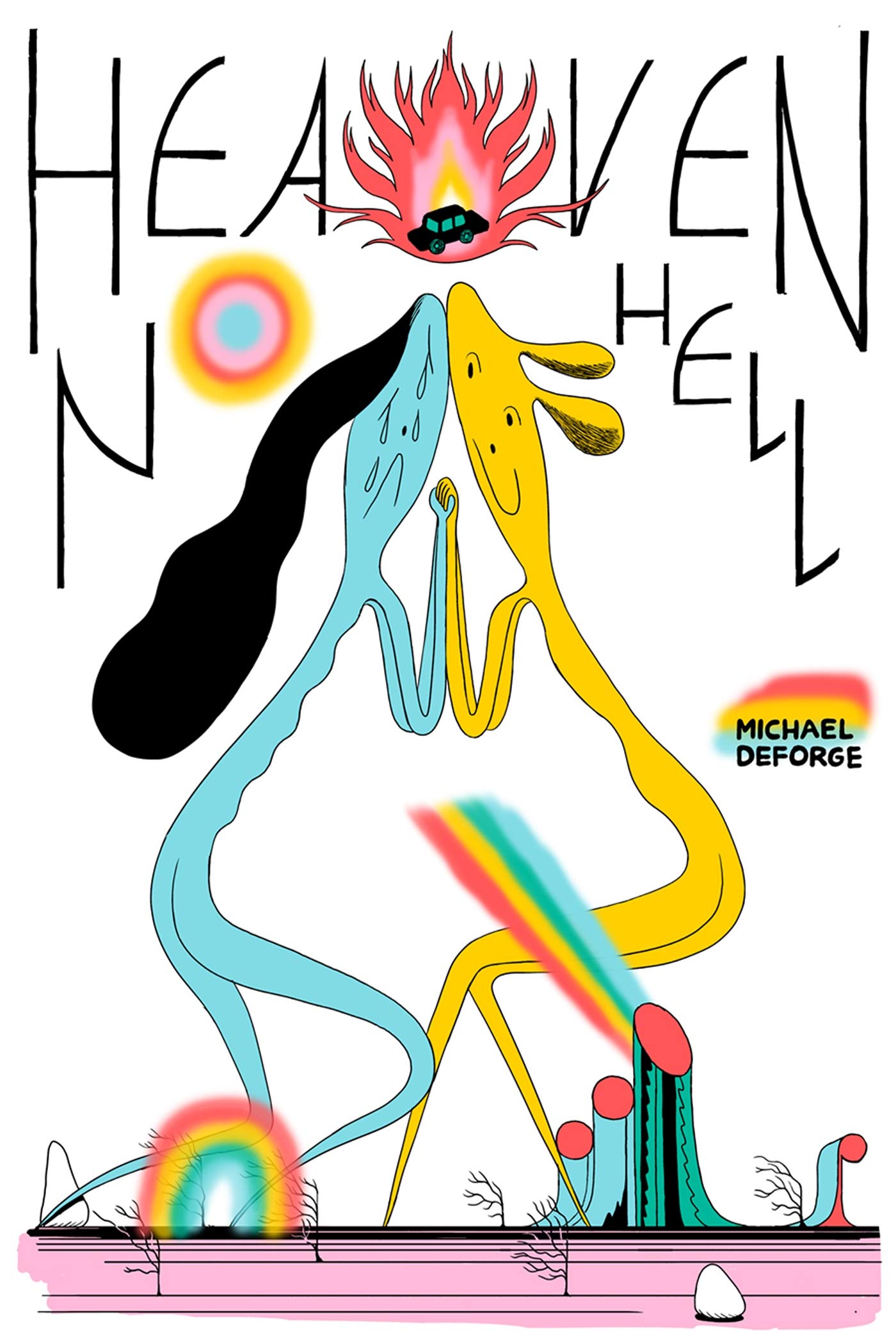 Published by D&Q
Michael DeForge is undoubtedly a master. Having released eleven books in the last ten years, his enviable output only increases in quality. No exception, Heaven No Hell, is his latest and most accomplished work to date. This collection of parable-like tales addresses technology, fame, memory, relationships, parenthood, and identity – to pinpoint just a selection. As usual, DeForge's commentary on the modern world (and beyond) is sharp, insightful, and startlingly funny. Few people are able to delve into a subject and twist it like DeForge is, making the familiar feel new and challenging, all while pushing the barriers of the comic form. These are stories that will linger after reading, that you'll find yourself coming back to over and over.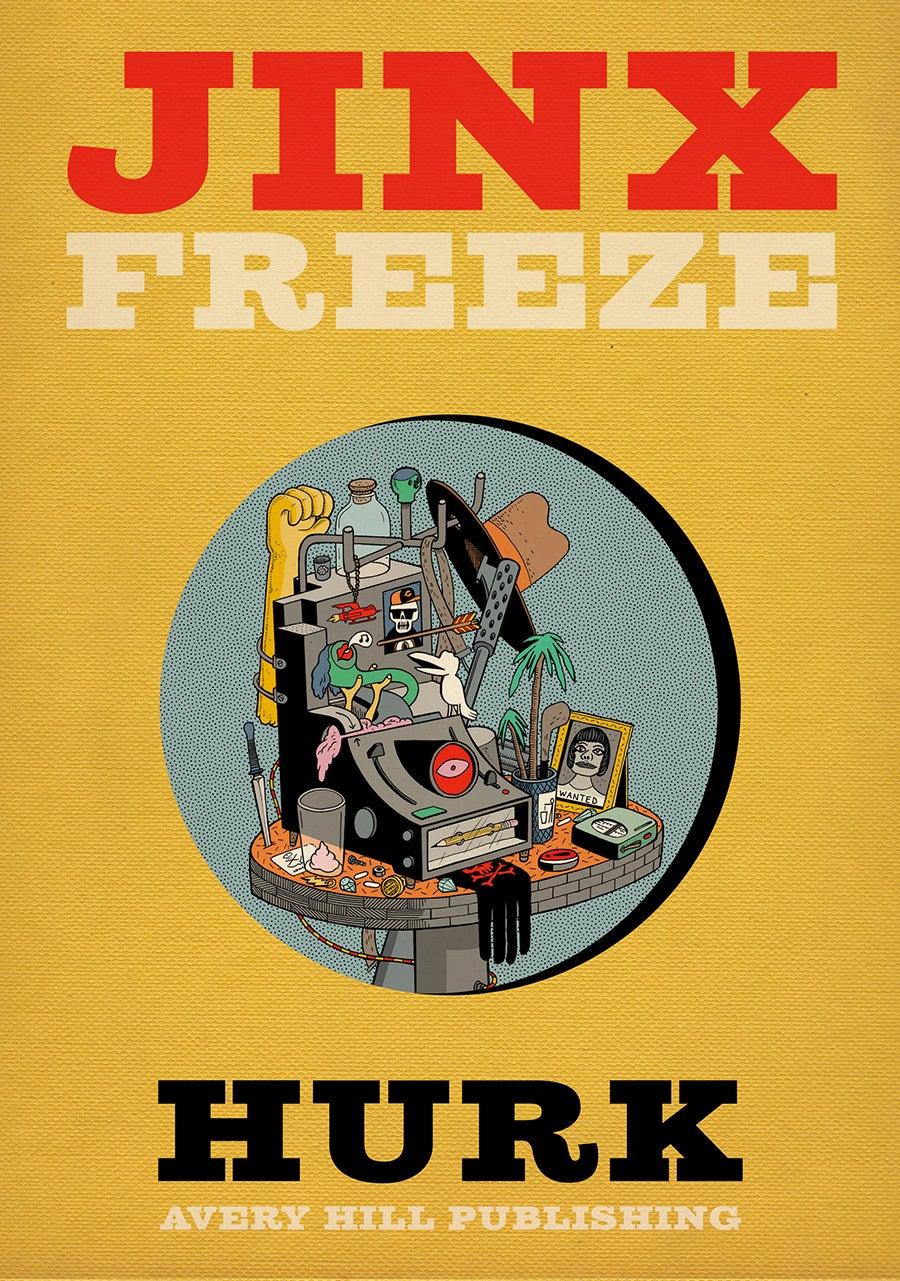 Published by Avery Hill
Lord Hurk is the best kept secret of British comics, a mainstay of the small press scene since the early 2000's who has never received the recognition he deserves. You see, Hurk is one of the most unique voices in comics, a true visionary who boils up street art, dadaism and 70's British popular entertainment into a heady brew of influence. He's that most rare of things: a creator of challenging art who innovates constantly, whilst also managing to be engaging and - rarest of all – brilliantly funny. His latest work is his second full-length graphic novel, and he shows no sign of decline as he moves into his third decade making comics. Jinx Freeze follows a colourful cast of characters on the Riviera as they attempt to solve the case of a golden arm stolen from the Gurgleheim Museum. Who will crack the case? Modern Tahzrn? Danny Kildare The Space Priest? King Gianthead Fighter Policeman O.X.? Or perhaps....Marge?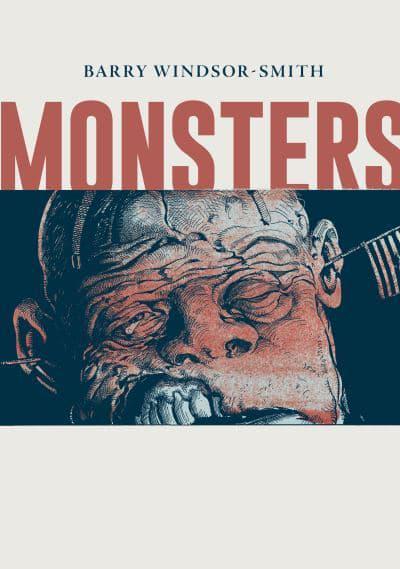 Published by Jonathan Cape
When something's been in production for 35 years it's always surprising when it's finished, or released. It's especially surprising when it's as much of a triumph as Monsters has ended up being. You'll perhaps know Barry Windsor-Smith for his ground-breaking early work on the Marvel Conan comics, or from his seminal work writing, drawing and inking the classic Wolverine origin story "Weapon X". But since the early 2000s he's been working solidly on this magnum opus, which originated as a 23 page Hulk story in the 90s, but has evolved into something else entirely. To get the obvious out of the way first, Monsters features possibly the best inked artwork we've seen from the artist so far, every page an horrific joy to wander through. Windsor-Smith takes us through decades' worth of his characters lives, tracing the lines of generational trauma in one family through global, local and familial conflicts while carrying us through an impeccably realised gothic-horror. Not to be missed.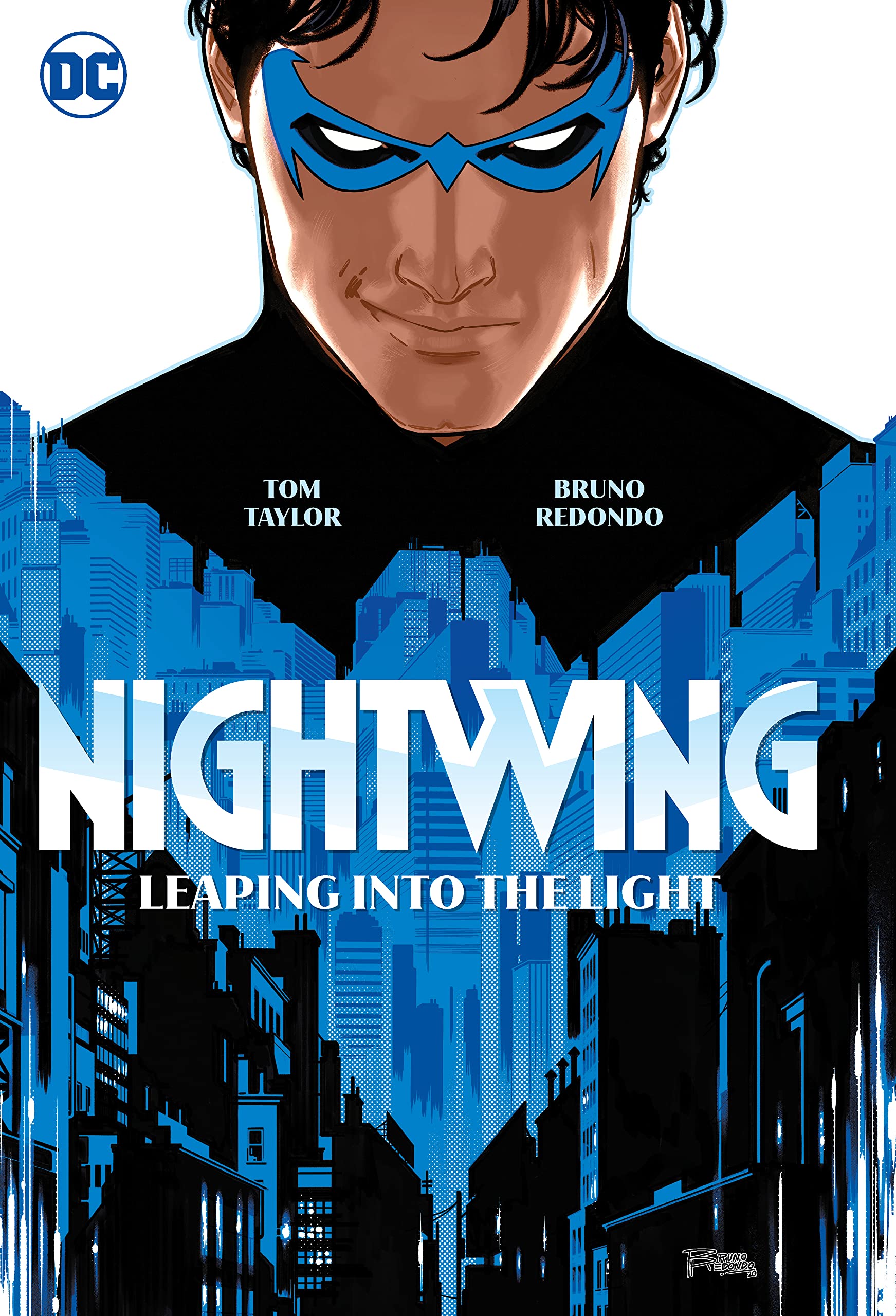 NIGHTWING HC VOL 1 LEAPING INTO THE LIGHT

By Tom Taylor, Bruno Redondo & Adriano Lucas
Published by DC
Dick Grayson has had a bit of a rough time of it as of late. But, after a few years spent as super-spy Grayson, then as the memory-wiped 'Ric', Dick Grayson is back in what is sure to be a character-defining run. Having returned to Bludhaven, Dick's determined to make the city better and safer than ever (not like that's hard…), but the city has just elected a mayor with the last name of his parents killer! Tom Taylor is on top form here, jumping between quips and heartfelt moments with ease. Bruno Redondo is as stellar as ever – his mastery of movement makes him a perfect fit for the energetic gymnast; whether depicting Dick or Nightwing, there's a wonderful flow to every page. A great jumping on point for anyone curious about the ex-Boy Wonder, and a wonderful and welcome relaunch for fans of the Bat-family.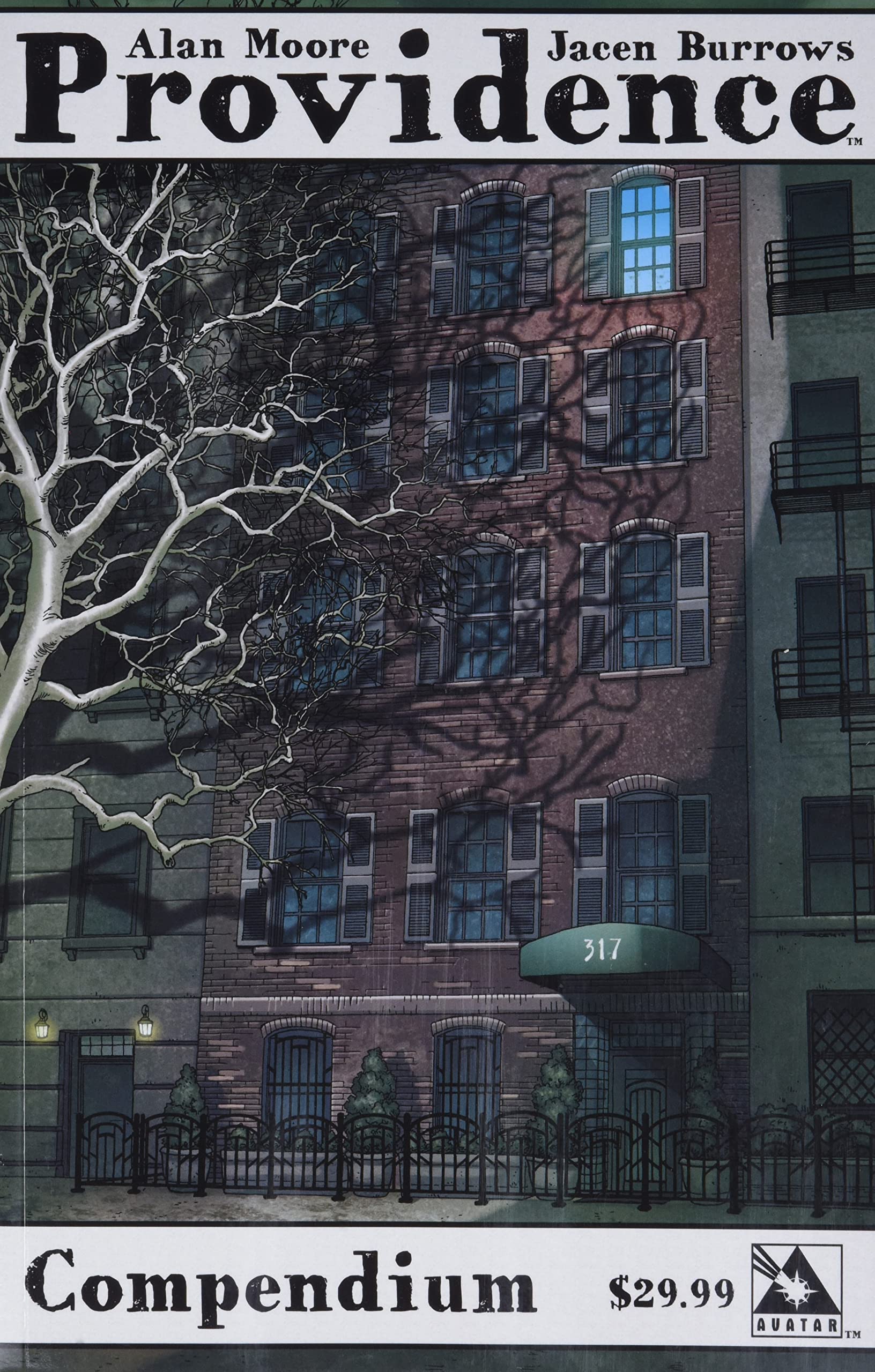 Published by Avatar
Alan Moore and Jacen Burrows team up for one for the Northampton magus' final comics projects: a sprawling deconstruction of the Lovecraft mythos that could happily be the final word on the subject. We journey through Lovecraft's New England, encountering horrors from his stories through the eyes of Robert Black, a gay, Jewish reporter for the New York Herald. This is the best kind of horror: atmospheric and unsettling, with a slow building dread. It's perfectly conveyed via Burrows' ligne claire style, where the clean, grounded reality of the normal makes the horror all the more pronounced. And most importantly, it's horror with something to say. About humanity, about horror, and about the author who originally brought us these cosmic terrors, whose failings and prejudices were as pronounced as his triumphs.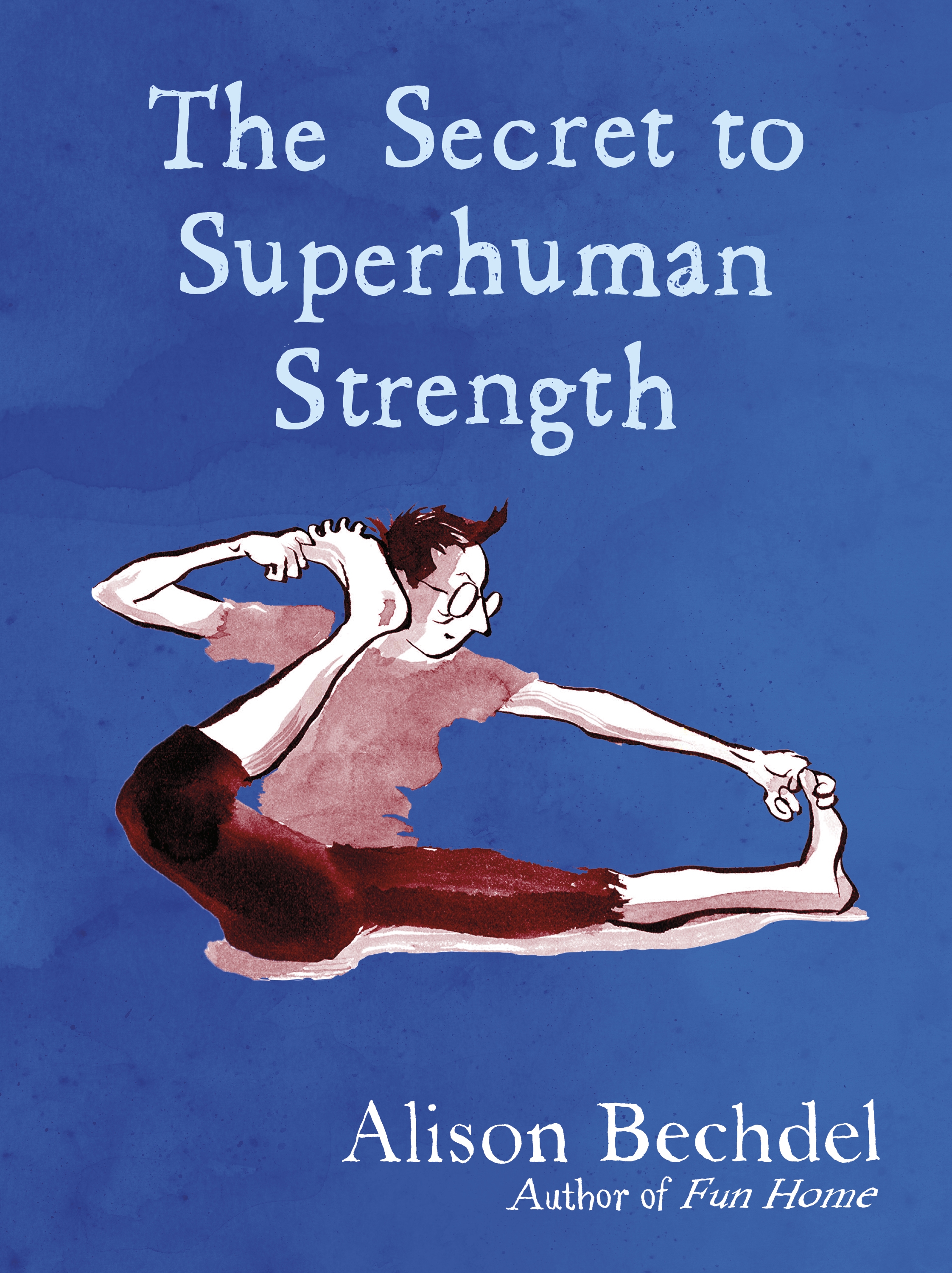 THE SECRET TO SUPERHUMAN STRENGTH HC
Published by Jonathan Cape
With her first two graphic meta-memoirs, Bechdel explored the relationships she held with first her father, (Fun Home) and then her mother (Are You My Mother?). Here, in her third book, she turns introspective and examines the relationship she has with herself.
You could be forgiven for assuming this was a comic about exercise, but as with all her works, the immediate themes and ideas belie the true soul of the book. Bechdel explores the ideas of self-care and transcendance, coming to terms with mortality while dealing with her growing age and the level of fitness she's always been able to maintain. As always, she's generous with content and ideas while maintaining her characteristic, nimble style of line work, and this time beautifully water coloured in entirety by her wife, Holly Rae Taylor.
If you're a socialist lesbian cartoonist in your late 50s, this book is definitely perfect for you. But the beauty of Bechdel's work is that anyone, with any level of literacy in the world of comics, can find inspiration, wisdom and joy in all of her works.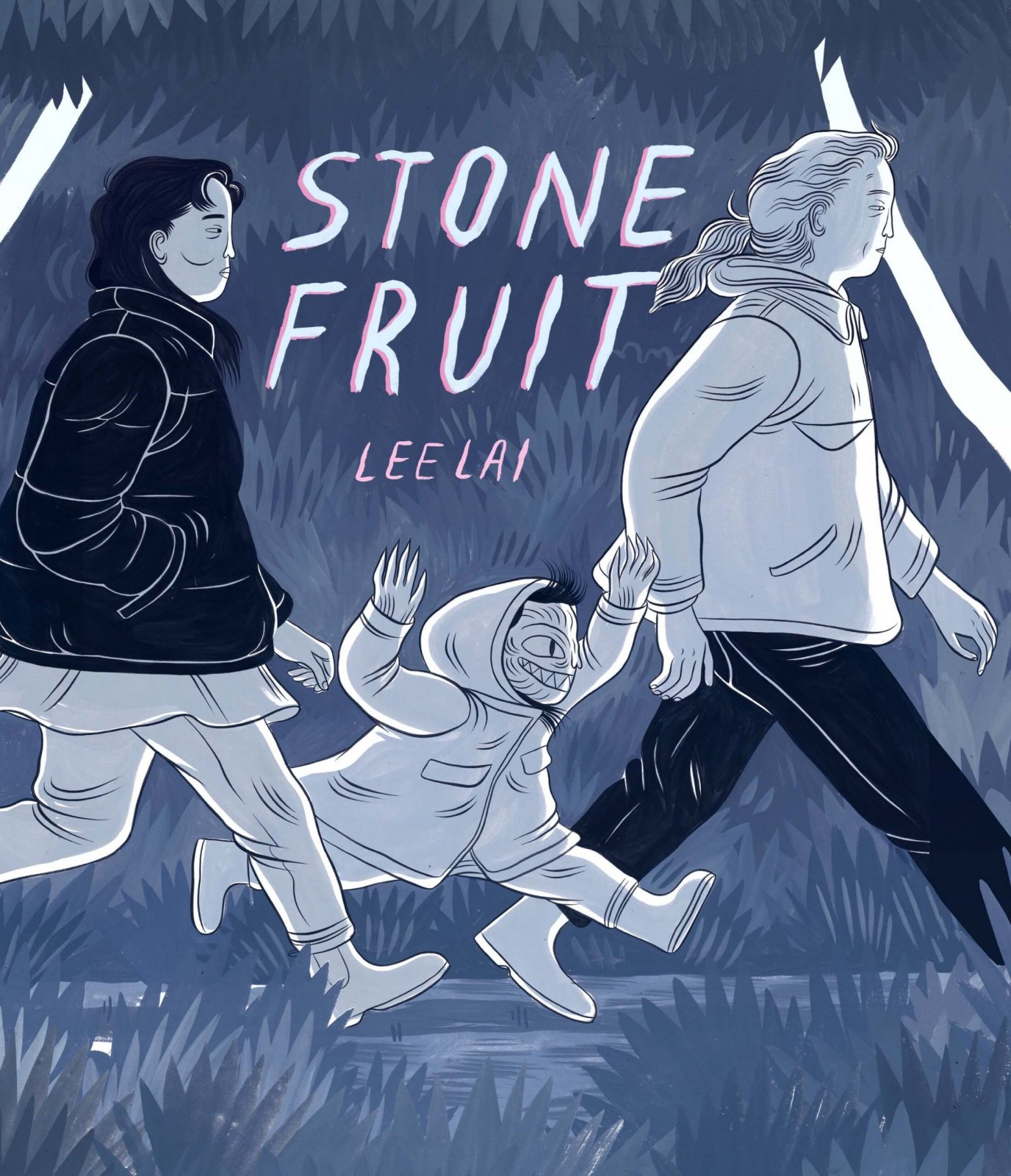 Published by Fantagraphics
Sparse, subtle, and absolutely killer, Stone Fruit is a stand-out debut from Lee Lai that explores complex relationships with extreme tenderness. Bron and Ray relish the time spent with Ray's niece Nessie, a seeming oasis from their real lives. Playing and singing together, the three grow wild and monstrous, creative and free, their forms becoming looser and looser – an illusion shattered by a phone call from Amanda's mother, demanding her home. The continued themes of freedom, illusion, childhood, responsibility, and monstrosity are masterfully explored in the various relationships between the three women, who come together and fall apart throughout the narrative. Not optimistic, but compassionate, Stone Fruit pushes its characters to test and examine the expectations we have of our relationships in order to come to peace with ourselves.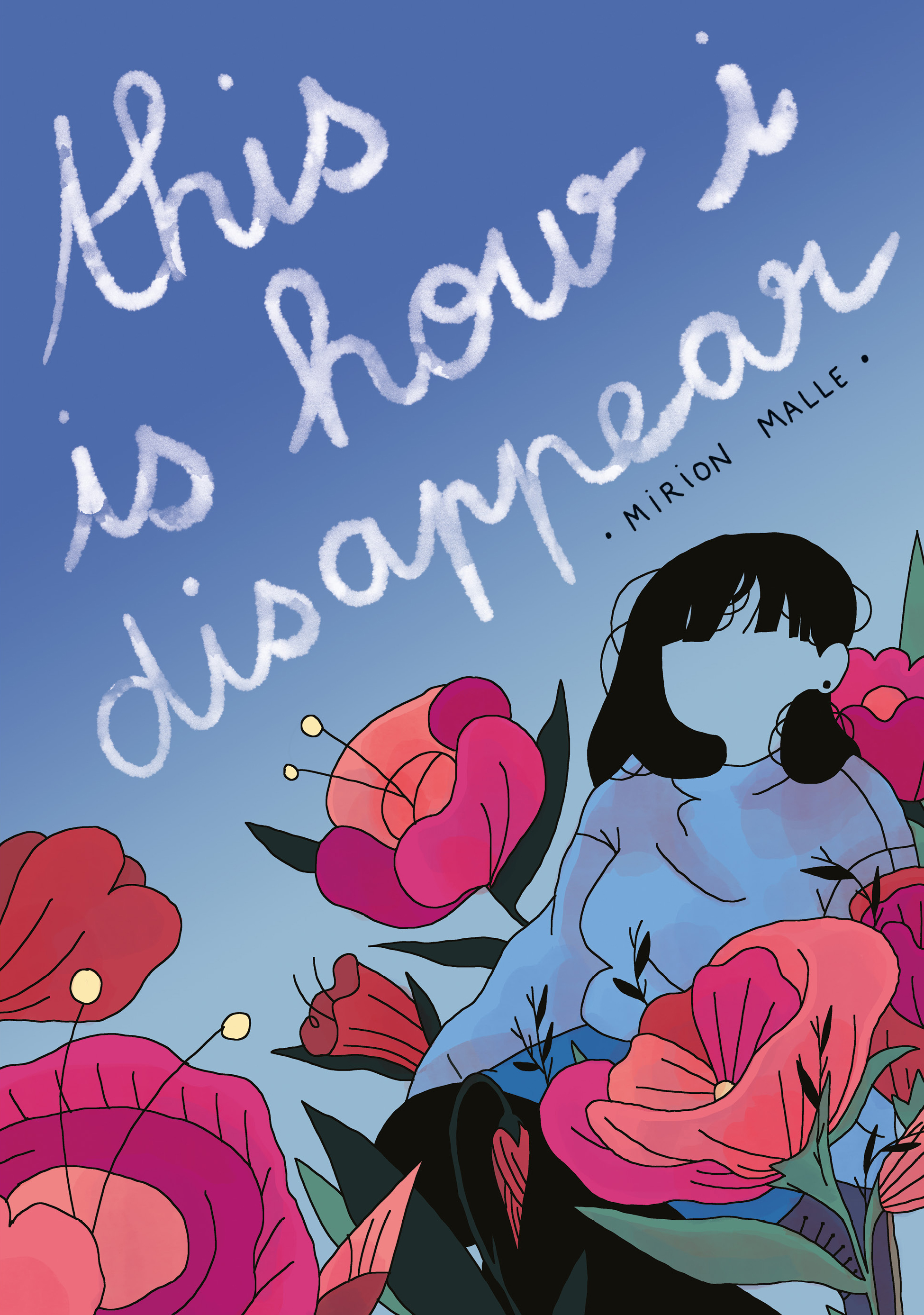 THIS IS HOW HOW I DISAPPEAR SC
Published by D&Q
This Is How I Disappear is French indie comics sensation Mirion Malle's first full length graphic novel. It is the familiar tale of modern life in the city. A tale you've heard before: one of crushing expectations and mental health neglect. But where Malle excels is in addressing the subtle yet suffocating effects of psychological distress in everyday life as well as her ability to observe and convey the struggles of millennials and their coping mechanisms through an astute political prism. A harrowing narrative, it also is a heartwarming one, for Clara, the protagonist, demonstrates that healing is achievable; that pulling away from the tight grips of trauma, depression and most importantly, the culture of shame that surrounds them is possible and that there is light even in the darkest places.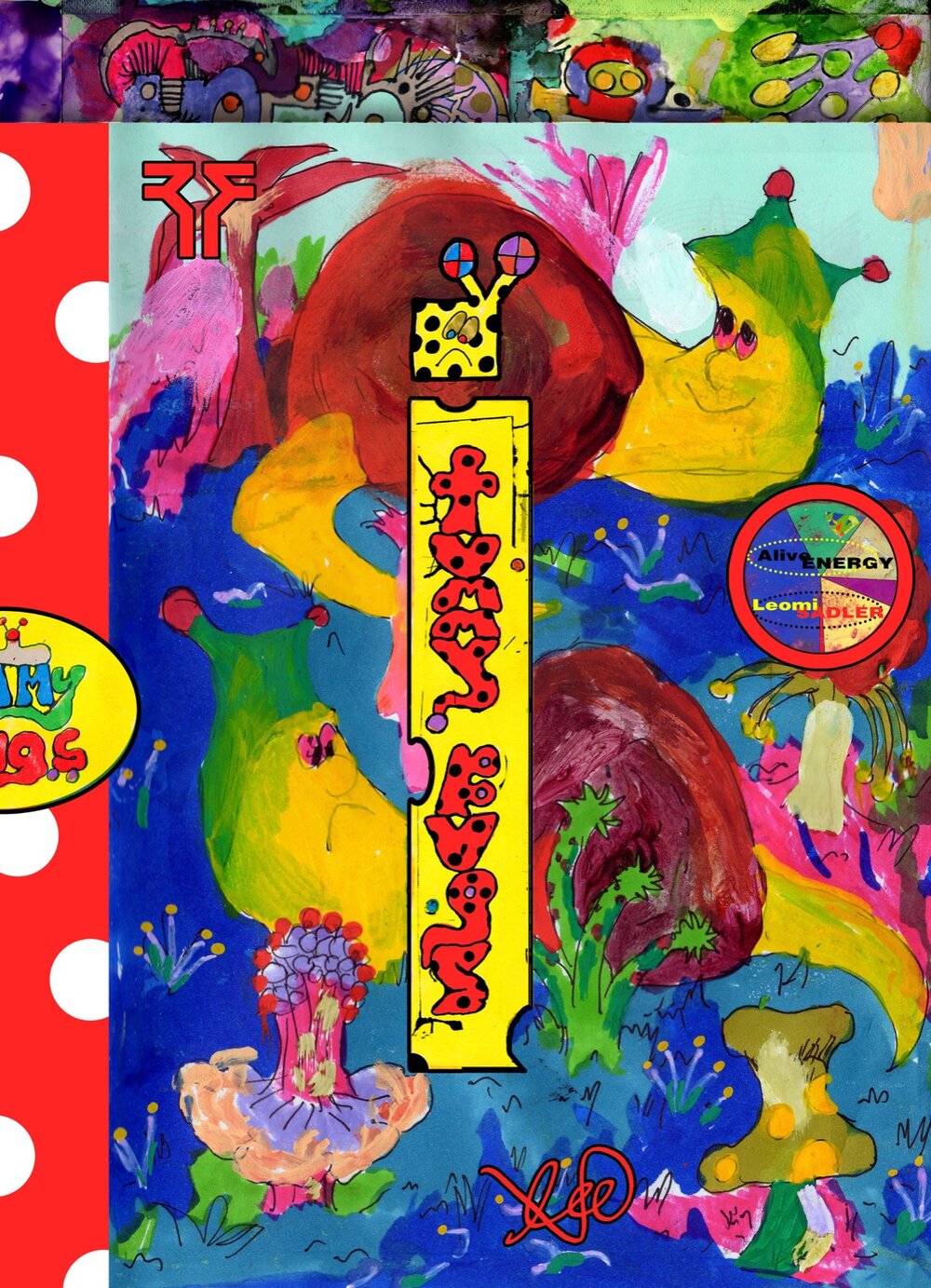 Published by Breakdown Press
Polymath Leomi Sadler's comic world is a technicolour brat. Subversive and provocative, ecstatic and riotous, otherworldly and yet oddly parochial. Mischievous, and in turn, sweet and unsettling characters populate lands of guzzled fun and exquisite suffering in stories that will make you cringe in empathy as you smile. Taking a break from her varied practice of fashion design, sculpture and painting, Leomi has assembled a career spanning body of work, that demonstrates her extraordinary talent in this cohesive volume of disparate strips and art, demonstrating her importance in the U.K and international comics scene. The most energetic comics you'll read all year, welcome to the best of list Tummy Bugs!
By James Harren & Dave Stewart
Published by Image Comics
James Harren (along with colourist extraordinaire Dave Stewart) bring us the big action comic of the year, a tale of succession, survival and of course giant people battling giant monsters. It's true that the last decade has seen the cultural landscape awash with stories about kaiju, the giant monsters that stalk the narratives of Japanese eco-thrillers and bad Western Godzilla adaptations. But Harren proves with Ultramega that there's still something worth saying in the genre, as he builds a fascinating world and instills it with real heart as we follow young Noah, the child of a late monster-fighting legend, who seeks revenge and the chance to live up to his father's legacy. It's a great read that's a cut above the usual genre fare, but pusher over the top by Harren's eye-melting art (along with colourist Dave Stewart). The pages are filled with colossal battles that are the most impressive city-levelling action scenes this side of Akira. Honestly, what more could you want?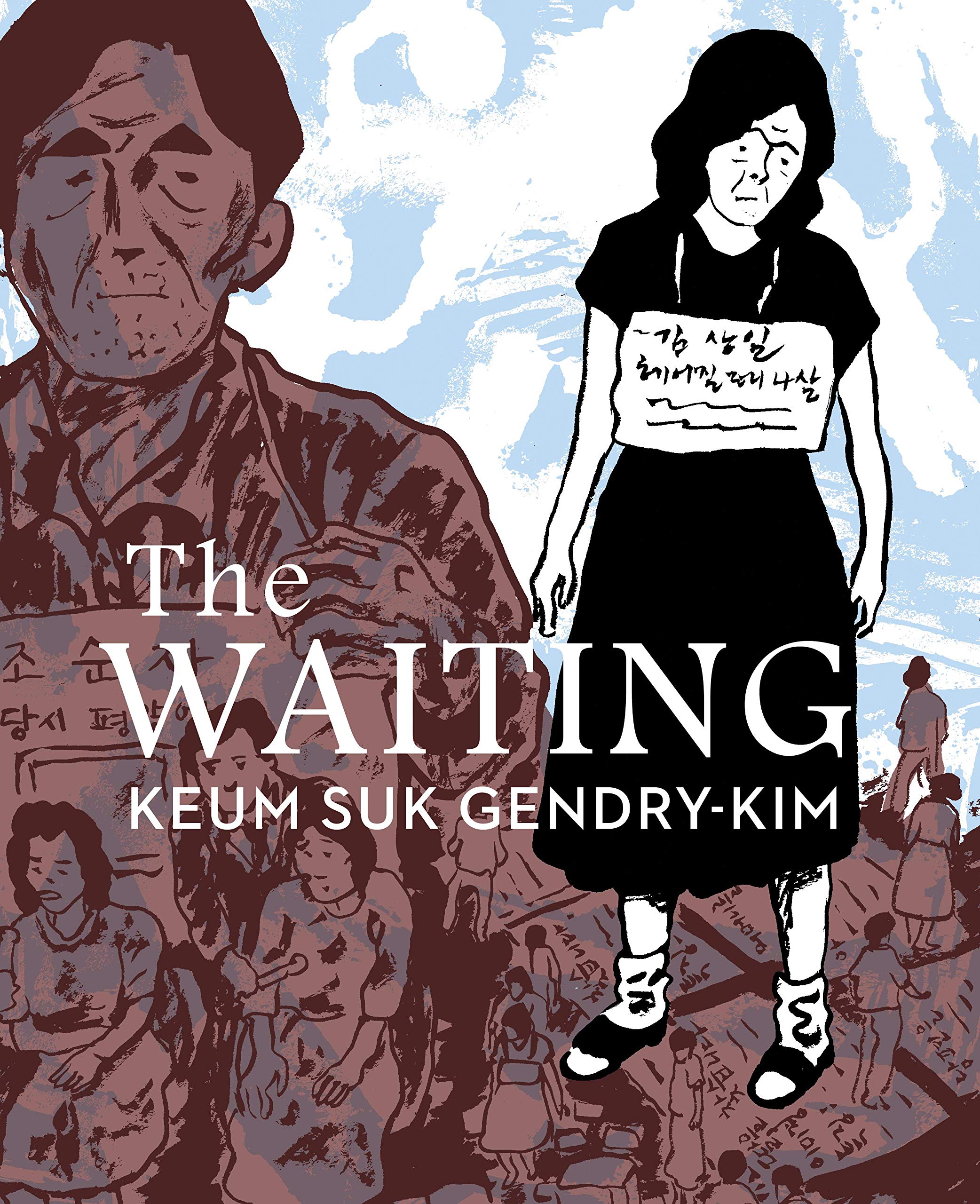 By Keum Suk Gendry-Kim
Published by D&Q
The Waiting is Keum Suk Gendry-Kim's much anticipated follow up to Grass. Although a work of fiction this time, it is heavily inspired and based on the author's own personal background. A background unfortunately all too familiar to many Korean families across both sides of the peninsula. The Waiting is the heartbreaking story of a family separated on the road to a safer future and left with only the hope of reunion to hold onto like a lifeline. A hope that never dwindles in spite of the decades passing by. Drawn in stunning black and white compositions, Gendry-Kim's flawless storytelling is compelling and deeply moving. A perplexing story giving us yet another glimpse into the reality of colonialism, one with ripples reaching the four corners of the world to this day.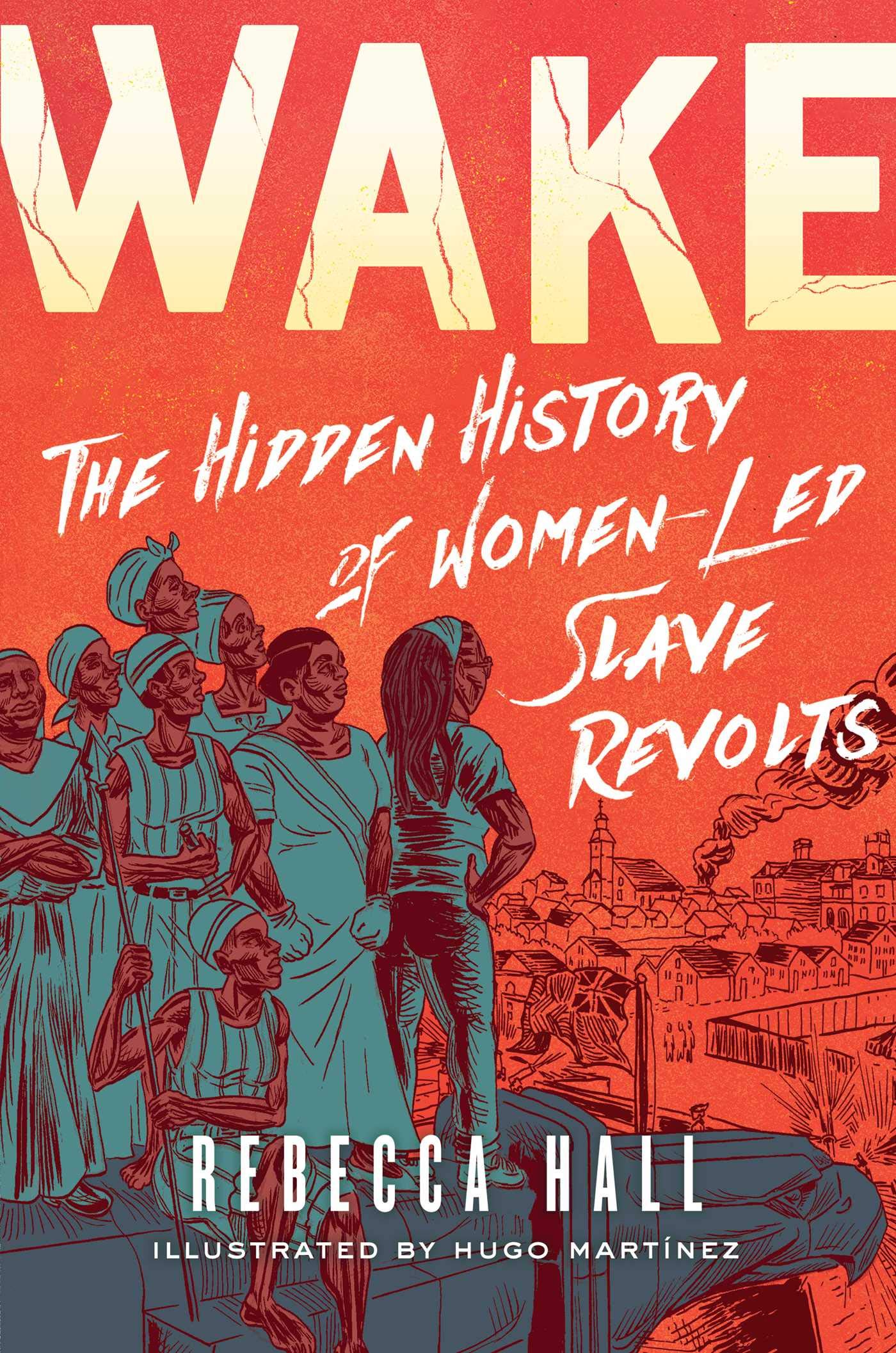 WAKE: THE HIDDEN HISTORY OF WOMEN-LED SLAVE REVOLTS HC
By Rebecca Hall & Hugo Martínez
Published by Particular Books
WAKE is probably one of the most important books you need to read this year if you haven't already. If you are looking to read a captivating and thorough examination of the world as it is today, furthermore – and especially – one that isn't written by an academic white male, look no further. If you want to read an excellent graphic memoir, look no further. If what you want is to hear the voices that were for too long silenced and read about the paragraphs- if not volumes- that were omitted from the history books, Wake is the book you've been waiting for. Wake is the kind of book that pivots the race and gender discourse back to where it belongs. Both empowering and powerful, its clever blend of archival research and fictionalised facts makes it stand out among other works of reportage, let alone in a graphic form. A breathtaking account of black women's leadership in the midst of slave revolts that is only mirrored by the equally challenging and colossal investigative work that allowed this book to see the light of day.