Posted by The Gosh! Gang on 28th Nov 2022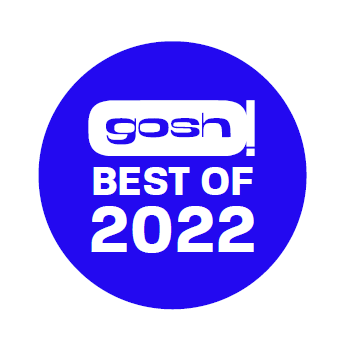 It's time once again where we look back over the year's releases and pick our favourites! And apologies as ever if the greatest book of the year comes out sometime in the next 6 weeks. We do look ahead at release schedules, but things do slip through.
We'll start with the usual disclaimer: doing any kind of Best Of list is a subjective affair, and we should emphasize that these are simply the titles we collectively liked best this year. We also try to offer a reasonable spread of subject matter to find something for as many tastes as possible. So I can guarantee you won't like everything in this list, but I can also guarantee you that you'll like something.
We loosely adhere to a few rules as we put these lists together:
We will only do the first book of a series unless a deliberate attempt is made to create a jumping on point with it. You might have loved volume 8 of Demon Frying Pan for its incredible effort tying all the threads together, but we won't include it, sorry. We like to make these lists accessible.
Books collecting stories for the first time that have been serialized prior to this year do qualify. We will also include reprints of translated editions that are being presented in English for the first time, whatever the age.
We just stick to physical media, and only what you might describe as a book.
We only include things that we anticipate will actually be available for a period of time. Inevitably when we announce these lists some books will be temporarily unavailable or reprinting (I'm looking at you, All Manga), but they should generally be available.
The list below is for our Best of 2022 Adult list. For our Best of 2022 Kids list, click here.
Should you wish to purchase any of these from our webstore (please be our guest!), just click on the title, or check out the Best of 2022 - Adult page for the whole range.
So here they are, presented alphabetically, our Best of 2022 - Adult!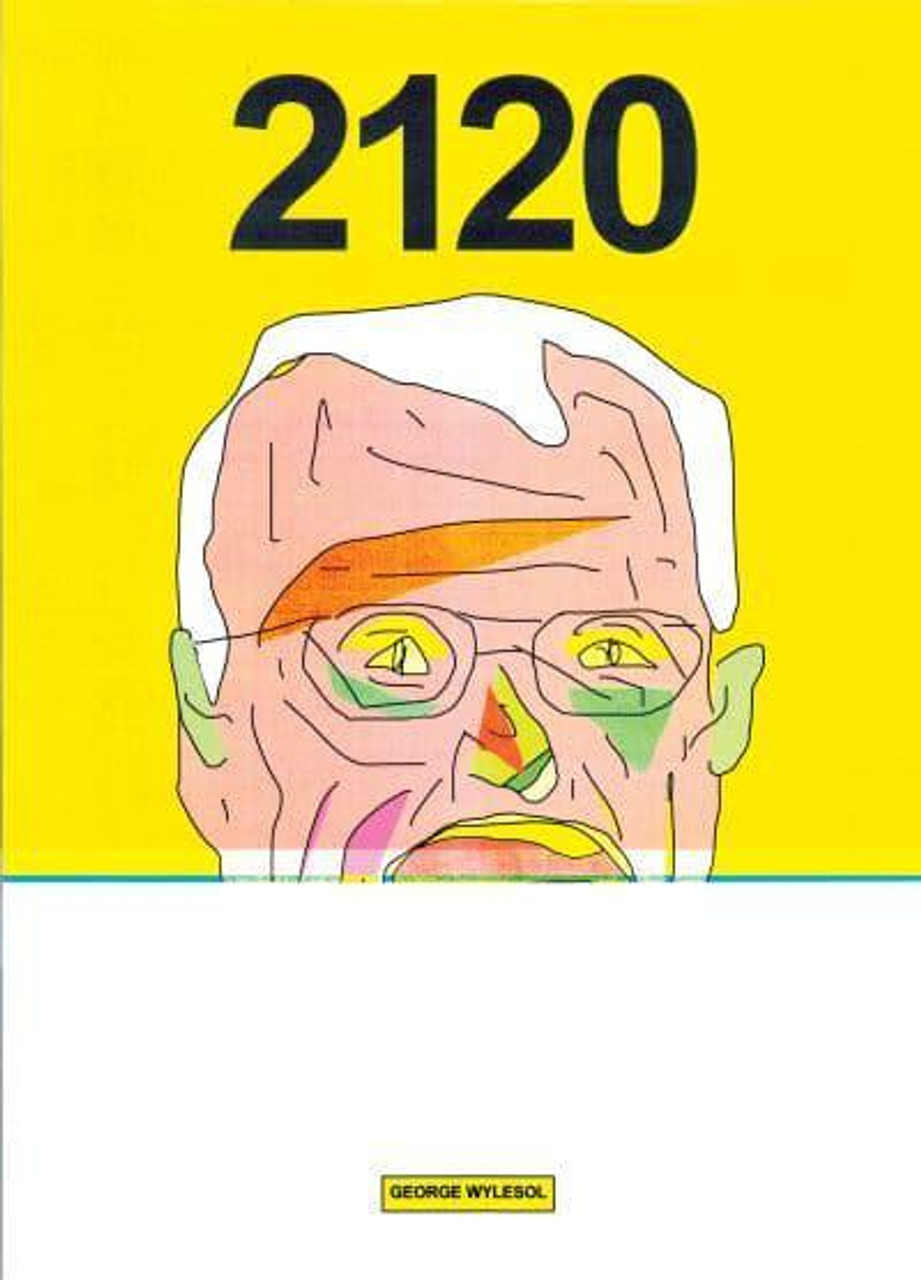 Publisher: Avery Hill
George Wylesol burst onto the scene in 2017 with the collection "Ghosts Etc", seemingly perfectly formed. The comics were strikingly bright and clean looking, belying the quiet creepiness and you'll feel if you spend any amount of time with them. Since then he's continued to evolve, moving further away from the traditional form of comics to create this 500 page choose-your-own-adventure-comic. In turns funny, horrifying and painfully relatable, it's an all-encompassing experience that you won't find anywhere else. Wade (or is it you?) has made it to 2120 Macmillan Drive, he says he's been sent there to fix a computer, but no one's answering the door. What would you do next? Peer in through a window? (turn to page 4 for that) Try walking around the building for a back door? (that'll be page 6) Maybe you're already feeling uncomfortable, you can tell that not all is as it seems and that's not just an empty building ahead of you. In which case you could, as the first page suggests, "take the day off". Just close the book and walk away, there are some things which should remain buried and hidden. I'd want to see where the rabbit hole goes, though.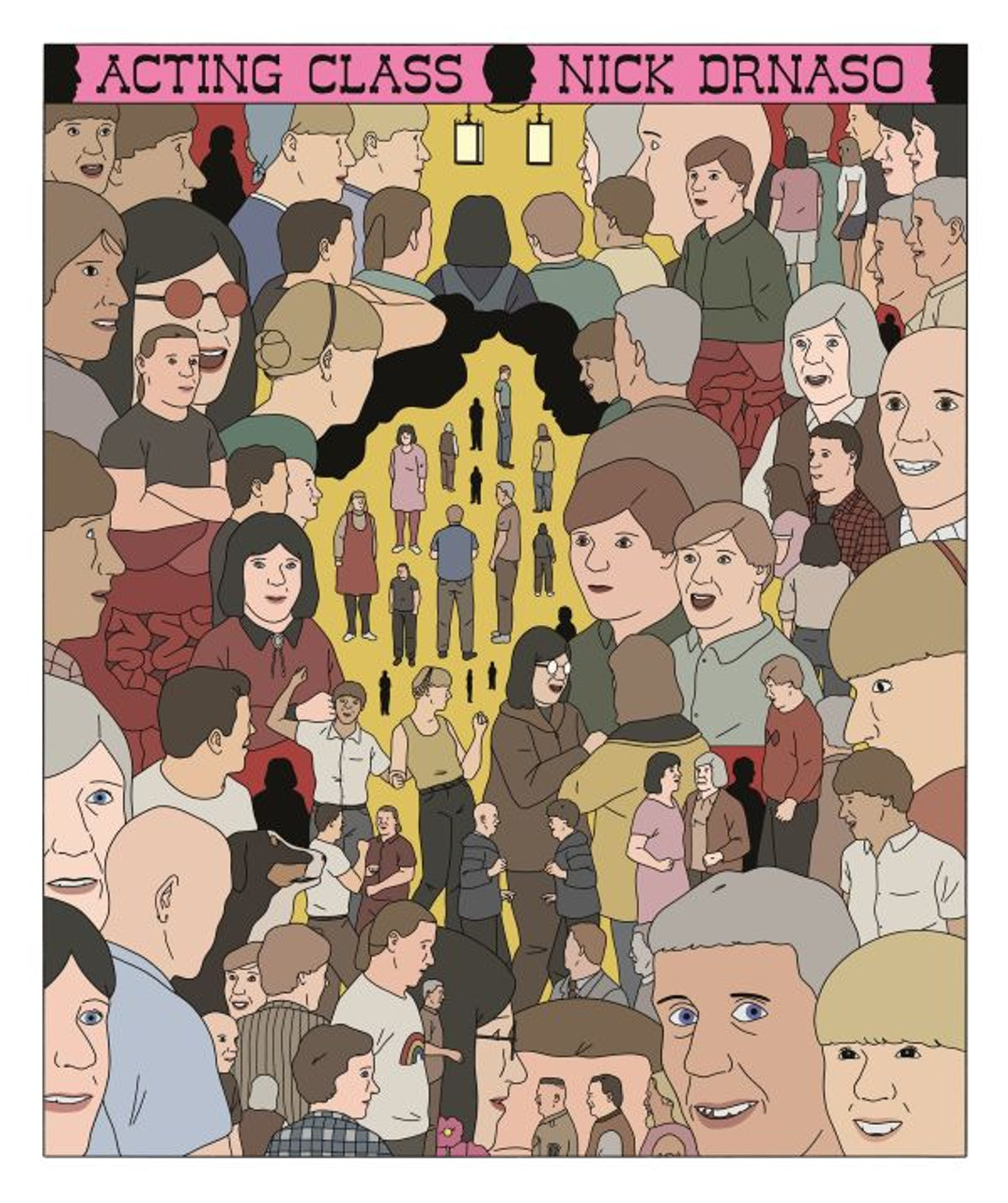 Publisher: Granta
Nick Drnaso returns with his recognisable brand of eerie mundanity with Acting Class! His follow up to 2018s Sabrina, we follow a group of seemingly disparate people, lonely and lost in life, who join an evening acting class run by the affable (but unsettling) John Smith. The lines between their real and acted lives begin to blur, leaving you to question, what was even real in the first place? Does it even matter? If you've read any of Drnaso's previous works then no doubt you already know you'll be picking up Acting Class. There's no one else making comics quite like him , his flat, muted artwork and layouts are reminiscent of a mix of Chris Ware and the sort of Microsoft Paint art project you'd take home on a floppy disk after school. There's a creeping dread lying under each panel, and there's not another book out this year that will so adeptly make you squirm and laugh at the same time.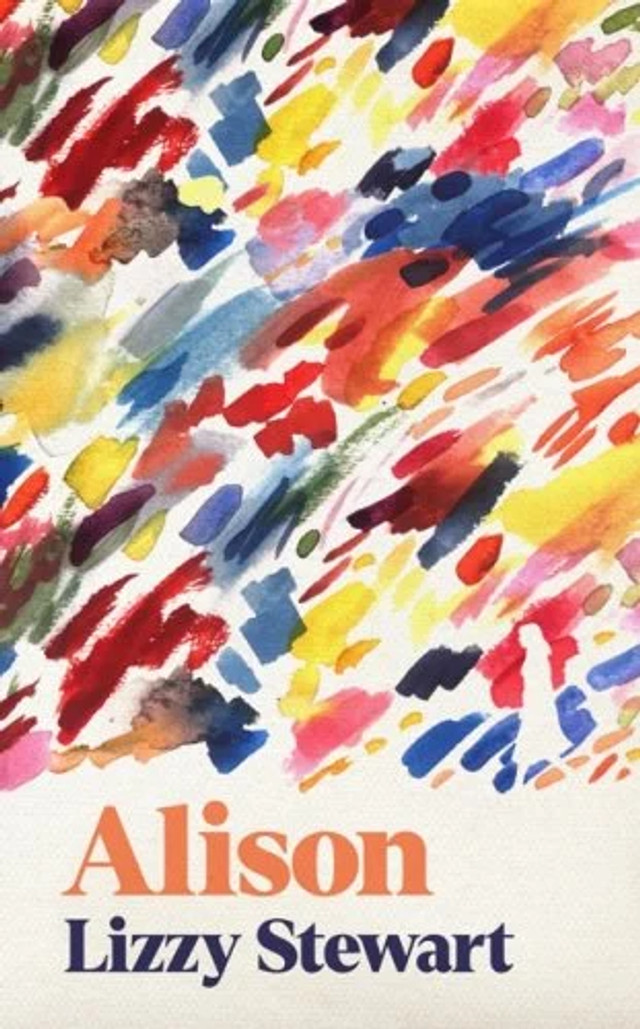 Publisher: Serpent's Tail
A fictional account of the life of Alison Porter, an artist who as a young woman upends her life in Dorset to pursue matters or art and heart in 70s London, told in retrospect. Lizzy Stewart blends elements of diary like prose, scrapbook and comic narrative in a compelling decades spanning character study addressing the struggle for independence and fulfilment. Pages heavy in blocks of text never betray the form, instead working alongside silent panels exploring locations and friendships and the blend of word and pictures we all love comics for. Elegant, profound and authentic, hand it to someone without telling them it's fiction and I guarantee they'll be googling where to find the real exhibitions of this invented art scene before long.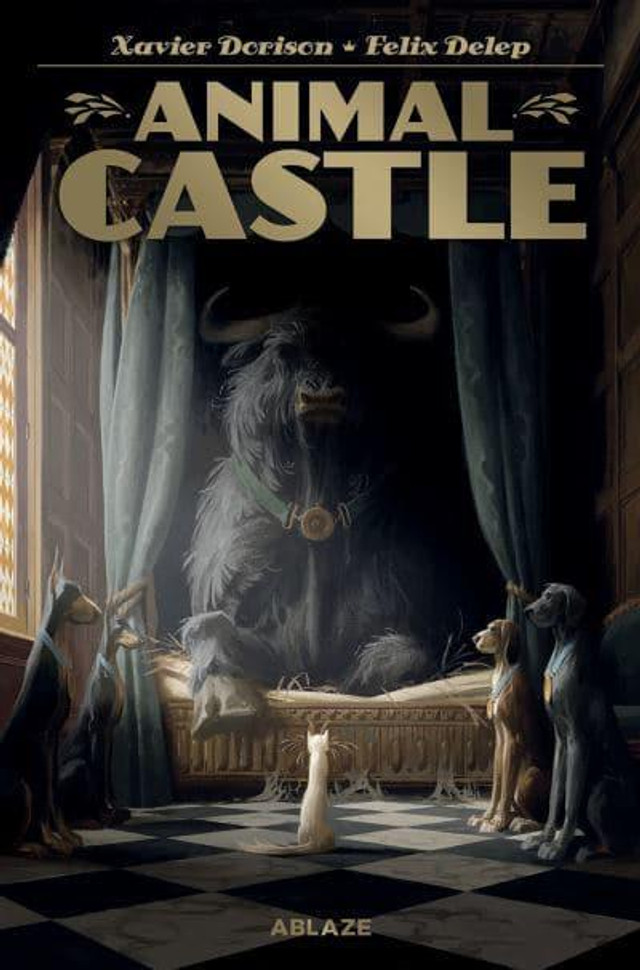 By Xavier Dorison & Felix Delep
Publisher: Ablaze
An unexpected highlight this year was Dorison & Delep's thorough reimagining of the themes of Animal Farm, as the animal inhabitants of an abandoned castle exploit the labour of the nearby farm animals (humans are well out of the picture here). It's a study of revolutionary saviours becoming tyrannical dictators in their own right, and the civil disobediance that begins to grow among the populace after the arrival of a mysterious rat, spearheaded by a mother cat named Miss Bengalore. It's a gripping read, the first chapter in larger story, and the artwork is stunning, with lush linework and delicately painted colours.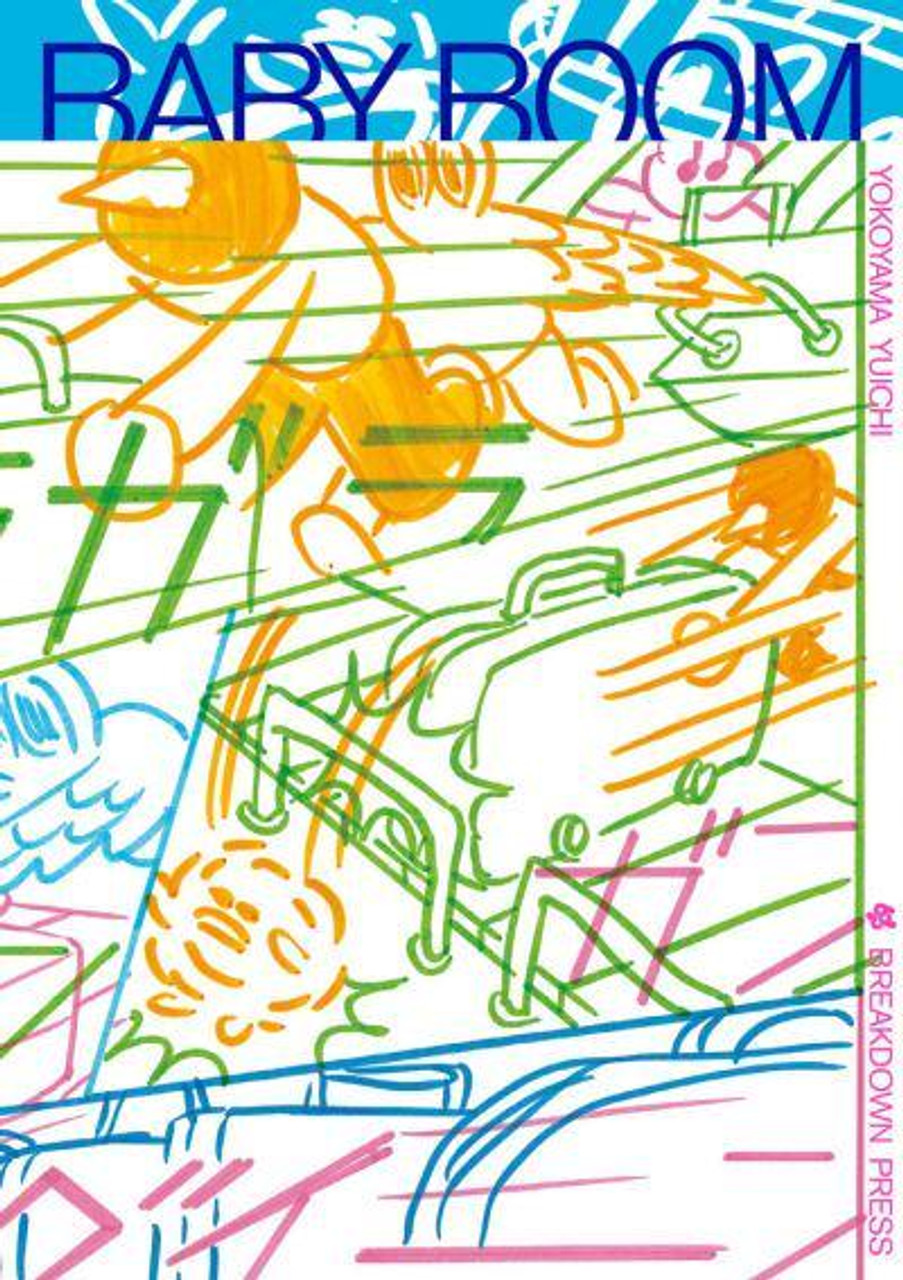 Publisher: Breakdown Press
Quite frankly the most startling and innovative comic you will read in this lifetime! Pushing the boundaries of kineticism in comics, art manga darling Yuichi Yokoyama's Baby Boom is quite easily one of the most beautifully presented books we've seen all year. Ostensibly following a parent and child interacting and exploring the world at large, it's a hilarious and heartwarming collection of vignettes. Yokoyama's comics are entirely unique: free from the traditional modes of narrative, his work explores motion, sound and structure, generating striking, beautifully graphic stories that propel the reader into a world of onomatopoeia, speed, and visual noise. Collecting 39 short pieces, each drawn with bright markers, Baby Boom uses polychromy in symbolic and rhythmic ways to create a musical, visually extraordinary experience. The finished article has to be seen to be believed - it's a joyous onslaught that you need to experience.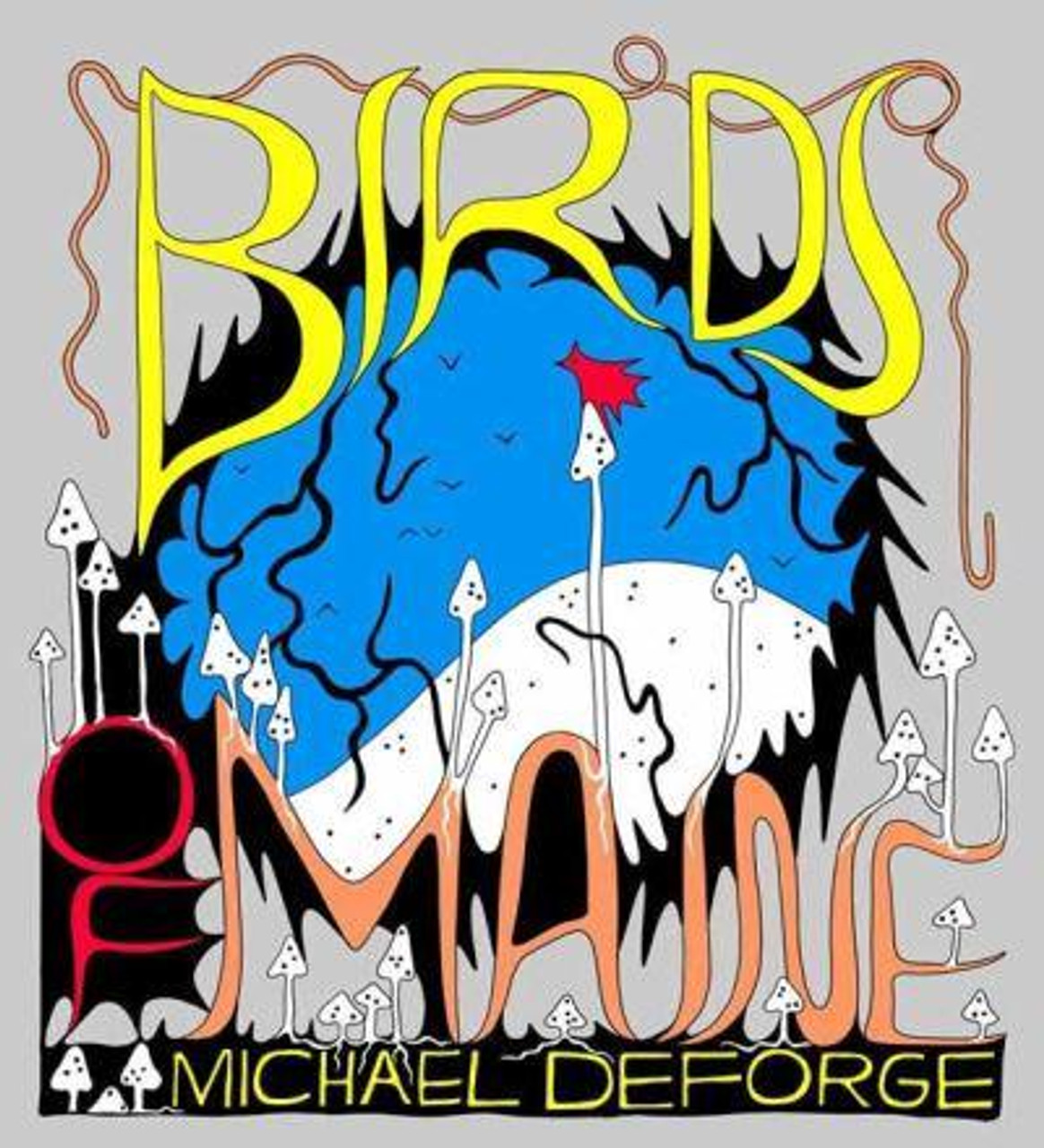 Publisher: Drawn & Quarterly
Another slice of genius from the creator who has made these lists more than anybody. Originally serialised on Instagram, D&Q now bring this satirical collection of shorts about bird utopia into a handsome, chunky hardcover collection. The birds of Earth now live on the moon in a micro-climated dome with a fungal information network and no trace of capitalism or the material obsessions of humans. Through this prism DeForge takes a tour through a philosophy of human existence and interconnectedness, puntuated throughout with Nancy-worthy punchlines.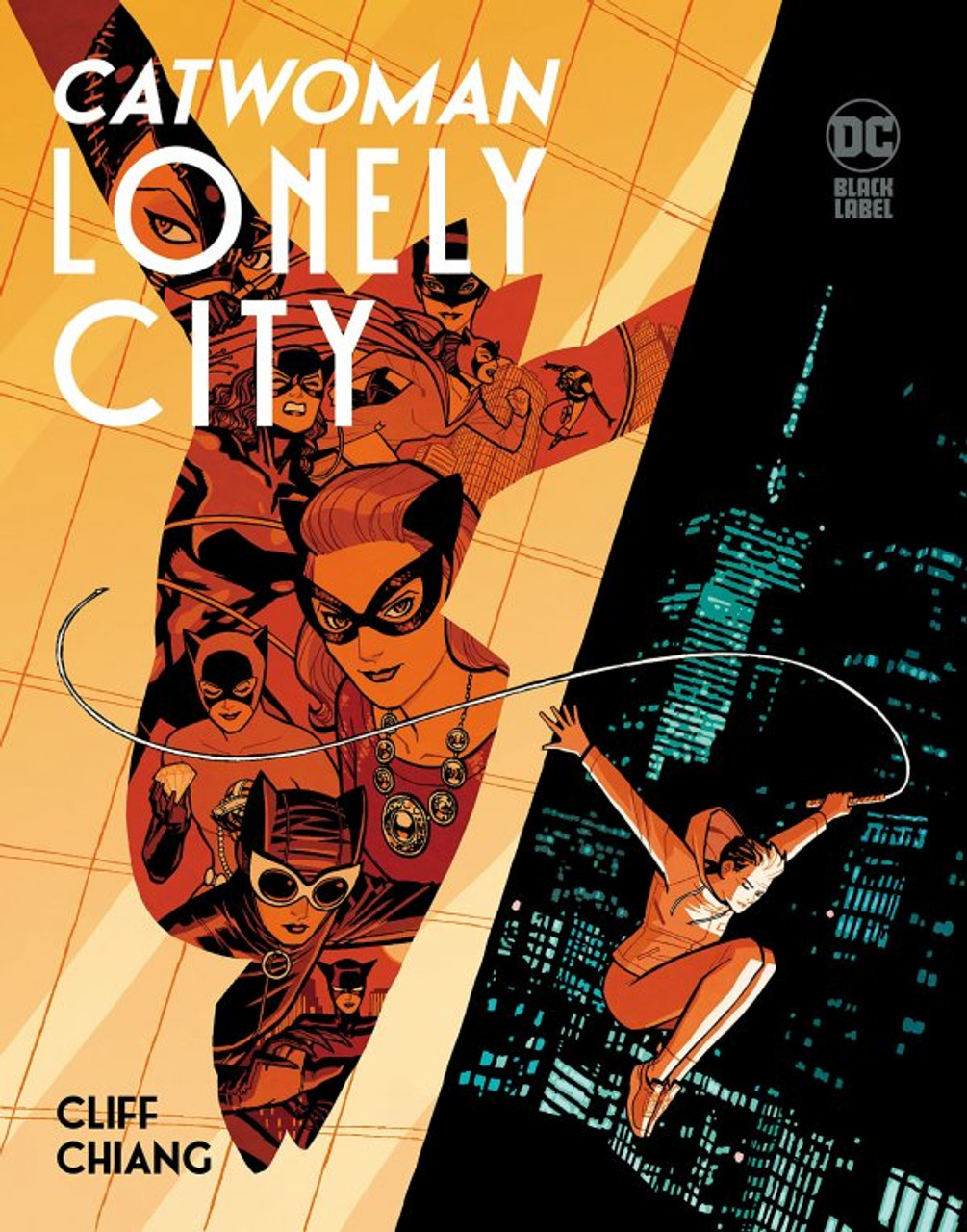 Publisher: DC
Selina Kyle is out of prison after a ten year stretch and her knees are killing her. Lonely City is a popcorn chomping heist movie, filled with political intrigue, humor and gorgeously rendered action sequences. Written, drawn, coloured and lettered by Paper Girls co creator Cliff Chiang, Lonely City's cartooning is slick and attractive. Set a decade after "All Fools Night", an event that takes Gotham regular crime botherers like Batman and Nightwing off the playing board and sends Catwoman to prison. Selina is free and left trying to put her life together in a city that feels wrong. Has she still got what it takes to be Catwoman? What has become of the regular inmates of Arkham Asylum? What is Mayor Harvey Dent up to with his Bat Cops and who is Orpheus...? Lonely City is a visually appealing stand alone hardcover that delves deep into the DC universe toy box but presents the characters and themes it finds unbaggaged with continuity, clear and smart. This comic is not Warner Brothers IP slurry. By rights, it should be destined to enter the minor pantheon of superhero comics that break free from the shackles of the genre's limitations. Not because it's an agonizing real world take on PTSD or because it turns well worn tropes on their heads, but because it's fun, well written, and pleasing to look at. Make it into a movie and give Cliff a fat honking royalty cheque. If all that doesn't convince you to give it a spin, Gosh! has a limited exclusive signed bookplate as well.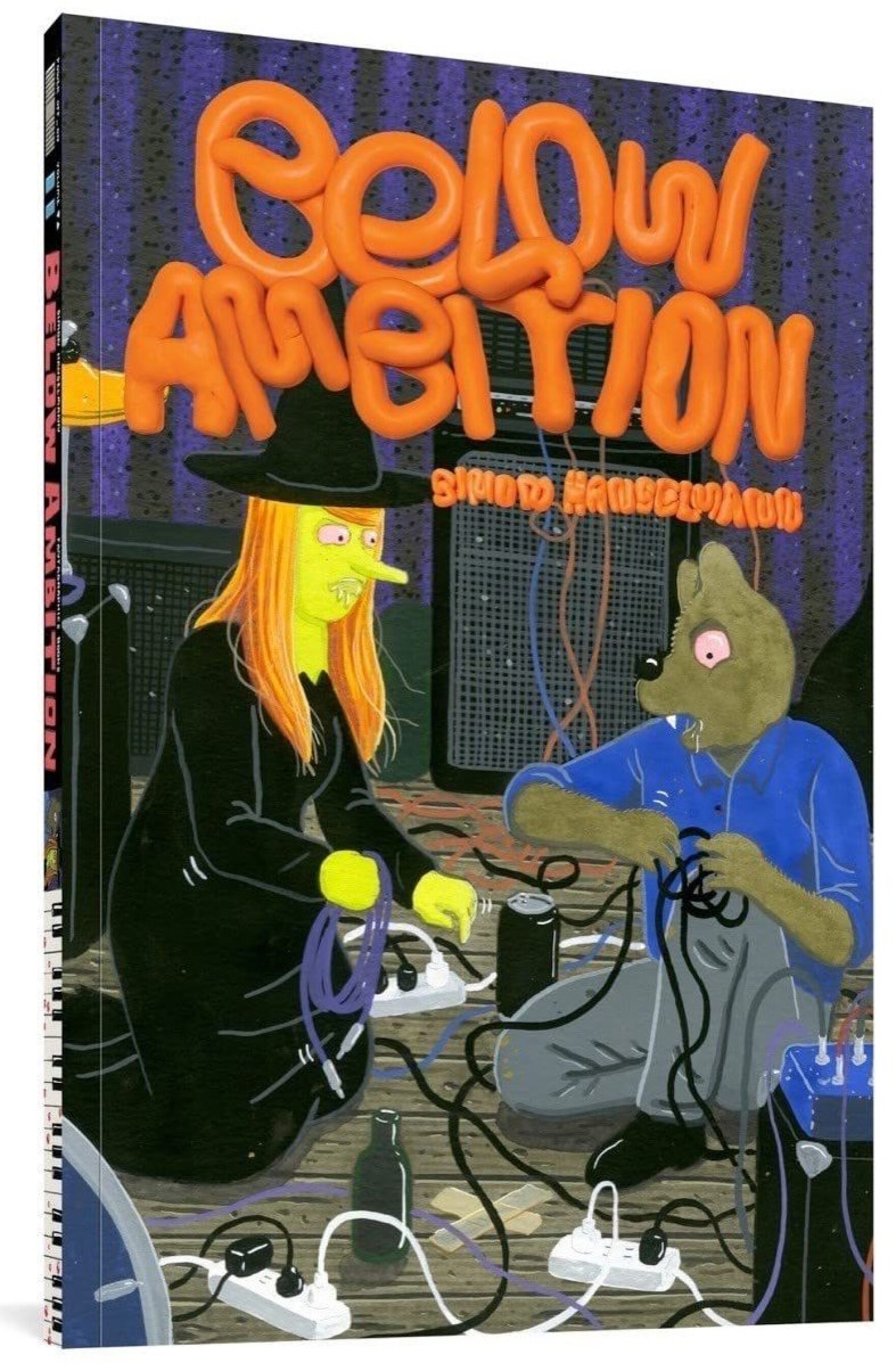 Publisher: Fantagraphics
If you've ever been in a band, promoted a show or worked for a record label, this book will either bring back misty-eyed and pleasing remembrances of scene related debauchery or make you want to vomit as your music industry induced PTSD takes hold. Hanselman's semi-autobiographical comic focuses on Megg and Werewolf Jones (now stars of their own animated short on Hulu!) as they play gigs as Horse Mania, the self proclaimed worst band in town. Excruciating live sets, drug fueled tour disasters, suicide attempts, putting scene posers in their place, that's all on Side A for Horse Mania. Hanselmann is a top flight cartoonist with an eye for yuks but his real strength lies in his characters, extracted from his own experiences and agonizingly real; his cast of reprobates are your most emotionally excessive moments, your friends foibles and your enemies sneers. He's a generational cartooning talent and Below Ambition is just another example of that fact. HORSE MANIA!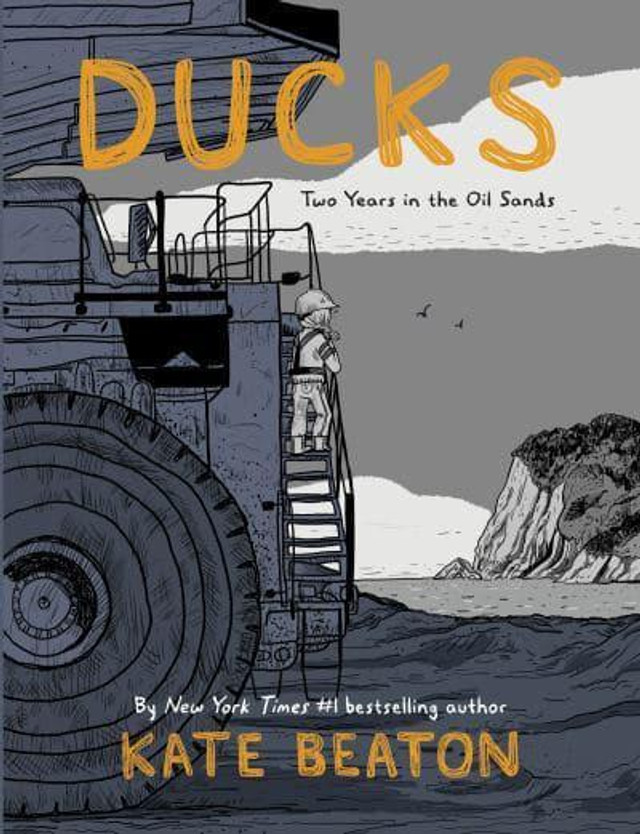 Publisher: Jonathan Cape
If you search the archives of Kate Beatons now defunct webcomic site Hark! a Vagrant you would find two significant Duck themed works; the birth of the meme AwYiss and a short series of profoundly personal recollections of her time working an oil mining site in Alberta. Almost a decade after those comics and fifteen years after the experiences themselves Beaton has released this Graphic Memoir portraying the complex realities of the work camps, the impact on her, her coworkers and the communities these workers are drawn from and create. The occasional kindnesses and too frequent cruelties in these clashes of environment, class and gender are rendered in grey toned cartooning that can reach for the tools and expressiveness of Beaton's older works while showing a whole new mastery of scale, pacing and verisimilitude.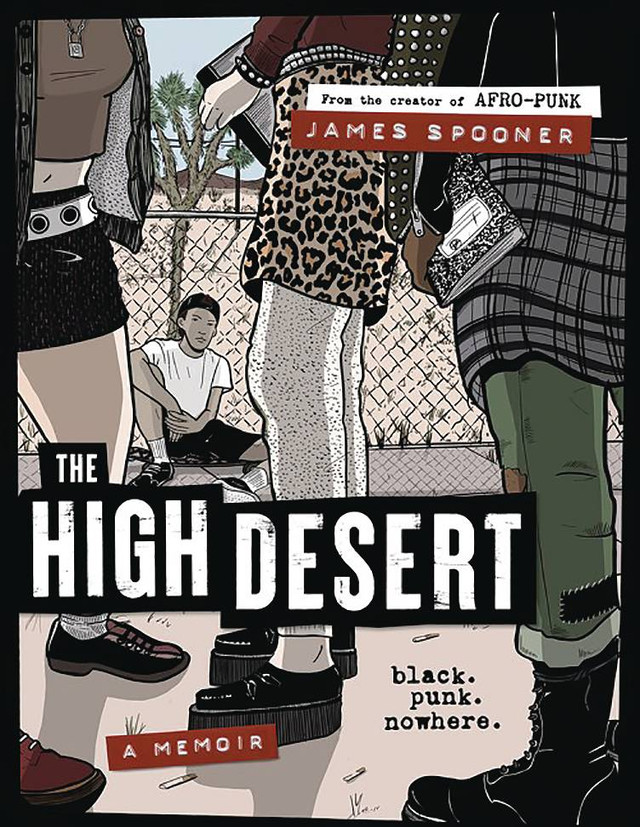 THE HIGH DESERT: BLACK. PUNK. NOWHERE. SC
Publisher: Mariner Books
A heartfelt memoir from Afro-Punk documentary filmmaker and now cartoonist James Spooner. More than a narrative about growing up in a small town as a mixed-raced punk kid, it is a long hard examination of Black identity within constrictive White spaces. While it is true adolescence the world over is synonymous with tidal waves of acne, confusion and isolation, for Spooner, now proudly referring to himself as a "Black Weirdo", being an outcast was nothing short of a constant in his formative years. Trying to exist in traditionally non-white scenes and constantly pushing the very definition of "belonging" while navigating the complex mechanics of life, love and community, Spooner takes us for a spin through time and the California Desert in the late 80's and early 90's. At times endearing and others challenging, it is a politically charged, eye-opening book, all the more important that it still resonates with issues still present today. More than a music genre, the activism behind Punk is what brought Spooner to become the unapologetic pioneer he is today. A must read for the budding activist punk-rocker you were back then or the one around you right now.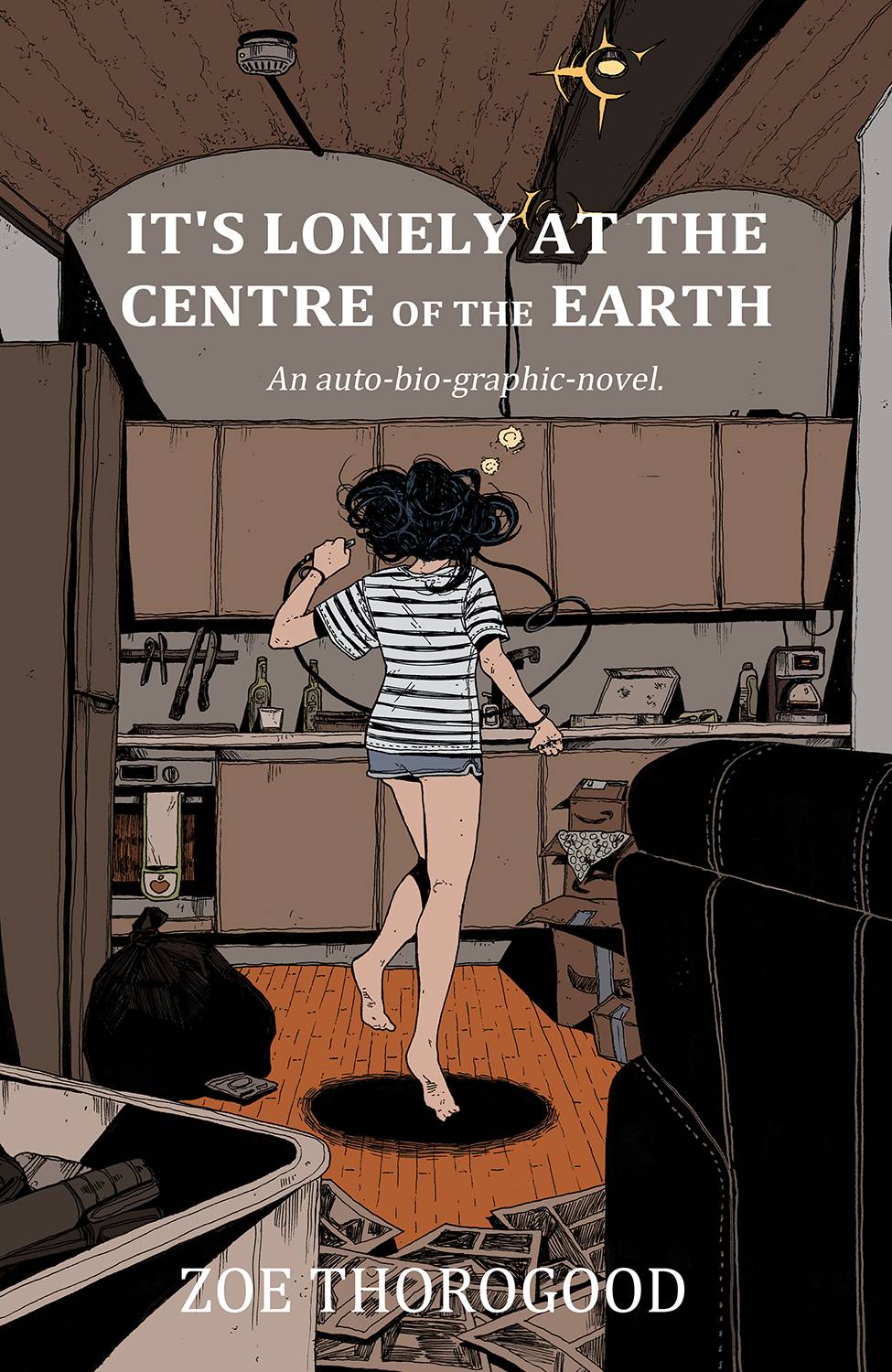 IT'S LONELY AT THE CENTRE OF THE EARTH SC
Publisher: Image
"Autobio comics are so inherently limited." Zoe Thorogood bemoans shortly into her limitation smashing autobio follow-up to her 2020 breakthrough The Impending Blindness of Billie Scott. A limited perspective is a particular risk when the comic is primarily set during COVID era restrictions but when the door to the outside world closes, the windows to Thorogood's mental health struggles, creative philosophies and relationships open in spectacular fashion. Refusing simple art choices and embracing metatextual flourishes with abandon Thorogood represents herself with at least 5 avatars of personality each in their own style and offering commentary as she challenges herself to create the book you're reading over a six month span. Depressive episodes and personal challenges abound but without ever becoming audience alienation screeds.After all, to paraphrase from the book; she's an artist, she's allowed to publicly scream and cry and piss her pants and I applaud her for it.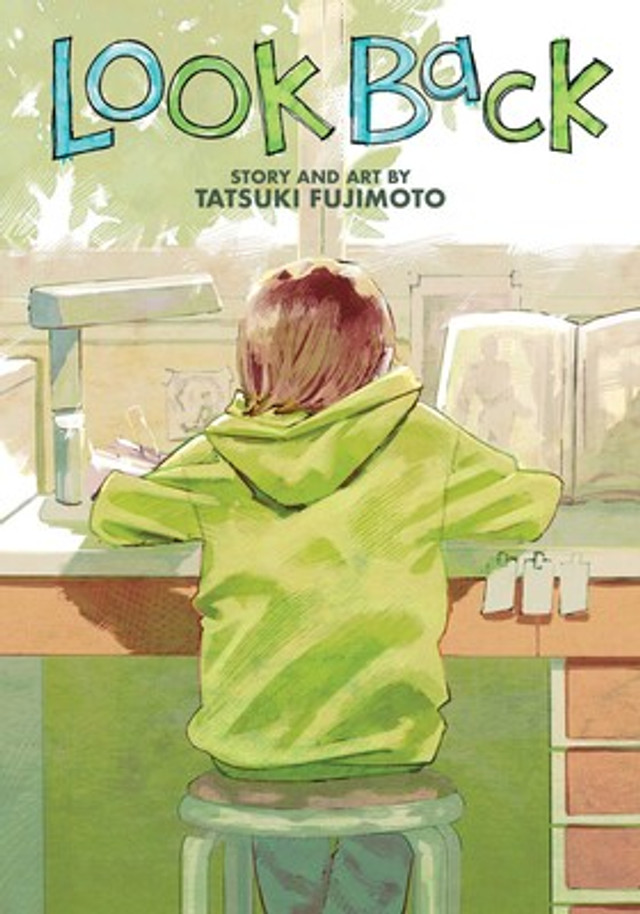 Publisher: Viz
A rather unexpected sidestep from manga-ka Tatsuki Fujimoto, creator of current mega-hit Chainsaw Man. This one-shot story is a world away from that series' OTT action, instead grounding itself in the relationship between two female manga artists who begin as rivals before forming a more complex creative partnership. To say too much would spoil it, but it's a fairly straightforward tale about regrets and the path not taken which is crafted with so much care and skill that in the space of 142 pages you get swept up in the lives of its two likeable leads. A perfect manga for those who say they don't really like manga.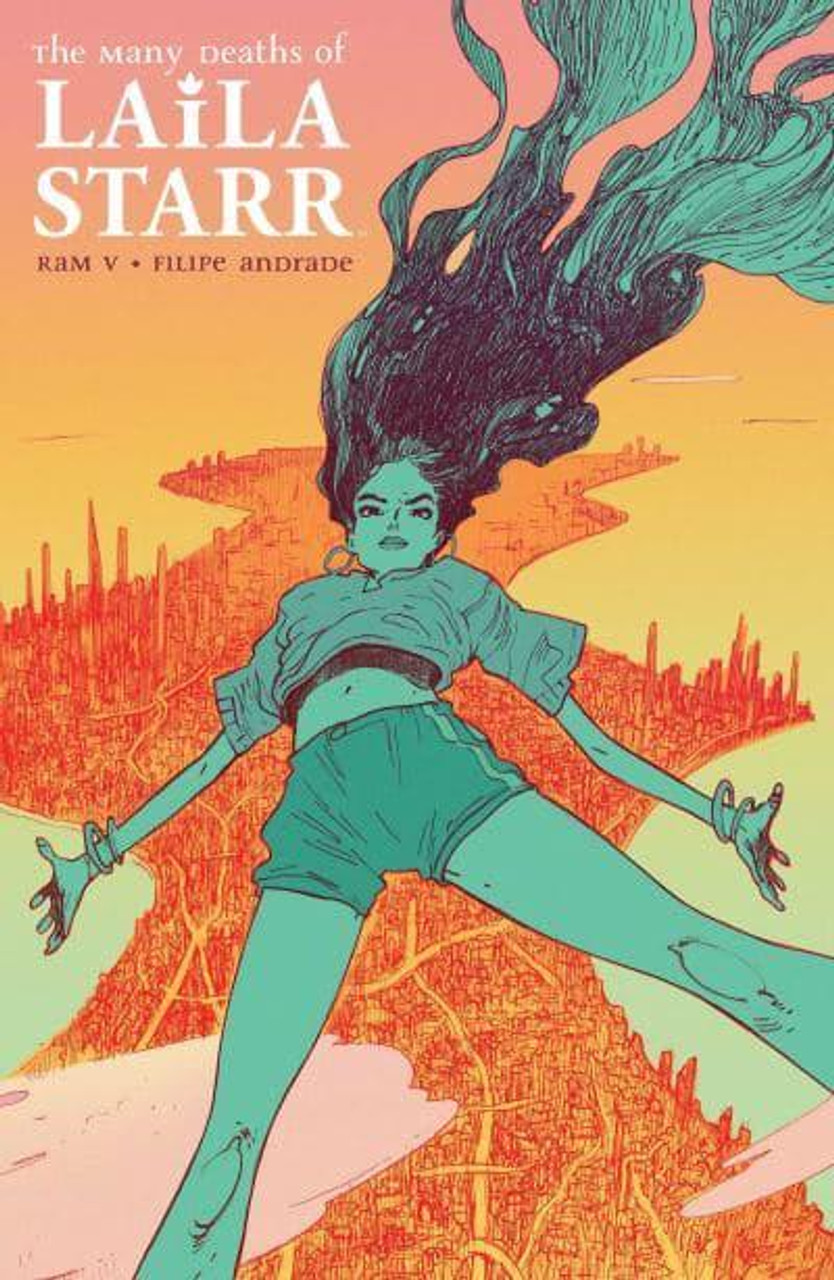 THE MANY DEATHS OF LAILA STARR SC
Publisher: Boom Studios
The Many Deaths of Laila Starr is perfect for fans of The Wicked & The Divine and Lore Olympus. Humanity is on the verge of discovering immortality. As a result, the avatar of Death is cast down to Earth to live a mortal life in Mumbai as twenty-something Laila Starr. Struggling with her newfound mortality, Laila has found a way to be placed in the time and place where the creator of immortality will be born. Will Laila take her chance to stop mankind from permanently altering the cycle of life, or will death really become a thing of the past? A powerful graphic novel from award-winning writer Ram V and Filipe Andrade, which explores the fine line between living and dying through the lens of magical realism and features beautiful illustrations among every page.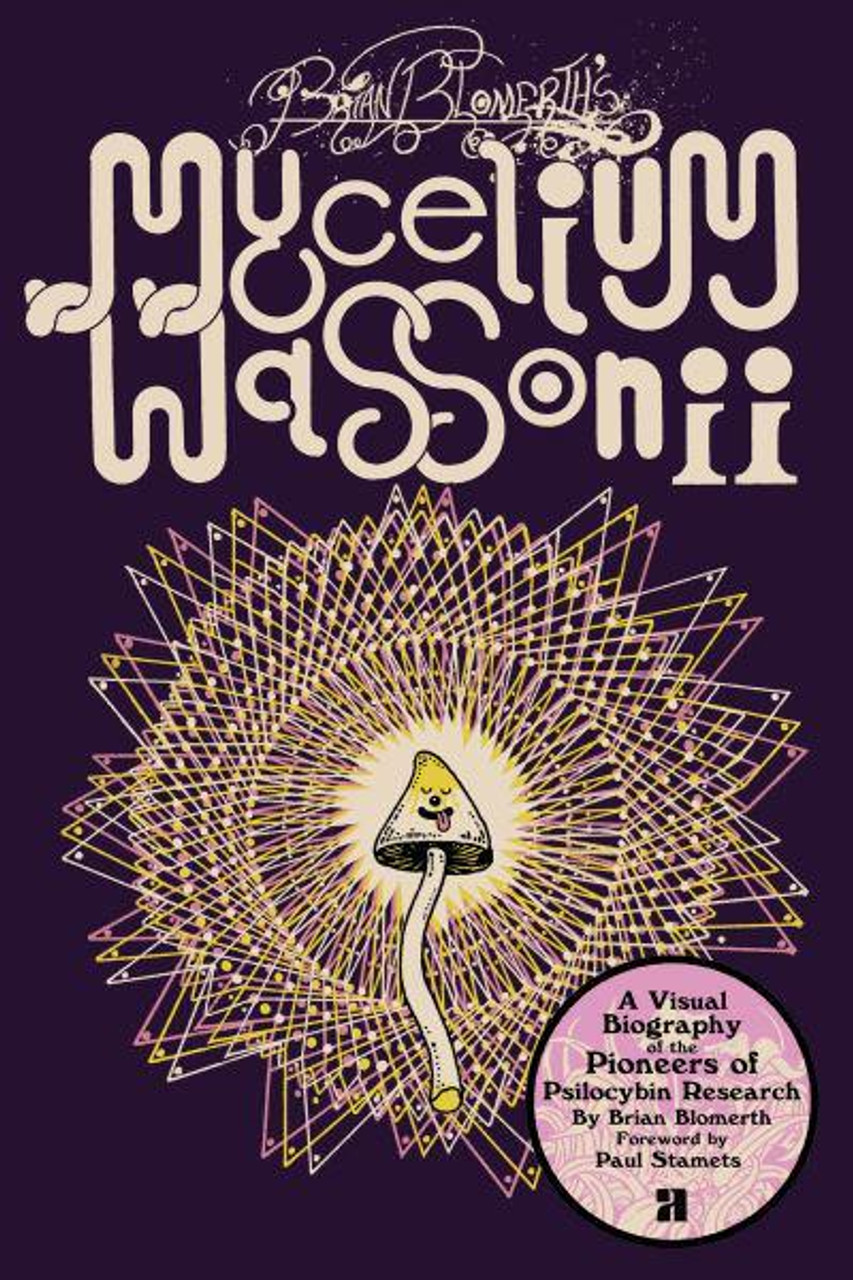 Publisher: Anthology Editions
Mycelium Wassonii is Brian Blomerth's follow-up to 2019's LSD exploration, Bicycle Day. Where that book examined a fateful day in the life of it's progenitor, Mycellium Wassonii introduces a couple intrinsically tied to the scientific study of psilocybin, the psychotropic drug found in "magic" mushrooms. Trading the synthetic neon of Bicycle Day, Blomerth approaches his mushroom book using a mix of earthy tones, watercolour and ink. It's a visual feast, one that not only communicates the magic of the natural world, but the love of the central couple for both their marriage and their research. Blomerth hasn't been afraid to approach the story with a level of objectivity; he confronts some of the messy truths behind their work (the CIA funding, the damage to the indigenous communities that their publications inevitably caused). You could be forgiven for assuming Mycelium was simply an experiment in aesthetics, showcasing the supreme talents of Blomerth as an artist, but it's a deceptively simple book. There's a lot to dwell on and immerse yourself in, whether you have an interest in psychedelics or not.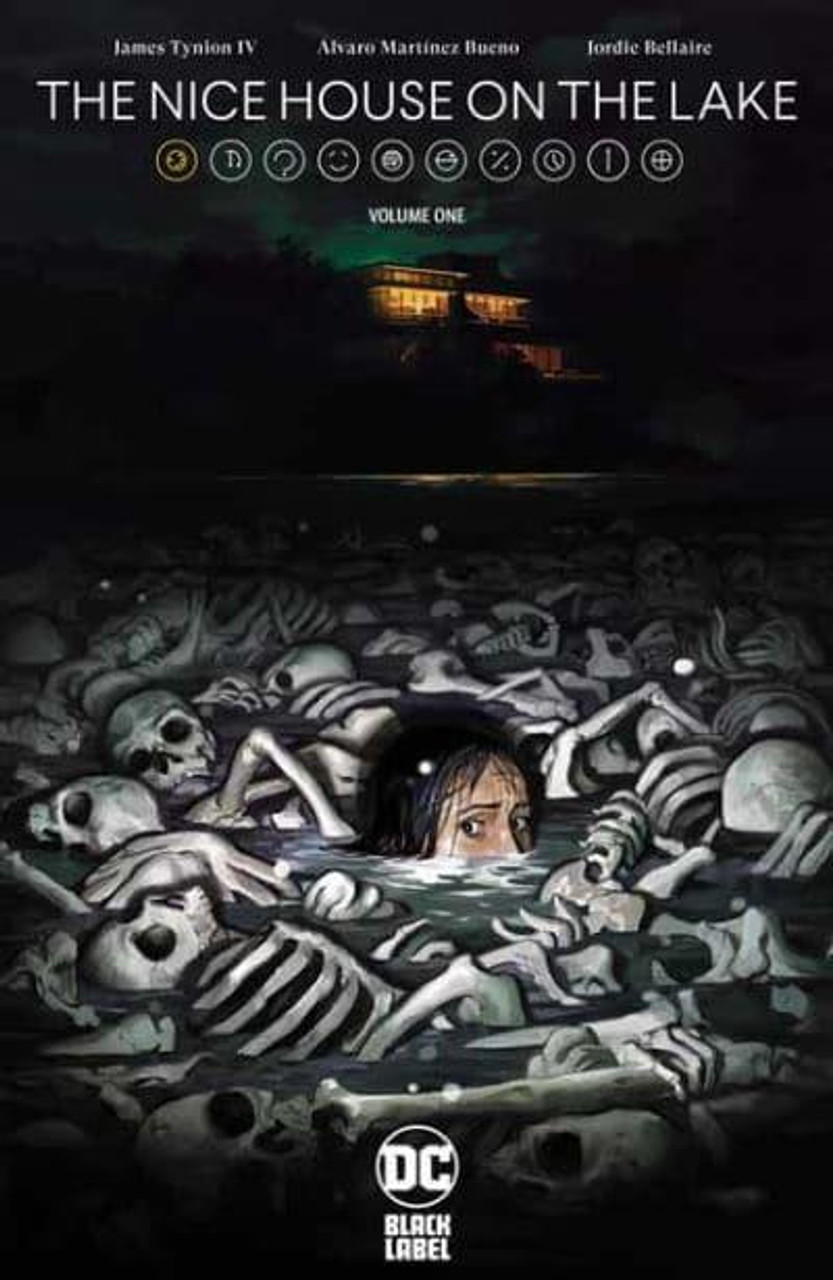 THE NICE HOUSE ON THE LAKE SC VOL 01
By James Tynion IV & Alvaro Martinez Bueno
Publisher: DC
A completely unique horror story that introduces you to a compelling cast of fleshed out characters, some who evoke your sympathy, others perhaps less so. A group of people are invited by their mutual friend Walter to stay at his beautiful lakeside house. Some of them have history together, while others are completely unknown to all. And when the world outside burns while they stay safe in their lakeside retreat, granted anything they ask for, the truth about Walter becomes clear. Tynion is on top form with this one, revealing Walter's motivations through character flashbacks, while also putting meat on the bones of the one word role each has been given on arrival. All of which is complimented by Martinez Bueno's lush art, creating a stylish, desirable world that really unravels in horrific glory when required. It takes it's time, but feels like it's building up to something special.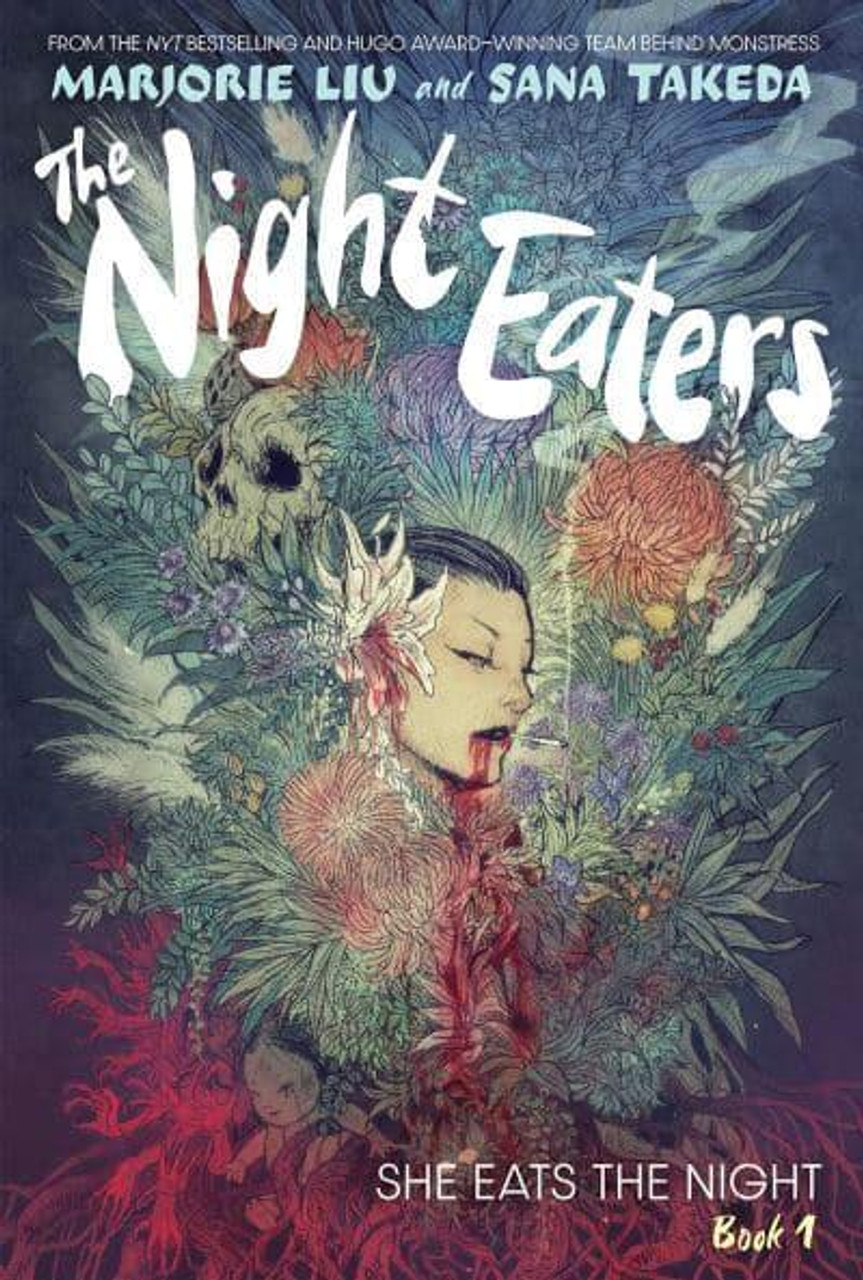 By Marjorie M. Liu & Sana Takeda
Publisher: Titan
Fans of Liu and Takeda's fantasy epic Monstress (itself a former Gosh best of) won't be surprised to see this here, the first book in an intended trilogy. In She Eats the Night, we're introduced to Chinese-American twins Billy and Milly, the children of Hong Kong ex-pats Ipo and Keon. The kids aren't meeting their parent's expectations, and it seems the family has a connection to an overgrown house across the street that might just be haunted, a connection we explore through flashbacks to Ipo and Keon's past that will inform the children's future. Beautifully illustrated by Takeda (of course), the pair have created another compelling fantasy about generational debts, only this time the horror is amped up to 11.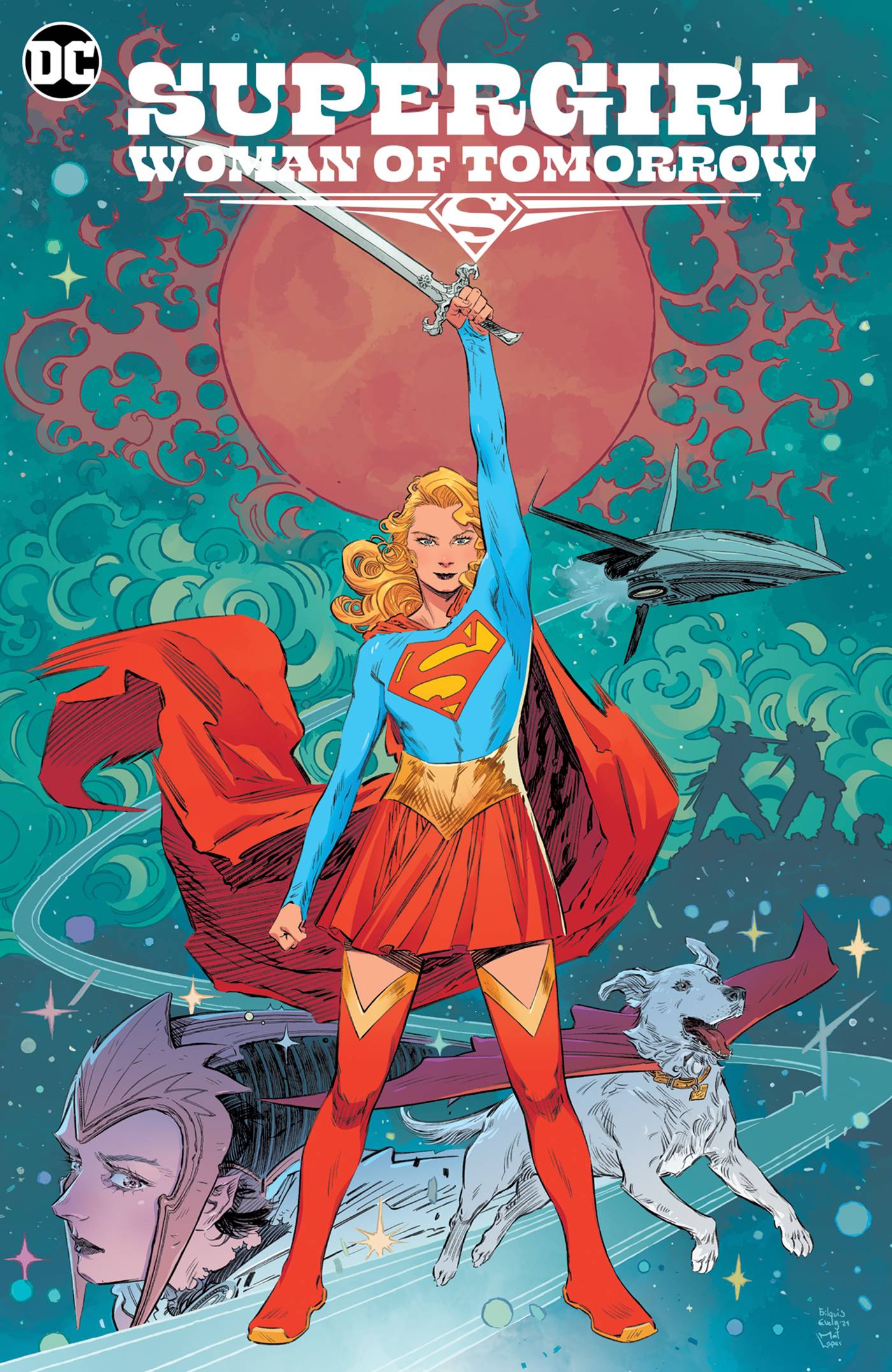 SUPERGIRL: WOMAN OF TOMORROW SC
Publisher: DC
Supergirl meets True Grit meets John Carter in this space fantasy mash-up that sees a grown up Supergirl join a young alien girl, Ruthye, on her quest for revenge against the space pirate who killed her father. With no ties whatsoever to the broader DC universe, this story of loss, revenge and acceptance is wonderfully standalone, told with a lyricism that makes it feel like no other superhero book on the racks this year. As Supergirl and Ruthye journey across the universe, each chapter takes us to a different setting, with weird and wonderful peoples, creatures and environments that draw on its pulp influences. All of which is illustrated in some of the most beautiful comics art this year. Brazilian artist Bilquis Evely's linework brings a classic, lush illustrative quality, complimented perfectly by colourist Mat Lopez. Honestly, it's eye-popping stuff, and King's writing compliments it perfectly, particularly with Ruthye's archaic narration throughout. Epic, personal, exciting, and deeply rewarding. Nice to see Supergirl get such a showcase.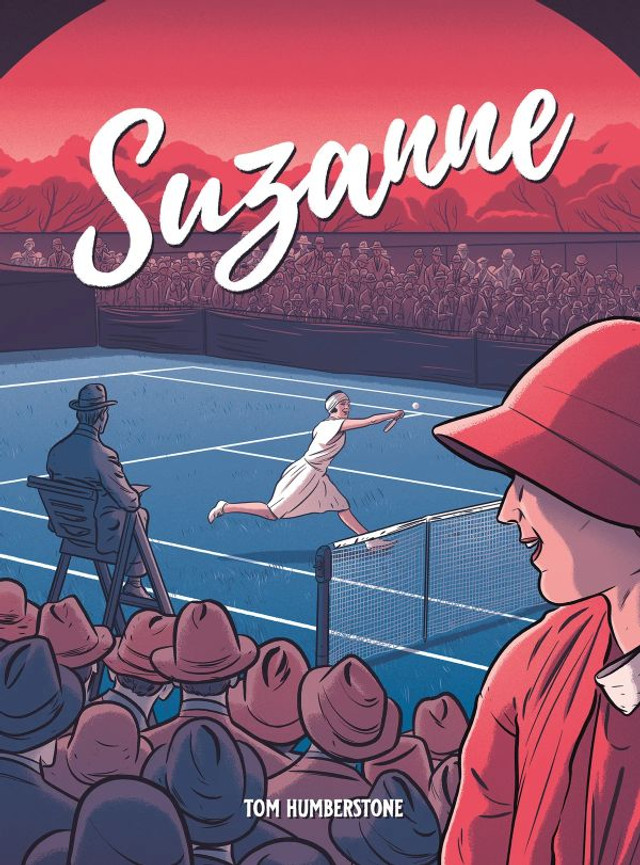 Publisher: Avery Hill
One of the all-time greats of tennis, Suzanne Lenglen should by all rights be a household name. The French player dominated women's tennis throughout the 1920's, challenging convention with her daring (which is to say, actually practical) dress choices and her uncompromising attitudes. With an incredible 181 match winning streak, she was a colossus of the court, and yet is largely unknown today. Humberstone, himself a huge tennis fan, admits that his only knowledge of her for many years was a court named for her at the French Open. This book is an attempt to rectify that, shining a light on Lenglen's life and revealing a woman who struggled, battled and conquered both on and off the court, changing the face of tennis forever. Humberstone - whose own spotlight as one of the UK's most accomplished comics creators is well overdue - paints a full picture of a woman who fought the system and won. An engaging read no matter your interest level in the sport.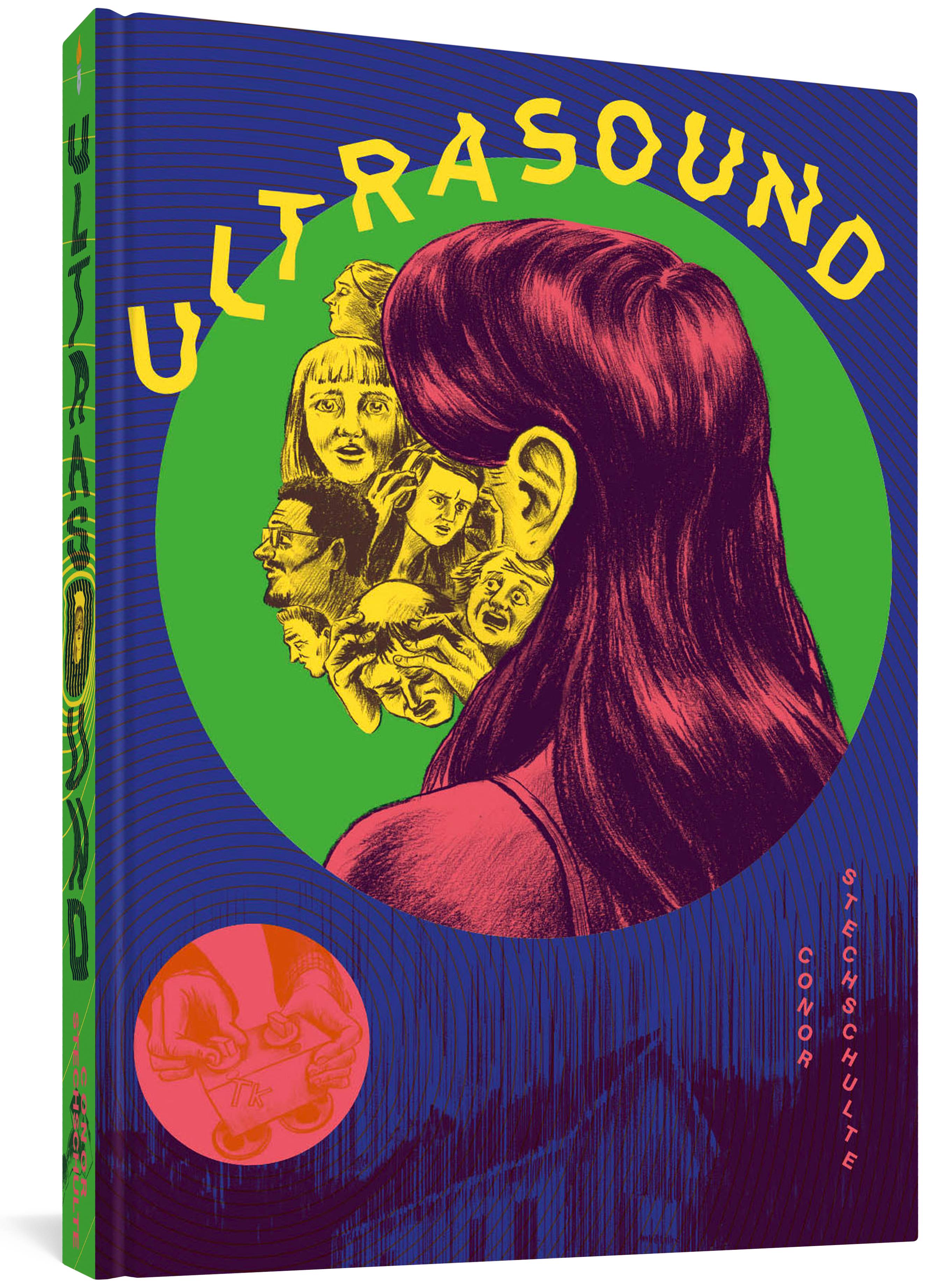 Publisher: Fantagraphics
Ultrasound was originally published by Breakdown Press between 2014-2021 under the name "Generous Bosom". Fantagraphics have collected the complete story for this edition, retitled Ultrasound and presented in a luxurious hardback, replete with a larger format and blacklight-hidden secrets in its depths. Our story begins with a late-night flat tyre and an uncomfortable request for help from the wrong house. To give you any further indication of where the book's going to take you would be doing it a disservice; I can't remember feeling so completely engrossed and immersed in a comic for a long time, a testament to the quality of the storytelling and Stechshulte's ability to communicate through his art. Through the 400-or-so pages (and a decade's worth of creating) you can see his craft evolve until you get the final, pulse-pounding and confounding "Part Four". For all intents and purposes, Ultrasound is a bit of a sci-fi thriller. However, it's filled with revelations, tonal shifts and twists that force you to recontextualise everything you've come to know so far about its story.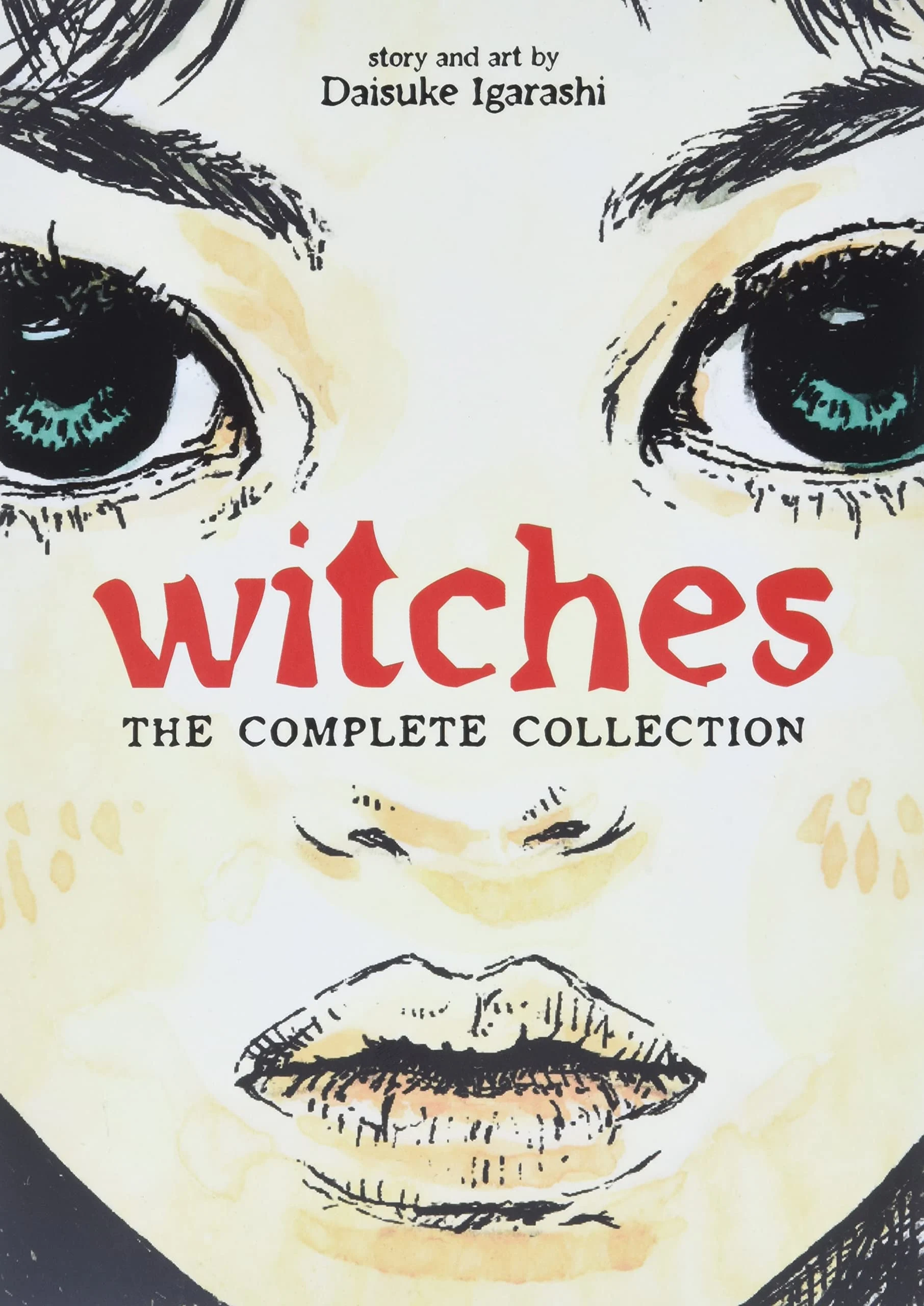 WITCHES: THE COMPLETE COLLECTION SC
Publisher: Seven Seas
This uncanny horror collection showcases the masterful line work of Daisuke Igarashi, creator of acclaimed manga, Children of the Sea. Witches The Complete Collection is an anthology of eerie disquiet, set around the globe and even in outer space!. Unsettling tales of Cronenbergian folklore showcase Igarashi's depth of emotional storytelling, utilizing his compelling characters to accentuate the distress and emotional impact of these macabre dark magic tales. Winner of multiple awards upon its release, Witches feels contemporary, fresh and essential to any manga, nay, comics collection.