Posted by The Gosh! Gang on 28th Nov 2022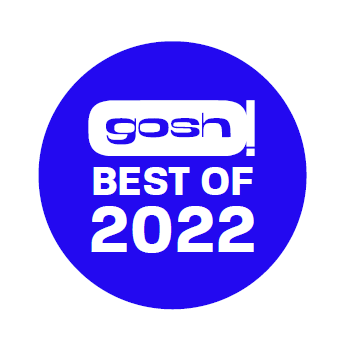 It's time once again where we look back over the year's releases and pick our favourites! And apologies as ever if the greatest book of the year comes out sometime in the next 6 weeks. We do look ahead at release schedules, but things do slip through.
We'll start with the usual disclaimer: doing any kind of Best Of list is a subjective affair, and we should emphasize that these are simply the titles we collectively liked best this year. We also try to offer a reasonable spread of subject matter to find something for as many tastes as possible. So I can guarantee you won't like everything in this list, but I can also guarantee you that you'll like something.
We loosely adhere to a few rules as we put these lists together:
We will only do the first book of a series unless a deliberate attempt is made to create a jumping on point with it. You might have loved volume 8 of Demon Frying Pan for its incredible effort tying all the threads together, but we won't include it, sorry. We like to make these lists accessible.
Books collecting stories for the first time that have been serialized prior to this year do qualify. We will also include reprints of translated editions that are being presented in English for the first time, whatever the age.
We just stick to physical media, and only what you might describe as a book.
We only include things that we anticipate will actually be available for a period of time. Inevitably when we announce these lists some books will be temporarily unavailable or reprinting (I'm looking at you, All Manga), but they should generally be available.
The list below is for our Best of 2022 Kids list. For our Best of 2022 Adult list, click here.
Should you wish to purchase any of these from our webstore (please be our guest!), just click on the title, or check out the Best of 2022 - Kids page for the whole range.
A quick note about the age recommendations we have included below. These are intended as a general guideline for age appropriateness. Of course every parent's idea of appropriate is different, as is every child's reading level, so while we hope these give a general idea of what we believe a book's suitability is, be sure to read the description and make your own judgement about suitability for your child (or the child you're buying for).
So here they are, presented alphabetically, our Best of 2022 - Kids!
Publisher: Graphix
Age: 8-12
Caldecott award winner Dan Santat (long a comics fan) came out with this original graphic novel this year, and didn't disappoint. With his usual blend of whimsical humour and illustrative aplomb, Santat also delivers some strong dramatic chops here. Covering Big Topics like grief and environmentalism, The Aquanaut tells the story of a young girl who has lost her father, the famous co-founder of Aqualand, after an accident at sea. After she encounters a mysterious figure that turns out to be a hermit crab, a turtle and a pair of octopi piloting a man-suit (actually an old fashioned diving suit in fasionable attire), she learns of her father's last wishes, and the sinister secret behind Aqualand that they'll have to fight to put right. Honestly, this feels like a Pixar film just waiting to be made.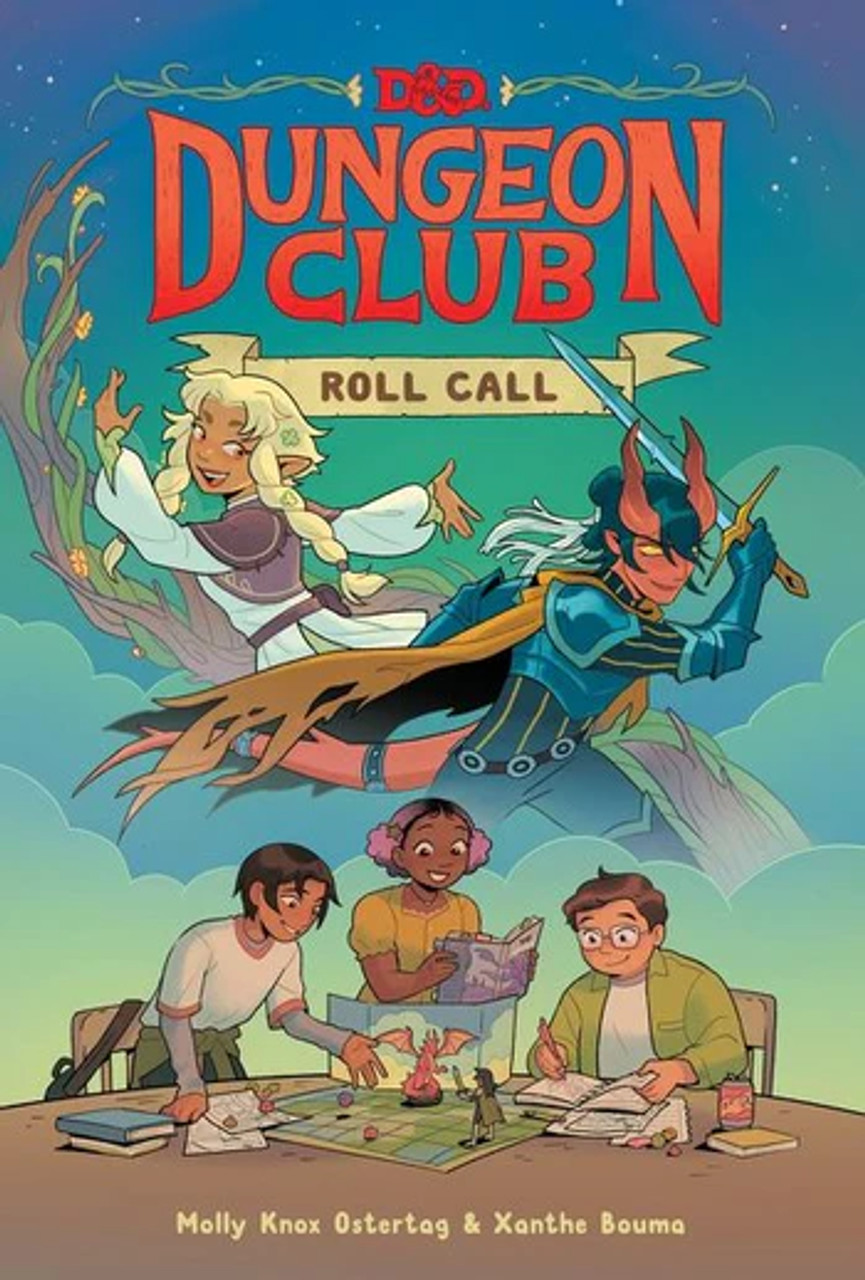 DUNGEONS & DRAGONS DUNGEON CLUB: ROLL CALL HC
By Molly Knox Ostertag & Xanthe Bouma
Publisher: Harper Alley
Age: 8-12
Gosh! fave Molly Knox Ostertag and Xanthe Bouma (one of the contributors to the much loved 5 Worlds series) bring more credibility to this new licensed series of D&D graphic novels than anyone could reasonably expect. It's a love letter to the game (as you might expect), but also a nuanced portrayal of pre-teen relationships and how we can connect through the games we play. Lifelong friends Olivia and Jess have taken their imaginary childs play into the world of D&D, with Olivia as dungeon master and Jess as the lone wolf player. But when Olivia wants to expand the group, Jess has issues that might spell the end of not just their D&D game, but also their friendship. Great stuff for parents wanting to introduce their kids to the world of role playing.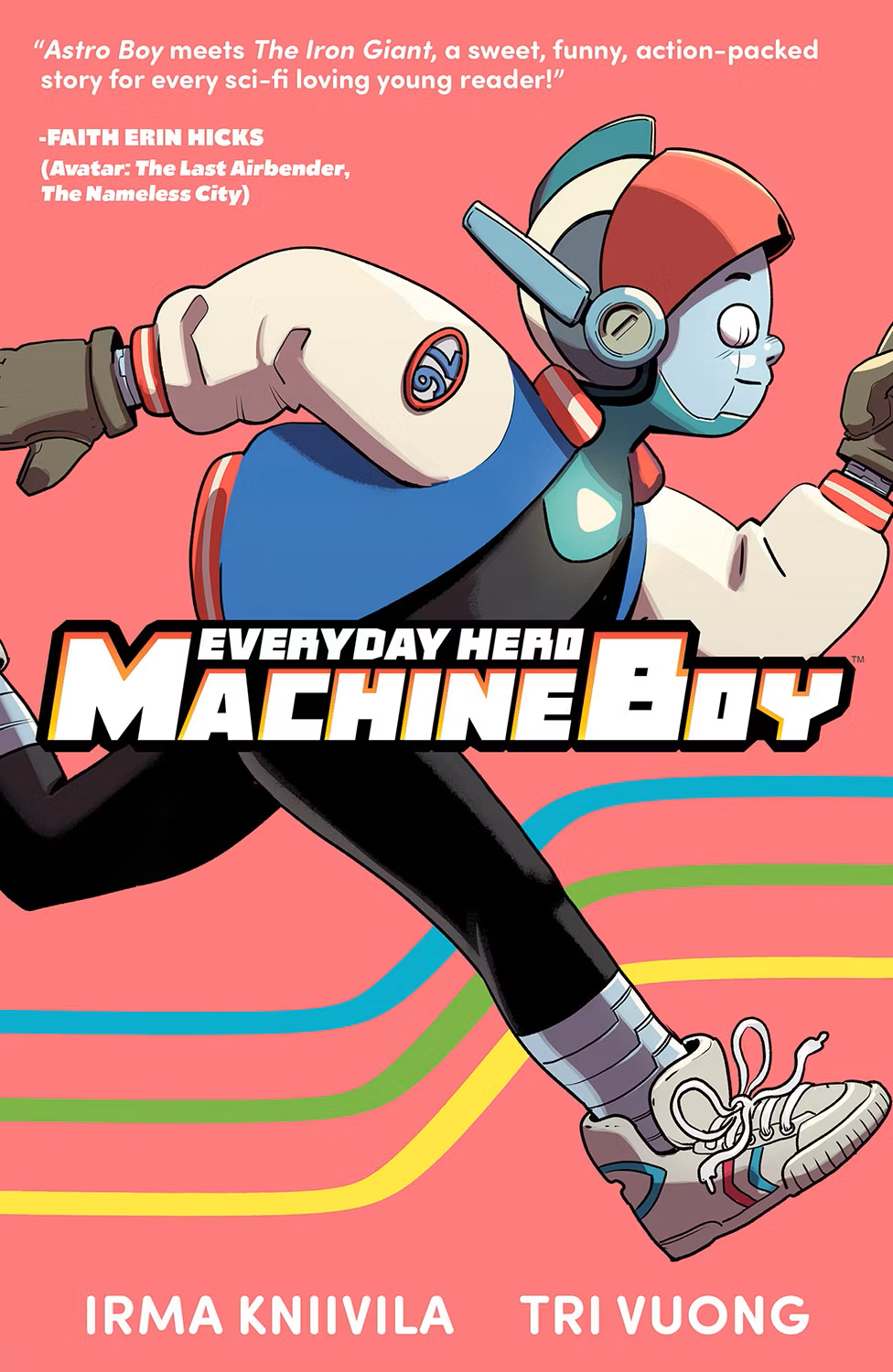 Publisher: Image
Age: 8-12
Elements from the best of kids animation (Iron Giant, Pixar, Ghibli) and comics (Superman, Astro Boy, Scott Pilgrim) swirl in this genuinely all ages delight. Raised by spaghetti-loving Karate Grandparents a robot boy from outer space contends with first pets, first concerts, first days at school, first world-ending comets, all the standards of your Everyday Hero Machine Boy. If i was forced to find a flaw it's that the title doesn't scan with the Teenage Mutant Ninja Turtles theme.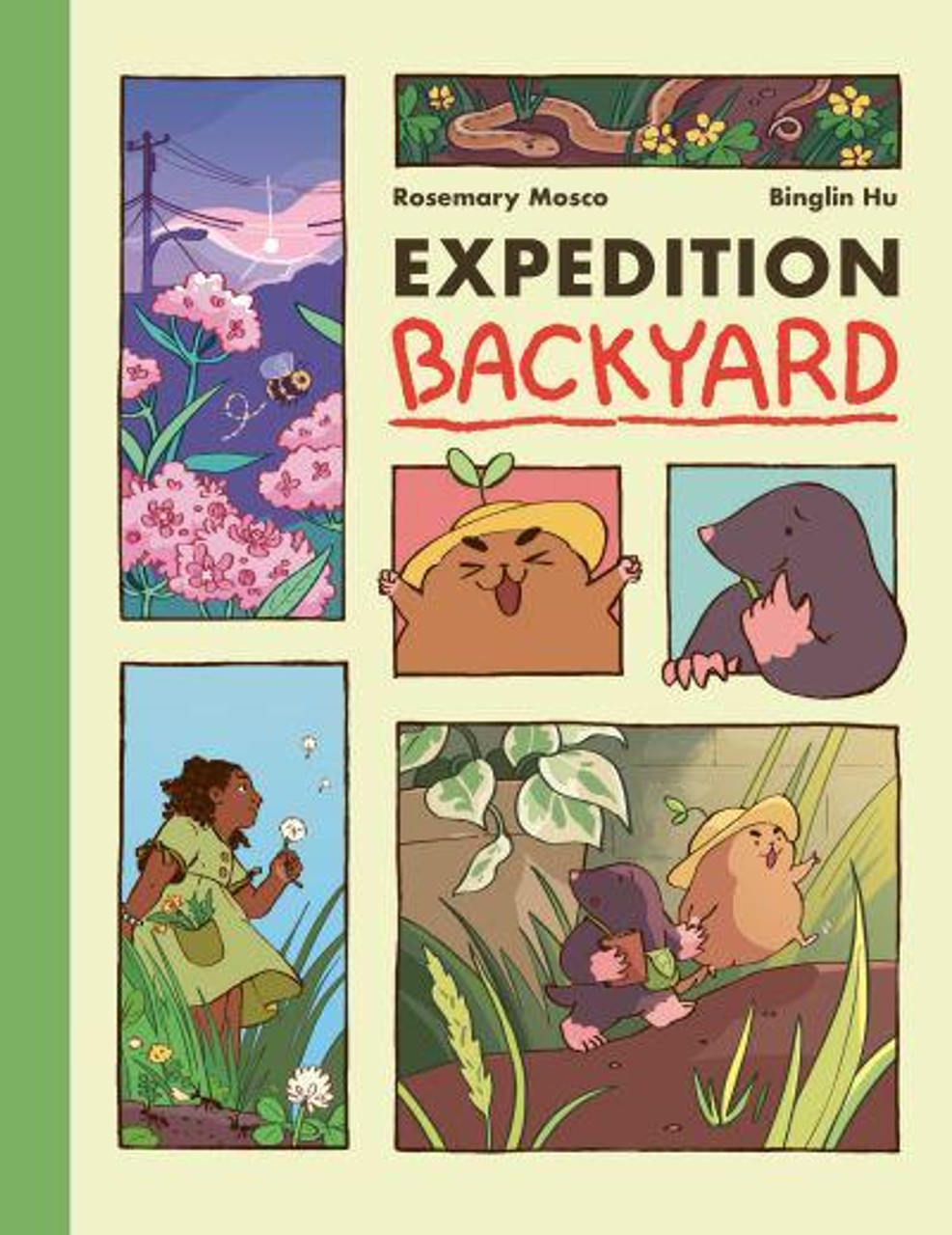 By Rosemary Mosco & Binglin Hu
Publisher: Random House Graphic
Age: All Ages
It's impossible to overstate just how darn cute the world of Mosco and Hu's educational graphic novel is. As best of friends Mole and Vole venture out to explore their nearby natural world in a series of five adventures (Vole always looking for danger, Mole always making things a little more sedate). Starting in the countryside and moving (rather inadvertantly after a trip to a nearby human house to sneakily watch nature documentaries ends in a packing mishap) to the city, the adorable pair show kids that the natural world is worth exploring no matter what your environment. And all the while there is a background thread about a young girl having trouble adjusting after a move which will no doubt strike a nerve in many. Plus there's some great extras, including a how-to-draw section and some fun nature activities. A must have for nature-loving tykes!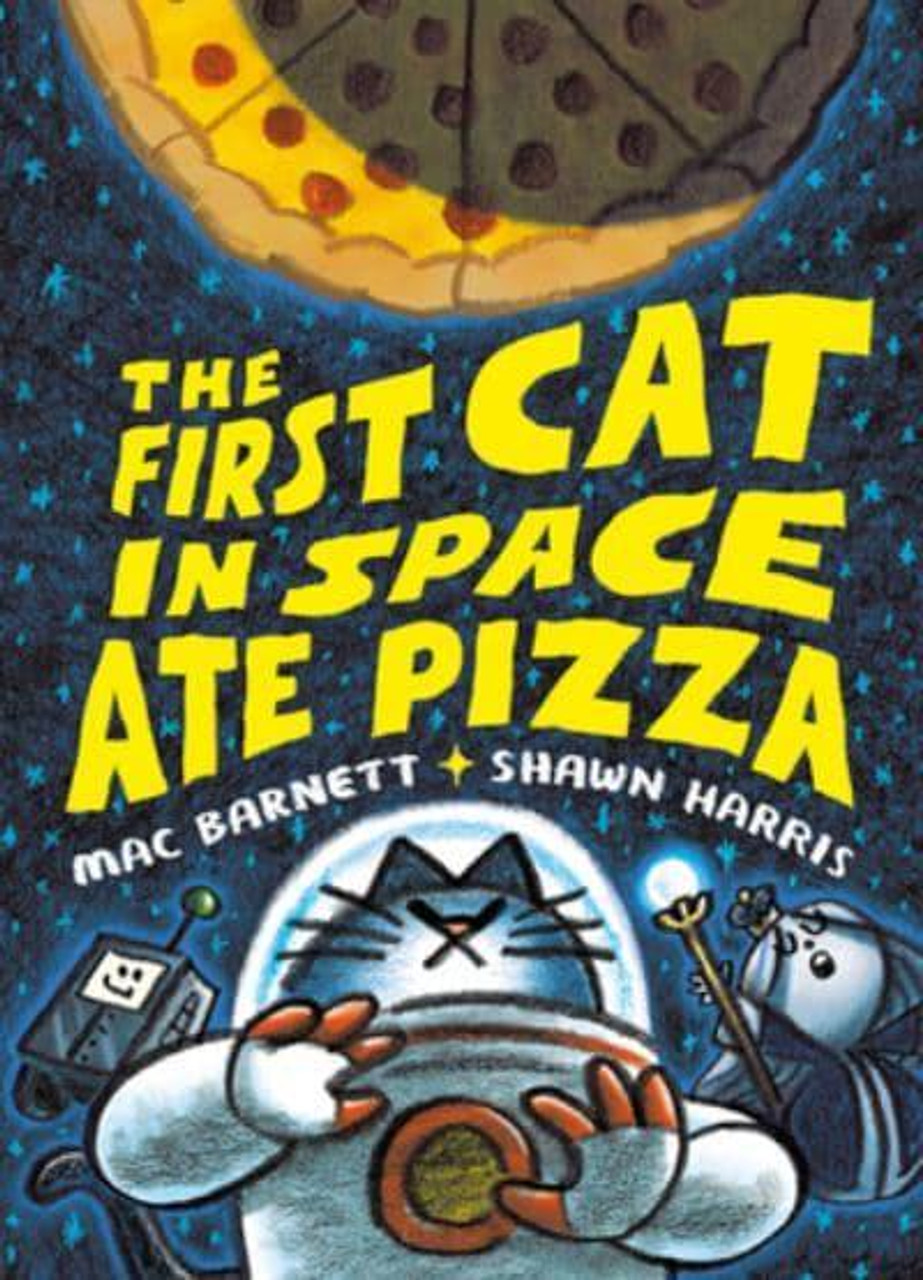 THE FIRST CAT IN SPACE ATE PIZZA HC
Publisher: Katherine Teegan Books
Age: All Ages
Hey Dog Man fans: I've got your next purchase right here! Combining the madcap humour of Dav Pilkey's brilliant mega-hit series thanks to frequent Jon Klassen collaborator Mc Barnett, with the lovely art of Caldecott award winner Shawn Harris, TFCISAP (as we'll refer to it) follows our hero cat as he journeys through space to stop the rats that are eating the moon, accompanied by lunar royalty and a toenail clipping robot. Originally a "live cartoon" web series (basically a series of filmed images with narration by the pair), they've wrangled it into an honest to goodness graphic novel that's one of the funniest things we've read all year. Buy it for your kids, but read it yourself first.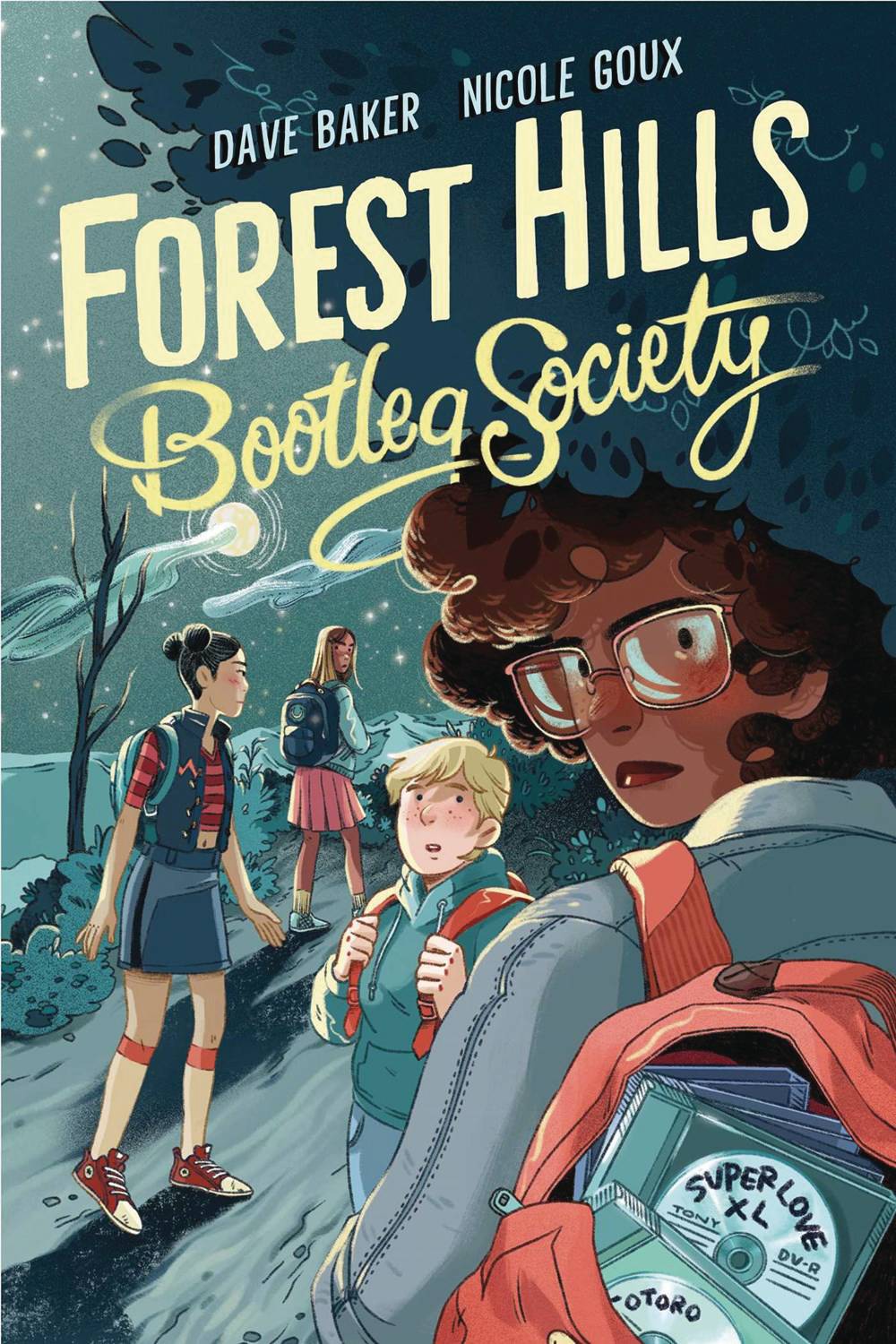 FOREST HILLS BOOTLEG SOCIETY SC
Publisher: Atheneum
Age: 13+
It's 2005. The purchase of a bootleg anime DVD at a gas station sparks the business idea of the century for four high school girls, who realise that one way to make some cash (and shock everyone in their conservative Christian school) is to sell copies to their classmates at twenty dollars a pop. The business works a charm and just as they've made enough to finally buy those matching jackets they've dreamed of; the market grows uncontrollably, as well as tensions within the group and the whole venture threatens to collapse. With an expressive and atmospheric art style, the duo continue their work crafting comics that really "get" what being a teen is like. It's about struggling to become yourself, beset by the society around you, and how important the friendships are that you surround yourself with. A refreshingly honest and heartfelt comic, truly embodying the era it's set in. Your kids will question how you were patient enough for the physical media of the early 2000s, you'll yearn for a simpler time.
By Claribel A Ortega & Rose Bousamra
Publisher: First Second
Age: 8-12
Ortega and Bousamra have created a story that deftly navigates issues of self-image, culture, race and standards of beauty in this wonderful one-off. Marlene struggles with negativity around her natural curls, passed down to her by her mother who drags her to the salon every week for straightening in order to get that "good hair". But as she encounters others who are rocking their curls - an internet influencer and her beloved aunt - she discovers a whole new world of hair. I know it sounds fairly thin, but everything about this book is handled so well - even the background to her mother's attitudes - that it manages to rise above cliches. A book that teaches those with natural curls to be proud, and those without to understand different standards of beauty.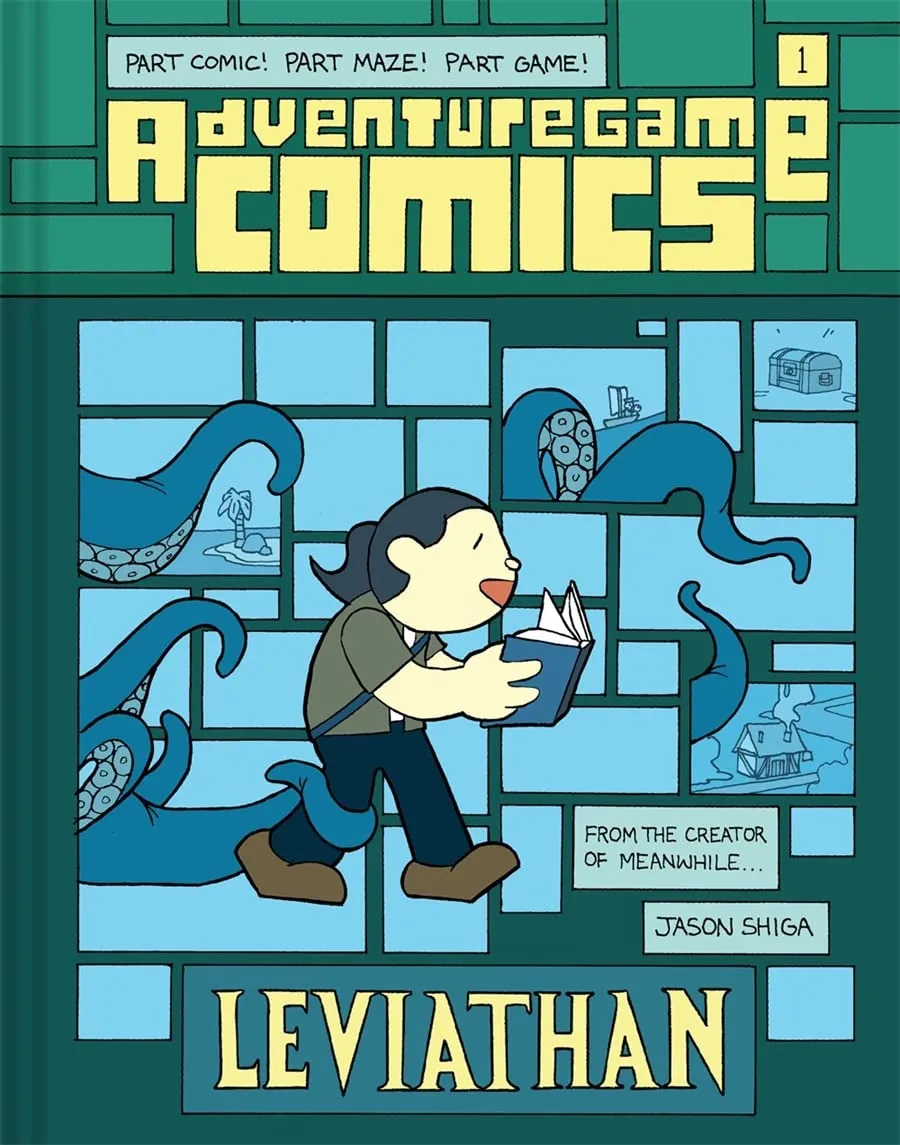 Publisher: Amulet
Age: 8-12
Or more accurately Adventuregame Comics Vol 01 Leviathan, in which you, the reader, explore a medieval coastal village in order to find some way of defeating the mysterious sea creature that terrorizes the townsfolk. Jason Shiga is not new to narrative trickery in his comics. His last, Meanwhile, was a brilliant exercise in interactive narrative. He follows a similar path with Leviathan, the first of a series of choose-your-own-adventure style stories that almost have the feel of a classic Lucasarts adventure game. This time around he's utilised a few new tricks, but still never breaking the immersion, and he's also pitched a bit younger. Those familiar with Shiga need no encouragement, but those who aren't: now's your chance.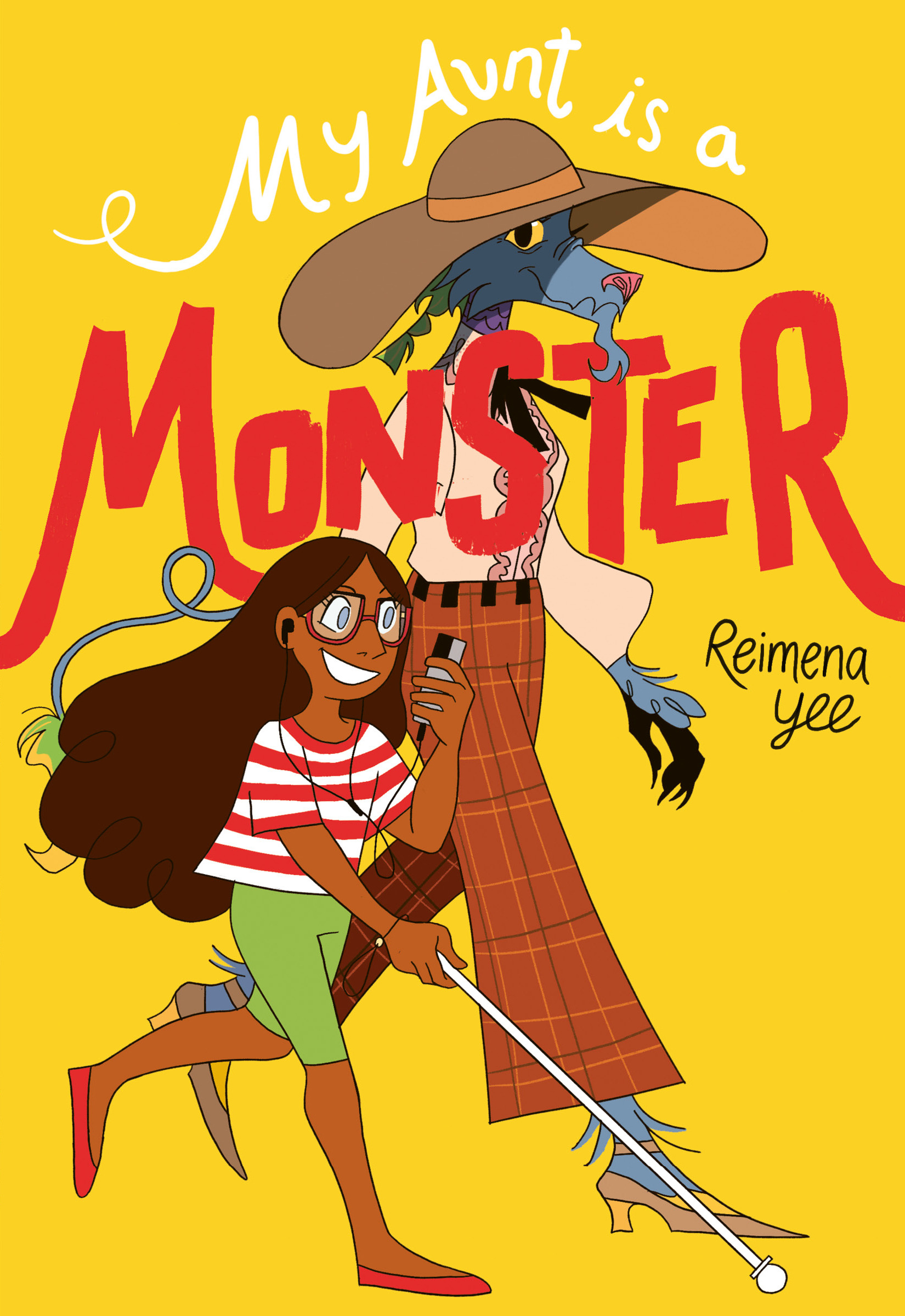 Publisher: Random House Graphic
Age: 8-12
Yee, author of previous Best Of title Séance Tea Party, is back with this story of a girl, Safia, sent to live with her famous adventuring aunt after the tragic death of her parents. But her aunt, cursed to live as a monster thanks to an old adventure gone awry, is now the target of a sinister organisation, and Safia must use her resourcefulness and powers of deduction to solve the muysteries at the heart of the story and save the day. An exciting adventure that really showcases its diverse cast in a way that feels completely natural and without the melodrama that lesser authors might fall into. Safia herself is blind, and that trait is simply presented as part of her character - something she works around and overcomes, but never something which solely defines her. One for those looking for some adventure!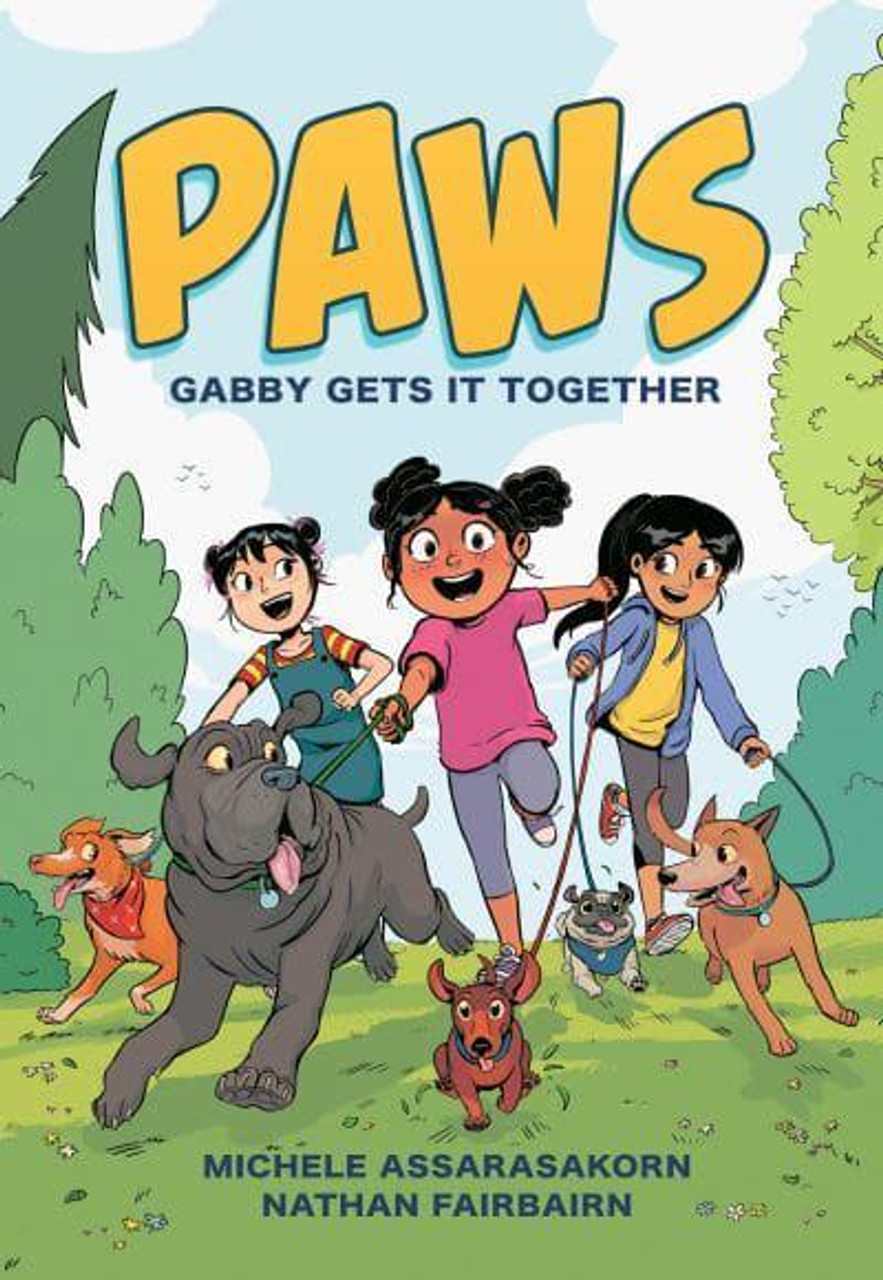 PAWS GABBY GETS IT TOGETHER SC
By Nathan Fairbairn & Michele Assarasakorn
Publisher: Razorbill
Age: 8-12
Forget babysitting: dogsitting is where it's at in the first volume of Michelle Assarasakorn and Nathan Fairbairn's new series. Three animal-loving friends who each for various reasons can't own pets decide to start a dog-walking business. As you might imagine, things turn out a little tougher that expected and some interpersonal drama ensues, and the girls do a little growing up over the course of the book. Now, it's pretty obvious to say that this book isn't exactly breaking the mold here, but it's all done so well, with so much charm, that kids are going to absolutely love it. Determined, problem-solving girls? Cute dogs? How can it lose! Oh...and the name of their business, PAWS? Pretty Awesome WalkerS. Heh, nice one.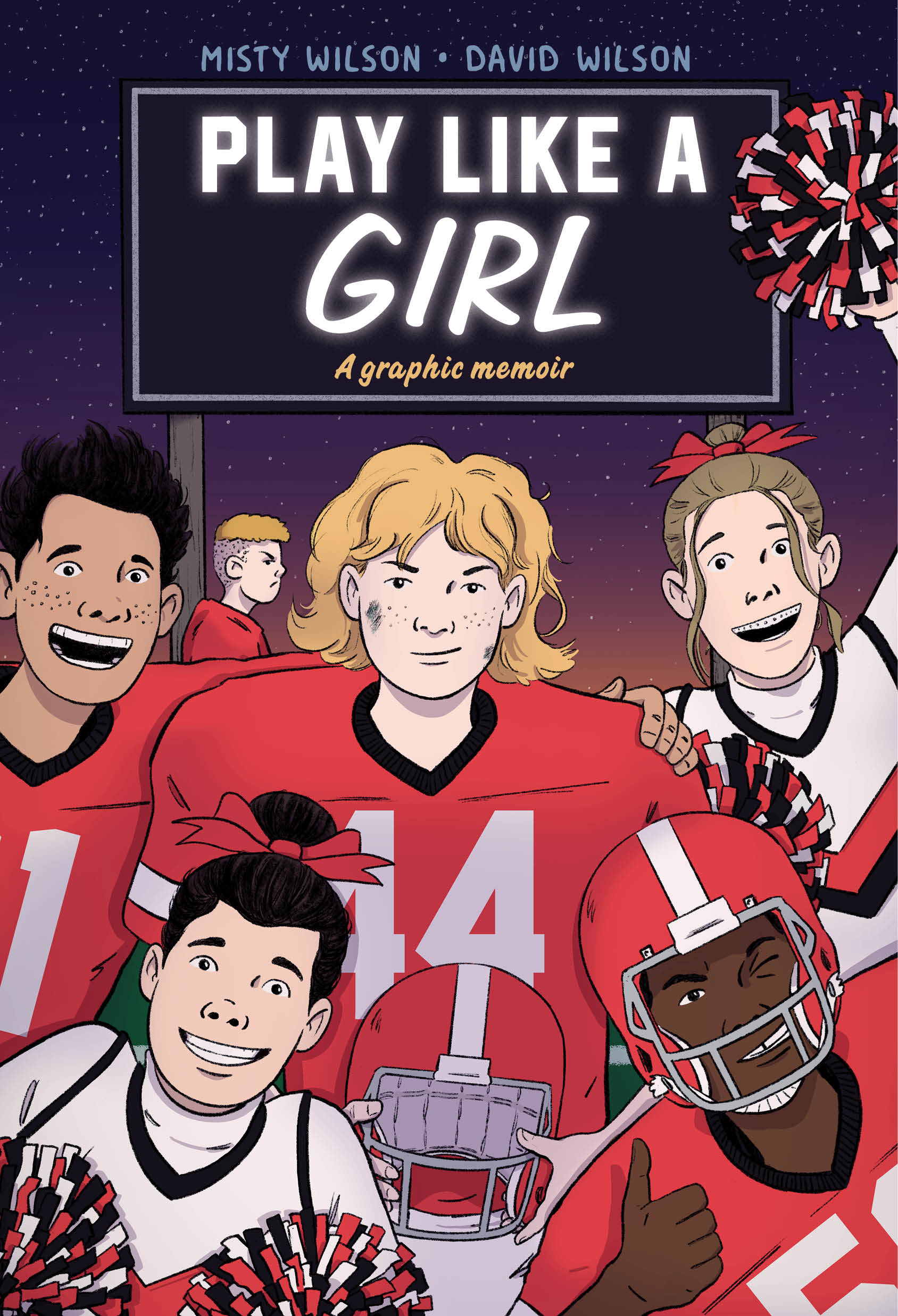 By Misty Wilson & David Wilson
Publisher: Balzer & Bray
Age: 8-12
An inspiring and uplifting graphic memoir, Play Like A Girl follows Misty, a middle-grader who never shies away from a challenge, on or off the field. So when the boys tell her she can't play football, there's only one thing to do: join their team and show them what she's got. But the training is rougher than she thought--and so are the other guys, who aren't thrilled about having a girl on their team. Life outside football practice isn't going as well either. Misty wants to fit in with the popular kids, but they think a girl playing football is "weird." Even her best friend doesn't get it. Can Misty find a way to score points with her teammates, make new friends, and show everyone--including herself--what it means to play like a girl? Written and illustrated by duo Misty and David Wilson, this memoir tackles societal pressure and teaches everyone that being true to yourself is the best way forward.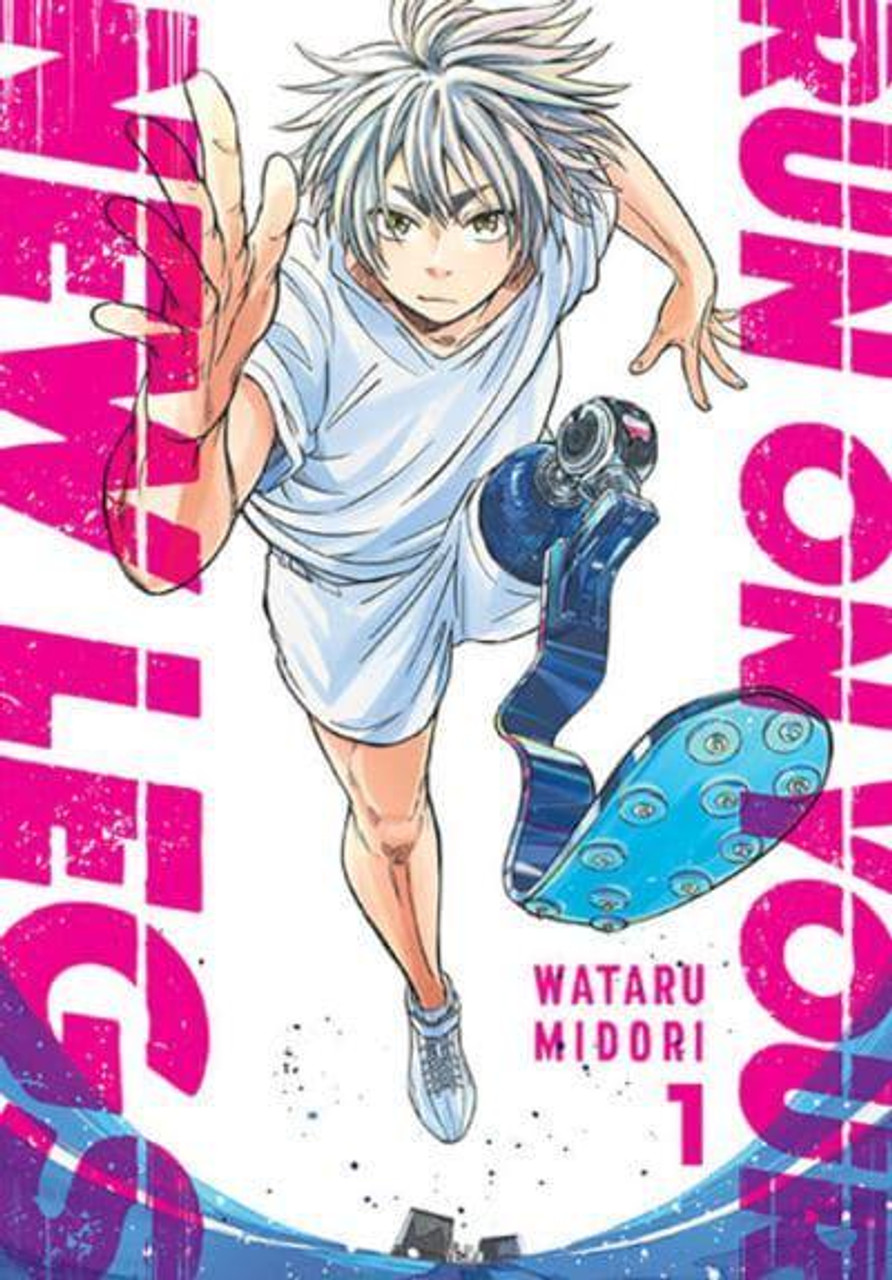 RUN ON YOUR NEW LEGS SC VOL 01
Publisher: Yen Press
Age: 13+
Run On Your New Legs is a new sports manga which will capture the hearts of many. The series follows Kikuzato, who after an accident, loses his left leg, as well as his dream of becoming the ace striker of the high school football team. Yet not all hope is lost after finding a new goal... running for gold with a prosthetic leg! Follow Kikuzato to train for his new dream and meet friends and rivals along the way. Wataru Midori's artstyle easily calls out to Blue Lock and Haikyu!! fans.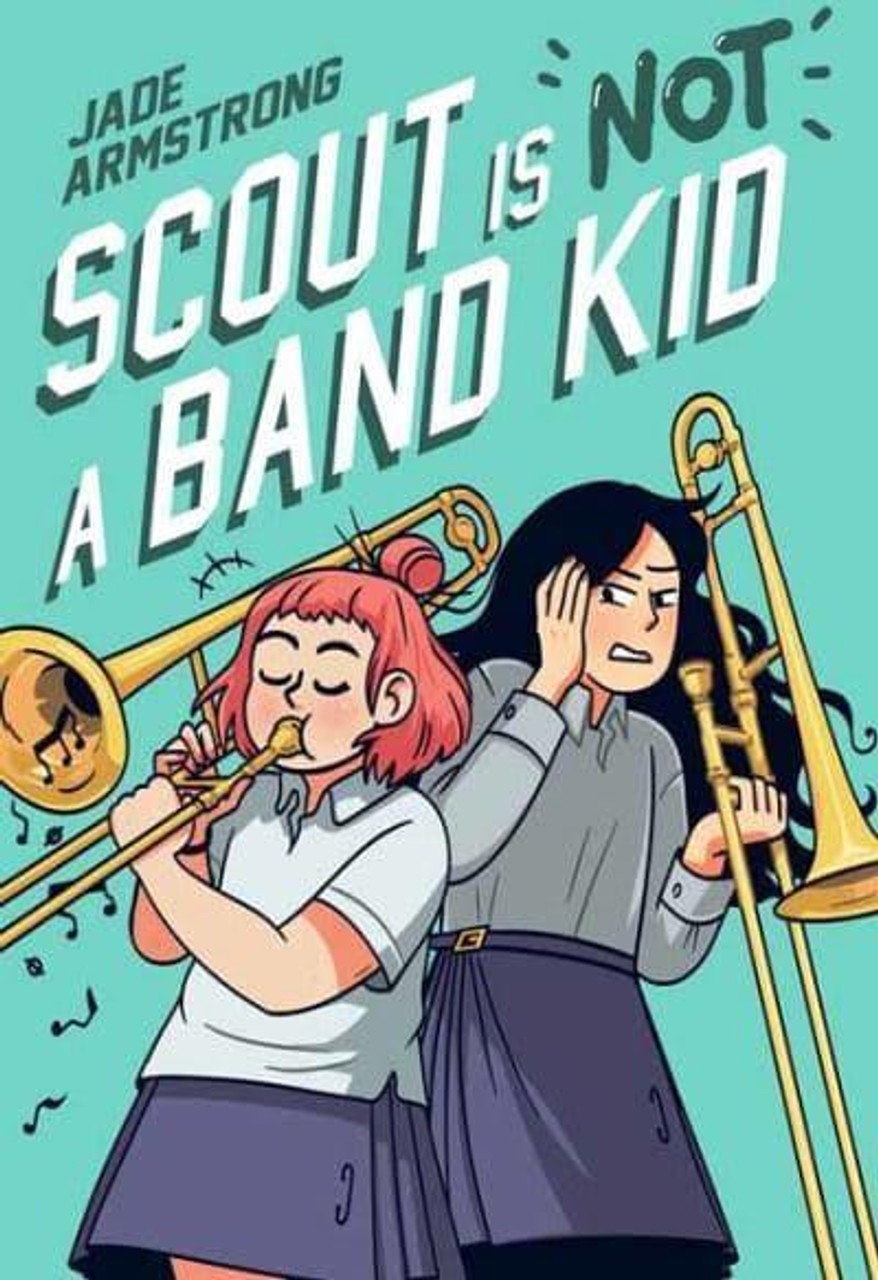 Publisher: Random House Graphic
Age: 8-12
Up and coming creator Jade Armstrong hits the ground running with their debut graphic novel, the story of a girl who so desperately wants to meet her favourite author that she decides to join the school band (it's complicated). It can't be THAT hard to learn the trombone, right? Funny, charming, and by it's end, a wonderfully empathetic story about finding your place and - tah-dum! - the power of friendship! Effortlessly joyous.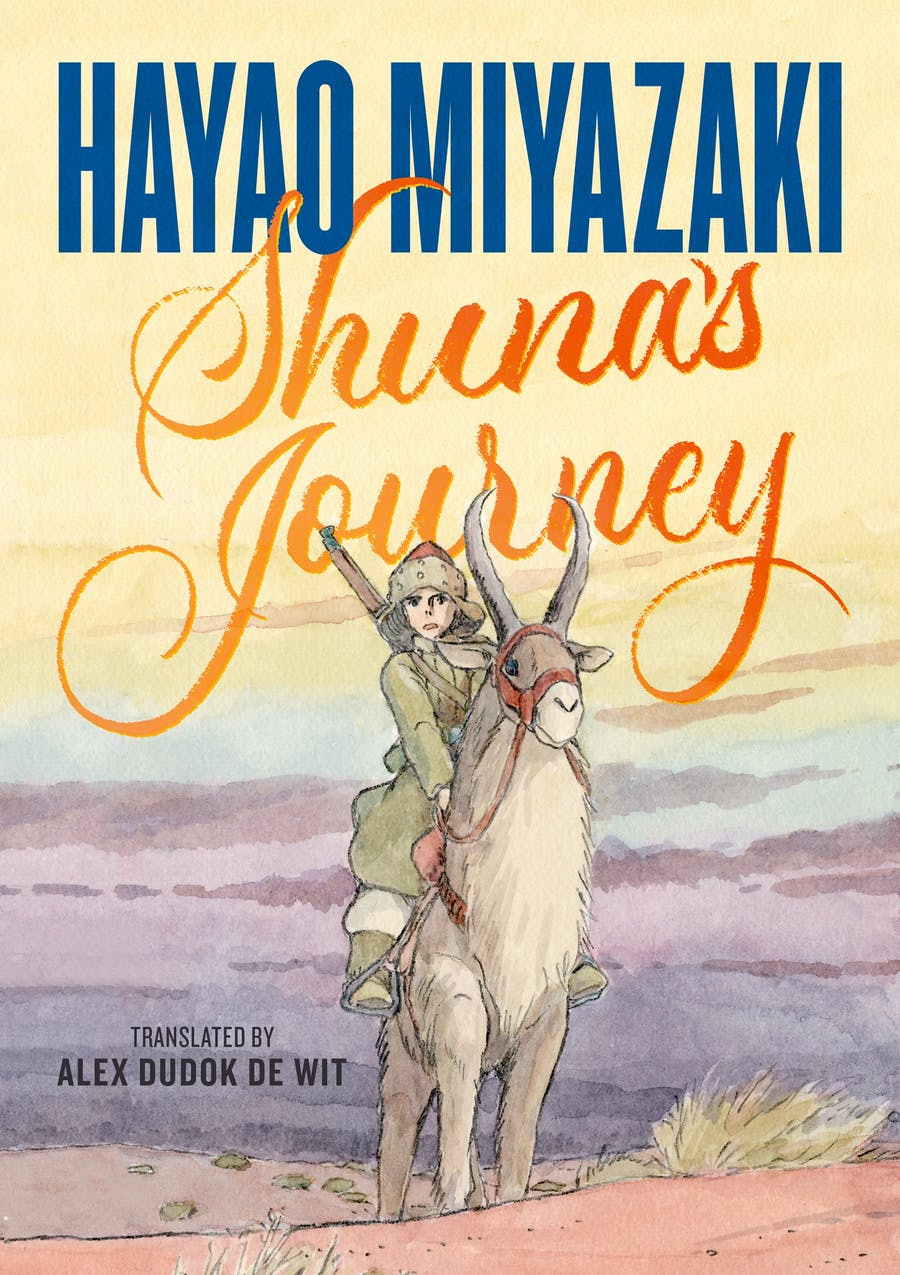 Publisher: First Second
Age: 13+
A lost (to the West anyway) classic by Studio Ghibli supremo Hayao Miyazaki, originally published in 1983, and never before released in English. Created two years before he established the studio for which he'd become known, Shuna's Journey is loosely based on an old Tibetan folktale, and has many of the themes around nature and civilisation which would go on to dominate his work. A self-contained volume, the story is related in prose captions accompanied by Miyazaki's lush watercolour artwork, full-colour throughout. A chance for us to see one of the earliest works of one of the world's most inventive creators.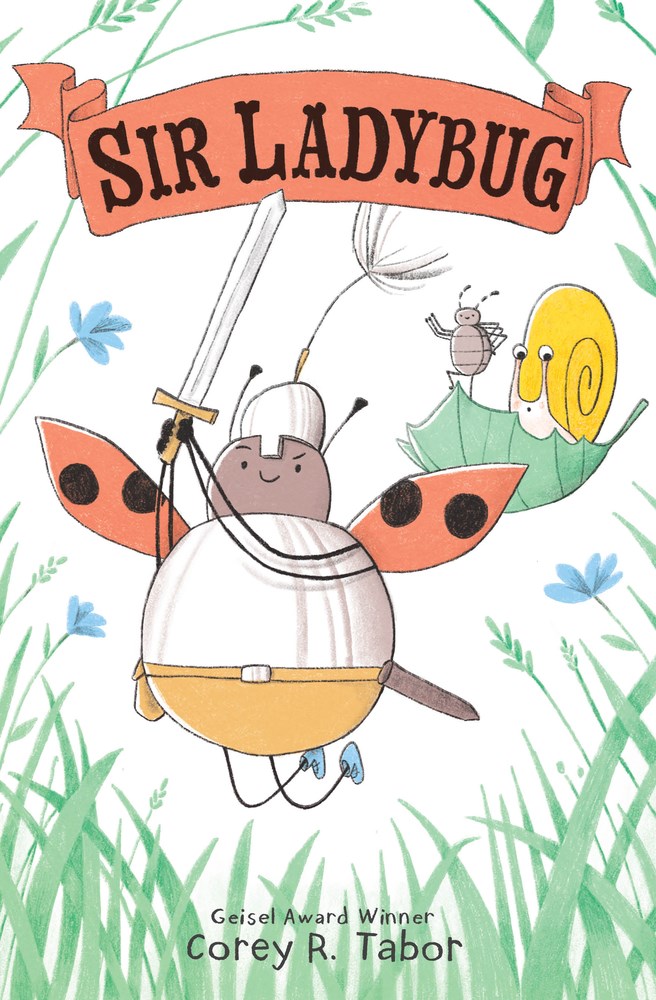 Publisher: Balzer & Bray
Age: All Ages
Geisel Award-winner Corey R. Tabor tries his hand at comics and succeeds admirably with this charming new series about an heroic Ladybug (that's Ladybird over this side of the Atlantic) who, with assistance of a poetry-spouting pill bug and a faithful snail, helps his meadowland neighbours to overcome grave perils such as....a hungry chick. Using brains instead of brawn, Sir Ladybug and his pals might not be the heroes we want, but they're certainly the heroes we (and young nature-loving comics readers) need. And they're pretty damn funny to boot.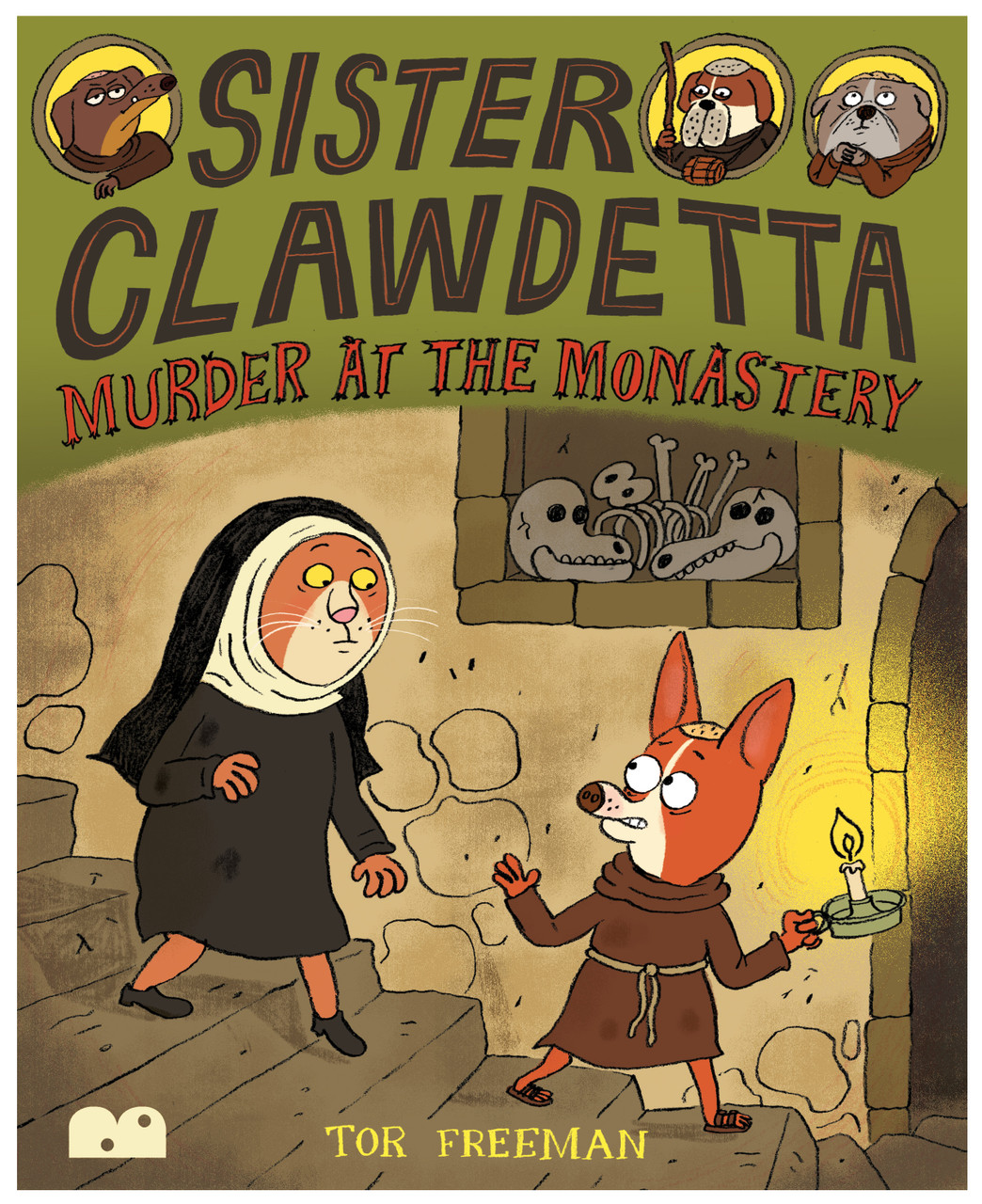 SISTER CLAWDETTA: MURDER AT THE MONASTERY SC
By Tor Freeman
Publisher: Bog Eyed Books
Age: 8-12
There's been a murder! Well, several as it happens, all at the same monastery, and nobody can get to the bottom of it. It's time to call in Sister Clawdetta, the nun detective! Freeman's contributions to UK comics are sorely overlooked. Her Welcome to Oddleigh is a firm favourite here (and a former Best Of title), and with a visual style that contemporizes the greats of British kids humour comics. Like all the best children's literature, Sister Clawdetta entertains the kids with slapstick and broad humour while tickling the funnybones of adults with satire and send-up. Clawdetta is a terrific character, her no-nonsense skewering of idiocy a true delight. If there were any justice we'd be waiting on the Sister Clawdetta animated series as we speak! Buy it for the kids, but be sure to read it forst yourself.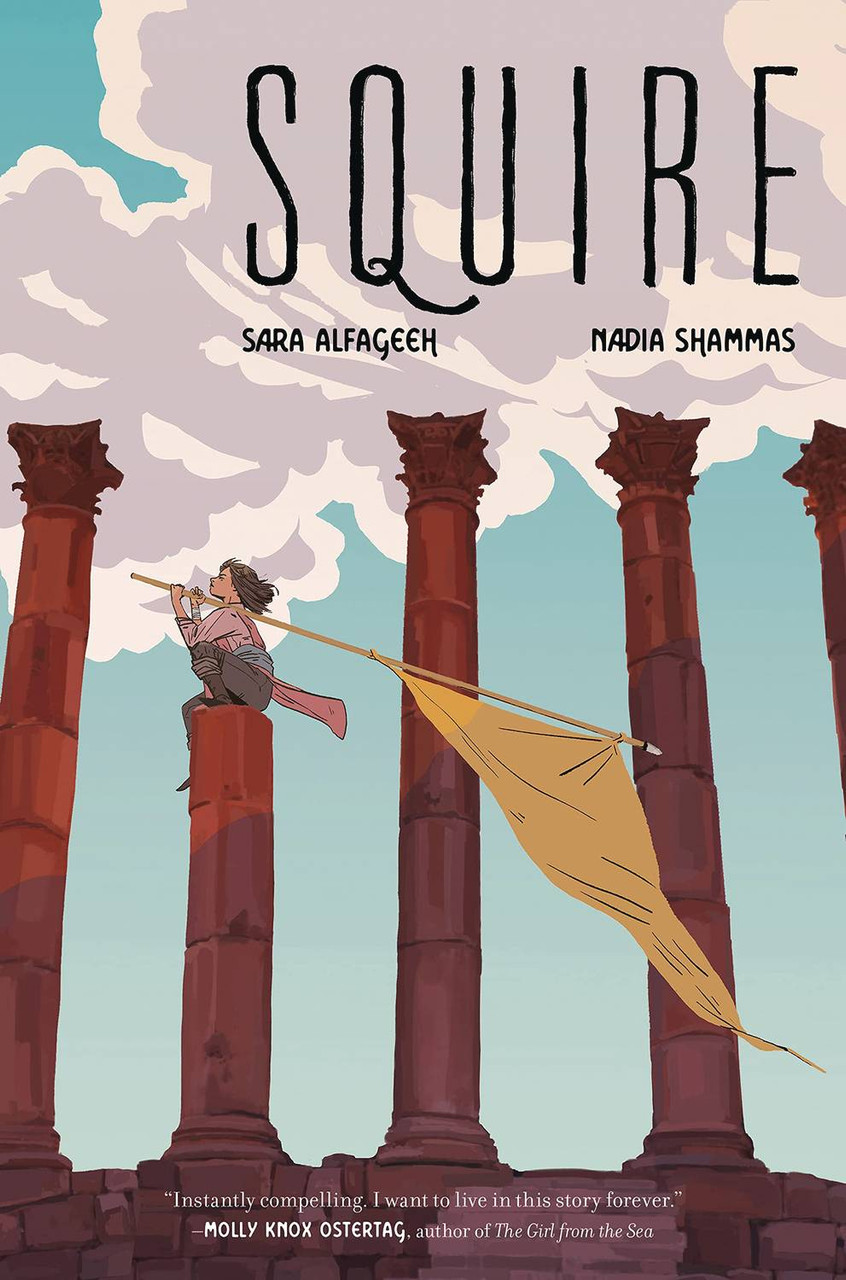 By Nadia Shammas & Sara Alfageeh
Publisher: Quill Tree
Age: 13+
A YA, Arabian-based fantasy graphic novel which needs to be experienced by everyone. 14-year-old and second-class citizen Aiza has always dreamt of becoming a Knight. It's the highest military honor in the Bayt-Sajji Empire, and as a member of the Ornu people, her only path to full citizenship. Bayt-Sajji Empire finds itself on the brink of war again and Aiza enlists in the competitive Squire training program and undergoes vigorous training under the merciless General Hande. As time goes by, Aiza starts to uncover whether the once-great Empire is all as it seems. Sara Alfageeh and Nadia Shammas storytelling and artwork go hand-in-hand to tackle the typical Western fantasy tropes by putting Arabian-inspired fantasy in the limelight and offer a refreshing tale to feast your eyes upon.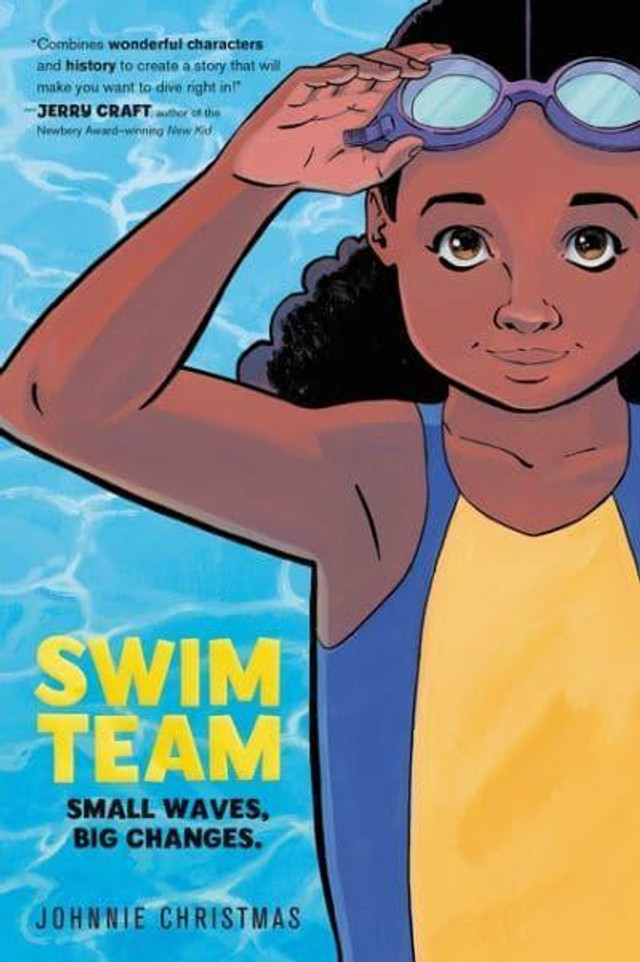 Publisher: Harper Alley
Age: 8-12
A kids graphic novel which intertwines different generations and brings them together for the love of swimming, from the bestselling comics creator Johnnie Christmas. Bree can't wait for her first day at her new middle school, Enith Brigitha, until she's stuck with the only elective that fits her schedule, the dreaded Swim 101, home to the Mighty Manatees. Bree is forced to head dive into one of her greatest fears- lucky for her, Etta, an elderly occupant of her apartment building and former swim team captain, is willing to help. Follow the joyful relationship built between Etta and Bree during their training, and see if Bree can help her swim-crazed community turn the school's failing team around. Swim Team highlights the importance of facing your fears, pushing yourself to do the impossible, and building important, yet unusual friendships in your life.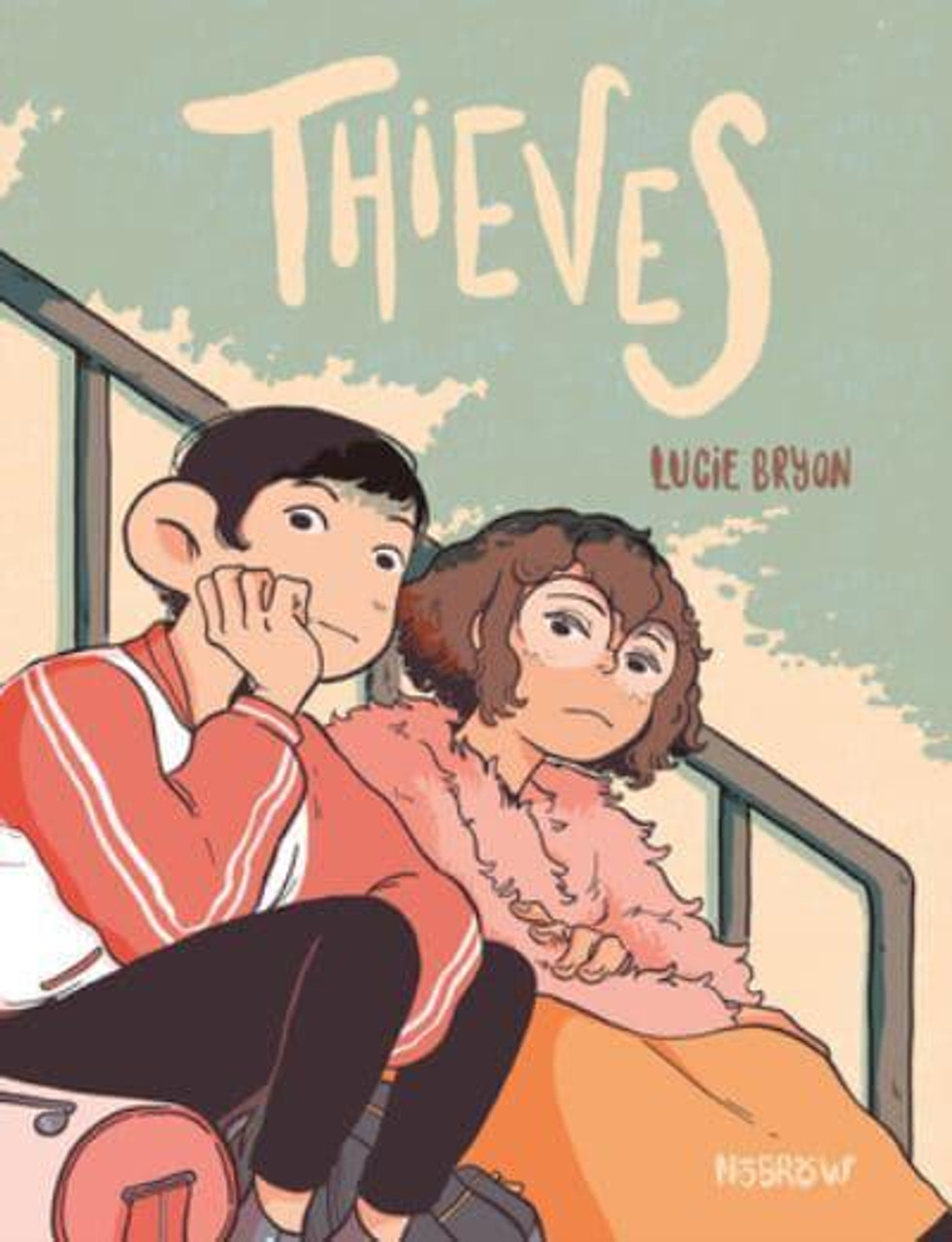 Publisher: Nobrow
Age: 13+
A funny, quirky graphic novel perfect for fans of Alice Oseman and Tille Walden. Ella wakes up unable to remember the previous night and in a room full of possessions she doesn't recognise. To top it off, she can't stop thinking about her huge crush on Madeleine, who she definitely cannot tell about her sudden penchant for kleptomania… But does Maddy have secrets of her own? Can they piece together that night between them and fix the mess of their chaotic personal lives in time to form a normal, teenage relationship? Lucie Bryon's debut novel is a joy to read from start to finish, with her artstyle capturing the lighthearted tone of the book.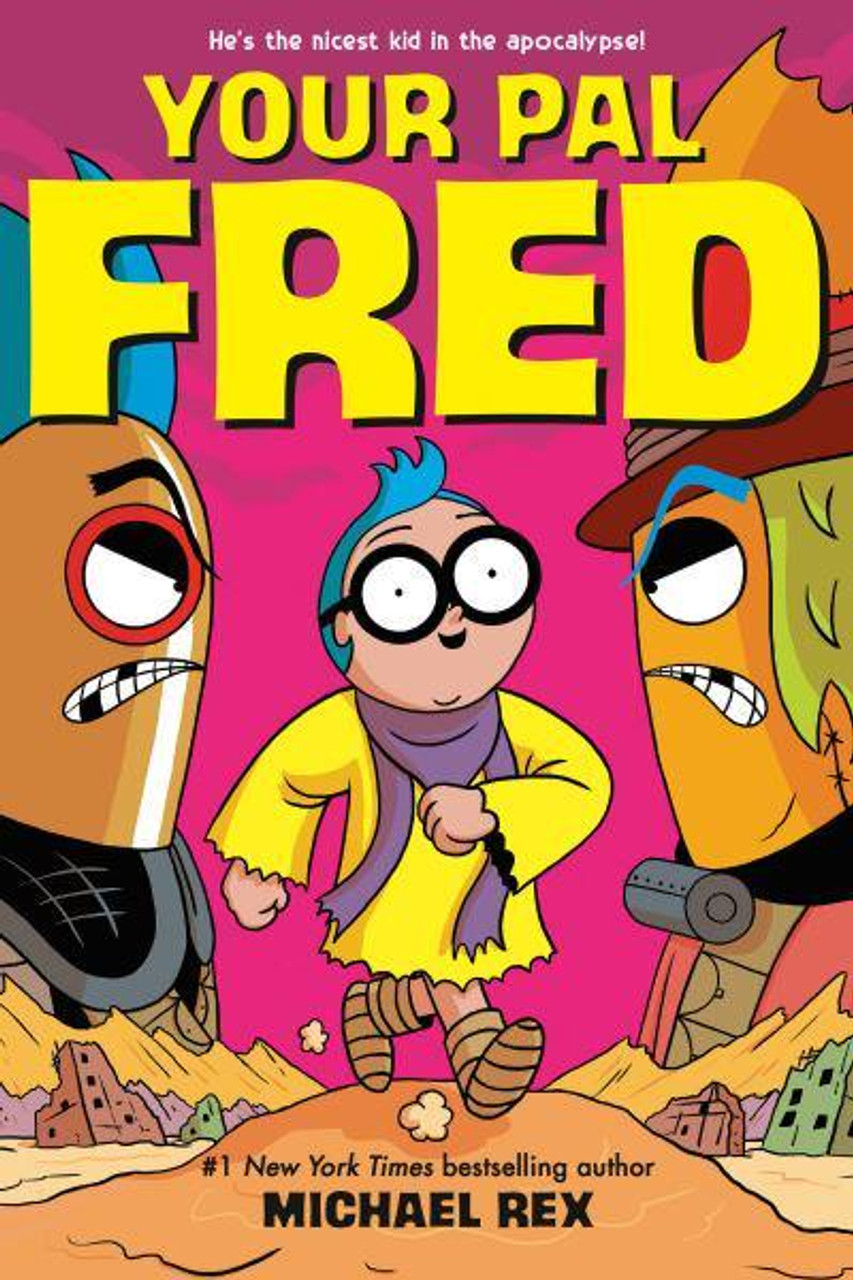 Publisher: Viking
Age: 8-12
If you've ever said to yourself "I really love Mad Max, but I also love Mr Rogers. If only there was some way I could enjoy them both at once." then have I got the book for you. Meet Fred, a recently activated, life-sized toy designed to be your best buddy ever. He's a beacon of unrelenting positivity who has awakened to a post-apocalyptic nightmare: a ruined world ruled by two two battling tyrants, Lord Bonkers and Papa Mayhem. But Fred knows the answer. If he can just get the two of them to talk to each other, well then they'd have no choice but to be neighbourly with each other. Bonkers and Mayhem both set out to squash this irritant, with extreme prejudice. But they haven't counted on Fred's trump card: niceness. A funny, upbeat and really joyously hopeful little gem.